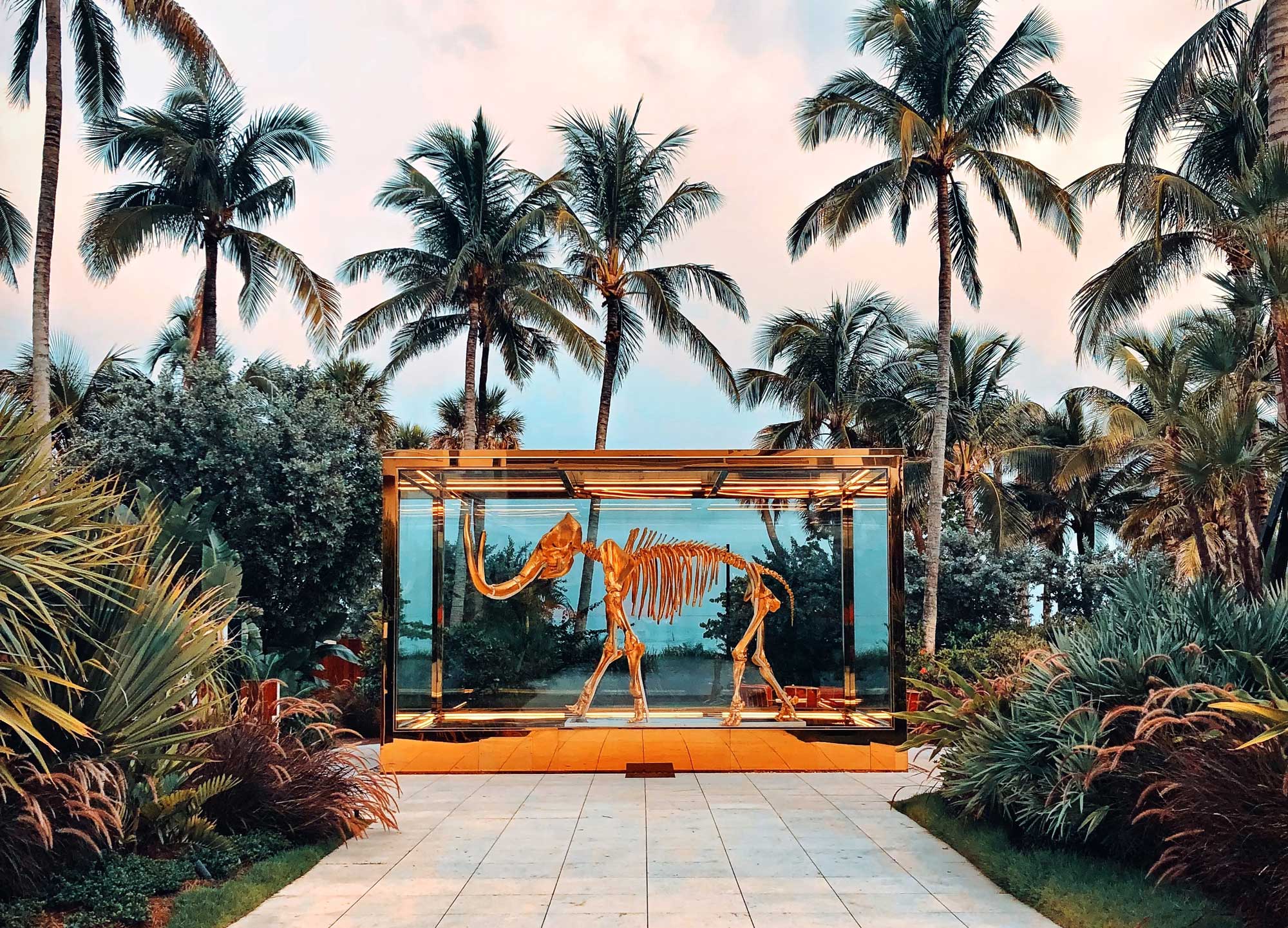 Award-Winning Graphic Design in Miami, Florida
Miami, Florida has a reputation for being a hub of art, food, and culture. From its Latin influence to its lively beaches and art deco history, the city blends seaside vibes with urban exploration, attracting lovers of food, shopping, and exciting nightlife. Créme de Mint proudly serves Miami and surrounding areas. Based in Miami, we have partnered with businesses throughout Florida to provide expert logo, packaging, and graphic design services. We have worked with clients across industries, creating award-winning package design that stands out from the crowd.
Miami's major industries include finance, hospitality, aviation, and healthcare, while industries such as wellness, nutrition, and retail continue to grow.
Though we work remotely, serving clients from around the world, our heart is in Florida, and we look forward to partnering with more businesses in Miami and across the Sunshine State.
Along with serving a wide range of businesses throughout the city, Créme de Mint's founder, Lauren Casgren-Tindall, launched a meetup for local business owners to network and learn what it takes to be successful. Créme de Mint is dedicated to lifting up businesses and helping them thrive.
If you're launching a business in Miami or if you have an existing business and want to take your designs to the next level, we're ready to help!
Clients served in the area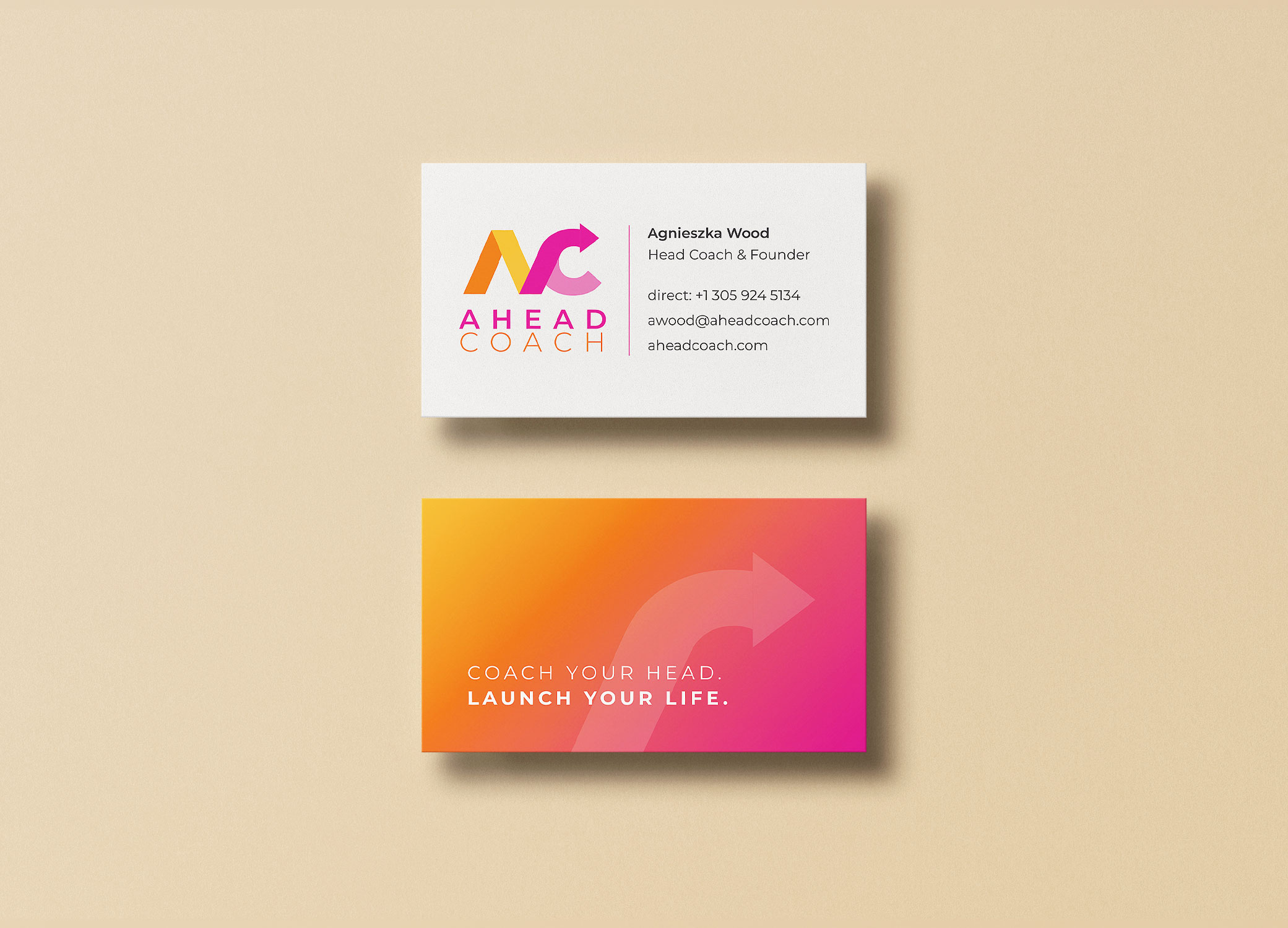 Ahead Coach
Ahead Coach is a mindset business coaching brand for day traders that helps them overcome the mental blocks that cloud their judgment. Significantly, these can keep them from making consistent profits and succeeding with trading. So, Agnieszka Wood, the Trading Mindset Coach, created her company to address this need. Ahead Coach needed cohesive branding, including logo design, mood boards, email newsletter design, business cards, and a website banner, that represented confidence, trustworthiness, and warmth.
Alkaline Herb Shop
Alkaline Herb Shop is a growing wellness brand that helps its clients discover a healthier lifestyle with wildcrafted, organic herbs. The founder of the Miami company wanted to revamp the graphic design for her brand. She needed her logo, packaging, website, and social media presence to resonate with the brand's customer base. Moreover, she wanted to move away from relying on social media for sales and develop a focused email marketing strategy.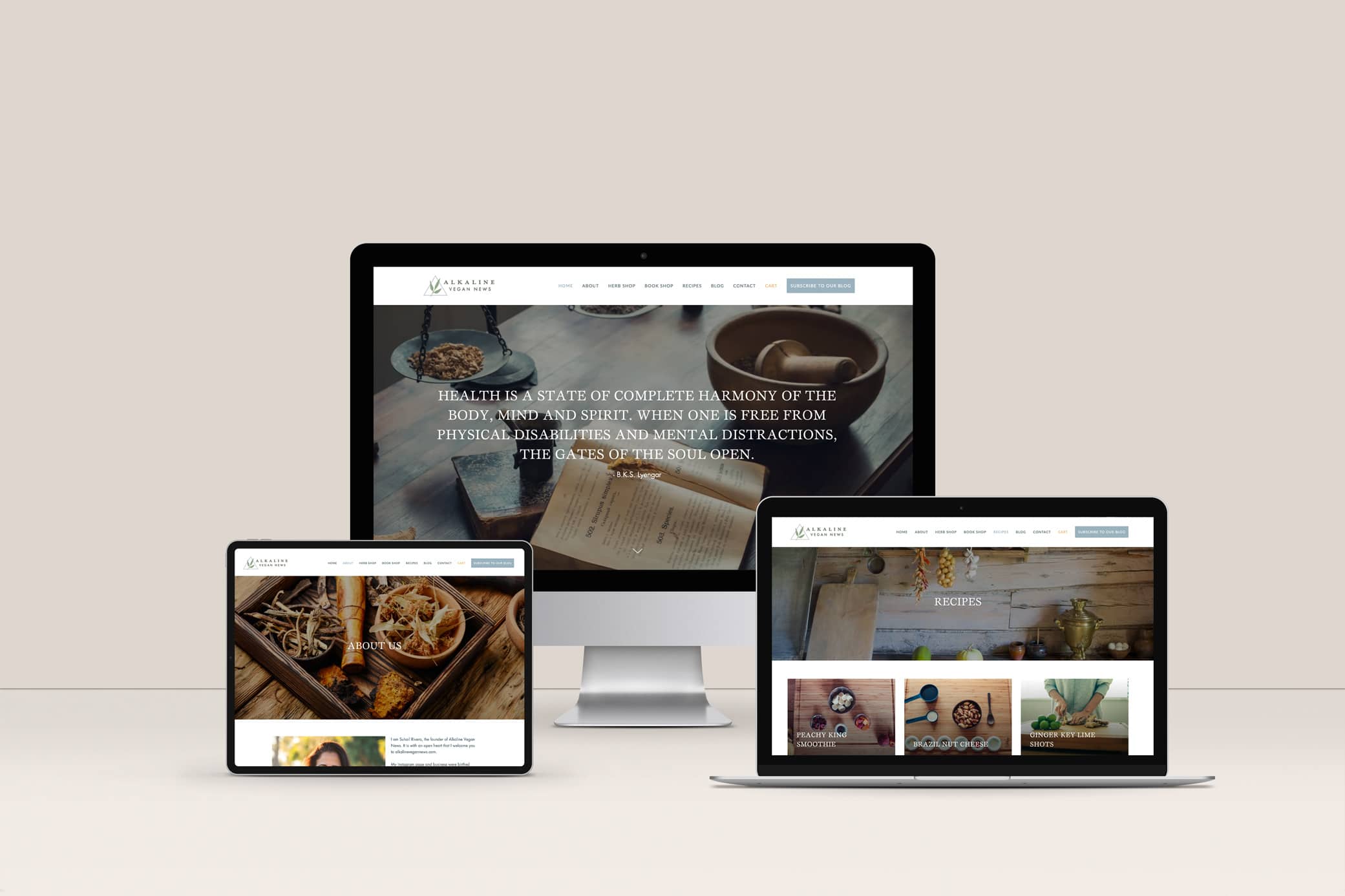 Alkaline Vegan News
Alkaline Vegan News is committed to sharing vegan news, recipes, natural remedies, and educating consumers about healing. The founder of the brand faced health struggles and began a journey into healing and detoxification. After experiencing a significant difference in her life due to diet, herbs, and holistic healing, she decided to share the knowledge she gained with the world. At Crème de Mint, we created logo design and branding for the holistic brand.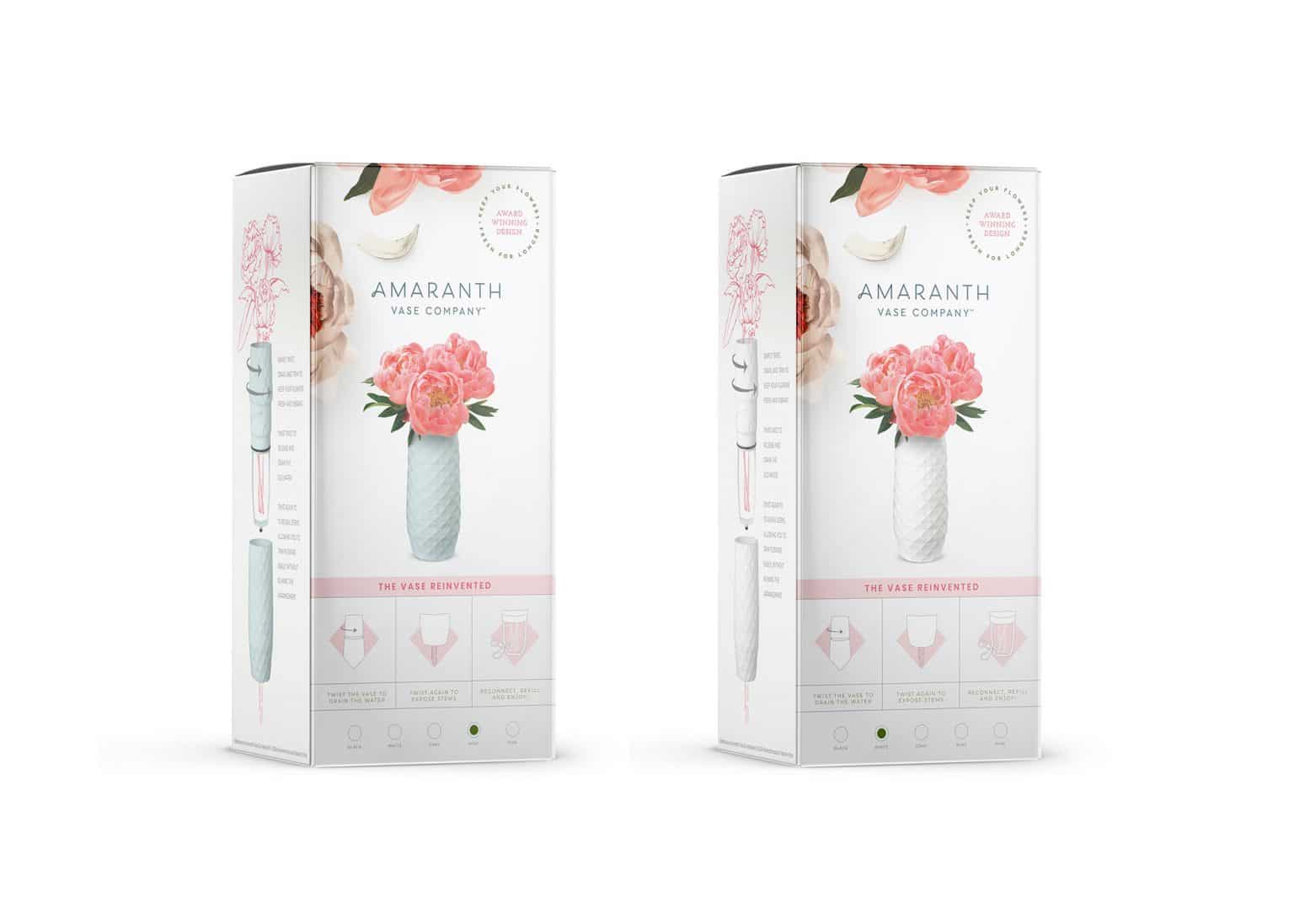 Amaranth Vase
Amaranth Vase Company created an innovative vase that solved a common problem for flower-lovers. He approached Crème de Mint for an update to his new retail packaging design, something that would speak to women interested in home decor and communicate how the product could make it easier to keep floral arrangements healthy, thriving, and beautiful.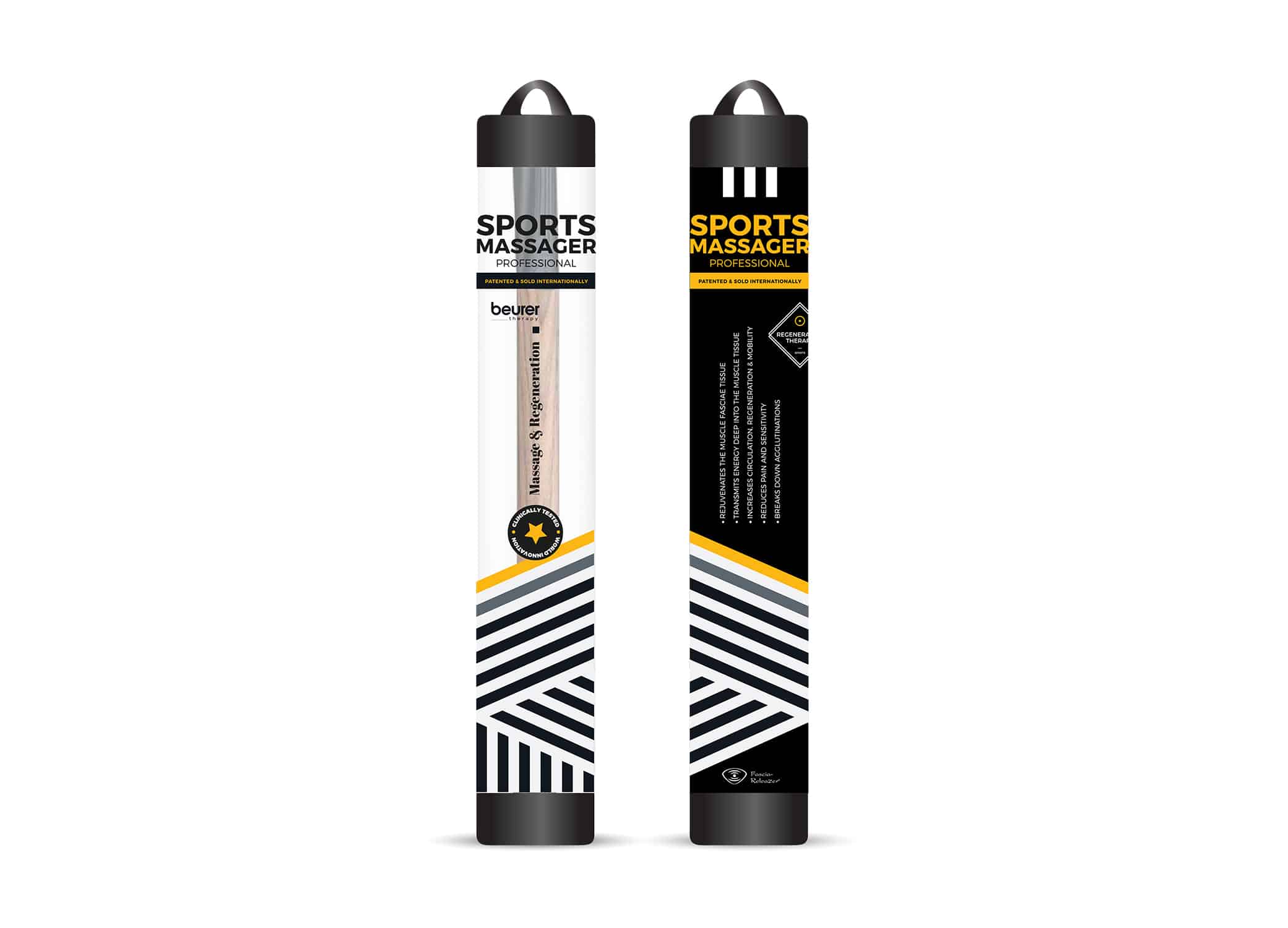 Beurer
Beurer is the #1 leading healthcare brand in Europe, providing at-home medical and massage equipment, including pulse oximeters, thermometers, TENS units, and toning belts. They launched a fascia releaser—a massager which releases the connective tissue surrounding muscles, bones, and nerve cells. The brand needed packaging design for the sports brand that would command attention, appeal to their active, fitness-oriented audience, as well as communicate the purpose of the product.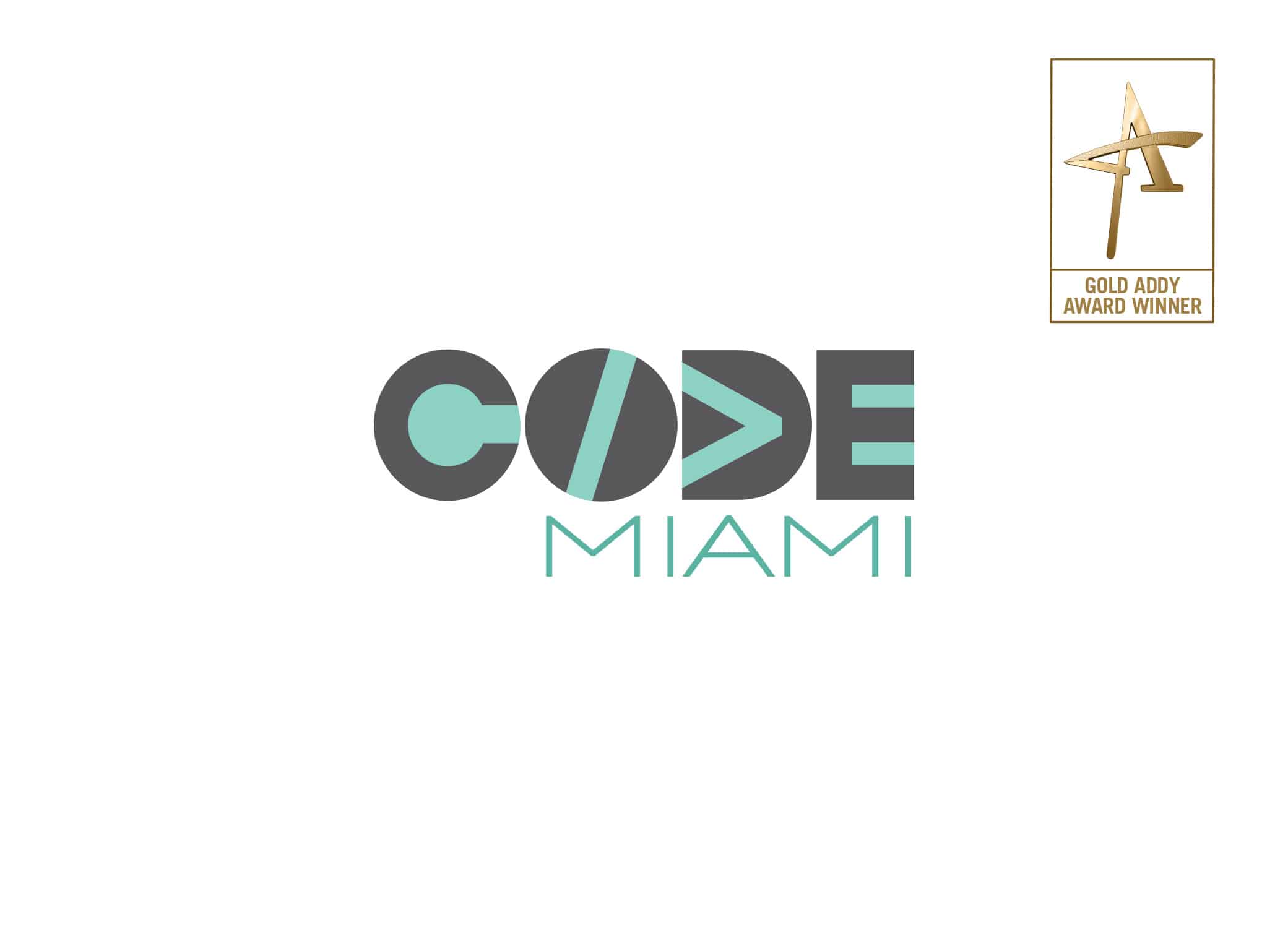 CODE Miami
CODE Miami is an "unconference" for web developers and tech aficionados—a participant-driven event that encourages speakers to generate their own topics. In their own words, it is "an event for the nerds and everyone who needs them." Never one to shy away from a graphic design challenge, Crème de Mint served up an award-winning logo design for the Miami tech conference.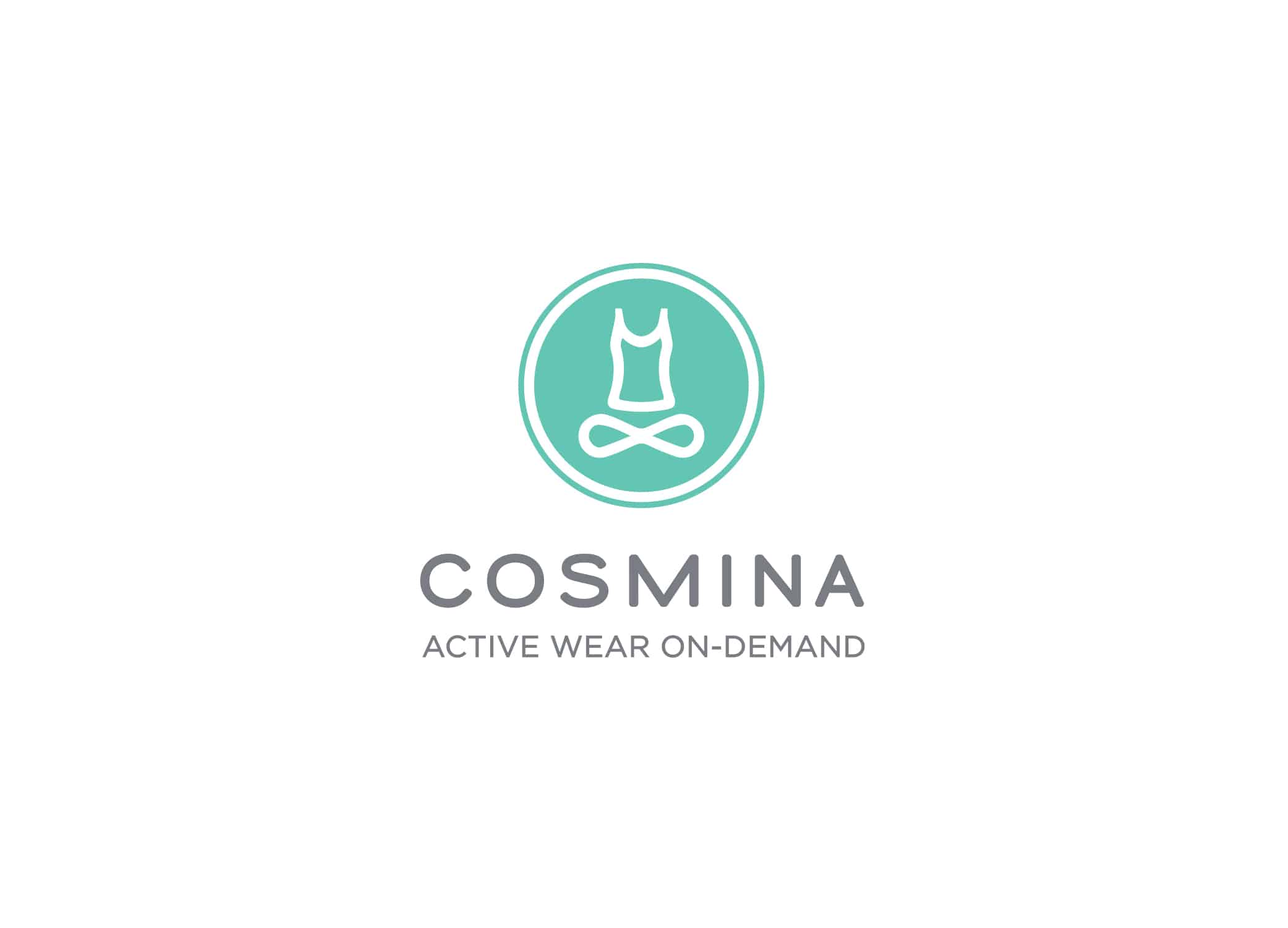 Cosmina
Cosmina was an activewear startup for women. They provided monthly subscriptions of clothing delivered to homes or yoga studios, so women could have access to an affordable variety of stylish activewear. When customers no longer need the clothing, they sent it back to be recycled to help those in need. The brand also needed a logo and tagline that reflected their values and told the world about their business model. Crème de Mint crafted the logo design for the client that captured the essence of their brand—a commitment to yoga, wellness, sustainability, and giving back.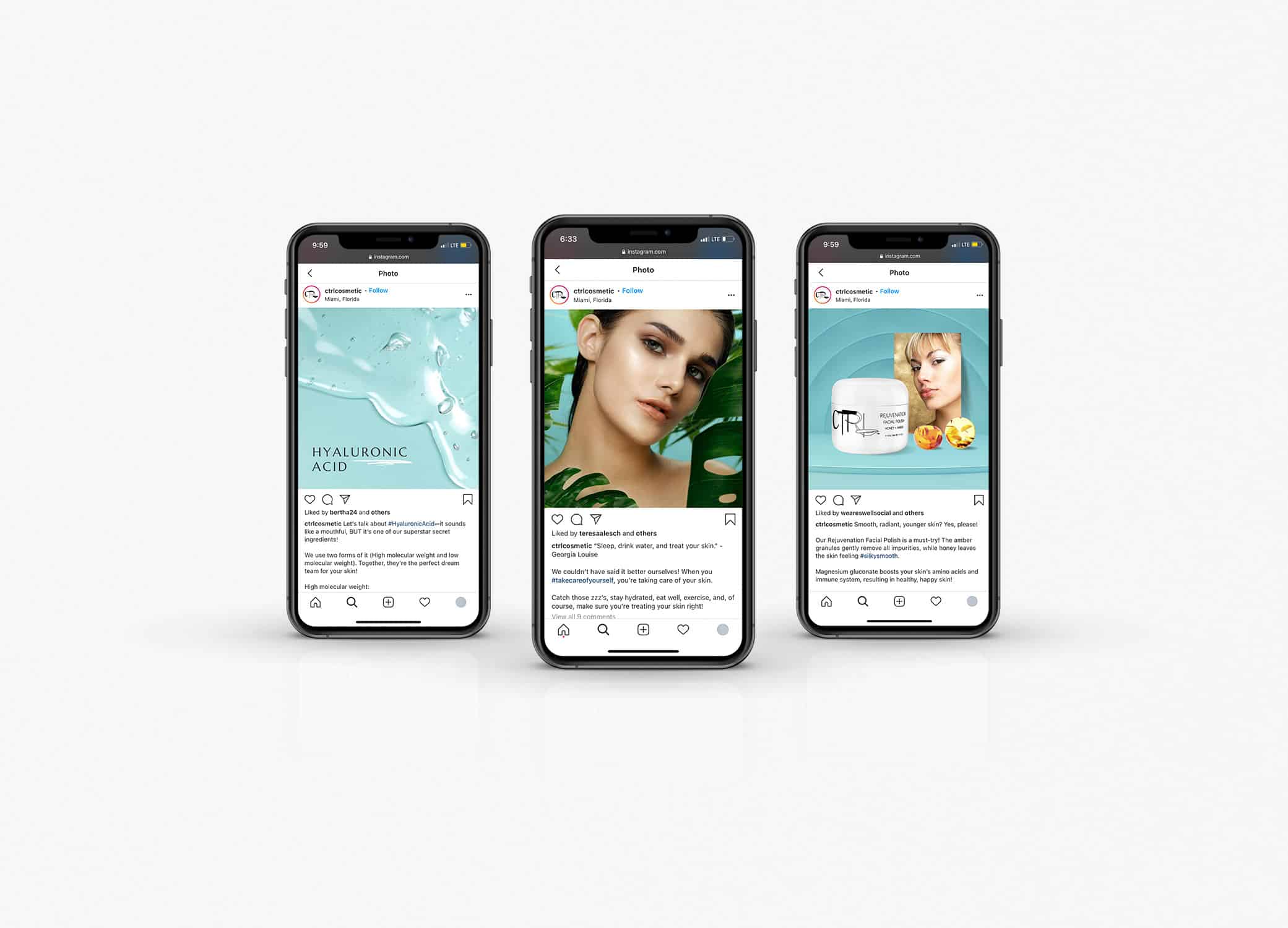 CTRL Cosmetics
CTRL Cosmetics is a beauty and skincare brand for sensitive skin. The company needed new social media marketing for their cosmetics brand. This included a website refresh, new art direction, and social media branding to help them stand out. They also wanted to make an impression on their target audience. This included women and men who wanted brands that actually deliver on the promise of natural solutions for sensitive skincare.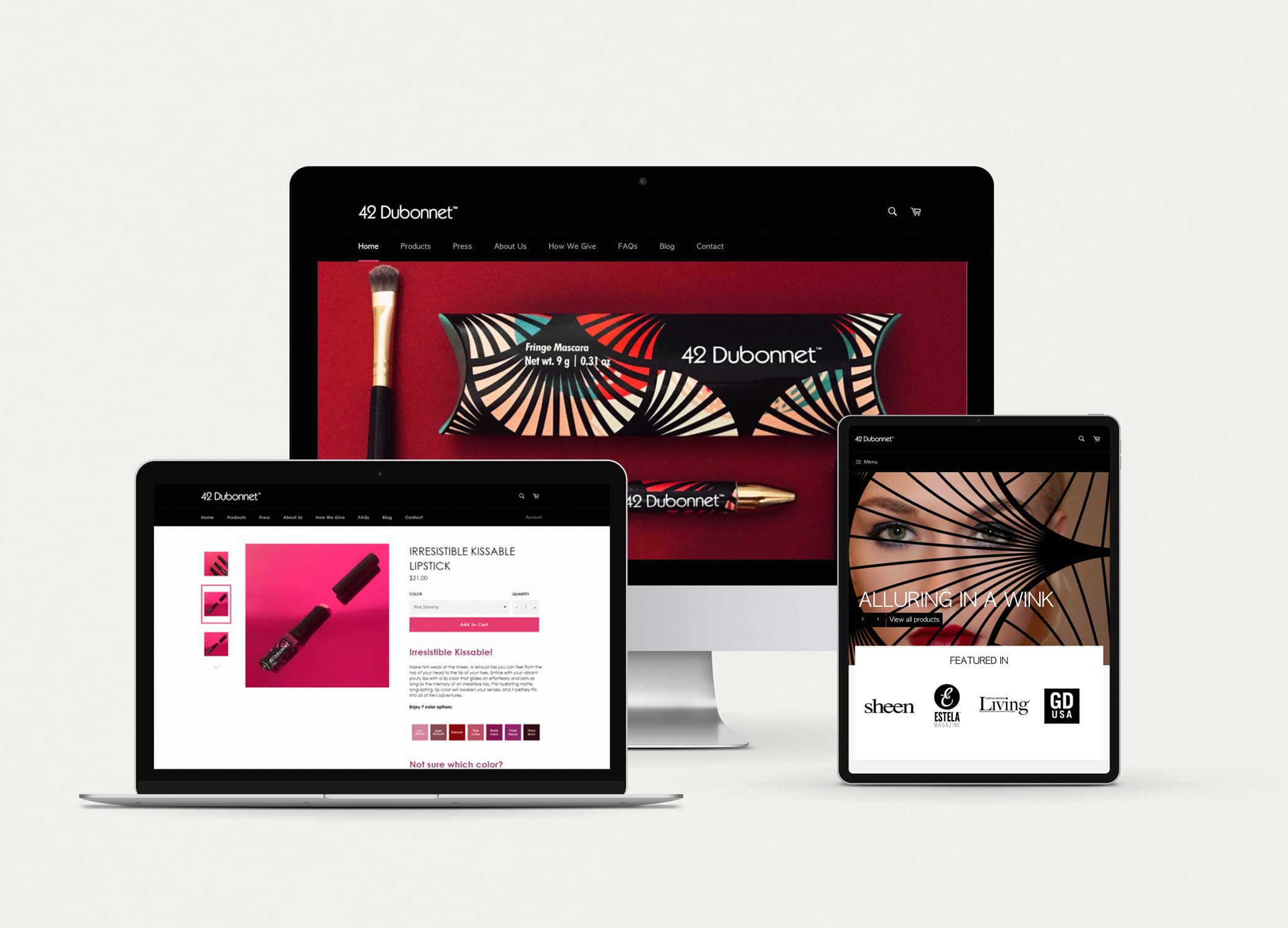 42 Dubonnet
42 Dubonnet was a cosmetics brand full of mystery, secrecy, allure, glamour, and the roaring excitement of the Jazz Age. Crème de Mint's graphic design established the Miami makeup brand. Not only by creating award-winning packaging design, but also creating a cohesive style that guided the direction of the company, from the brand name to the tiny details.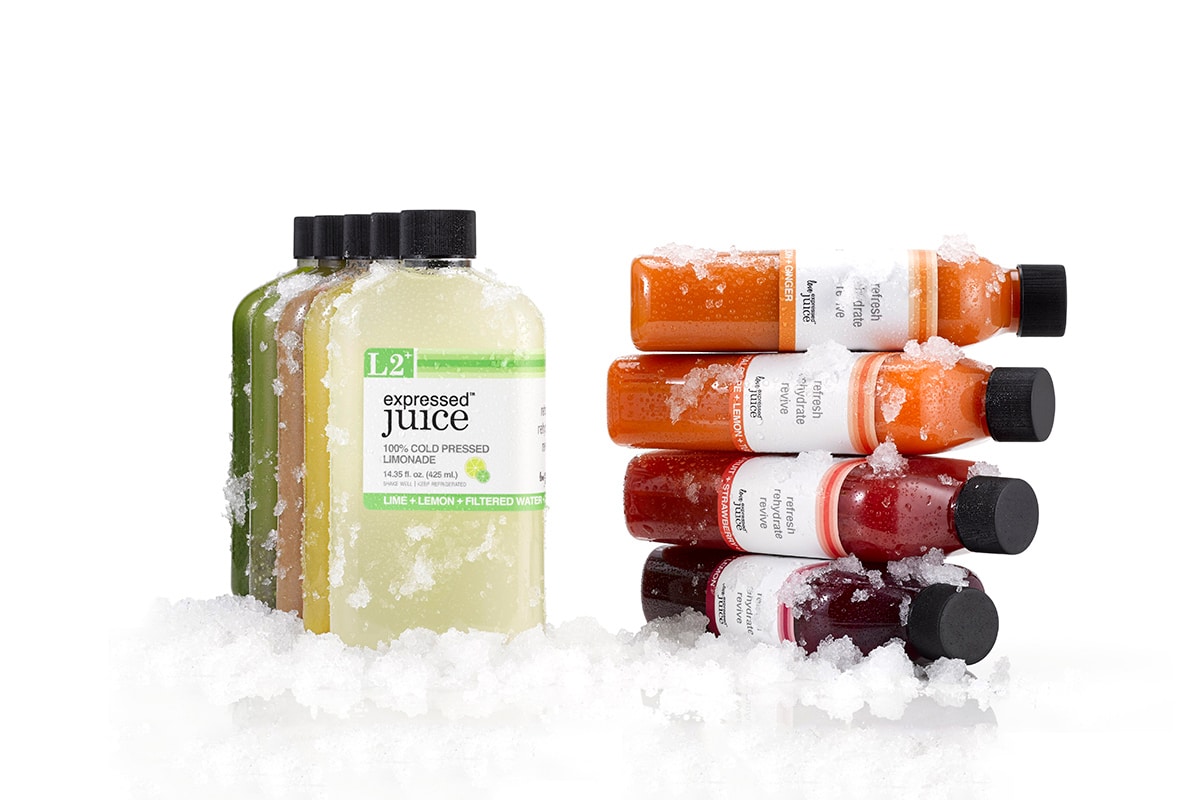 Expressed Juice
How does a small juice brand get noticed in a competitive industry? That was the challenge presented to Crème de Mint when Expressed Juice prepared for the launch of their brand. Crème de Mint's graphic design was distinctive for the Miami juice brand. The product packaging mirrored its quirky personality while aligning with the founder's vision. They also prepared eye-catching promotional materials that made sure Expressed Juice was anything but one of the crowd.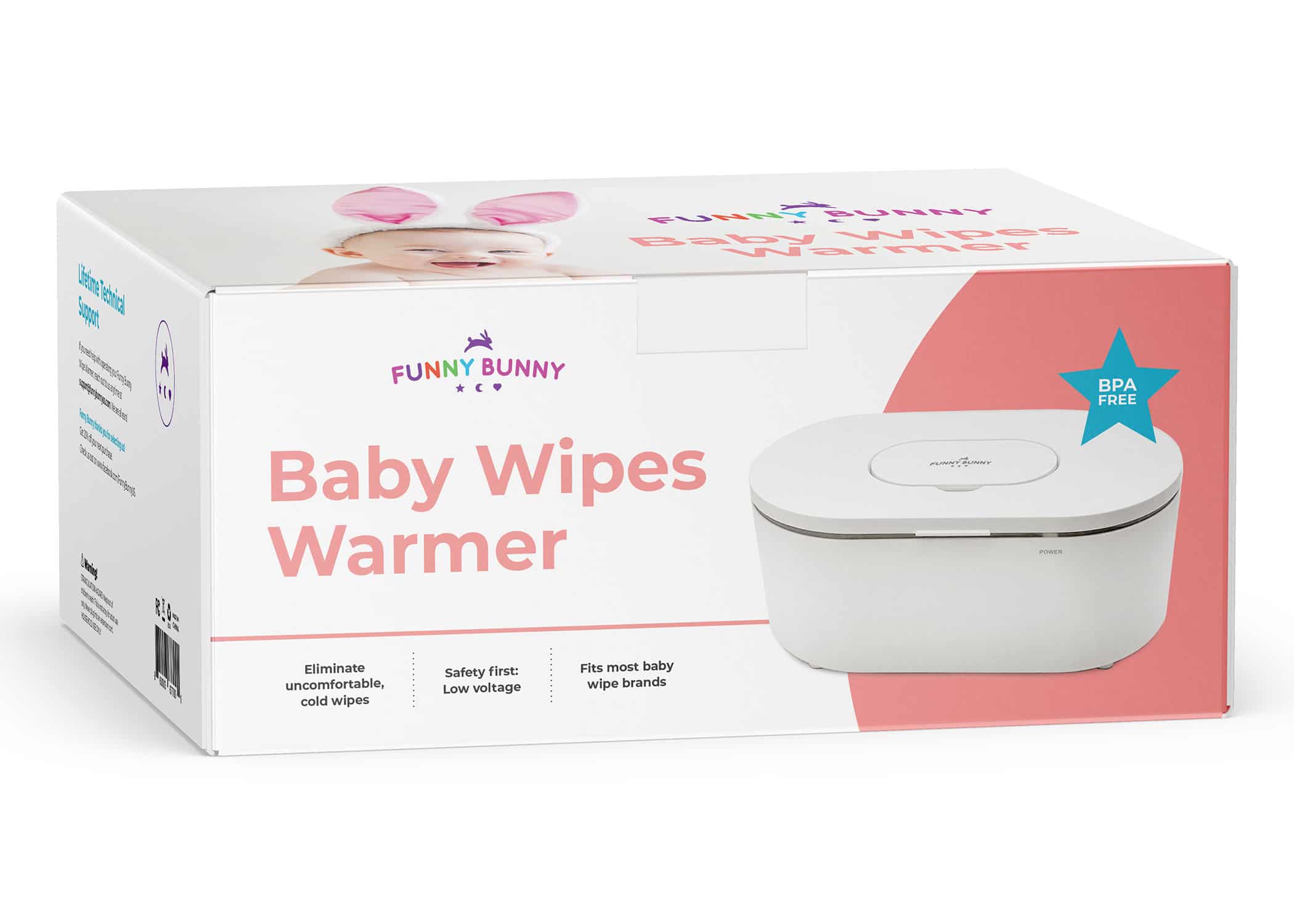 Funny Bunny
Funny Bunny is an online business that provides baby products targeted at new and expecting parents. The founder came to us before the launch of the brand's first product—a baby wipes warmer. The new Miami business owner needed graphic design that would reflect the brand image and essence as she grew and expanded her offerings. She also needed packaging design for their baby wipes as well as a booklet design for the baby wipes warmer that would appeal to new parents. Finally, she needed all the designs to establish her brand as a trusted, baby-safe brand that cared about providing quality products.
Ibérico Club
Ibérico Club is a Florida-based company that provides authentic Spanish food directly to consumers across the United States. They decided to expand their offerings with the launch of Paella Valenciana: "made to order" by an award-winning Spanish Maestro Arrocero. The company then prepared the food traditionally in their Miami kitchen before shipping directly to the customer's door. To help get the word out, they called upon Crème de Mint to design a new logo and packaging for their new fresh food delivery service. The packaging designs needed to capture an air of authenticity and tradition while aligning with the sophisticated Ibérico brand. They also needed to be economical and practical to print and produce.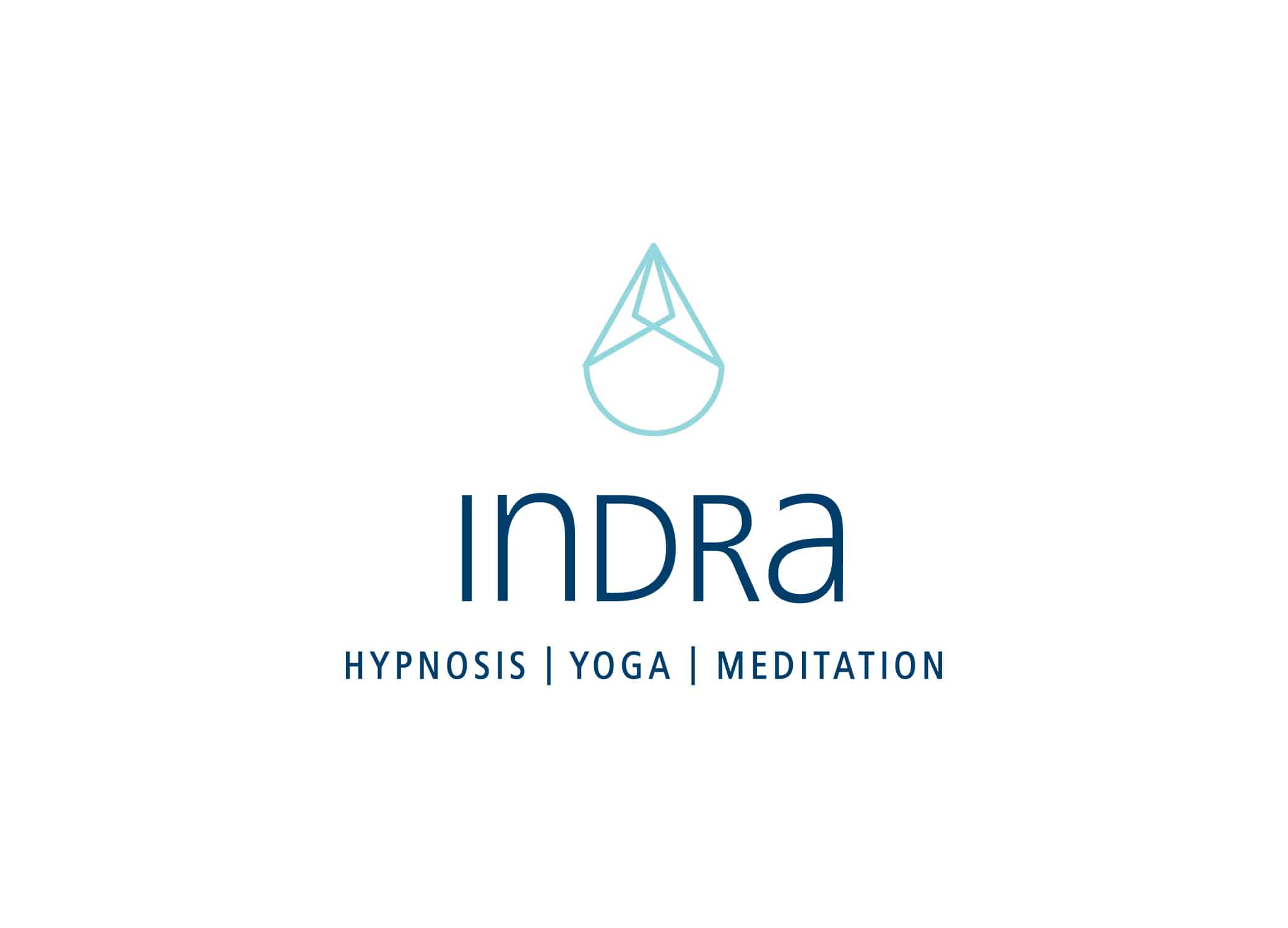 Indra
Yoga instructor Ewa Joseffson wanted to expand her business from yoga to include hypnosis, which she believed was the key to unlocking and unleashing her clients from the limiting beliefs that held them back. Thus she created Indra to help people attain the life they believed they deserved through hypnosis, yoga, and meditation. In order to create a meaningful new logo design for her hypnosis brand, she hired the design team at Crème de Mint.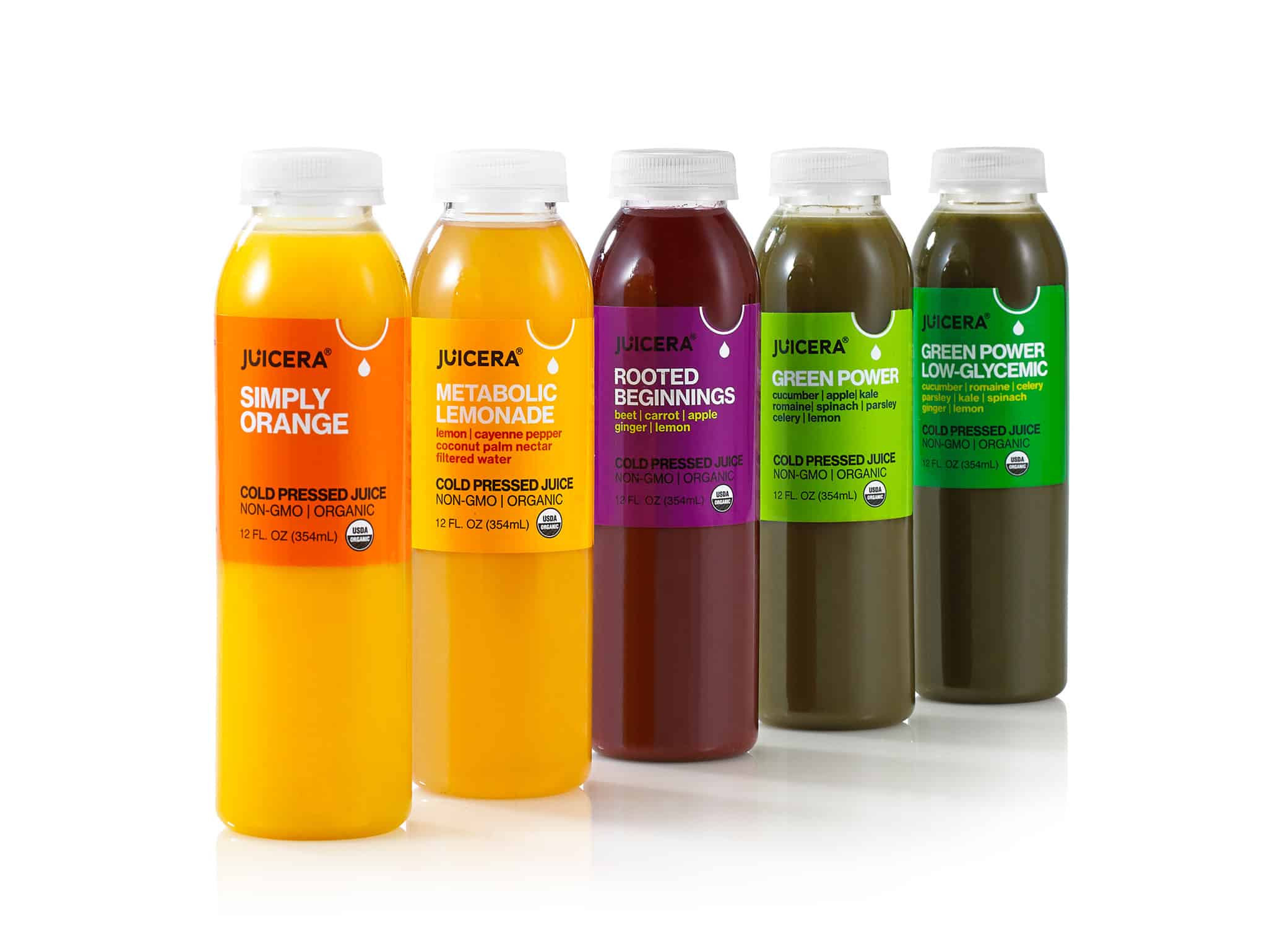 Juicera
Juicera, a South Florida juice company that sells in Whole Foods wanted a unique brand identity—they were tired of their product looking like everything else on the shelf. They wanted something that leaped off the shelves, captured attention, and made sure that their products got noticed. Juicera wanted their product to stay colorful and simple, but in a way that didn't just blend in. They turned to Crème de Mint to revamp the branding and packaging design for their specialty juice company.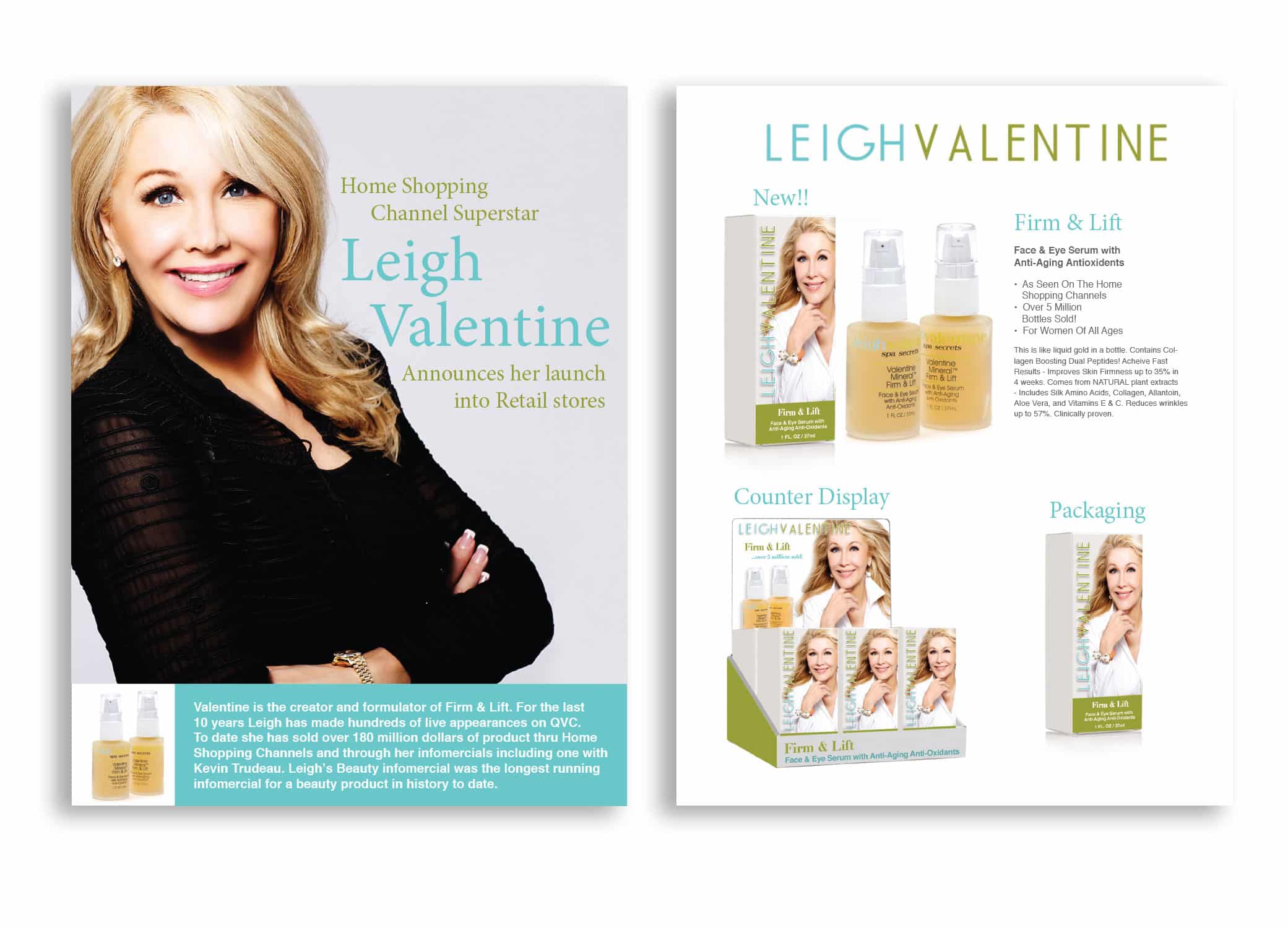 Leigh Valentine
Leigh Valentine is a former Miss Missouri winner and well-known model who has also served as a national beauty consultant for Revlon, Estée Lauder, and Lancôme. She launched her own thriving beauty brand, Leigh Valentine Beauty. The line included the innovative anti-aging products Non-Surgical Facelift Kit and Firm and Lift Face & Eye Serum. When she expanded her line into retail, she needed a brochure and updated packaging design for her luxury cosmetic skincare line. She also needed a display kit that generated excitement and positioned her products as "can't-miss" items.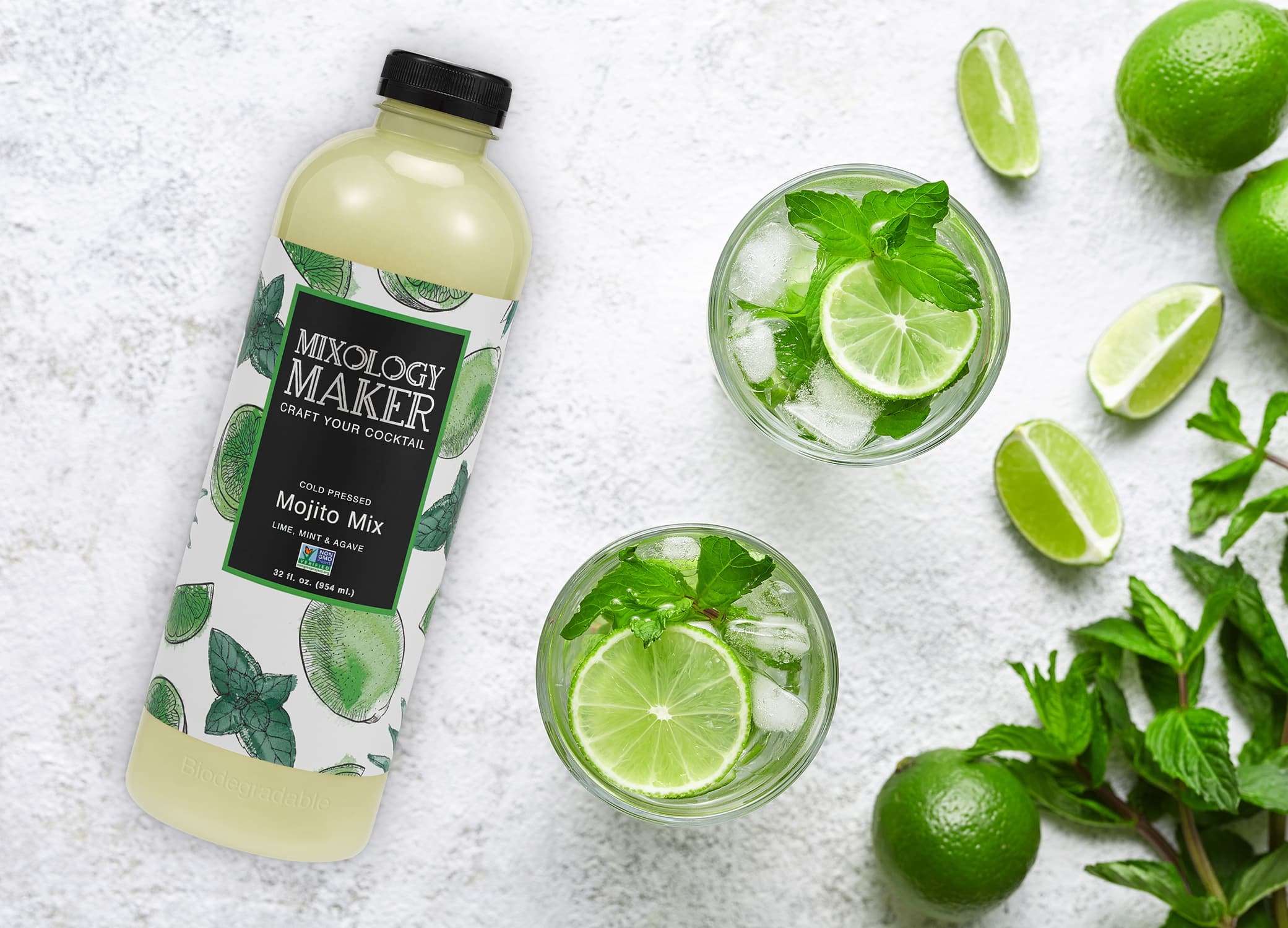 Mixology Maker
The Drinks Company had a vision for a line of versatile, easy-to-use bases for cocktails and mocktails—Mixology Maker. They believed that creating cocktails should be fun and simple, but they were also committed to producing flavorful, high-quality products that resulted in delicious drinks. The company hired Crème de Mint to create packaging design for the drink mixes that encompassed both the enjoyment of making at-home cocktails and the authenticity and freshness of their mixers.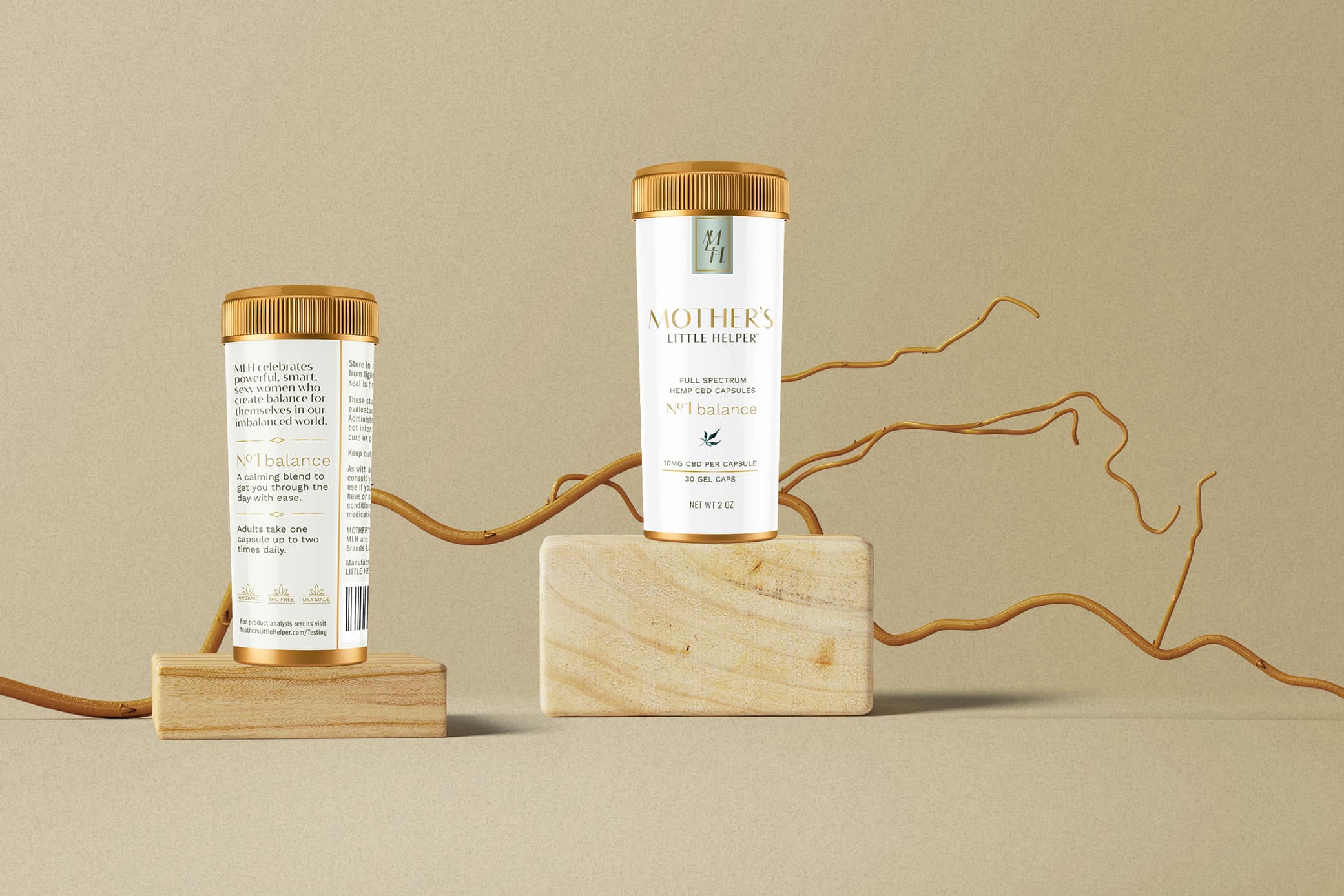 Mother's Little Helper
Mother's Little Helper is a CBD brand, producing pure hemp CBD capsules. The client, Leto Brands, also plans to expand their product offerings to include cannabis in the future. They needed an elevated logo and package design for their hemp CBD and cannabis supplement line.
The brand is aimed at middle-aged moms who find themselves exhausted after being constantly on for their families. They want healthy ways to relax and unwind, and they want to feel good about their decision to use CBD. Mother's Little Helper is a way for them to take care of themselves while they take care of everybody else. They wanted designs to convey the premium quality of the brand and appeal to moms who need a way to reduce stress.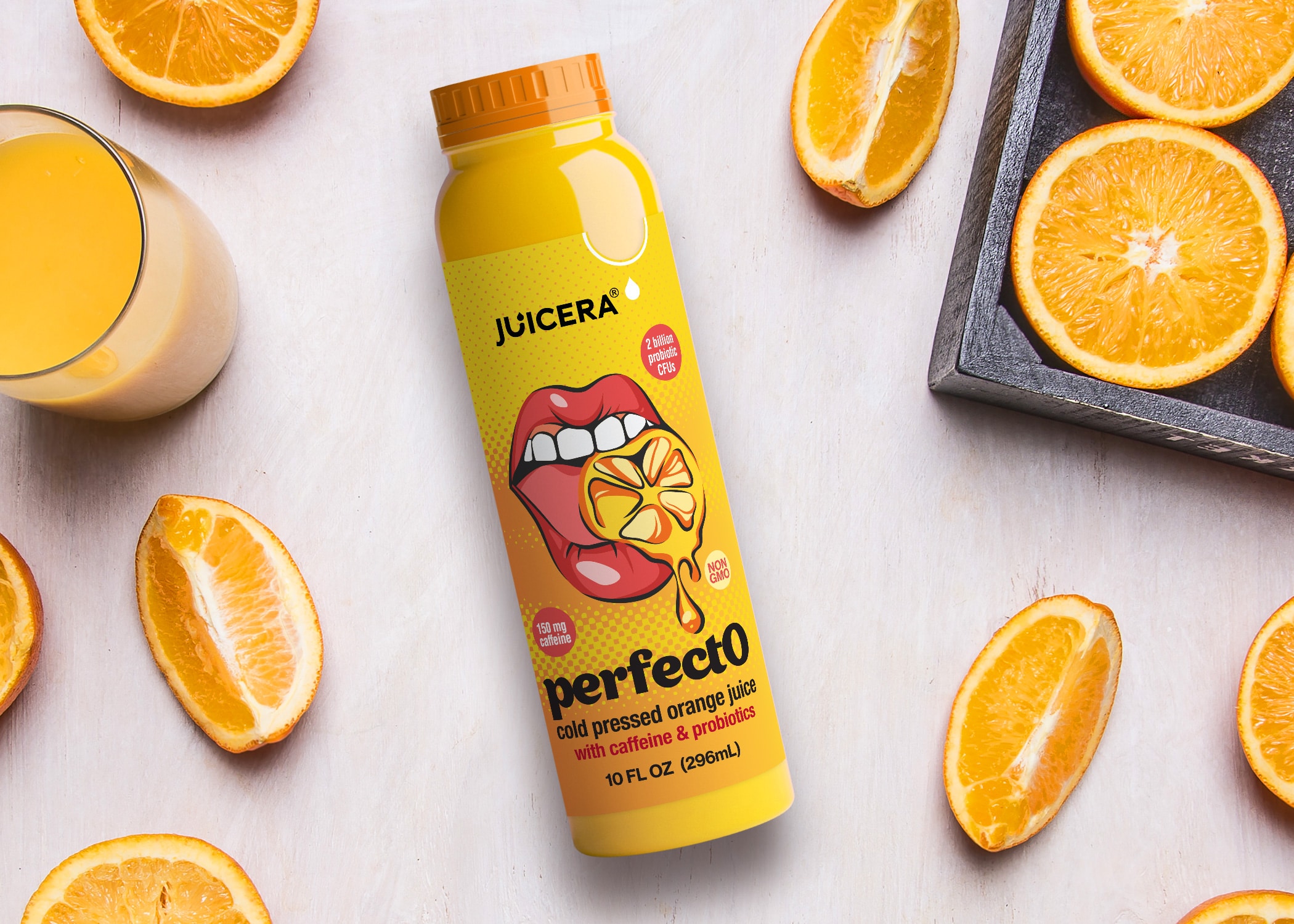 Perfecto
Juicera, a Florida-based juice brand, launched the sub-brand PerfectO, a healthy energy drink alternative. The founder wanted to create something that provided natural energy, without the jitters, and crash-and-burn of popular energy drinks. But, the energy drink needed a label design and a logo that popped and commanded attention. So, they hired Crème de Mint to help PerfectO stand out on the shelves and engage consumers interested in healthy energy drink options.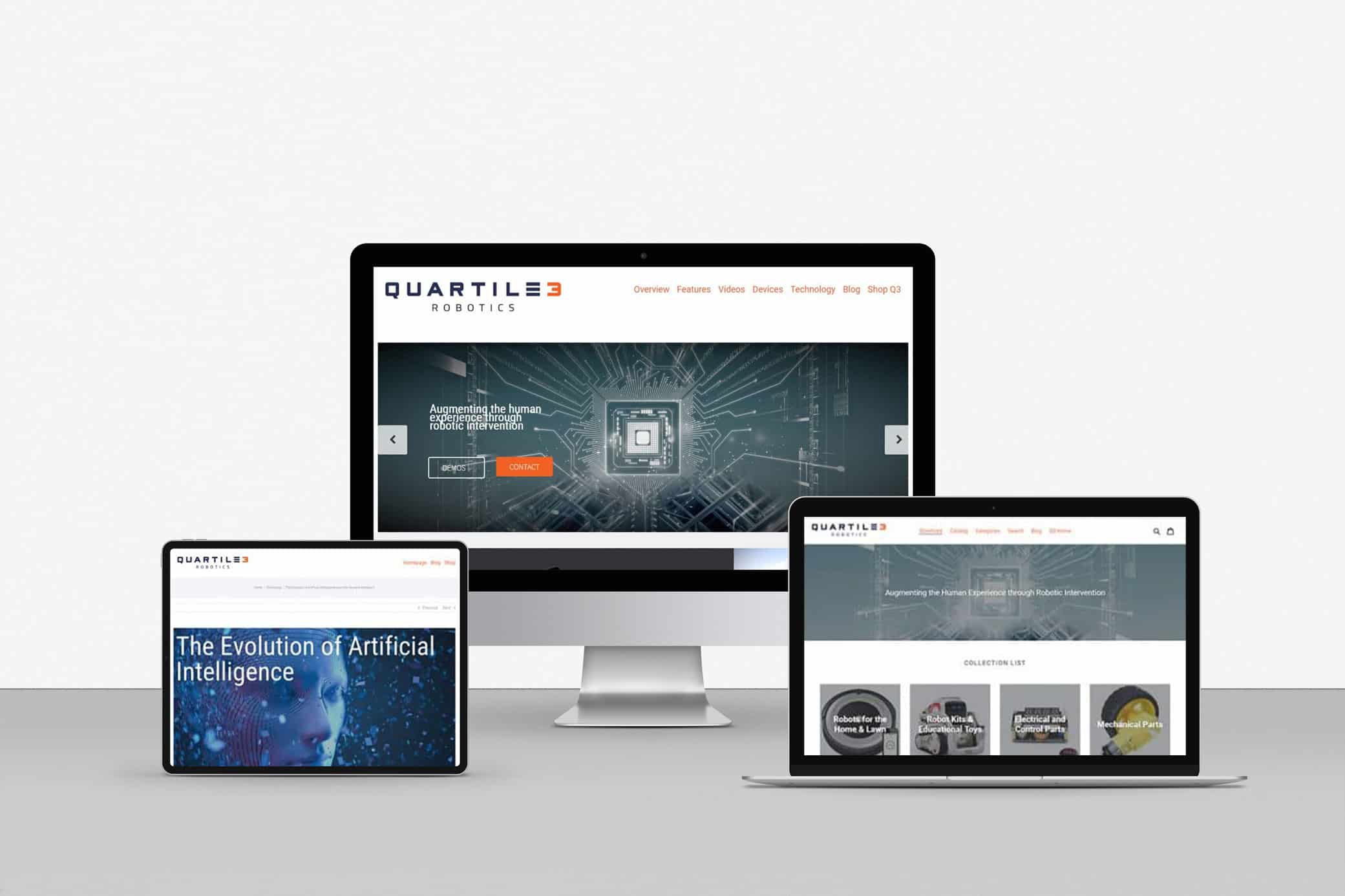 Quartile 3 Robotics
Quartile 3 Robotics is a technology-based service that keeps track of inventory in auto dealerships using robots. Dealerships maintain a vast inventory, and every year cars disappear off lots, costing money and causing hassle. Quartile 3's bots drive through the dealerships' lots, capturing wide angle photographs and calculating inventory automatically, then log them into the catalog, eliminating the need for manual inventory and solving the expensive problem of cars going missing. The robotics technology company approached Crème de Mint to craft a new logo and web design to showcase their innovative service.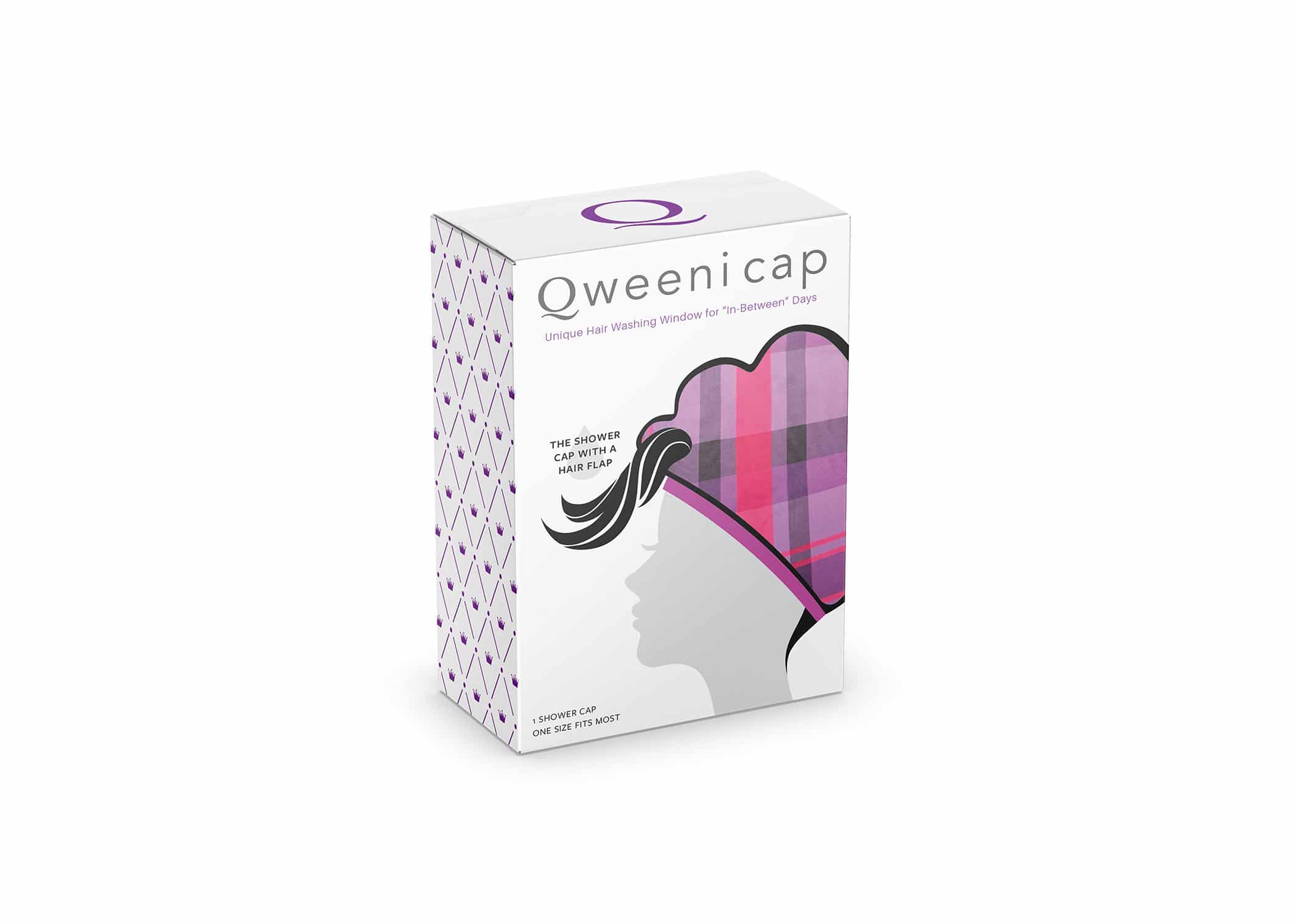 Qweeni Cap
Qweeni Cap is an innovative shower cap that allows women to wash as much or as little of their hair as they wish. The founder turned to Crème de Mint for a fun, engaging packaging design for the hair product that would both appeal to millennials and communicate the product's purpose clearly and succinctly.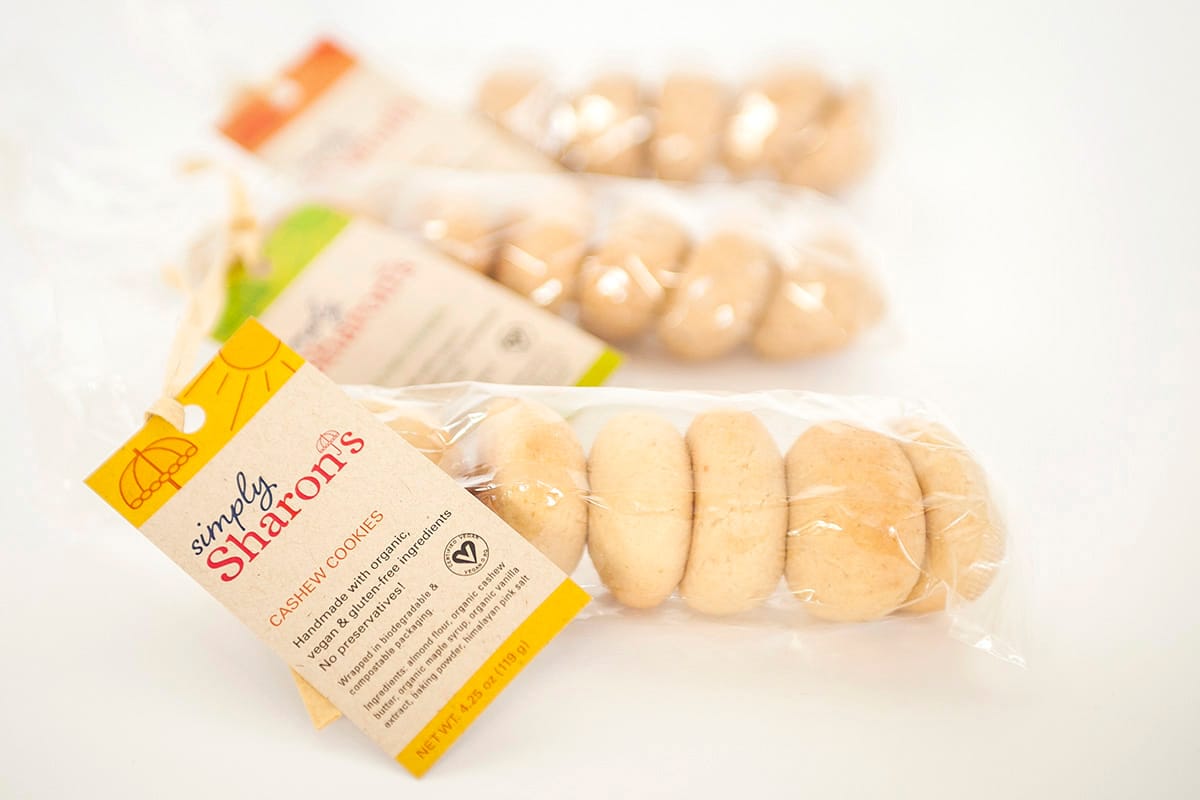 Simply Sharon's
Simply Sharon's is a gluten-free, dairy-free, and vegan dessert company dedicated to the owner's late mother, Sharon. They came to Crème de Mint for a logo and eco friendly food packaging design. The founder wanted to offer delicious desserts to others with dietary restrictions. The packaging design needed to highlight their story and show the brand's commitment to creating flavorful, allergen-friendly food for dessert lovers.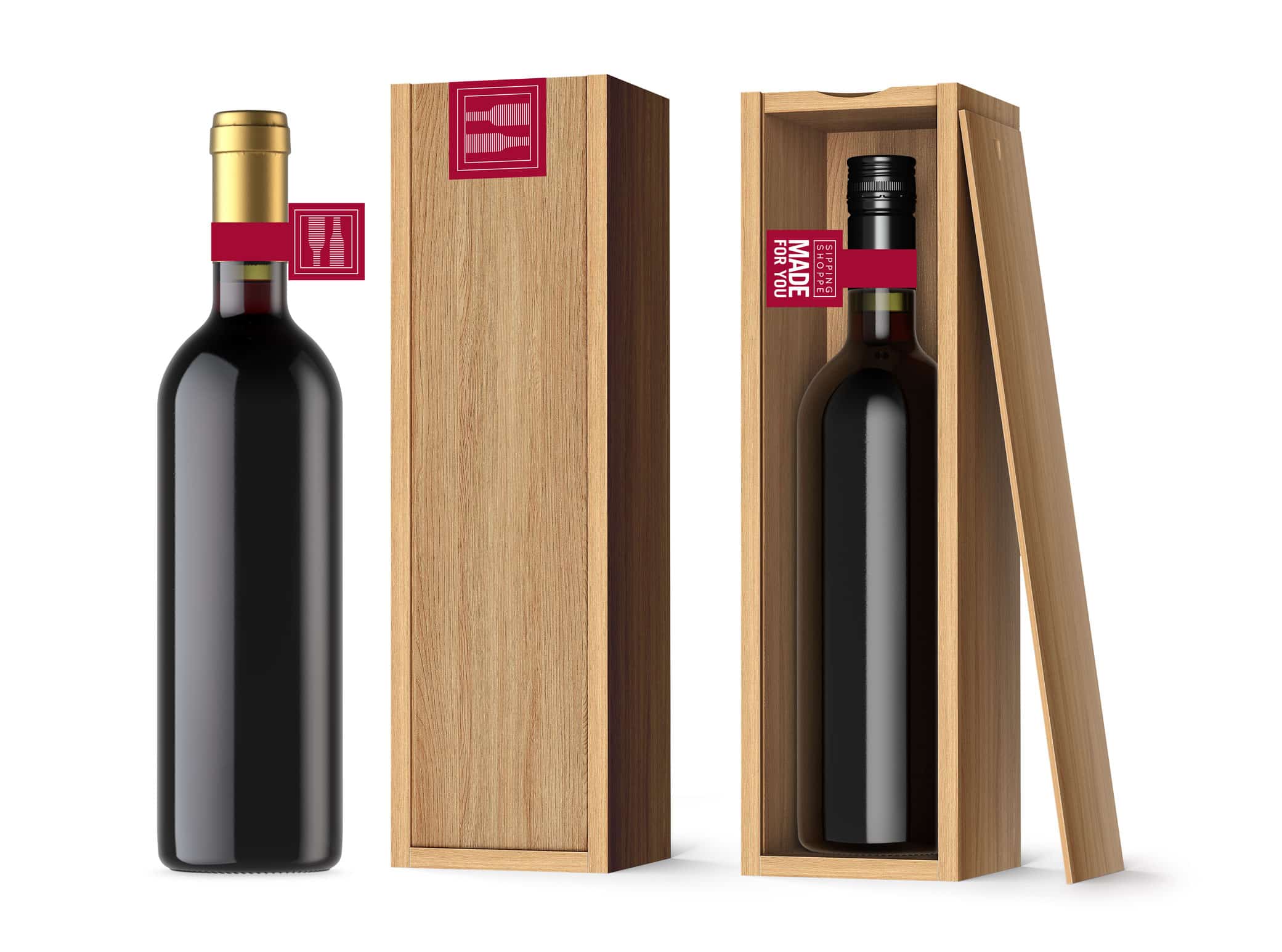 Sipping Shoppe
Sipping Shoppe is a startup that sells wine in high-quality customized, engraved wooden boxes. The Miami wine company needed graphic design for the label on the bottle and box. They also needed a logo, packaging, and website design that would appeal to her target audience, showcase the quality of the products, and elevate the brand as a luxury gift maker.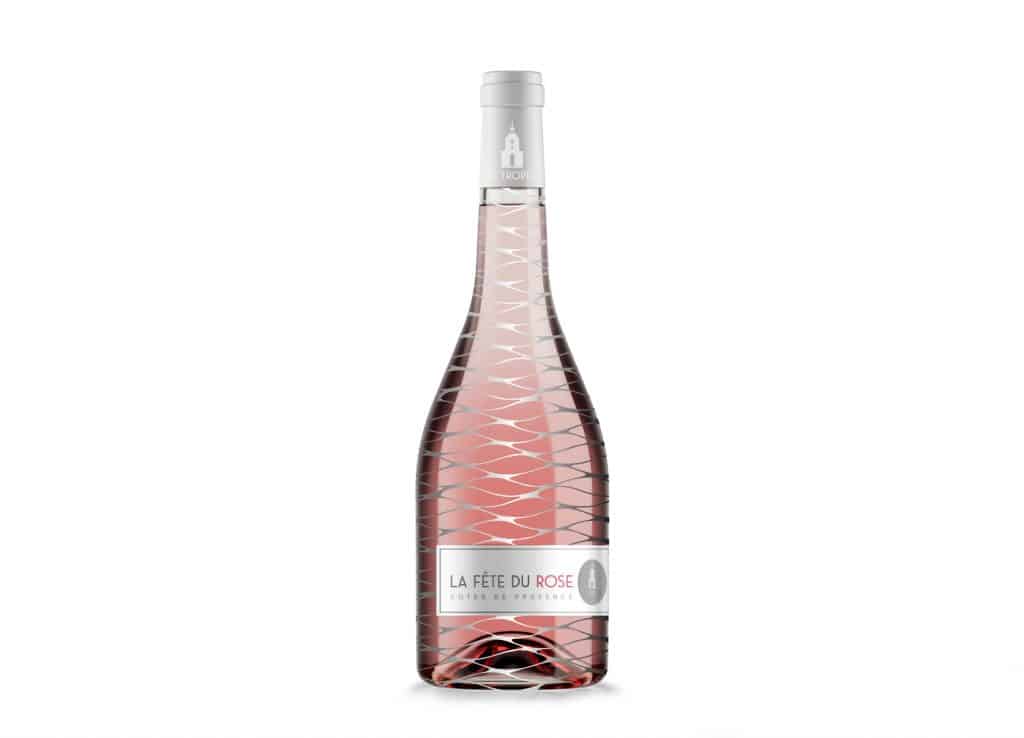 St. Tropez Rosé
Commonly nicknamed St. Tropez Rosé, La Fête du Rosé is a Rosé brand created by the St. Tropez wine company. It is a high-end, premium wine produced in the Côtes de Provence region of France. In fact, St. Tropez is one of only five wineries permitted to use that official claim. The brand needed packaging design for their wine bottles that captivated a millennial audience while establishing the Rosé as a premium, upscale, exciting wine.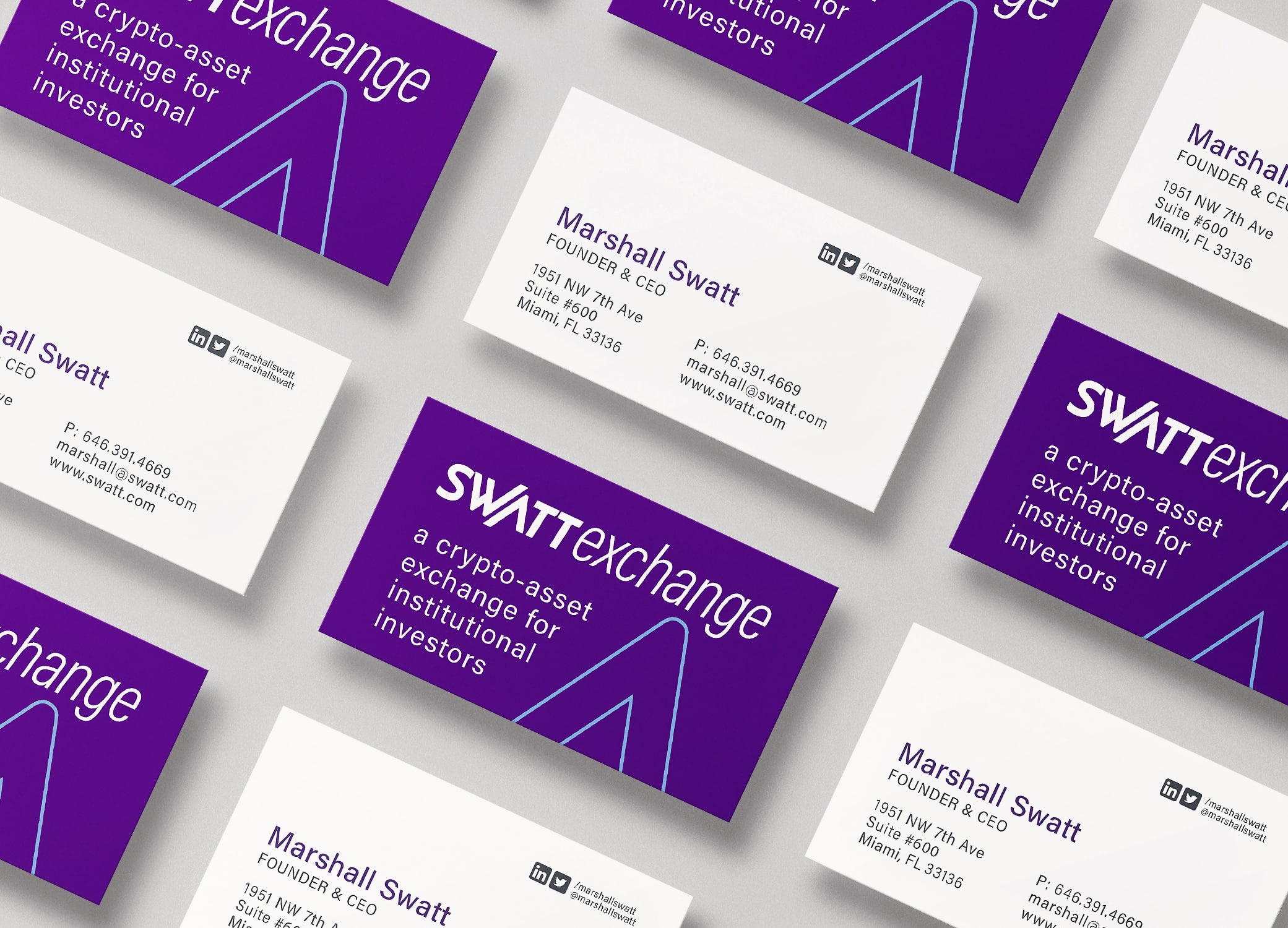 SWATT Exchange
SWATT Exchange, a seed-funded blockchain-based exchange for institutional investors, needed a logo design for their finance company. The exchange was founded by Marshall Swatt, co-founder of Coinsetter and part of the team that developed Citigroup's FOREX trading platform (two other successful crypto and digital currency exchanges).
The company wanted a logo and marketing materials that created a cohesive brand image, established them as a reliable industry authority, and resonated with their professional clientele.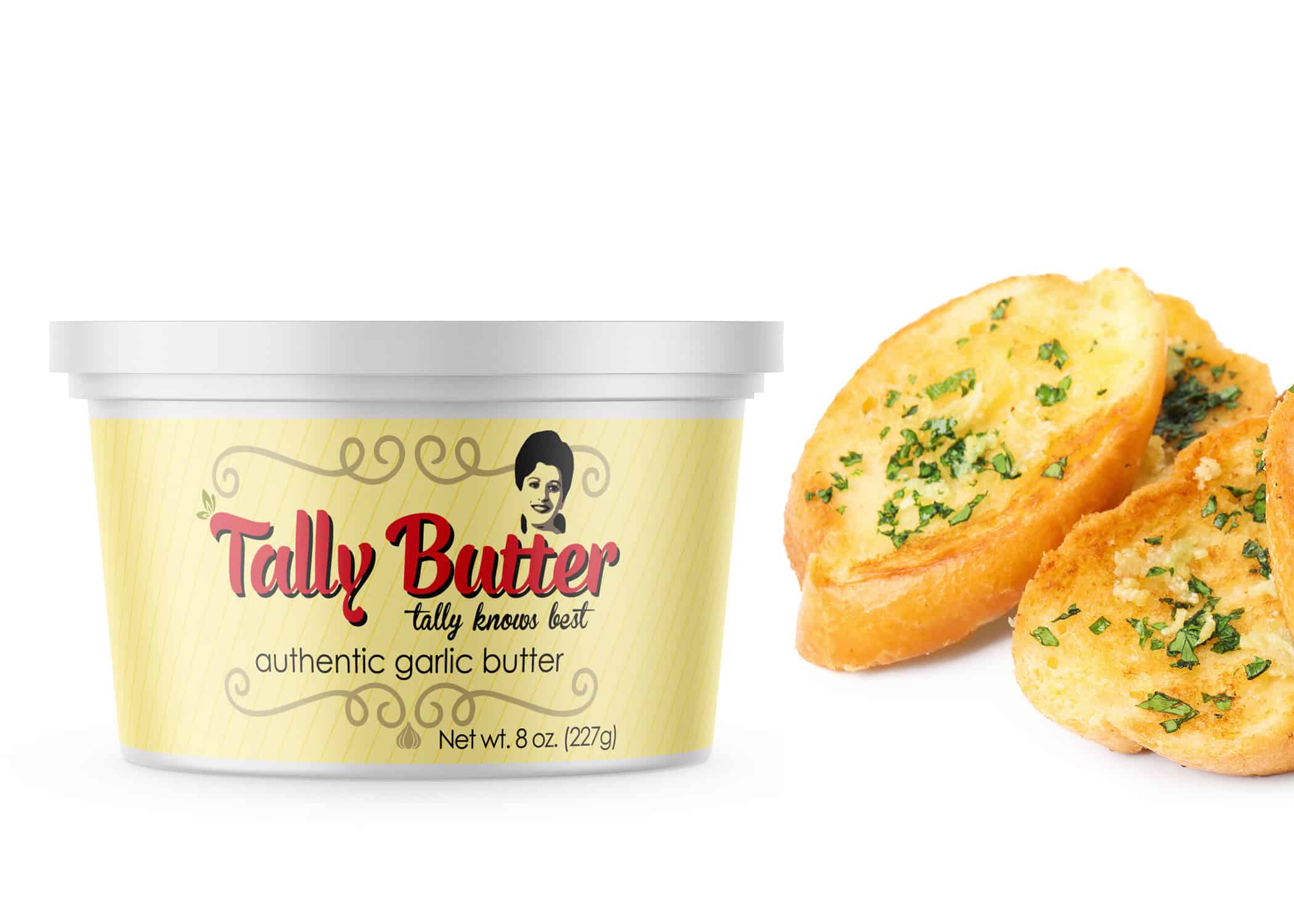 Tally Butter
When the founders of Tally Butter inherited all their Italian grandmother's recipes, they knew they had something powerful in their hands. Grandma Tally was an Italian cook who knew her way around the kitchen. Her garlic butter recipe was second to none. So, they decided to launch a business selling that butter. They turned to Crème de Mint for their brand identity, in particular a vintage inspired logo and food packaging design for the butter that paid homage to Tally. They also wanted to spread the message that great butter is simple and authentic, not over-processed and full of fillers.
Wara Quinoa
Wara Quinoa is a gluten-free bakery that uses Bolivian royal quinoa as the base of their desserts. The brand needed a logo and packaging design for their food, along with an aesthetic website design that appealed to the target audience and communicated the brand's belief that healthy, delicious desserts begin with quinoa.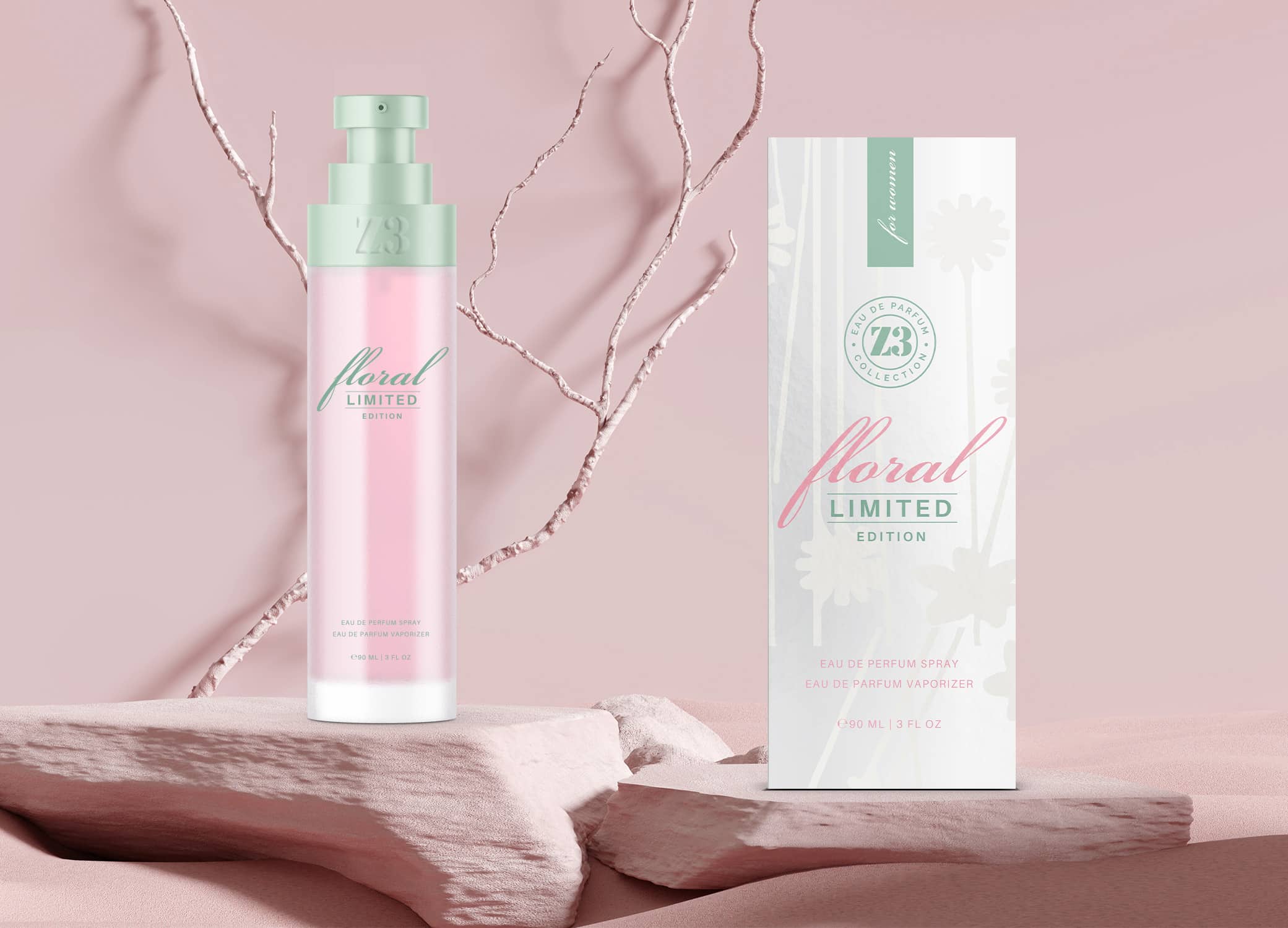 YZY Perfume
YZY perfume is a family-owned perfume wholesaler, and one of North America's largest fragrance manufacturers that needed packaging design for their new luxury perfume line. The company came to us for packaging designs for a new line of men's and women's fragrances—Z3. They needed designs that captured the essence of the scents and appealed both to wholesale retailers and directly to consumers.
Zach Madison
When the founder of Zach Madison couldn't find men's grooming and skincare products for men with sensitive skin, he decided to launch his own line. He needed a logo and packaging design for the skincare line that reflected his mission.
As he searched for skincare products for himself, every product he tried caused razor burn and irritated his skin. He started looking into what the available products were made from and realized that men's products were full of harsh chemicals and unnecessary ingredients.
The brand needed designs that reflected the founder's modern vision and resonated with men in their 20s-40s who wanted better quality skincare products that wouldn't cause razor burn and irritation.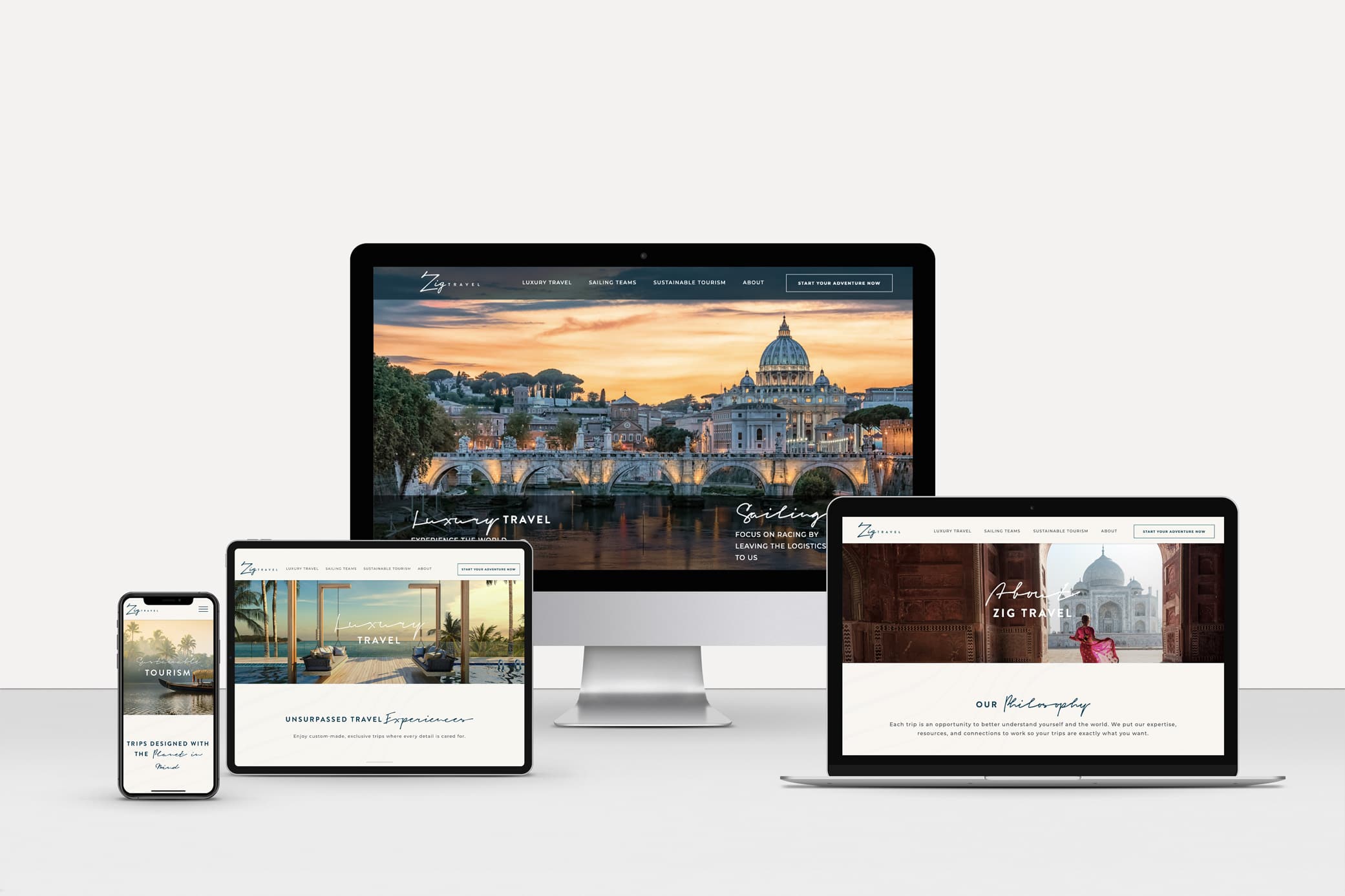 Zig Travel
Zig Travel is a luxury signature travel brand dedicated to cultivating rich, authentic, once-in-a-lifetime experiences for their clients. The brand was founded by Elizabeth Kratzig, former U.S. Olympic sailor who fell in love with travel and culture. She wanted the brand story to reflect conservation, passion, and adventure. In addition, she wanted to appeal both to baby boomers who are living their dreams traveling, and to millennials who are creating memories to last a lifetime. With this purpose in mind, the founder turned to Crème de Mint for her luxury travel branding and website design.
Graphic design reviews from Miami business owners
"What stands out about working with Lauren is that she provides me with options so that I can move forward. That's consistent throughout the process. When she hands me a design to consider, I always have three to pick from. And, if I'm not happy with them, she'll go back and do more. It's her commitment to customer service and design options that make her so professional. That's what separates her from other graphic designers who might be talented but mediocre to work with.
In addition to design work, Lauren has been such a good resource for growing my company. She was the one who suggested that I do email campaigns, and they ended up being very profitable. Having such a take-charge person on my team has been invaluable. I know I can reach out to Lauren about a problem, and she'll point me in the right steps." -Suhail Rivera, Alkaline Herb Shop
"Crème de Mint and Lauren have been critical since the formation of our brands. In both having the unique ability in understanding and interpreting our 'brand speak'. I'd highly recommend on bringing Lauren on to any project in the CPG space." -Paul Van Hamond, Founder of Drinks Inc.
"Crème de Mint's work has been met with positive acclaim. The team delivered a quality product in just three weeks that met all expectations. Customers can expect a responsive team that's easy to work with." -Marina Morais, Funny Bunny
"The team never stops until things are perfect." -Lori Robinson, Juicera
"I continually get compliments about the new look from my existing clients, and I'm proud to show off our new branding." -Elizabeth Kratzig, Zig Travel
"Working with Lauren has been a breeze. She is communicative, open to ideas, and fun to work with. I told her what I wanted and what my ideas were and she magically produced what I envisioned. She really listens to what me (the client's) needs were and continues to do so as we continue to work together. I highly recommend Lauren and Crème de Mint for all your graphic designer needs." –Loren Pulitzer, Simply Sharon's
"I have had the pleasure to work with Crème de Mint on several projects this past year. They bring a fresh, professional and creative approach. I highly recommend Crème de Mint for all your graphic designs and needs." -Leigh Valentine's Team
See more reviews for Crème de Mint!
Expertise we provide
Logo & branding
Package design
Print design
Digital marketing
Nearby Locations Served
West Palm Beach, FL
Fort Lauderdale, FL
We would love to grow with you.
Let us be your creative partner to help your brand thrive.
Ready to partner with our Miami graphic design agency?