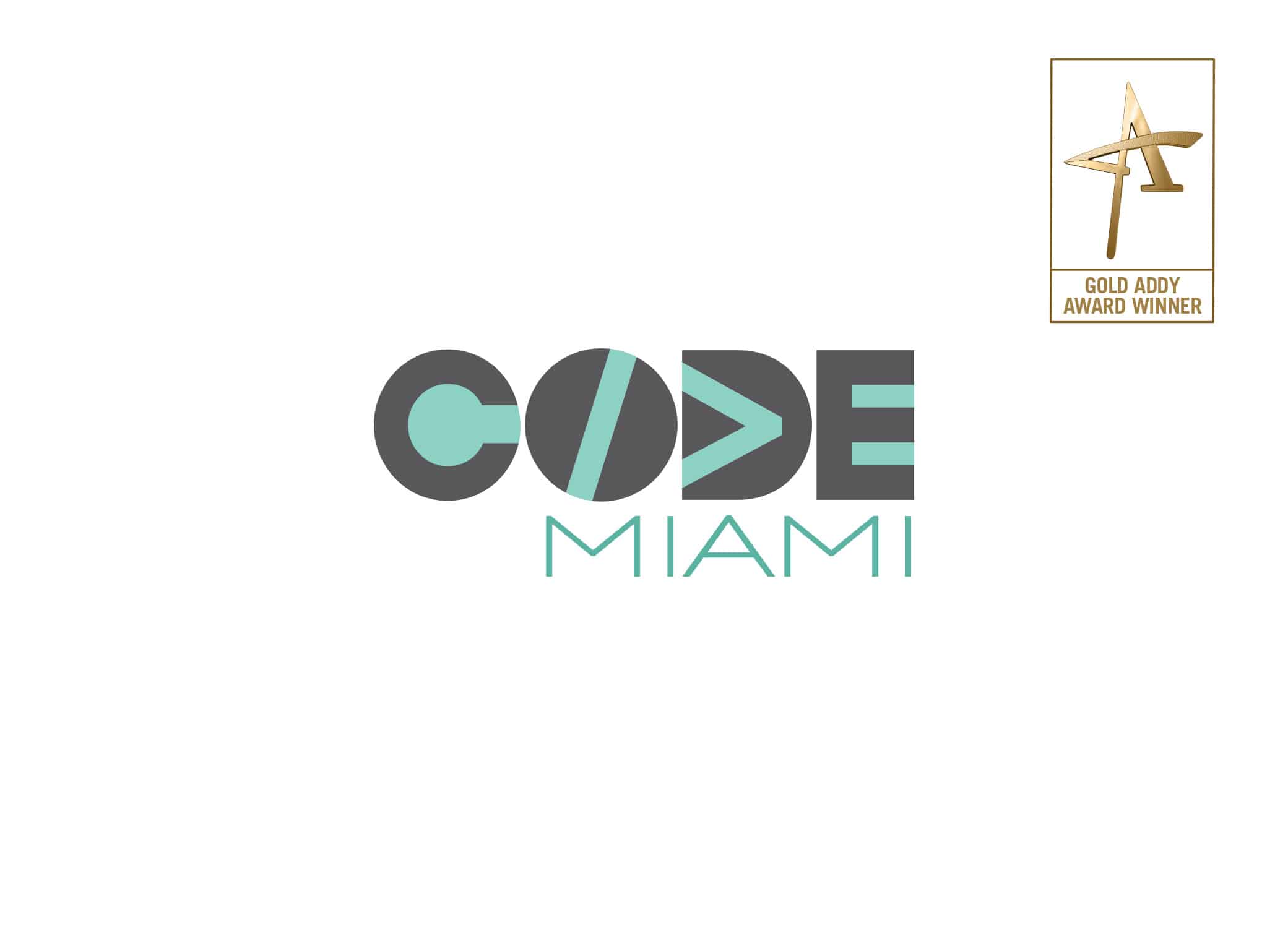 Project Info
Brand/Client: Code Miami
Industry: Business & Retail
Designed by: Crème de Mint
Location: Miami, Florida
Creative Deliverables
Logo design
Awards
Gold Addy Award Winner
The Challenge: Logo Design for a Miami Tech Conference
CODE Miami is an "unconference" for web developers and tech aficionados—a participant-driven event that encourages speakers to generate their own topics. In their own words, it is "an event for the nerds and everyone who needs them." Never one to shy away from a challenge, Crème de Mint served up an award-winning logo design and brand identity for the Miami tech conference.
The Project
Brand Identity and Logo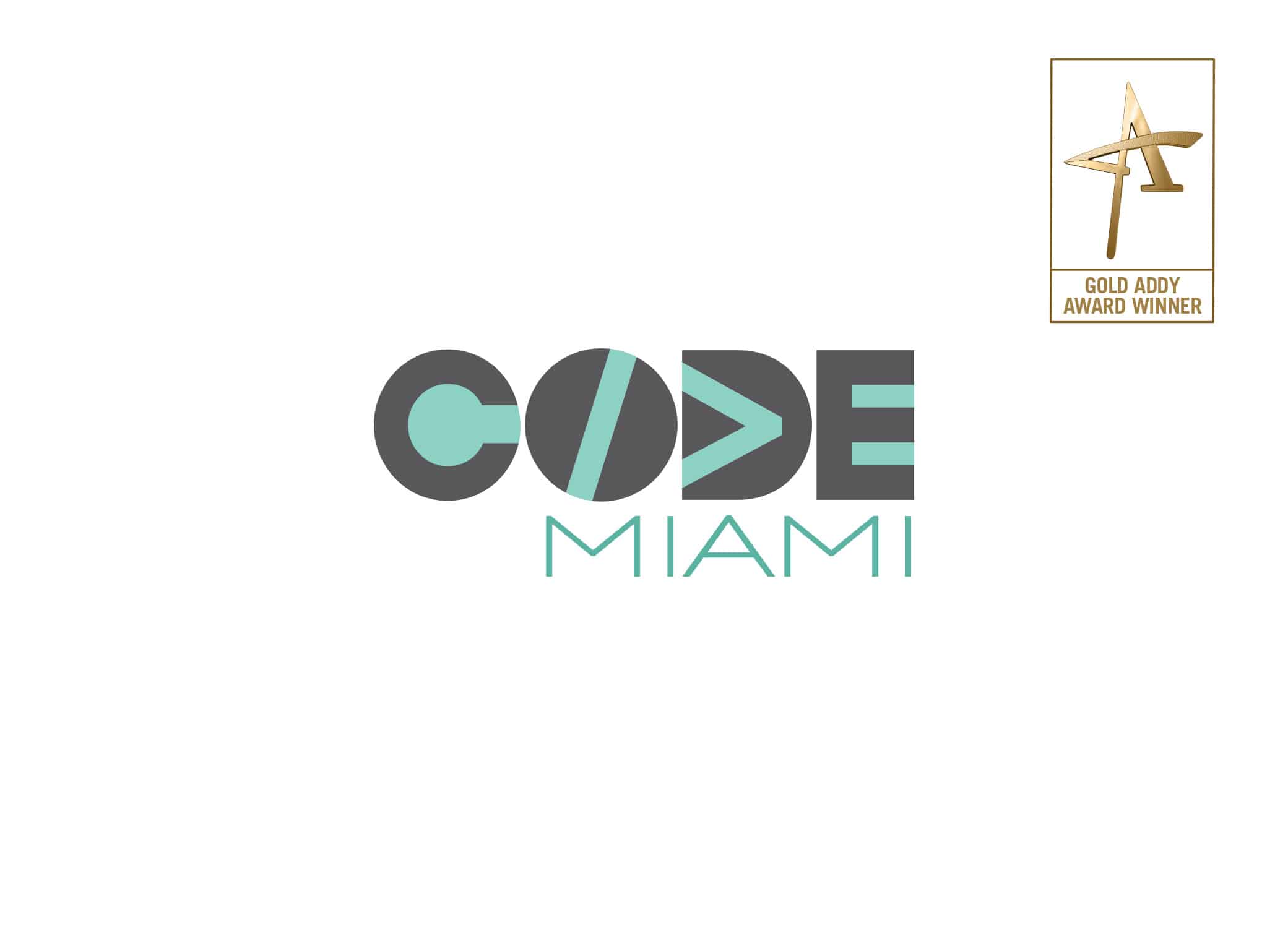 The CODE Miami conference needed a logo that captured attention, impressed their tech-savvy attendees, and established them as a professional collective in the development world. But, they also wanted their logo to contain a Miami-inspired colorful twist. This would serve to help them maintain a fun element that promised attendees more than just another stifling tech conference.
To begin with, we wanted to play up the organization's celebration of "nerd culture" and love of tech, coding, and programming. Our logo design drew inspiration from computer code. The word "CODE" contains hidden coding symbols. In addition, the mint green and grey color palette plays up the vibrant Miami fun the event offers while still looking professional and trustworthy.
Finally, we designed a custom font based on the typeface Code Bold for the word "CODE," a broad and commanding font. We paired that with a sleek, modified version of Code Light for the word "Miami" to create balance.
The Results: Award-Winning Logo Design
As a result, the logo impressed and delighted tech enthusiasts. The creators of the event used the logo in their website, on T-shirts, and in their marketing materials. The design also won the Miami 2013 Gold ADDY Award.