Get to Know Your Miami Creative Agency
Founded in 2010, Crème de Mint is a Miami creative agency that specializes in branding and packaging and is dedicated to creating brands people crave. We don't believe in cookie-cutter designs or bland packaging—instead, we curate brands packed with flavor and zest. 
Branding isn't about just one element, but the way each one comes together to tell a story that delights your customers. We craft each element with precision, research, and purpose, blending them together to produce a striking brand designed to highlight YOU—your values, your vision, and your distinct brand personality. 
We're here to help you fulfill the vision you have for your business, whether you need fundamental branding basics, a full-scale design across all channels, or something in between. We're ready to spice up your brand today! 
Our Mission
Your vision inspires our creation
We believe that great designs start with meaningful connections. The best brands delight and inspire their audience. As your creative partner, we bring our expertise and bold ideas to the table, providing the secret ingredient that builds brand loyalty and grows your business. We take the time to listen and understand your goals, transforming your vision into craveworthy designs that reflect your values and resonate with your customers. 
About Lauren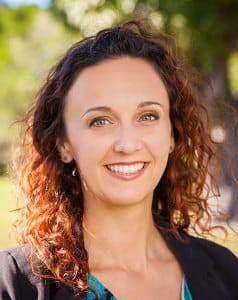 Lauren Casgren-Tindall has been creating powerful, innovative designs over the past 12 years for companies such as Avon, Victoria's Secret, Bliss, and Benihana. She has also worked as an international design consultant for clients in Australia, the UK, and the Netherlands. She launched the company Crème de Mint design agency to specialize in her passion of designing unique logos and innovative product packaging to create memorable brands.
Award-winning Design, Notable Leadership
Lauren has won more than 14 awards for her work in design, including a Miami Gold ADDY from the American Advertising Federation. In 2020, Crème de Mint won a Silver AMA Marketing Award for Agency of the Year, a Bronze AMA Marketing Award for Digital Marketing Campaign of the Year and the Clutch Global Award for top global Creative & Design agency.
Additionally, Lauren has served on the board for PRSA, AMA South Florida, and AAF Miami. She has been featured as a thought leader in publications such as Clutch, sharing her insights about design, marketing, and business. Lauren uses her business and design experience to inspire and teach future leaders and entrepreneurs in her community, creating and leading the Miami Business Leaders Group and meetups for Food Product Entrepreneurs, Beauty Product Owners, and Entrepreneur Starting a Product Line. She also educates upcoming business owners through the Entrepreneur Minds Academy and Udemy. 
Meet our Creative Collective
We do things a little differently at Crème de Mint—our business model combines the stability of an in-house marketing arm with the agility of a freelance consultant. We have years of experience working on both sides of the client relationship, making our expandable creative cooperative uniquely poised to bring the best minds together for your project, at scale. 
Our team of keen minds and exuberant spirits thrive on the thrill of a new challenge. We are creative connoisseurs, whisking together diverse ideas and fresh perspectives baked to perfection. Our passion for our craft is kindled by the freedom of space to create— this fire inside drives us to bring our best to everything we do.
Learn more about what we do and explore our projects! 
We would love to grow with you.
Let us be your creative partner to help your brand thrive.
Ready to partner with our Miami creative agency?