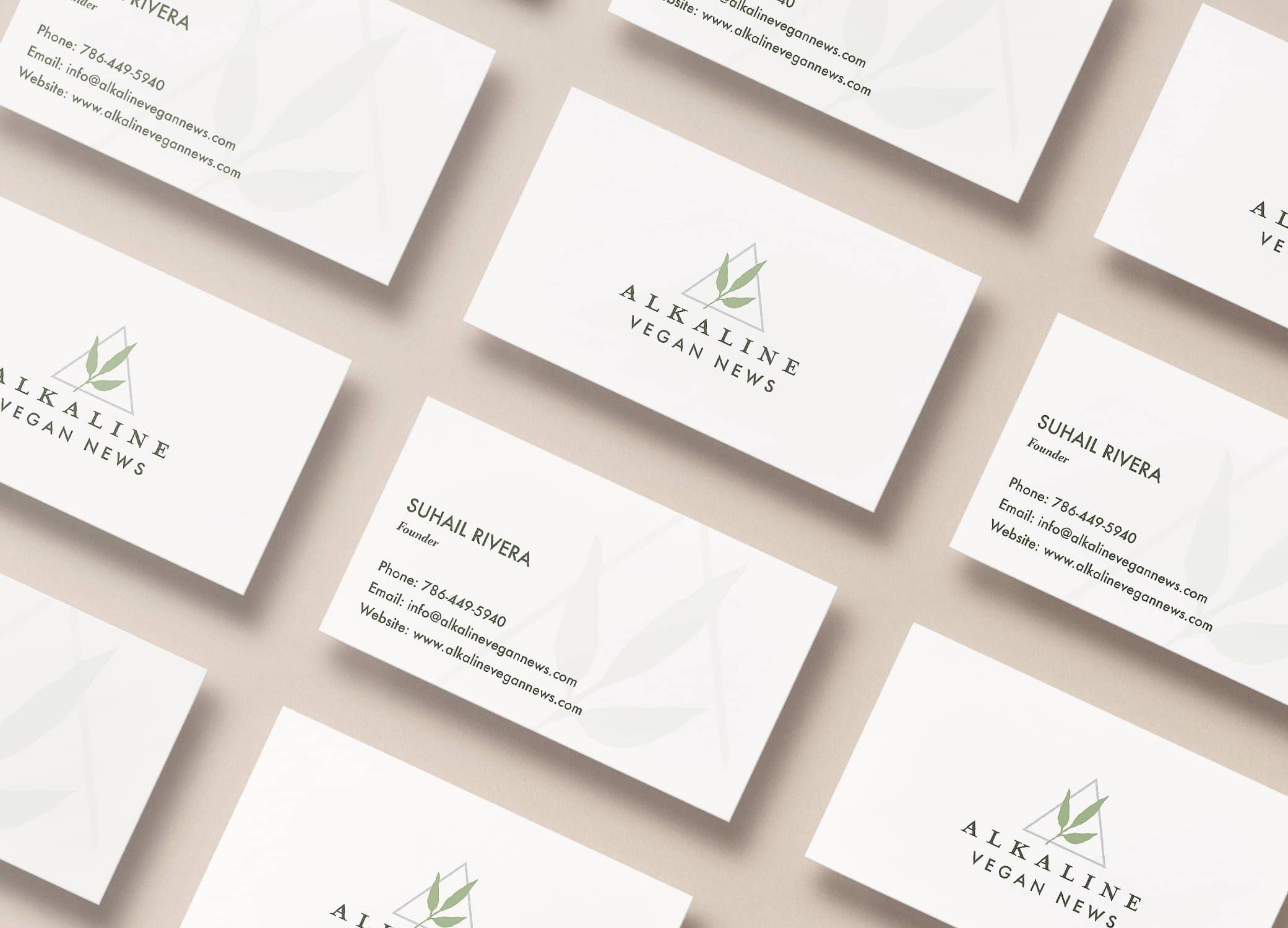 Project Info
Brand/Client: Alkaline Vegan News
Industry: Health & Wellness
Designed by: Crème de Mint
Location: Miami, Florida
Creative Deliverables
Logo design
Business cards
Website design
E-book design
Video graphics
Print artwork mechanicals
The Challenge: Logo Design for a Holistic Company
Alkaline Vegan News is committed to sharing vegan news, recipes, natural remedies, and educating consumers about healing. The founder of the brand faced health struggles and began a journey into healing and detoxification. After experiencing a significant difference in her life due to diet, herbs, and holistic healing, she decided to share the knowledge she gained with the world. She launched Alkaline Vegan News (along with her herb business, Alkaline Herb Shop) to impact the lives of others and share a path to transformation. At Crème de Mint, we created logo design and branding for the holistic brand.
The Project
To establish an identity for the vegan brand, the founder needed a logo design that captured the spirit of holistic health. She also needed the brand to appeal to her target audience—young people with an interest in natural remedies and alternative healing. She also needed a website design that highlighted the different areas of her expertise and allowed her followers to easily navigate and learn important health tips.
Mood Boards
To begin with, we created mood boards with different concepts for the branding of the company. The boards included market analysis, competitor research, and three distinct directions we could take the brand. Specifically, we created a medical apothecary look, a nature-inspired look, and a look with an exotic vibe. Each concept also included imagery, a color story, and font exploration that aligned with the brand essence. These boards gave the founder a visual look and understanding of all the possibilities for her brand.
Brand Identity and Logo
For the logo design, we blended botanical and geometric elements to create a sense of balance as well as establish Alkaline Vegan News as a research-driven natural healing authority. The triangle in particular symbolizes balance, harmony, and wholeness. The neutral, muted color palette of sage green, gray, and black evokes freshness and a connection to nature. Finally, a blend of serif and sans-serif typography provide a layered look that feels clinical and educated.
Website Design
We wanted the website to feel educational, inspiring—full of openness and wisdom. The images are apothecary: a mortar and pestle, spices, herbs, powders, scales, an inkwell and script. They are reminiscent of ancient but established medicinal knowledge.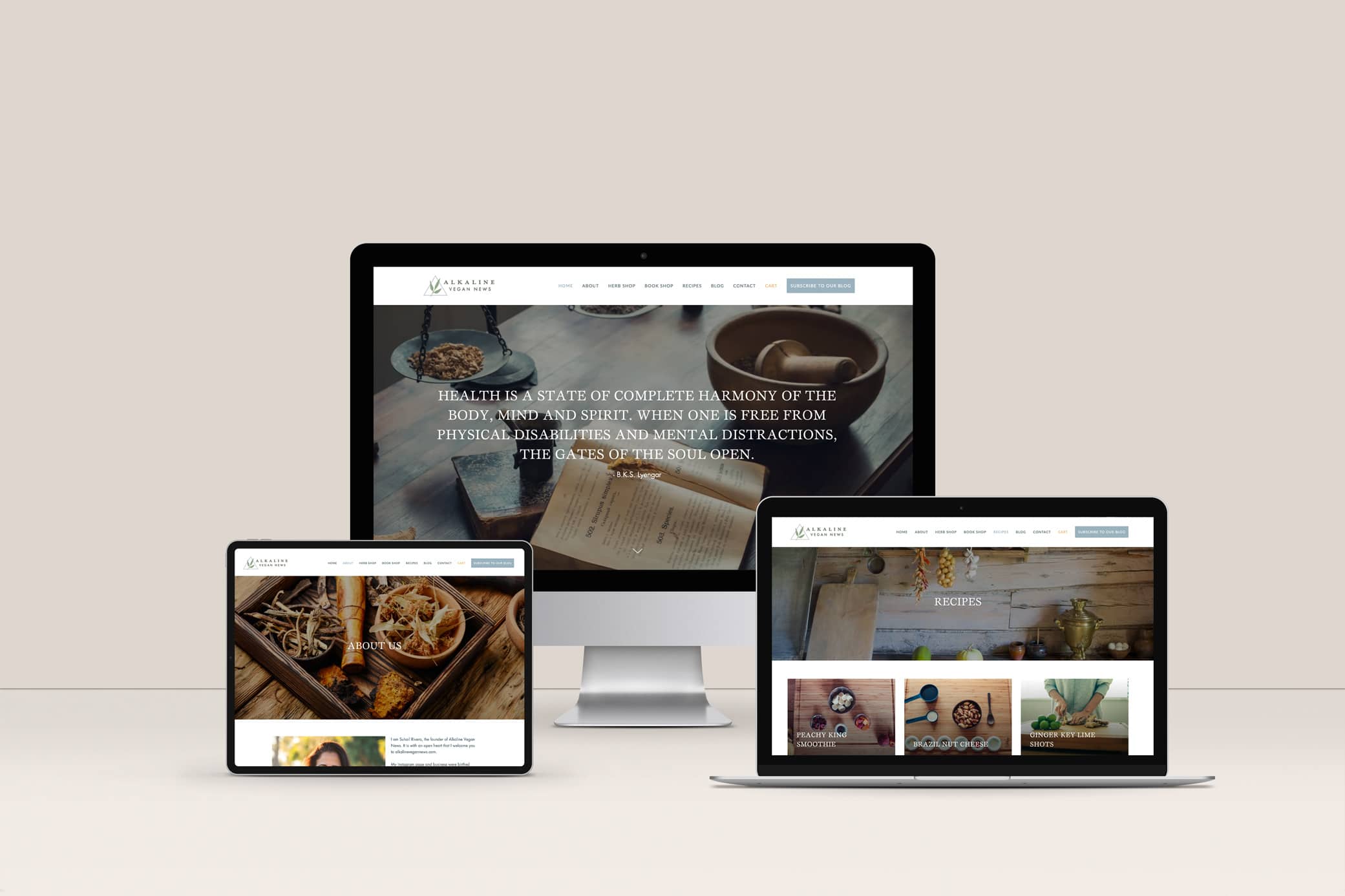 Ebook Design
In order to help the founder share her knowledge and present herself as an authority on natural health, we designed an e-book—The Alkaline Diet Guide. It shared the reasons why an alkaline vegan diet can improve health, and also explained how to implement it and live a healthier lifestyle. Using imagery of wholesome grains, vibrant fruits, and bright vegetables, we designed the cookbook to capture the reader's attention and inspire them to give the diet a try.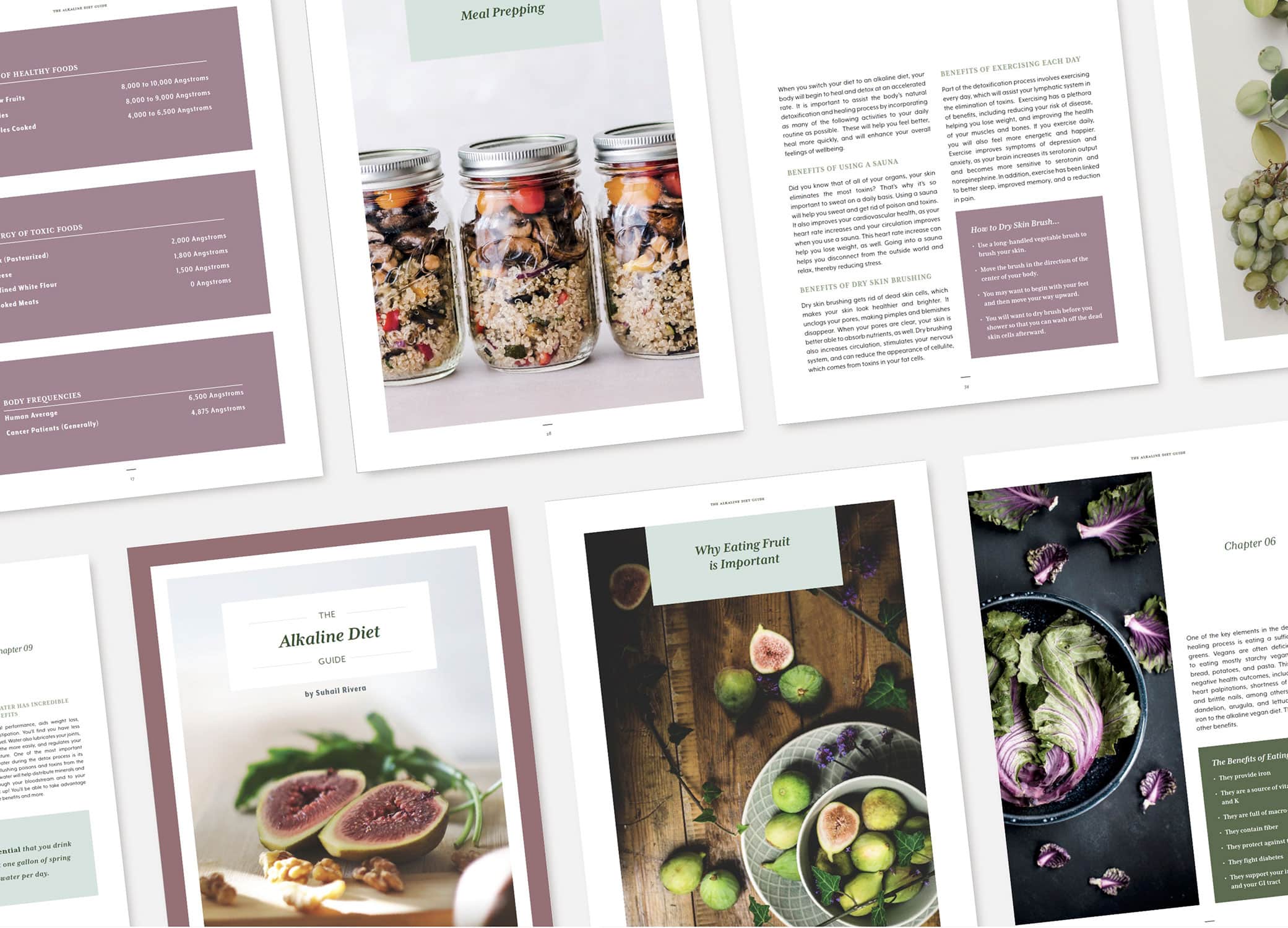 Business Card Design
We also designed business cards so that the founder could promote the brand. The clean, simple design aligned with the medical apothecary look of the brand.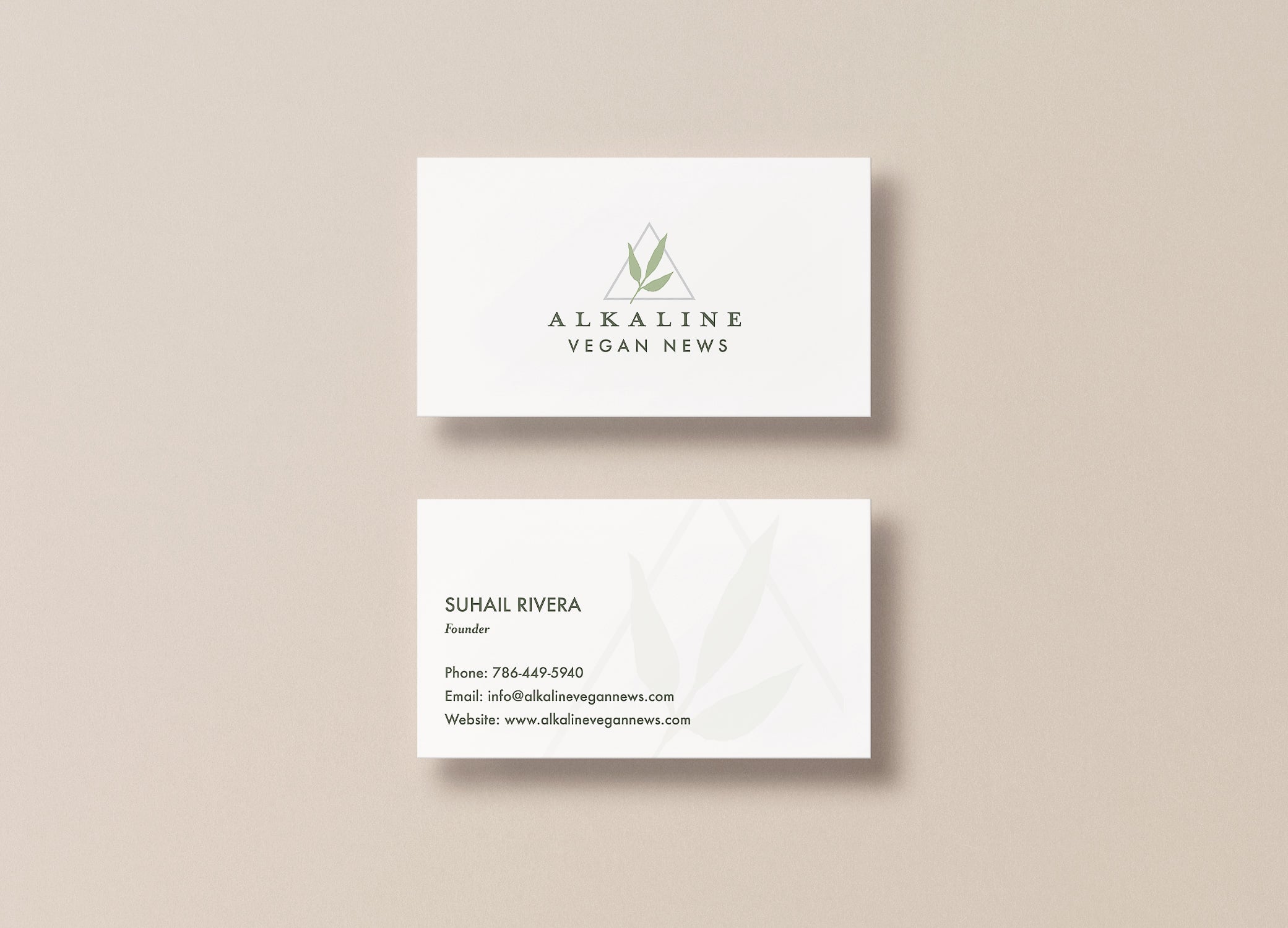 The Results
As a result, Crème de Mint's designs took an established educational brand and gave it a cohesive, professional feel. The founder was able to continue to grow the brand and use it to promote her other business, Alkaline Herb Shop, as well as to spread the power of an alkaline vegan diet and a holistic path to wellness.