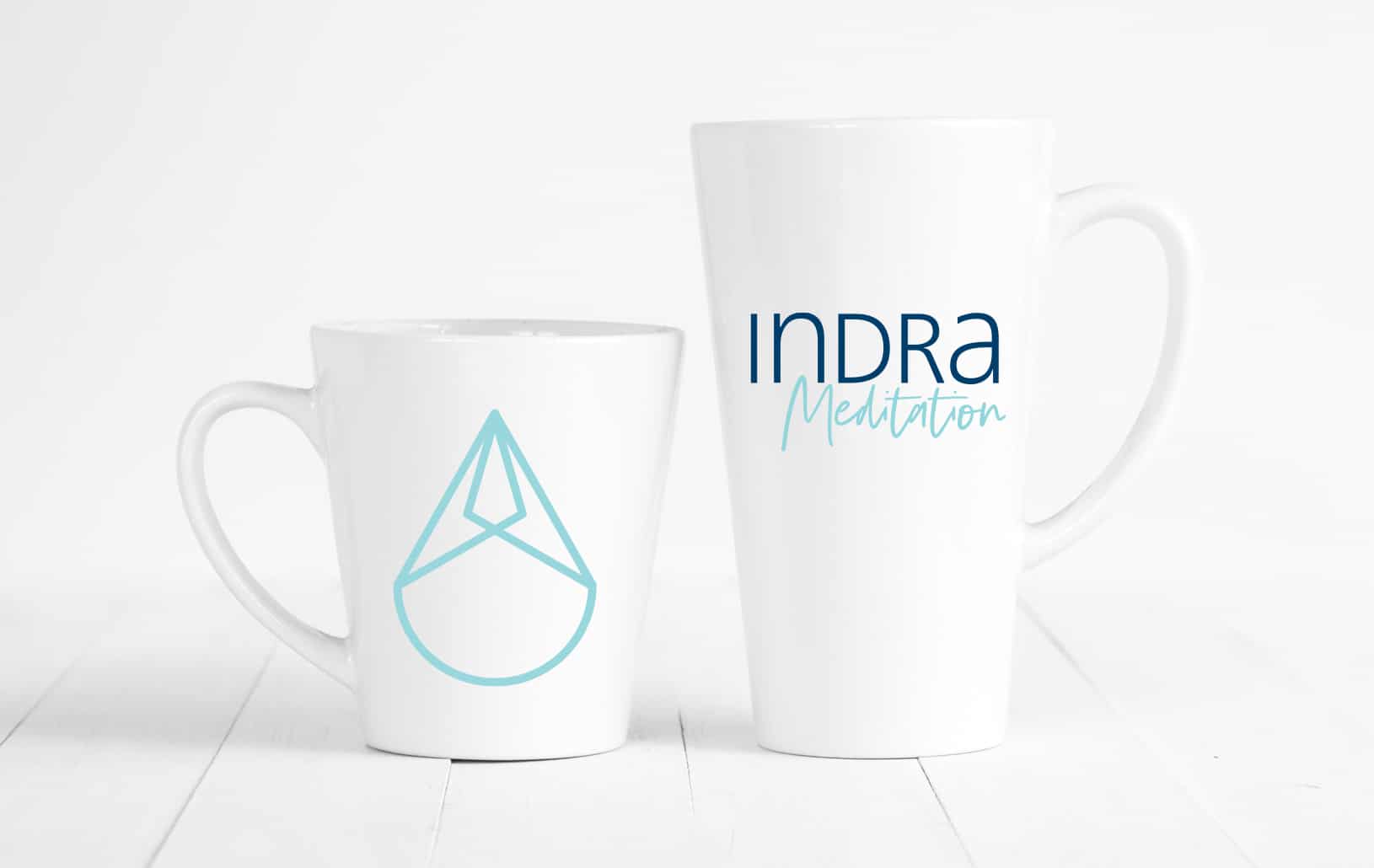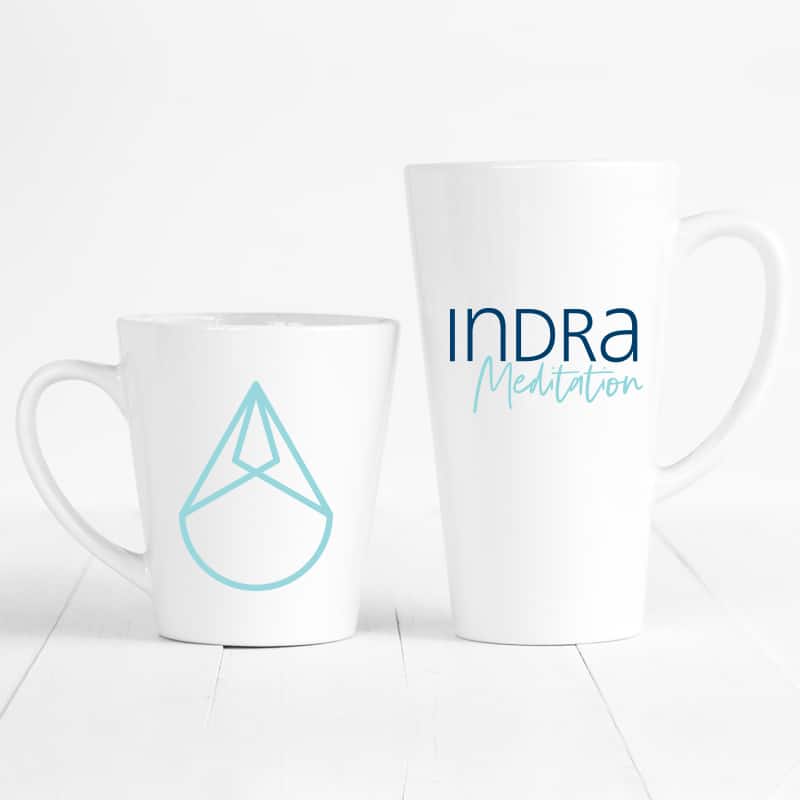 A Logo Evolution for a Hypnosis Brand​
Crème de Mint designed a meaningful new brand logo for yoga instructor Ewa Joseffson, who wanted to expand her business to include hypnosis, which she believed was the key to unleashing her clients from the limiting beliefs that held them back. She created Indra to help people attain the life they believed they deserved through hypnosis, yoga, and meditation.
the project:
NEW BRAND LOGO FOR
A HYPNOSIS BUSINESS
"Indra" is a Sanskrit word that means possessing drops of rain. It's also the name of the ancient warrior Hindu warrior god of rain and sky. Ewa wanted a logo that captured the essence of her new brand, a journey to an improved lifestyle that starts by looking within. 
The logo embodies a water drop, symbolizing both the translation of the Sanskrit word and the Hindu warrior.
We wanted the new brand logo to reflect tranquility, growth, and openness. We were inspired by the origin of the word "Indra" and wanted to incorporate that into the design as well.
Within the water drop, strong lines form an arrow pointing upward, representing the process of elevating your mind and using guiding thoughts to ascend to new heights.
For our first concept, we designed a logo and a logo concept presentation for "Indra Hypnosis." Initially, Ewa wanted Indra to be solely a hypnosis brand, then decided to bring the other lines into the business. So, we adapted the design into a powerful new brand logo that communicated all three aspects of the business—hypnosis, yoga, and meditation.
The combination of dark blue and light blue evokes calmness and peace. Further, the monochromatic effect brings a sense of softness and trustworthiness to the strong lines in the icon. For the typeface, we selected mixed case Frutiger CE 45 Light for "Indra," thus creating an intriguing visual element, with Frutiger 57 Condensed for "Hypnosis | Yoga | Meditation," to balance the look and provide a sense of stability. We also designed three standalone logos that Ewa could use to promote the individual aspects of her brand.
For these logos, we added Silver South Script Alt as a secondary typeface in "hypnosis," "yoga," and "meditation." The delicate, friendly, handwritten script font added a personal touch.
Crème de Mint's elegant designs were inviting and encouraged trust and connection. They also symbolized the origins of the name and reflected the client's vision for the brand.