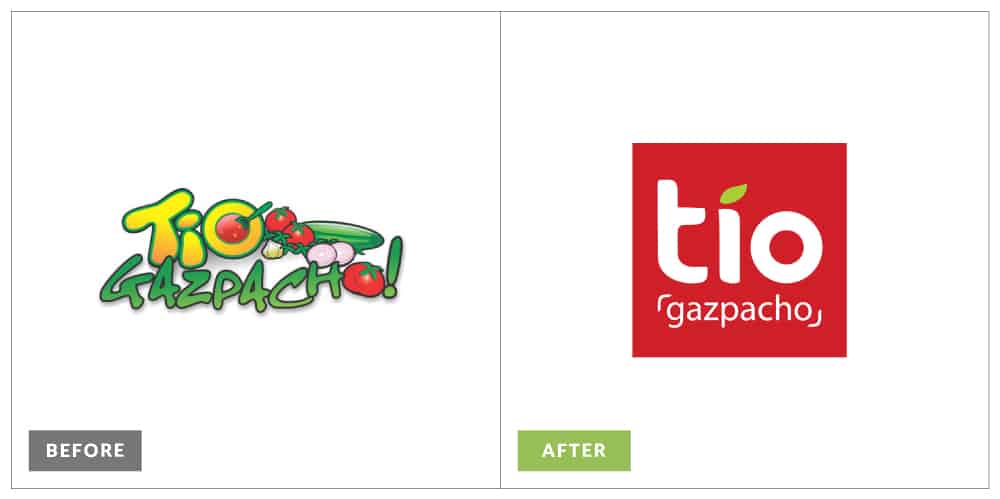 Thinking about rebranding your logo? The decision to rebrand isn't always an easy one. Maybe you sank time and money into creating elements of your brand early on in your business only to find they don't resonate with your target customers.
Or perhaps your business has changed or evolved and you need updated brand elements to reflect the change.
Whatever the reason, rebranding part or all of your business assets is sometimes necessary. Several of our clients have faced the same issues and come to us for rebranded or refreshed logos.
Read on to learn what makes a good logo rebrand and to see some of our successful projects!
Successfully Rebranding Your Logo Starts with Your Audience
When you're rebranding your logo, it's important to remember that branding is a cohesive process.
In order to create a consistent brand, you'll need to have a clear picture of who you serve, what problems you solve for them, and what emotions you want them to associate with your brand.
Whether you're designing your own logo or collaborating with an agency, you'll want to spend some time thinking about your:
Mission
Audience
Values
Goals
Unique selling proposition
Once you have an idea of each of those, your logo rebrand will be much more successful!
Powerful Logo Rebrands for Our Clients
Many clients come to us needing rebranded logos. Here are some of our successful rebrands that show what revamping your logo can do for your brand:
Rapid Fire: A Modern Logo Rebrand
When Rapid Fire came to us for a rebrand, their logo was very plain. The horizontal logo with the fire symbol didn't feel strong or powerful. Consequently, it was easy to forget.
We wanted the logo to resonate with the target audience—health enthusiasts who appreciated strength, science, and a modern look.
We took the fire icon and made that the center of the logo, building everything else around it. The curved name of the brand offered new visual appeal, while the tagline "Mind. Body. Soul," added an extra element that made the logo more memorable.
In essence, the new logo was clean, modern, and strong. Most importantly, it was memorable and resonated with the brand's customer base.
Juicera: Cleaning Up a Cluttered Logo
As an emerging juice startup, Juicera needed to stand out in a crowded industry. But their original logo was cluttered and unclear.
We wanted to rebrand the logo in a way that felt fresh and modern, to attract a health-focused audience.
The new logo captured the sleek, modern feel we wanted for the brand. It was simple but memorable.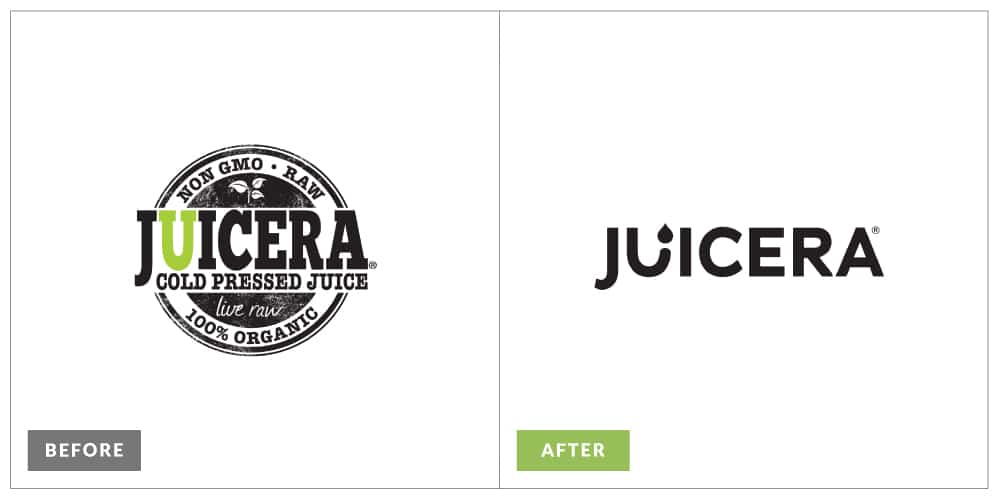 Simply Sharon's: Elevating a Cookie Brand's Logo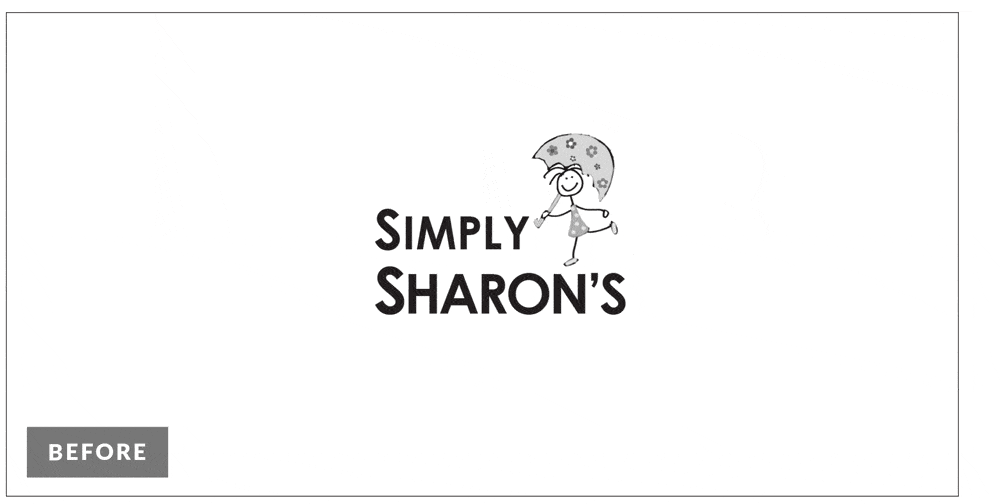 Simply Sharon's, a gluten-free cookie brand, had a logo that seemed juvenile and unexciting. The umbrella tied into the brand's story, so it was important to the founder. But we wanted to find a way to keep that element while elevating the logo and bringing lift to it.
The new typography gave the rebranded logo a touch of elegance and warmth. The umbrella icon became more sophisticated and functional. After the rebrand, the logo felt more professional.
Tio Gazpacho: A Sophisticated Logo Rebrand
Tio Gazpacho, an on-the-go drinkable vegetable soup inspired by authentic Spanish cuisine, had an original logo that felt disjointed. The owner wanted the brand to be sold in specialty stores like Whole Foods, and the logo did not match the target clientele.
The new logo was bold, modern, and eye-catching. It felt more upscale, able to resonate with the target customer base.
After the rebrand, the product was sold in Whole Foods, and even acquired by General Mills. The acquisition brought national attention to the brand, which was featured in Forbes and Food Business News.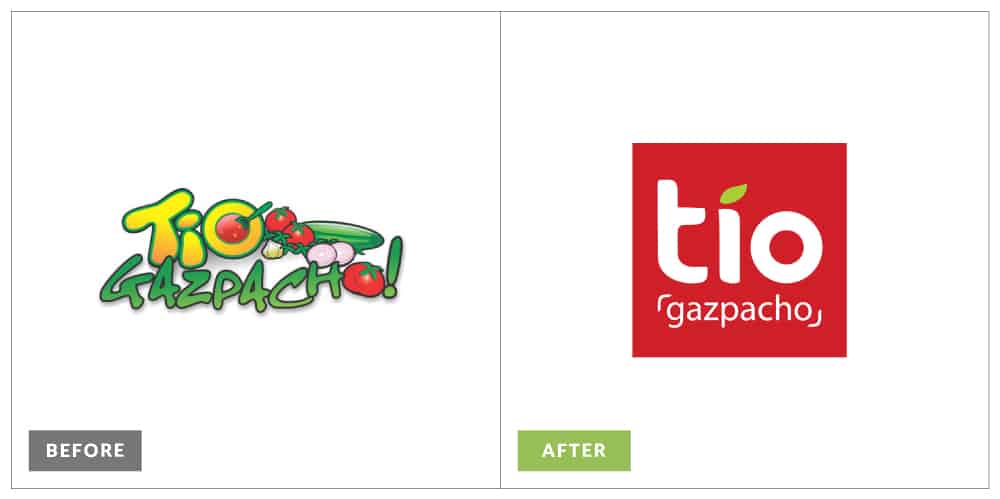 Dr. Carol, DVM: Establishing a Warm and Trusted Supplement Brand
Dr. Carol DVM Dog & Cat Formula is a line of supplements created for pets by an integrative veterinarian.
Originally, the brand was sold in the founder's veterinary office. Dr. Carol wanted to expand to online sales, but her logo needed an update. The original logo felt too cluttered and casual. She needed a logo that maintained the warmth and personality while feeling more clean and professional.
The founder also wanted a logo specifically for her PAAWS sub-brand—a line of supplements to promote youthful energy for pets.
The new logo is sleeker and more sophisticated, establishing the brand as a trusted authority for pet wellness. The brand color palette is black, blue, and white, representing professionalism, knowledge, and reliability.
A paw print icon brings an element of warmth and appeals to pet-lovers.
Zig Travel: A Sleek Logo for an Elite Travel Brand
Zig Travel is an elite luxury travel brand committed to cultivating rich experiences for their clients.
The brand's original logo felt feminine and lacked sophistication. It also didn't contain memorable elements that would make it stand out. They needed an elevated logo that spoke to a more elite clientele.
The updated logo is bold and commanding. It draws the eye and represents the luxury aspect of the brand.
The rebrand produced a more memorable and captivating logo.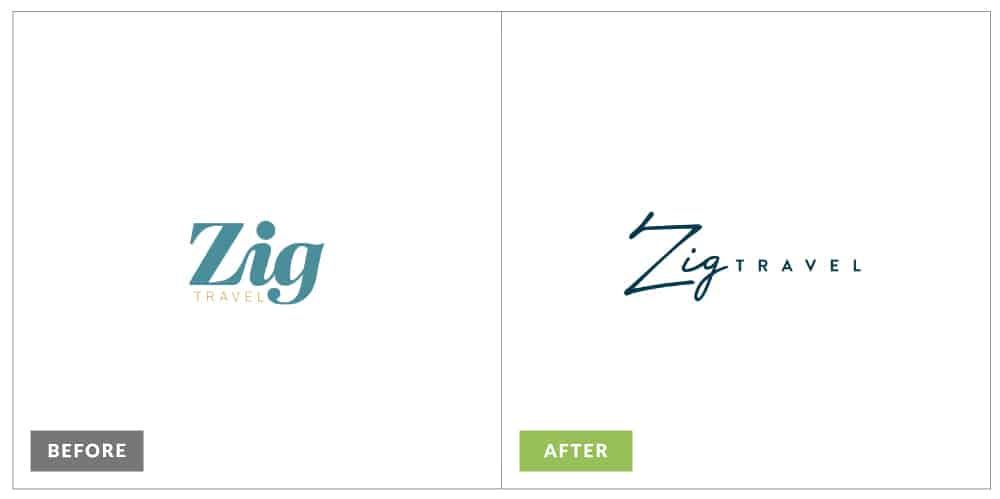 Tips for Working With an Agency on Rebranding Your Logo
Many businesses start with logos they either designed themselves or hired an inexperienced designer to do in order to save money. Later down the line, they realize that the logo doesn't express what they want. They then turn to an agency.
If you're ready to work with an agency on rebranding your logo, keep in mind that communication is key! In order to make the project with an agency go more smoothly, make sure you speak openly, ask questions, and express your non-negotiables.
If there's an icon that matters to you, explain what it is and why. If your brand has a unique story, also communicate that.
An experienced agency will weave together the elements that are important to you and your vision with their own expertise and market research, producing an updated logo that speaks to you, your business, and your audience!
Rebranding Your Logo? Let Us Help!
Are you ready for a rebrand? Do you have more specific questions? We're here to help! Contact us to get started today!