Metropolitan Designs for a Modern Fragrance
Avon Urban Edge is a spicy, fresh, masculine fragrance designed for the urban professional. This leather fragrance for men highlights violet, sage, and grass top notes. It has jasmine, patchouli, and nutmeg middle notes with suede, amber, and orris root base notes. As part of the Avon design team, I managed the bottle and contemporary packaging design for the men's fragrance. In this instance, our goal was to create a captivating, metropolitan image.
Lauren Casgren-Tindall & Avon Design Team
Lauren Casgren-Tindall & Avon Design Team
THE PROJECT:
Urban Contemporary Packaging
for a Men's Fragrance
To begin with, the fragrance was designed for working professionals, men who wanted to impress at work and aim for corporate success. To achieve that end, we wanted the logo to be edgy, sleek, and magnetic. We used a bold, clean font to create a sophisticated, trendy feeling. Then for the brand colors, we chose black and red, symbolizing power, strength, and masculinity. 
Product and
Contemporary
Packaging Design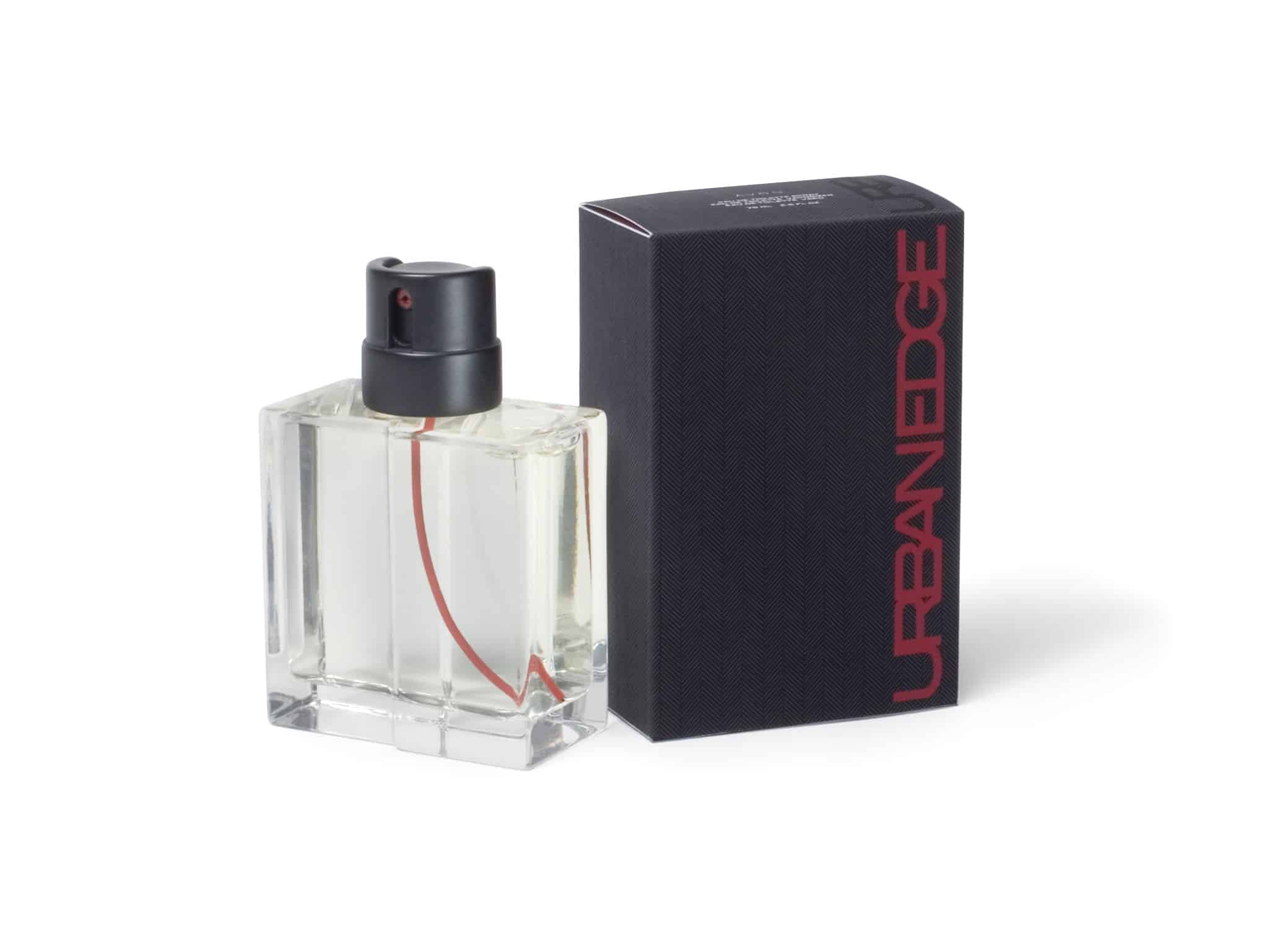 The subtle herringbone pattern on the box pulls the eye while establishing an executive element. At the same time, the bottle is designed without a cap, lending it a unique and modern edge. Finally, the clear bottle and black lid allow the red dipstick and nozzle to pop and draw focus. 
The contemporary packaging and product designs from our team paved the way for the successful launch of the men's fragrance. As a result, it remained one of Avon's successful brands for several years. 
Great aesthetic, highly creative packaging – always delivers and is a pleasure to work with.
— Patricia Demnisky-Green, Director of Global Package Design, Avon Products