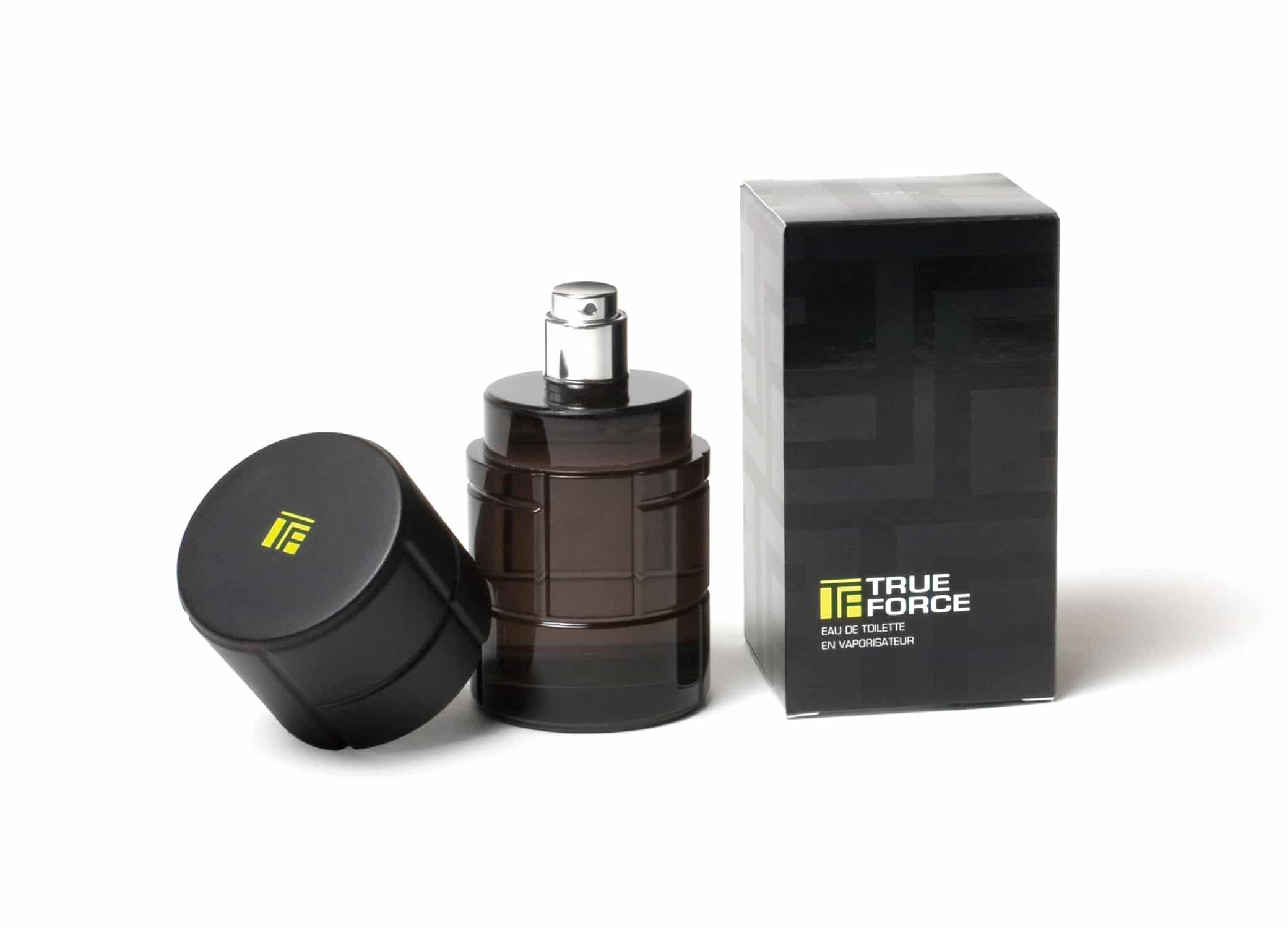 Project Info
Brand: Urban Edge Fragrance
Client: Avon
Industry: Beauty & Cosmetics
Designed by: Lauren Casgren-Tindall and Avon design team
Location: New York City, New York
Creative Deliverables
Brand identity
Package design
Fragrance bottle design
Print ready artwork mechanicals
The Challenge: Cologne Packaging Design for a Rugged Fragrance
Avon's True Force fragrance was created for adventurous men who feel connected to the rugged side of life. It contains an invigorating infusion of fresh sage, lavender, raw suede, and warm oakwood. True Force needed a bottle and packaging that resonated with their target audience, something that would appeal to the rustic free spirits who prefer roughing it outdoors to luxury pampering. As part of the Avon design team, I designed and managed the brand identity, packaging, and bottle design for the cologne.
The Project
Brand Identity and Logo
My goal was to match Avon's sophisticated feel while establishing the True Force line as masculine and strong. Bold typography conveyed the brawny message, coupled with a color palette of black and electric green that represented power and energy. The bright TF icon then brings zeal and vigor to the logo.
Package and Product Design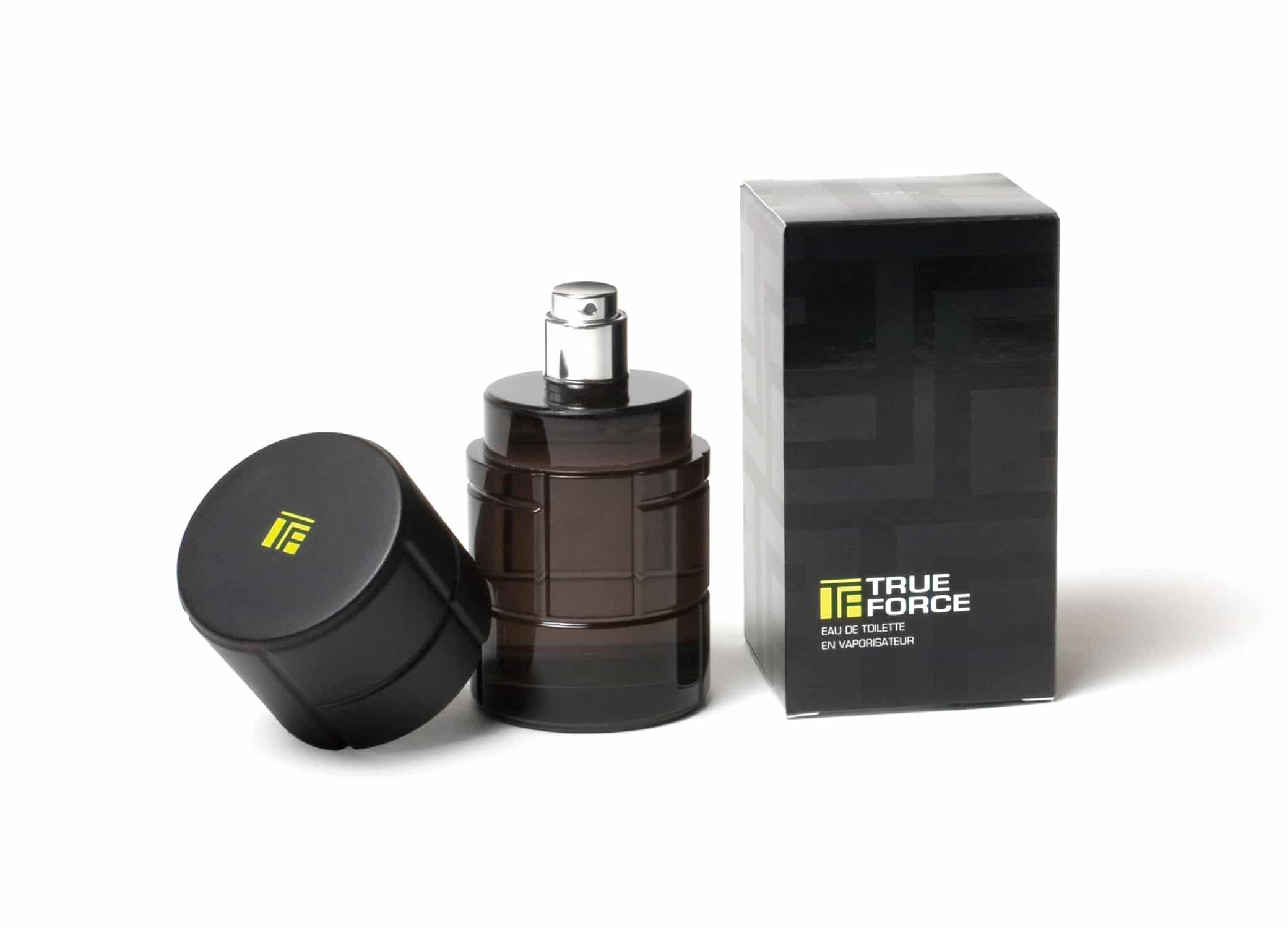 In addition, I wanted the bottle itself to feel modular and robust—something that felt at home in strong hands. It needed to be durable while conveying a feeling of power, not frailty. The target customer would want something he could grip easily and toss into a travel bag. He would also prefer something that didn't feel smooth or feminine. Our design was simple but substantial, with a unique texture.
Finally, for the box we channeled the same modular feeling by adding the pattern of the T and the F for a subtle, sleek background.
The Results
As a result of our work, the package, logo, and bottle design for the masculine fragrance worked together to establish the True Force identity—a fragrance for the outdoorsy, bold man.