A Fragrance Based on Life's Little Pleasures
Avon's Simple Elements fragrance was created to capture the tiny moments around us into the perfect scent. As part of the Avon design team, I managed the design and branding, including the perfume cosmetic packaging for the line. There's beauty in simplicity, and pleasure in the little things. Our goal was to reflect that effortless enjoyment of life's small pleasures. 
THE PROJECT:
PERFUME COSMETIC PACKAGING
AND PRODUCT DESIGN FOR AVON
To begin with, we designed the bottles to be transparent, and just barely tinted. This provided a hint of the fragrance's inspiration while still maintaining a clean and pure feeling. Then we selected a thin, pure, and unassuming typeface. Finally, the boxes are straightforward and minimalistic, without noise or complication. Each bottle and box combination of the perfume cosmetic packaging draws from the name, the scent, and the atmosphere it creates.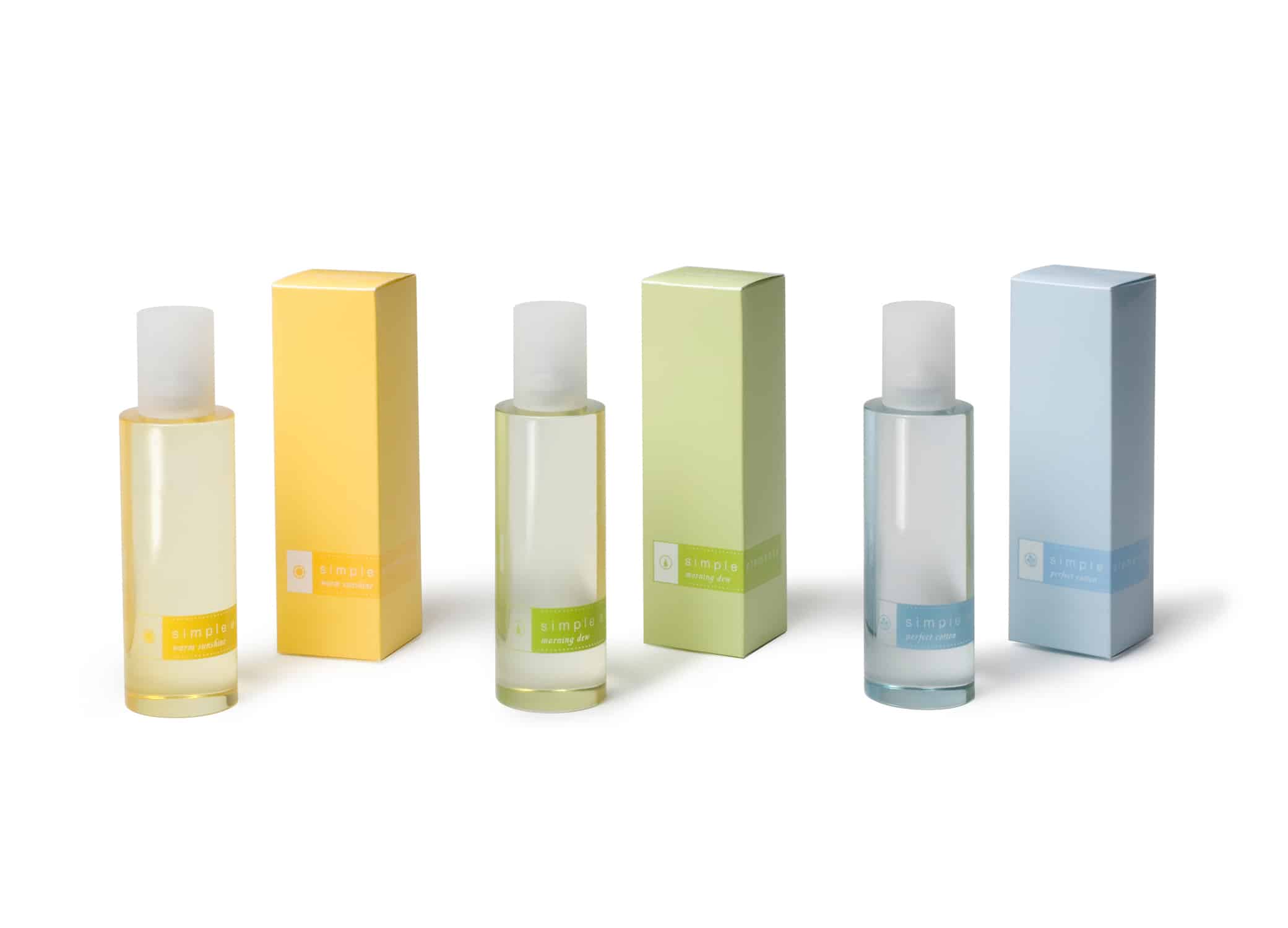 Simple Elements for Her contained three fragrances inspired by finding happiness in nature:
A soft floral scent entwined with the essence of dried cotton, with rose and soft woods.
A sunny floral harmony infused with fresh mandarin, lily of the valley and amber.
The scent of sparkling dew drops in the morning.
Firstly, we chose baby blue for Perfect Cotton, a gentle and calm tone to capture the airy softness of cotton. Then for Warm Sunshine, we selected a golden yellow that was radiant and serene, like bathing in sunlight. Finally, for Meadow Dew we chose a light green to evoke nature and tranquility.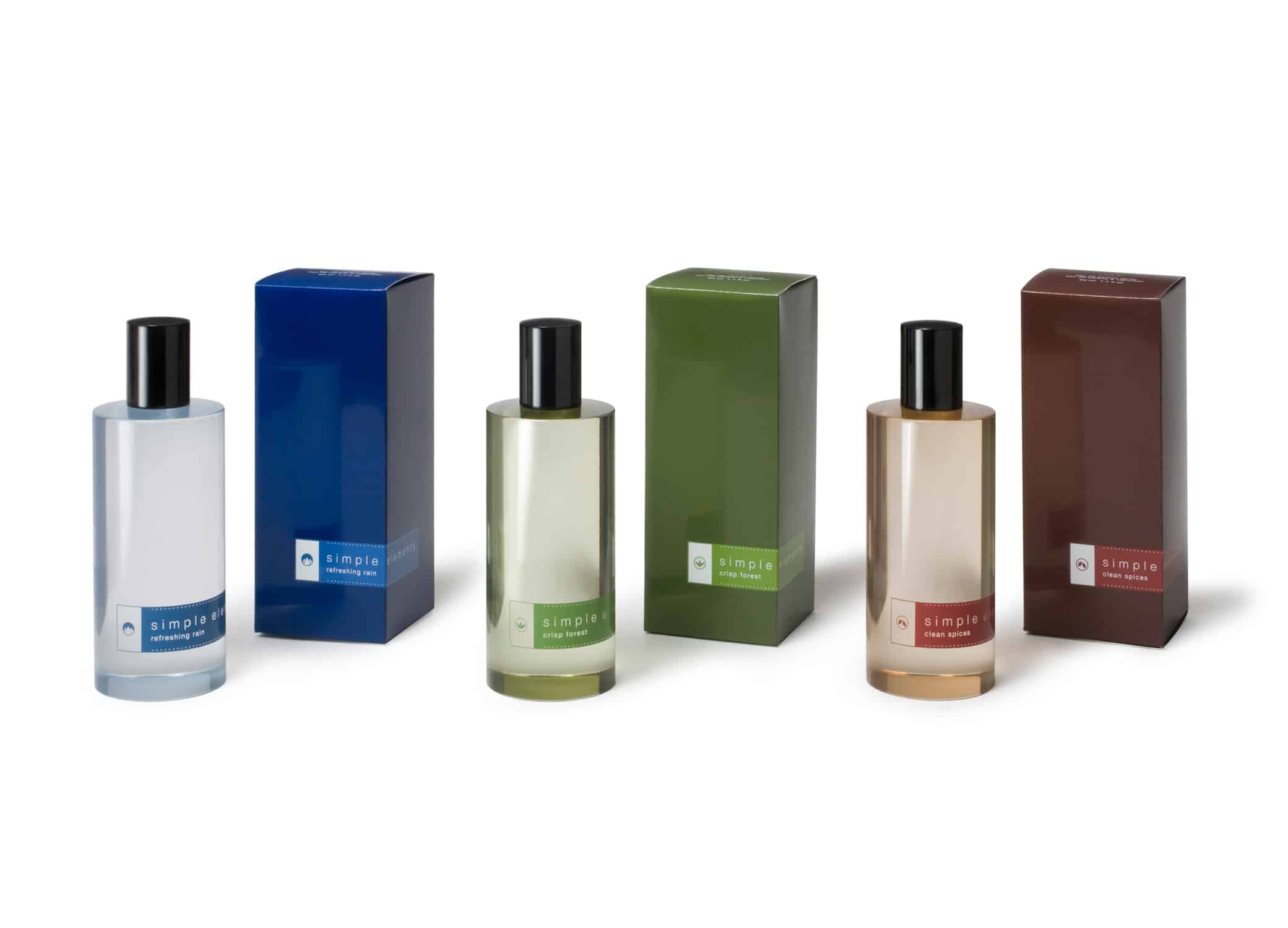 Simple Elements for Him was composed of three scents inspired by the earth:
A spicy, herbal scent entwining cardamom, ginger, patchouli, musk, and cedar.
A fresh, aquatic, airy scent.
A fresh-woody, outdoorsy fragrance.
The deep blue for Refreshing Rain brings feelings of serenity from light spring showers. The olive green for Crisp Forest reflects nature and peace. The rich brown of Clean Spices creates an image of strength from the earth. 
As a result, our team's perfume cosmetic packaging and product designs encapsulated the unadorned beauty around us, the moments in life that offer peace and happiness. They established the sense of simplicity while still offering visual appeal and interest. 
Great aesthetic, highly creative packaging – always delivers and is a pleasure to work with.
— Patricia Demnisky-Green, Director of Global Package Design, Avon Products