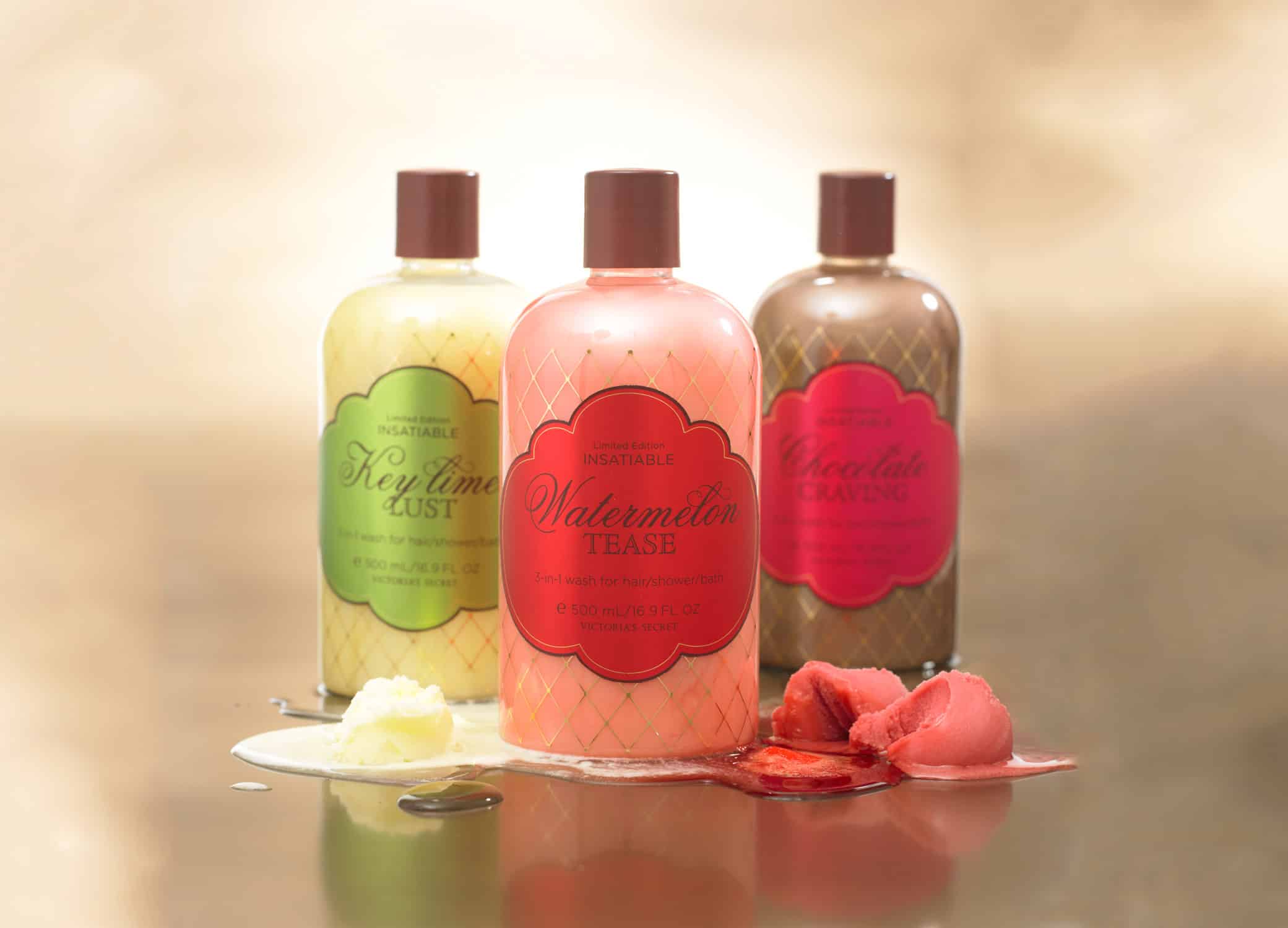 Project Info
Brand: Insatiable
Client: Victoria's Secret
Industry: Beauty & Cosmetics
Designed by: Lauren Casgren-Tindall and Victoria's Secret design team
Location: New York City, New York
Creative Deliverables
Brand Identity
Package Design
The Challenge: Branding and Packaging for a Body Spray, Wash and Cream
Victoria's Secret Insatiable is a tantalizing, decadent confectionery fragrance. It pampers and scents skin with irresistible sweetness, satisfying the senses and creating a deliciously sexy atmosphere. Key Lime Lust, Watermelon Tease, and Chocolate Craving—three enticing, ravishing scents that can't be denied. As part of the design team at Victoria's Secret, I managed the designs for the launch of the new fragrance line, including the branding and the packaging for body spray, wash, and cream. I wanted the brand to look and feel irresistible, like savoring a box of tantalizing chocolates.
The Project
Brand Identity and Logo
Firstly, we wanted the imagery of the brand to evoke impulse and yearning. To achieve this, we used e script typeface mixed with an open face font, reminiscent of Parisian allure.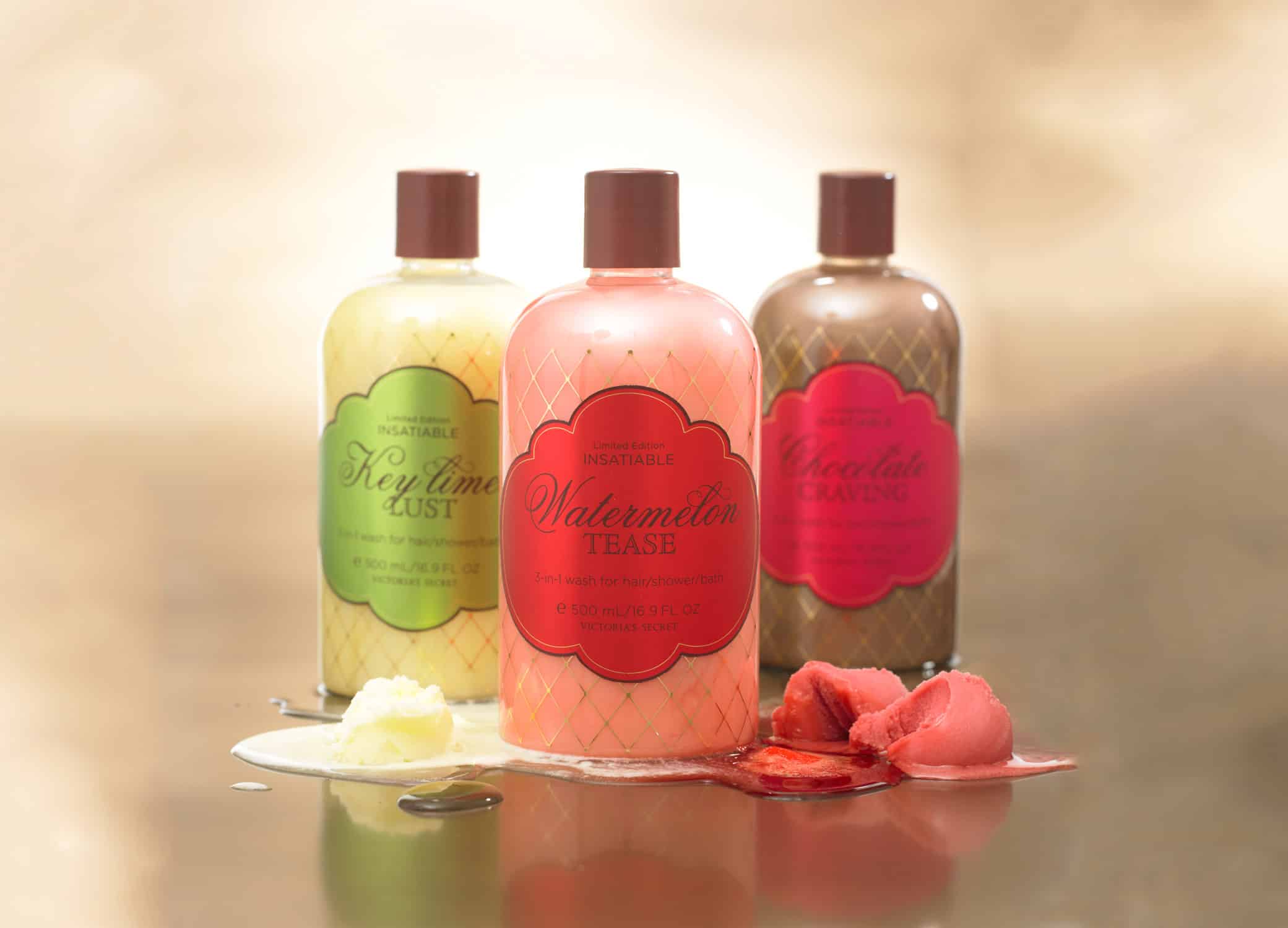 Product and Package Design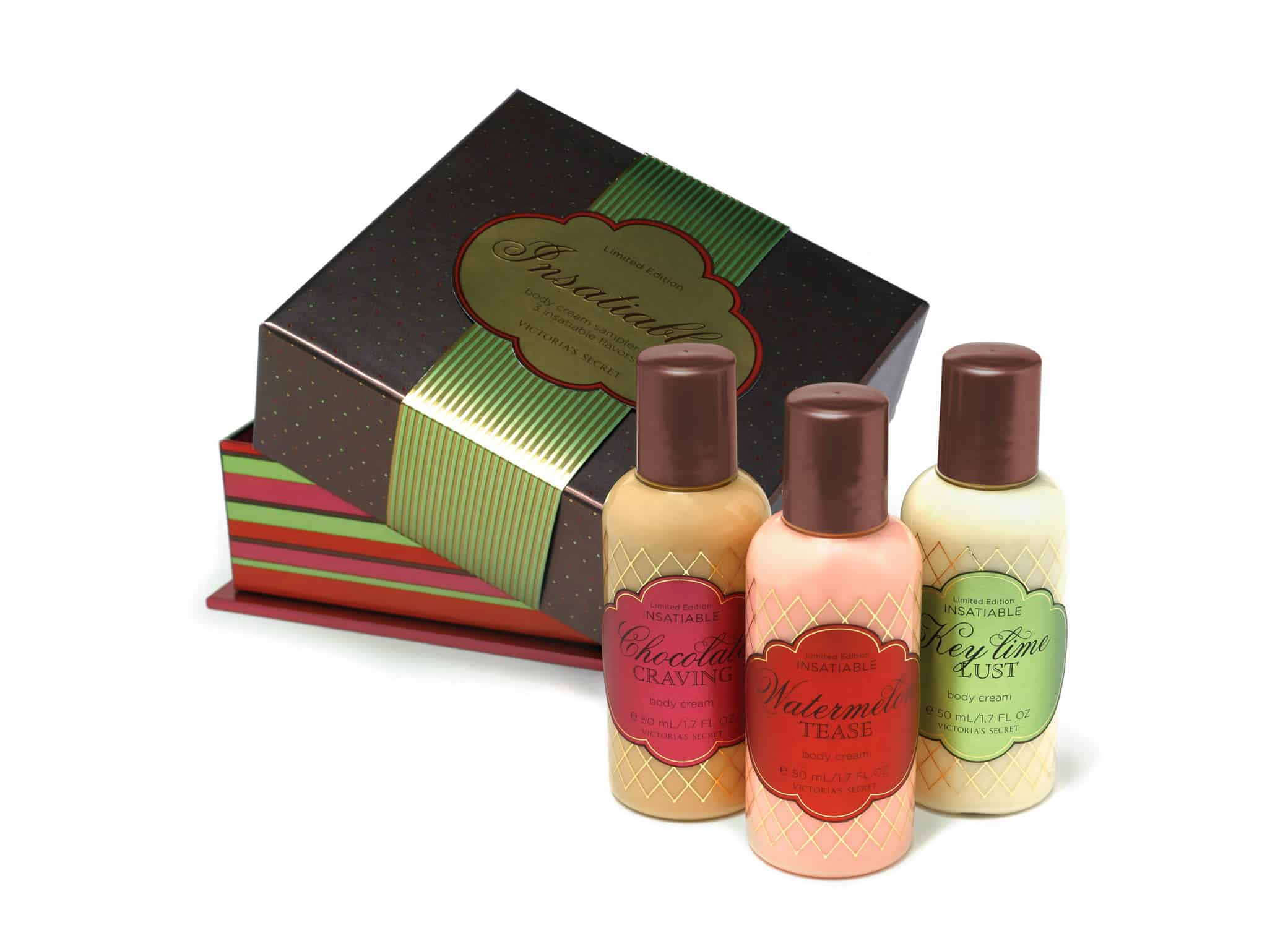 The retro shaped metallic background on the label is inspired by upscale chocolate and candy labels and delectable delicacies, rich and appetizing. We also wanted to create that same feel in the packaging.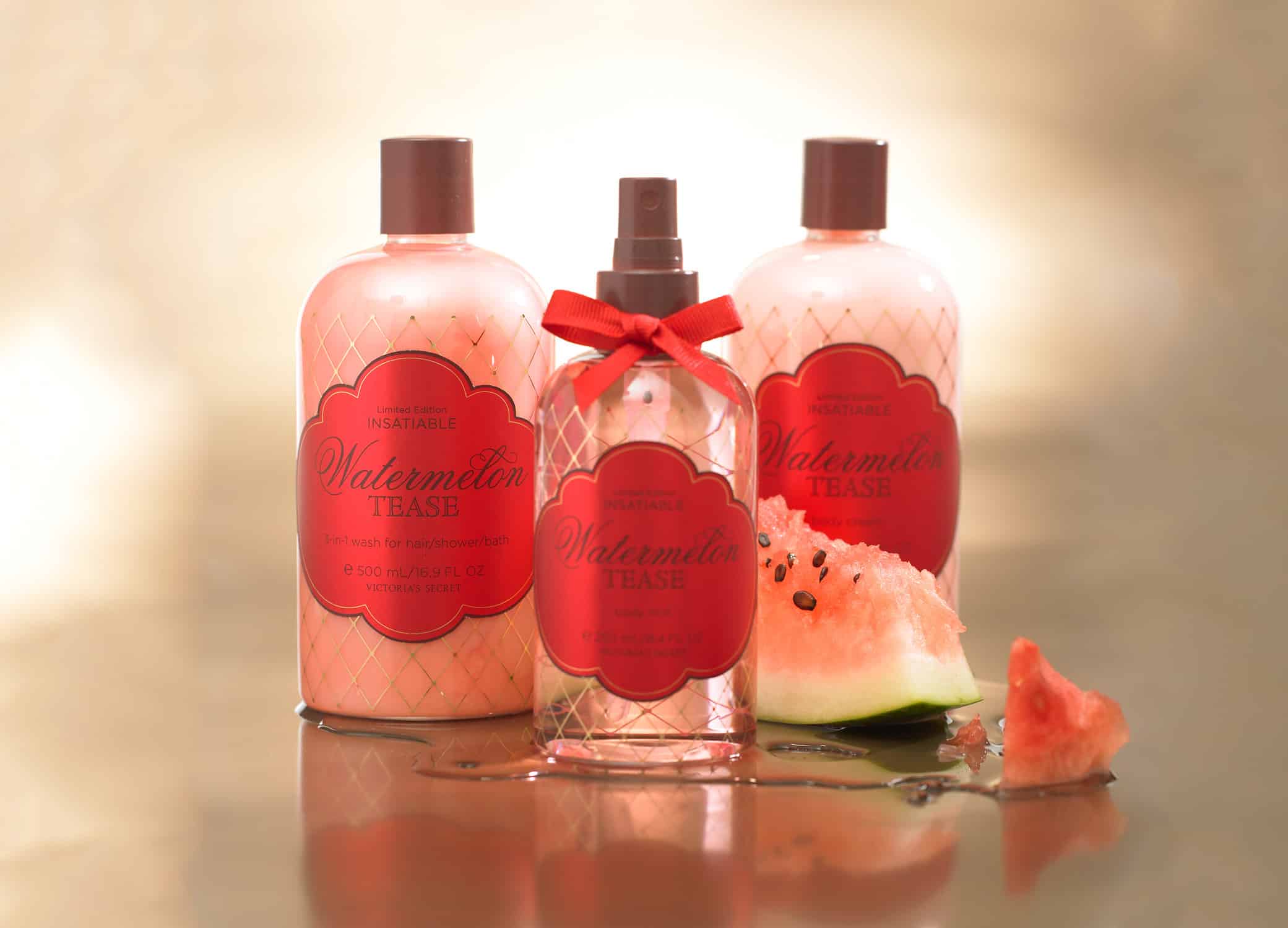 To the packaging concept we added a fishnet stocking-inspired pattern to the bottle, which created an element of sexiness and sensuality. As a result, the label design exudes deliciousness, lust, and indulgence. Then, the box is designed to look like a box of high-end European chocolate—chic, elegant, and appetizing.
The Results
As a result of Lauren's and the design team's work, the Insatiable fragrance line branding and packaging aligned with Victoria's Secret's alluring image and created a brand essence of irresistibility, delicacy, and desire. The designs set the stage for a successful launch of the new line.