Project Info
Brand/Client: Petits Miracles
Industry: Food & Beverage
Designed by: Crème de Mint
Location: New York City, New York
Creative Deliverables
Logo design
Package design
The Challenge: Bakery Packaging Design for Petits Miracles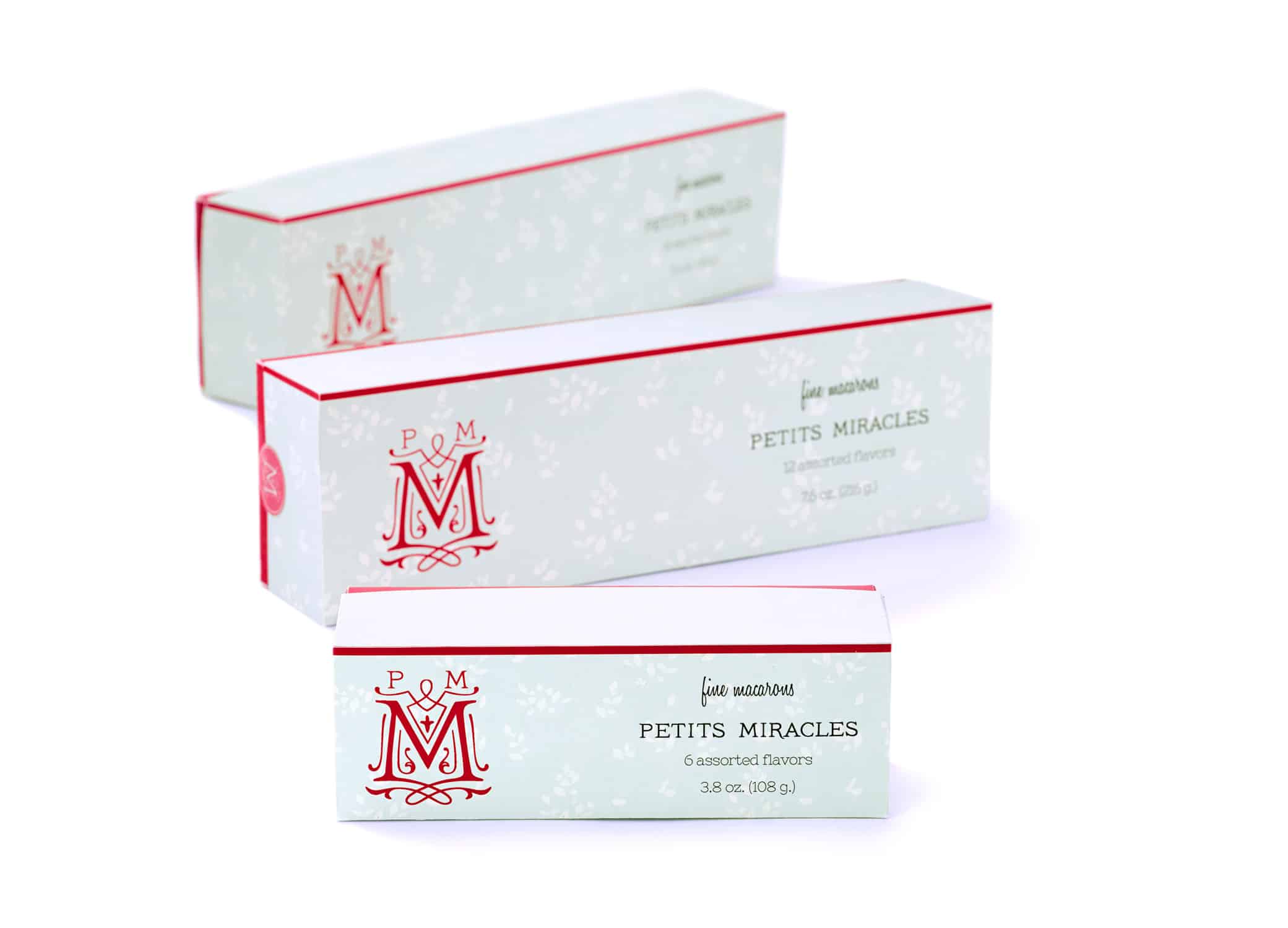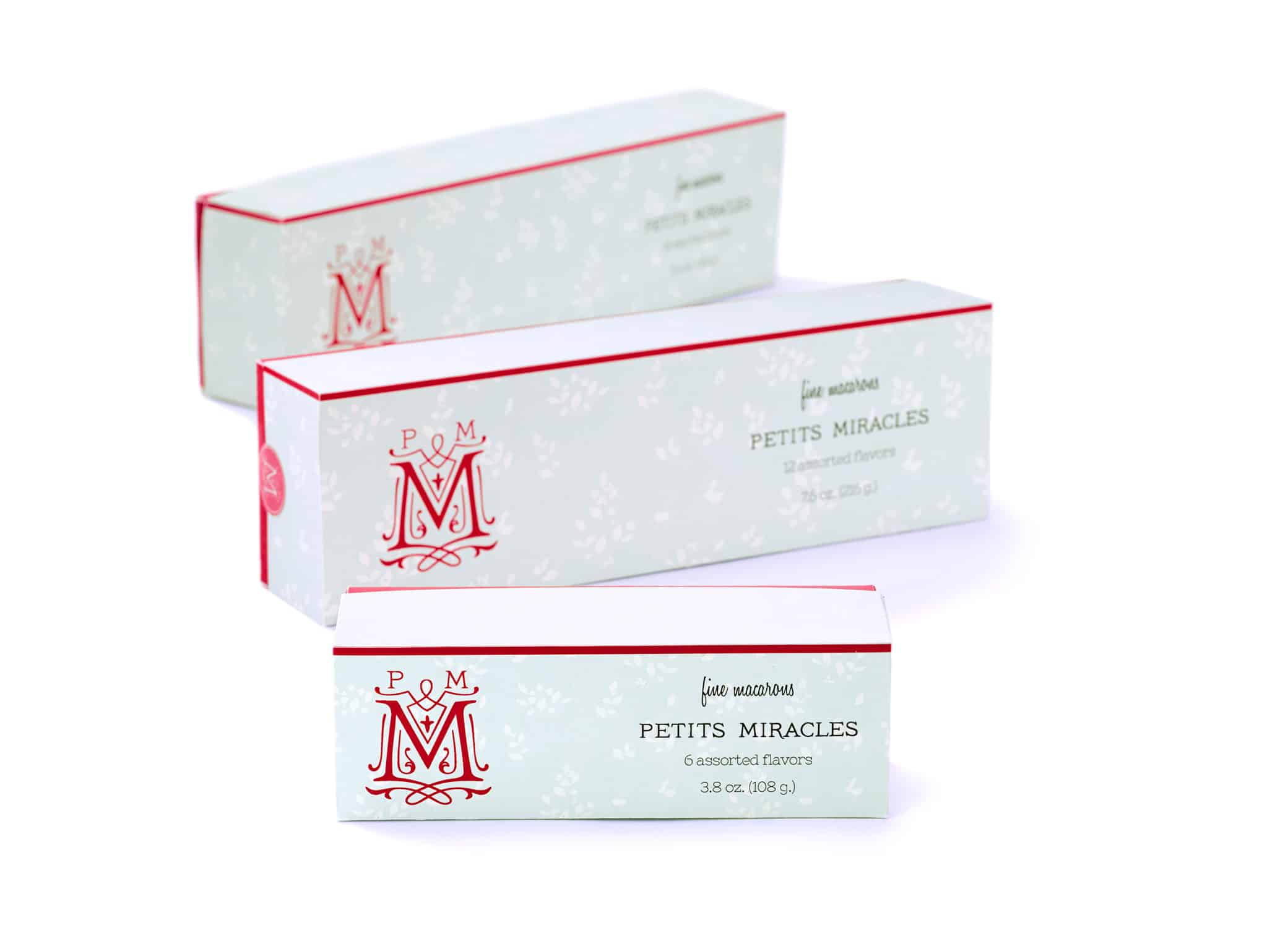 Petits Miracles was a dessert startup specializing in French delicacies such as macarons, pâte de fruits, and cookies. They planned to launch online, eventually expanding into brick-and-mortar locations in New York City. The company hired Crème de Mint to produce a logo and packaging design for the bakery brand that captured French elegance and appealed to dessert-lovers as well as Francophiles.
The Project
Brand Identity and Logo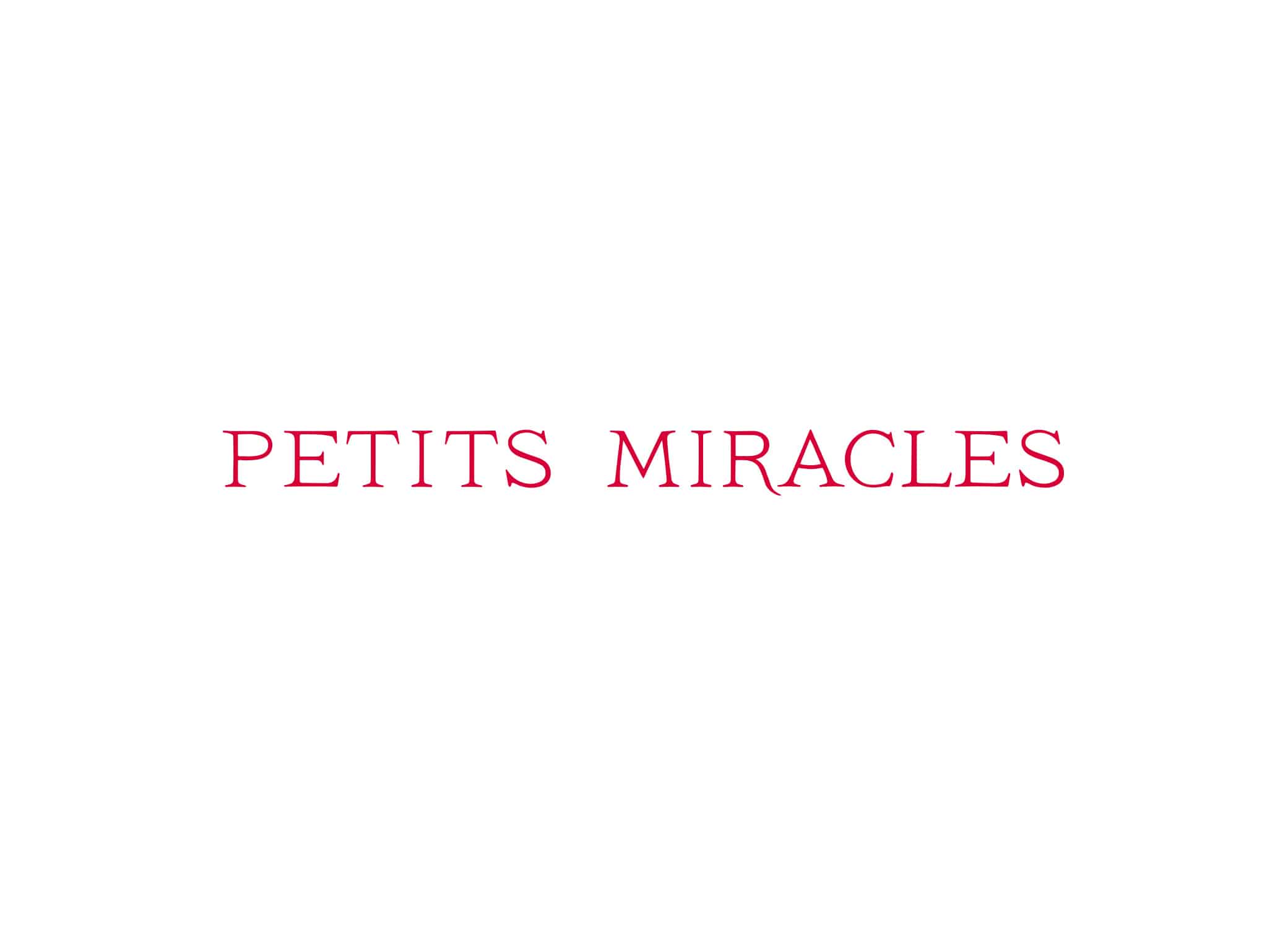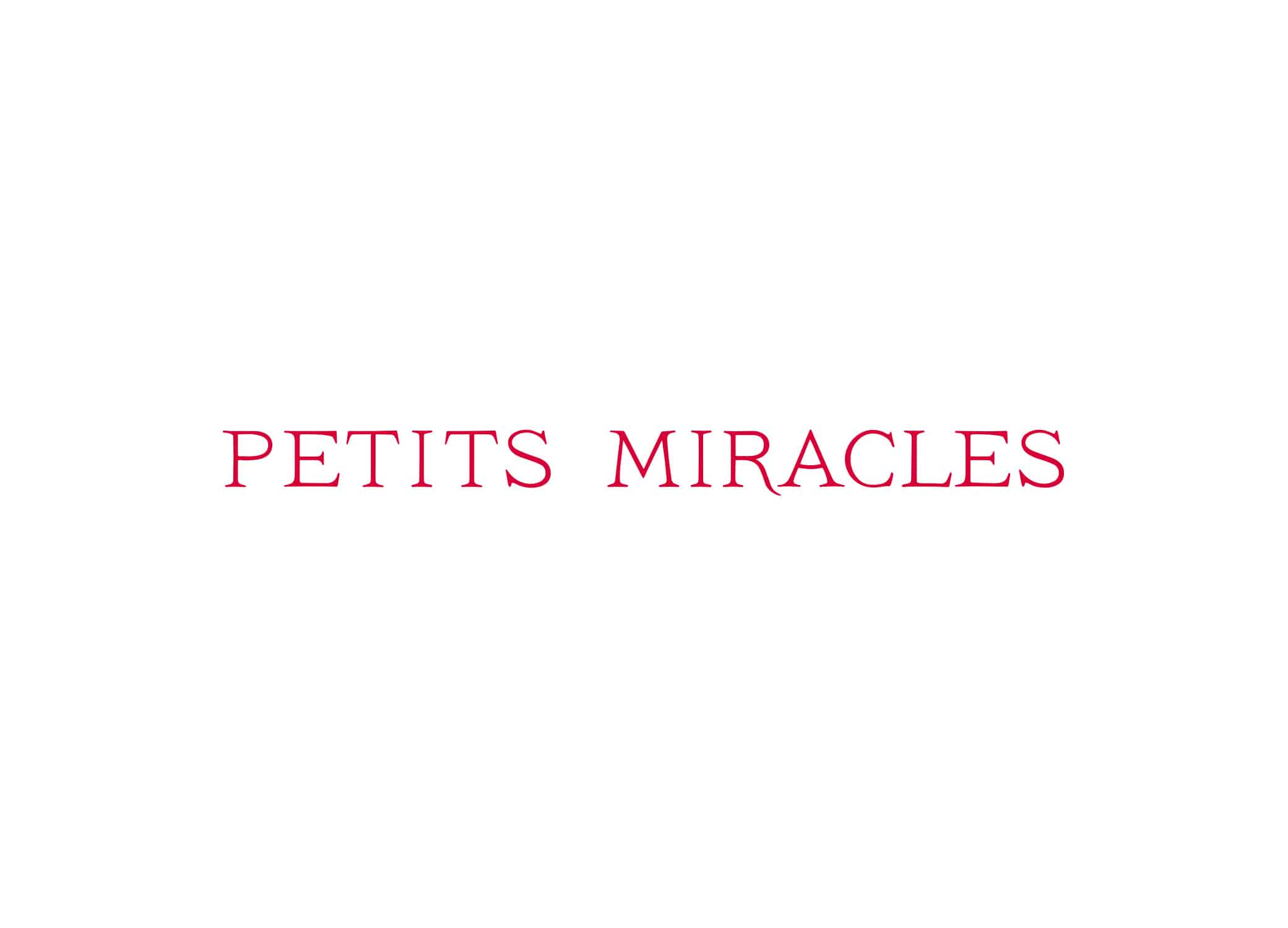 We wanted to capture the spirit of French style—effortless sophistication and simple chic. To reflect that essence, we designed a simple pink logo with Parisian flavor and effortless elegance.
The graceful serif font is reminiscent of shops along the Champs-Élysées. The slight curvature is delicate and tasteful—just like the desserts the brand offers. In addition, we selected a timeless red and white combination for the brand colors, providing a modern edge to the classic look.
Package Design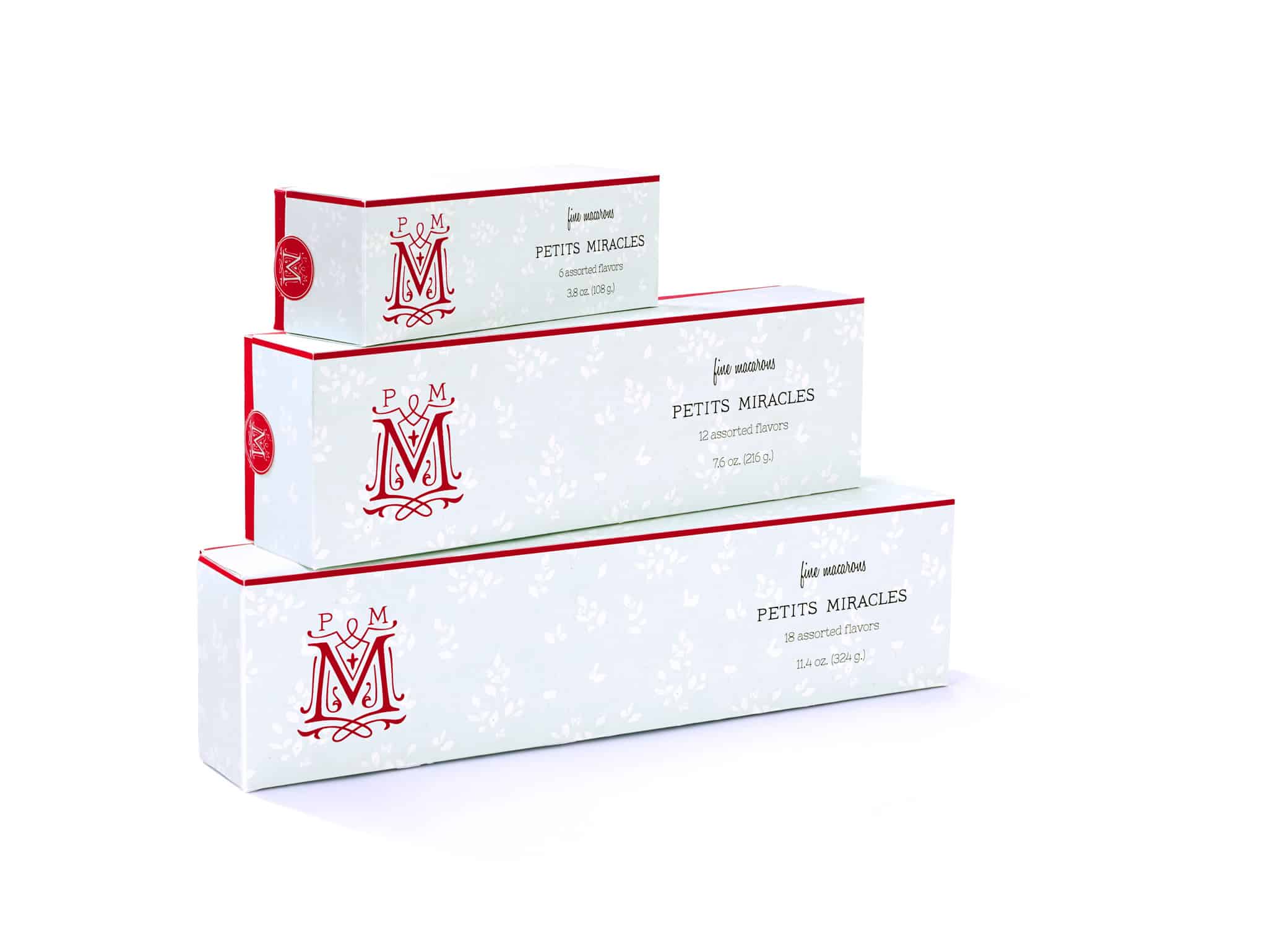 Firstly, the package design is stylish and distinguished. The bright pink bands on the edges pop with inviting energy. The icon is a dignified "M," surrounded by fashionable swirls and curves that further reflect the French atmosphere of the brand. Finally, the dainty powder blue of the box with a white leaf pattern emphasizes a refined and luxurious feel.
The Results
As a result, Crème de Mint's designs provided the brand with a high-end look and helped establish Petits Miracles as a trusted source for French dessert. The elegant packaging looked like something you would buy from a patisserie shop in Paris. Moreover, our designs gave the brand a modern, trendy feel and a sense of refinement.