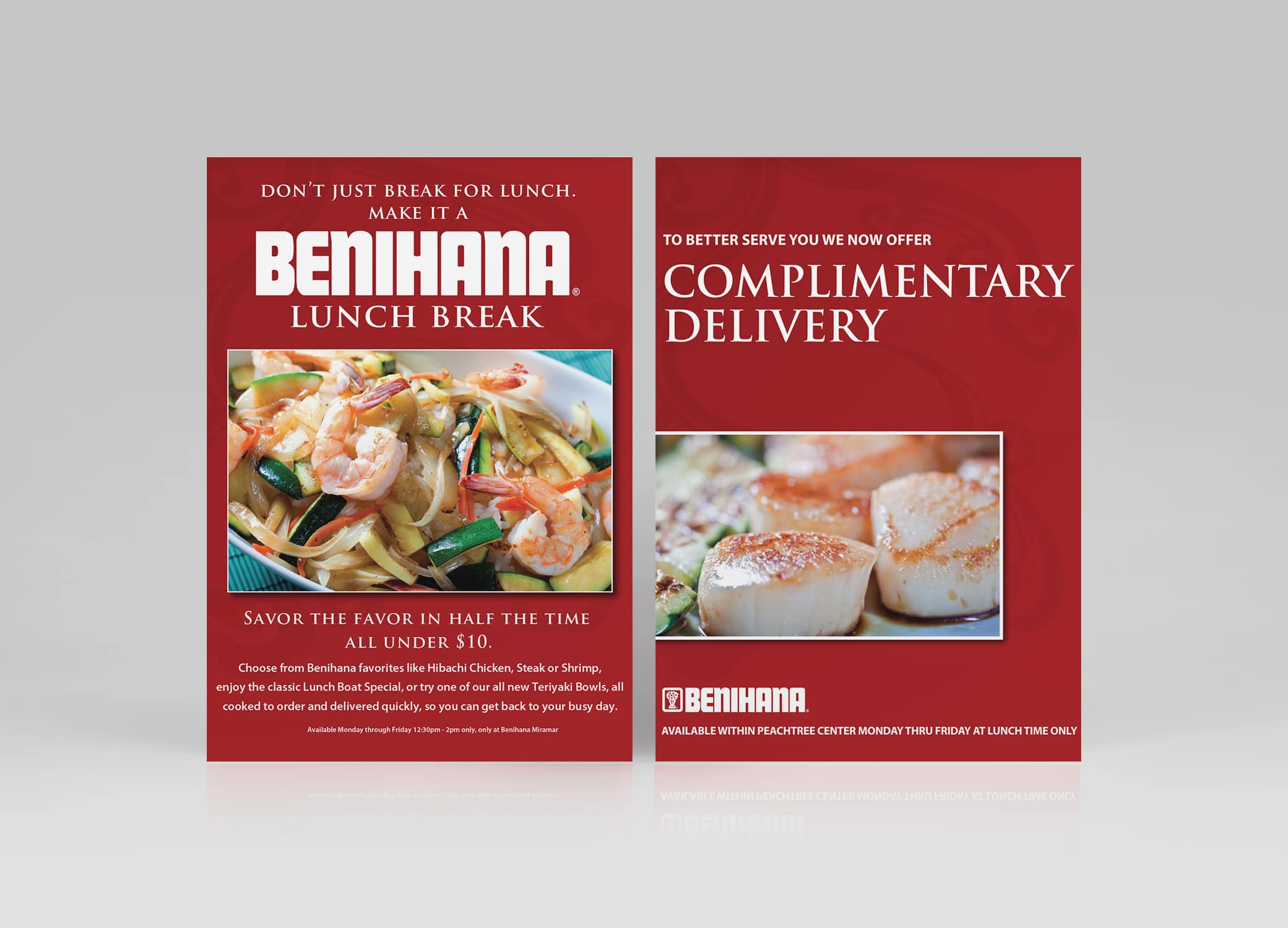 Project Info
Brand/Client: Benihana
Industry: Food & Beverage
Designed by: Crème de Mint
Location: Miami, Florida
Creative Deliverables
Posters
Postcards
Email marketing
Website animated banners
Website promos
Print ready artwork mechanicals
The Challenge: Restaurant Graphic Design for Benihana
Benihana is a sushi and Japanese steakhouse with over 100 franchise locations across the country. The company needed updated marketing materials, including in-store promotional posters, flyers, email marketing, and website promotions. The materials had to be appealing, inviting, appetizing, and true to the brand image. Crème de Mint's restaurant graphic design consisted of promotional materials that aligned with their overall email marketing strategy.
The Project
Printed Promotional Materials
We wanted the print materials to be bold and vibrant, to draw eyes and encourage action. Our goal was to highlight the delectable, high-quality cuisine, leaving customers with a mouthwatering desire to visit the restaurant.
The deep red commands attention, while the subtle swirling pattern in the background creates an elegant, high-end feel. We kept the copy to a minimum to keep the focus on the star of the show—the food photography.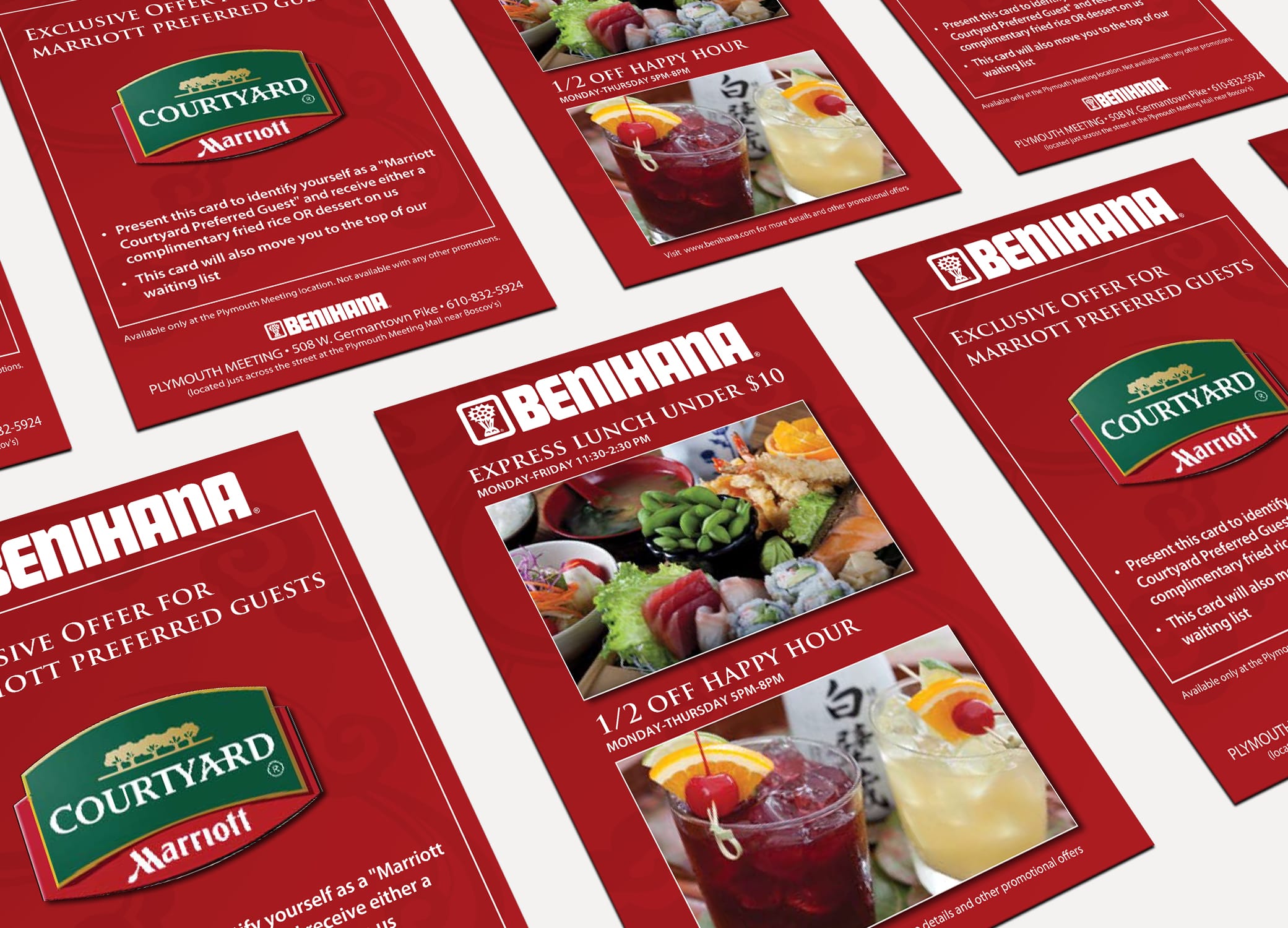 These promotional materials encouraged Marriott Preferred Guests to visit the restaurant and take advantage of the partnership perks. The food and drink photography is visually striking, showing fresh, bold colors and emphasizing the restaurant's quality.
We created these promotional flyers, as well. The Father's Day flyer features family fun and delectable food, promising a great experience as well as a satisfying meal, while the Restaurant Week promotion offers a look at the expert delicacies Benihana offers.
Email Marketing
We designed email marketing campaigns for the restaurant to inspire consumers to stop in for a visit. In this happy hour email, we highlighted the drinks as the main focus but incorporated sushi images to appeal to the reader on multiple levels. In the background, a subtle tree pattern lends a sophisticated feel.
Website Promotions
We designed these website promotions to capture the eye of visitors to the site and capitalize on their interest in the restaurant. They feature succulent food and drink photography and offer the viewer a chance to learn more about the restaurant's special offers.

The Results
As a result, Crème de Mint's marketing materials contributed to a cohesive brand image and helped the restaurant spread the word and attract customers so they could continue to thrive.