Spa Secrets: Travel Bags to Create a Relaxing Getaway
Victoria's Secret Spa Secrets was a line of self-care products that allowed women to create an at-home spa experience—Soothing Shave Cream, Warming Foot Scrub, and Whipped Body Cream. I managed and created the gift bag design for the line. The goals were to align with the existing brand image and colors (light blue and silver), and to create a visual appeal that caught the eye, so that customers wanted to pack this set for their trips and show them off with pride.
Lauren Casgren-Tindall & Victoria's Secret team
Lauren Casgren-Tindall & Victoria's Secret team
The Project:
Travel Gift Bag Design
We wanted to give the customers the sense of taking the spa with them wherever they want—whether they were visiting family for the weekend or embarking on an island adventure.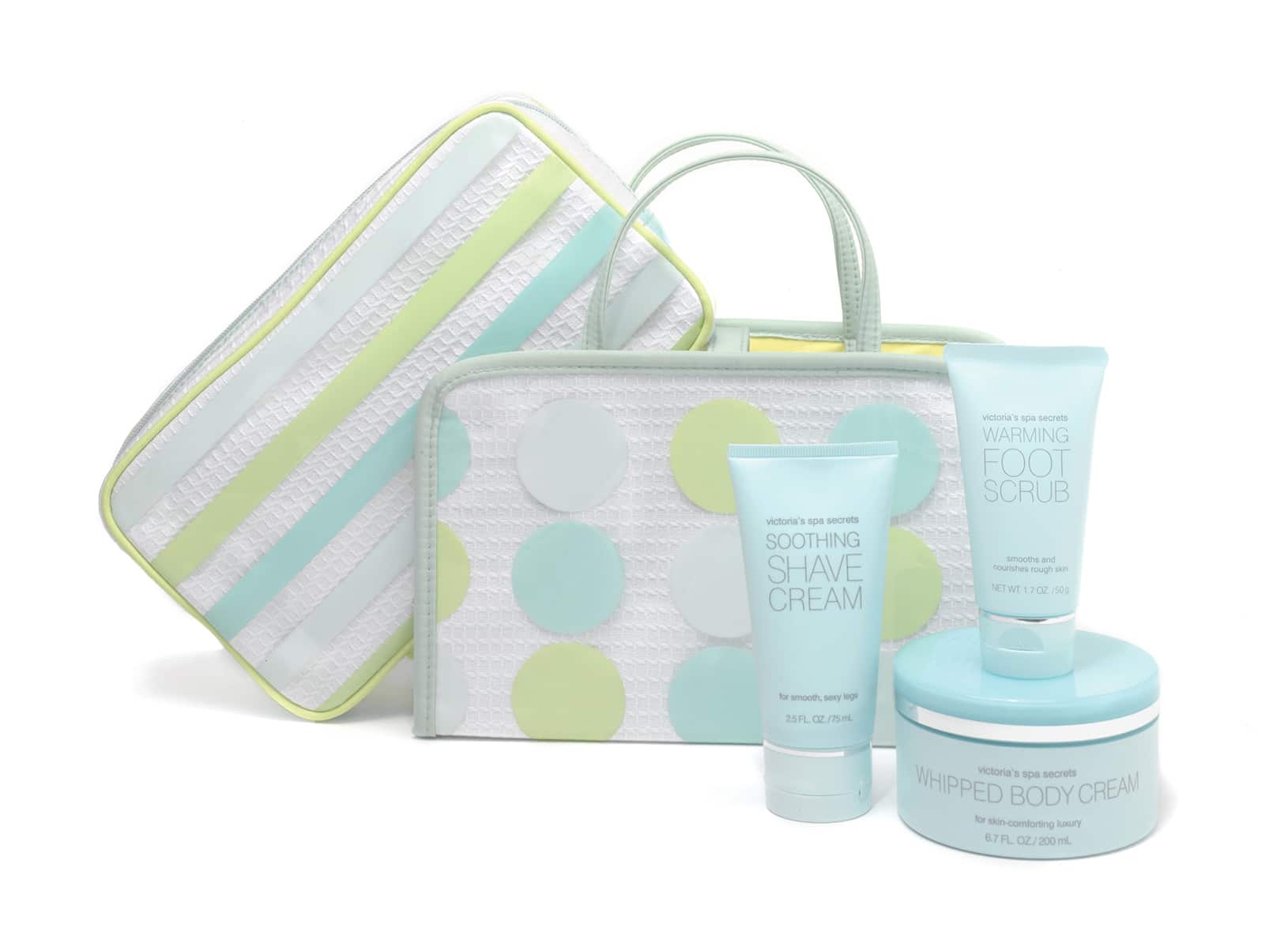 This set used bold graphic patterns—big polka dots and broad stripes. It was reminiscent of beach towels, inspiring that sense of relaxing vacation fun.  
For this gift bag design, I designed floral images in pale green, baby blue, and muted peach, evoking a love of travel, natural beauty, and romance.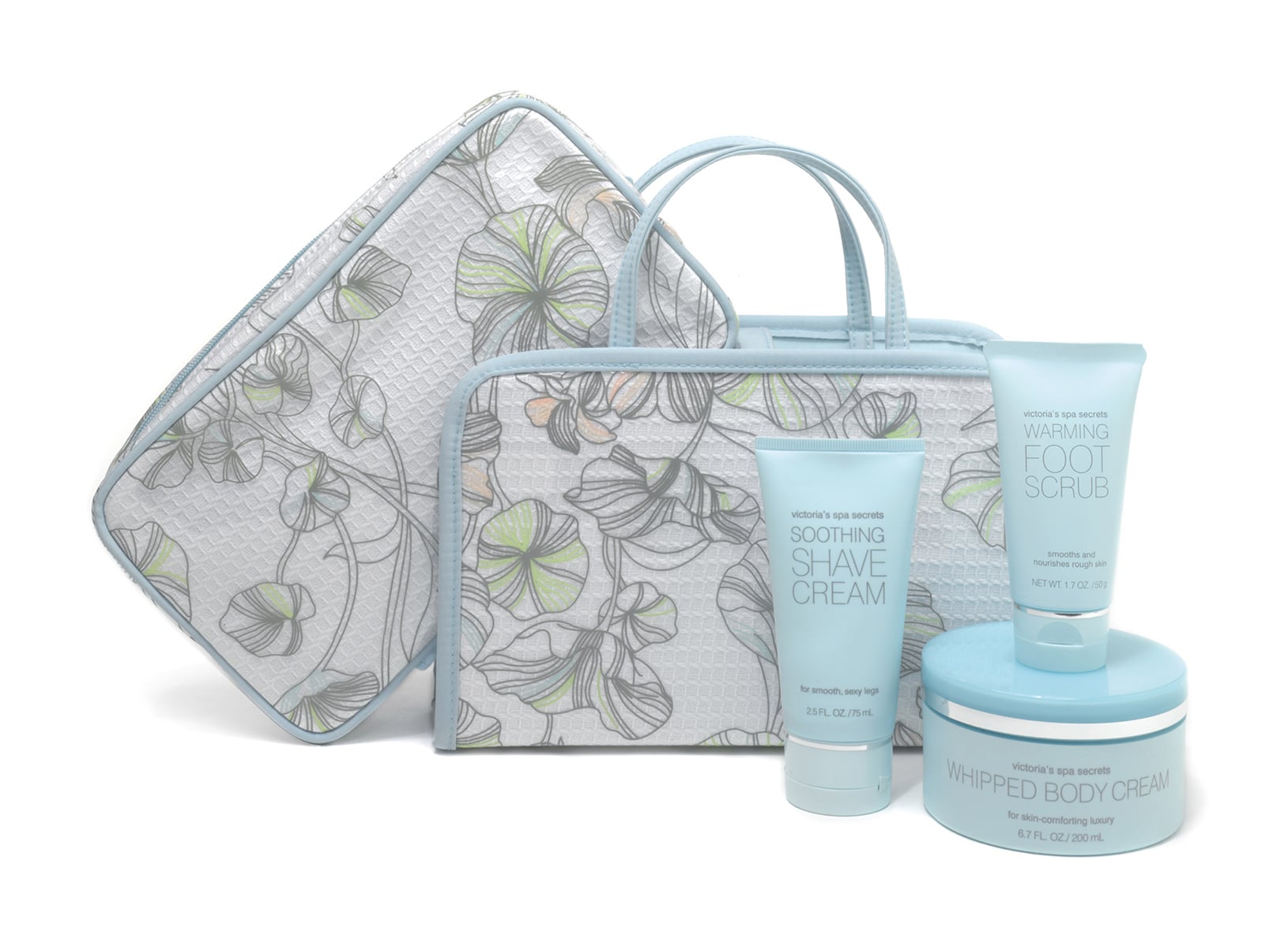 I worked closely with the manufacturers to refine and perfect the designs of the bags. They were feminine, pretty, and practical, resulting in the perfect summer travel set.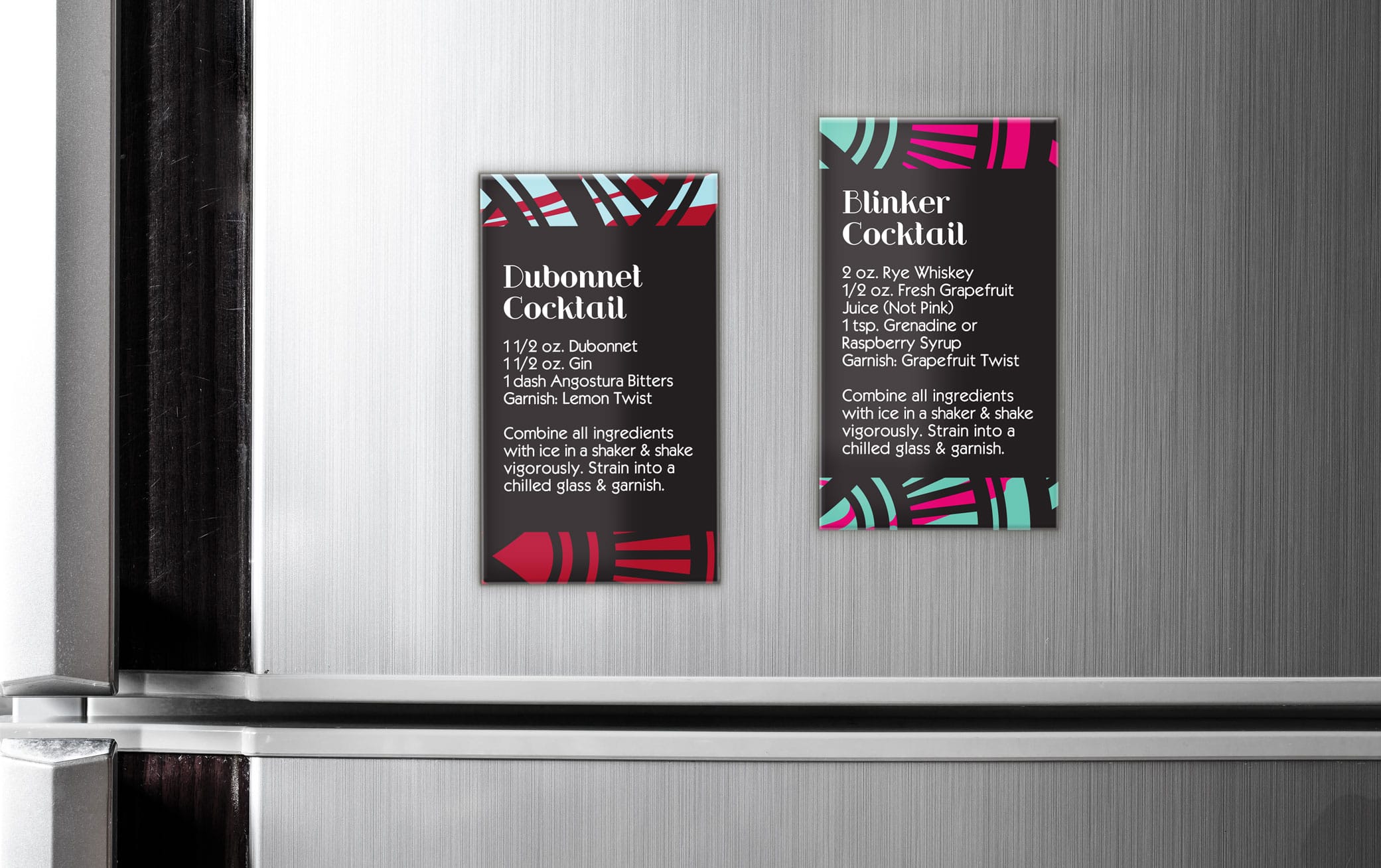 In addition, Crème de Mint designed cocktail recipe magnets for giveaways to continue the theme and inspire engagement.