Things You Should Know Before You Design Your Next Pet Care Product
Pet care products are on the rise. It has grown from $245 billion in 2021 to $261 billion in 2022. And there are a few things you should know before create your next pet product design.
The pet food industry is a huge contributor and is expected to skyrocket 146% by 2026. As a business owner, this is an important statistic to consider when you design or redesign your pet care product.
The reason for this boost?
Consumers are becoming increasingly concerned about their pet's health and well-being.
Pet owners are closely reading labels and seeking out products that match their pet's specific dietary needs and their own values.
There is a more conscious approach to pet care representing a major opportunity for the pet industry to personalize their offerings and the design of their pet product.
If you have an existing pet care product or are interested in starting one, in this article we cover upcoming trends in the pet care market, projected growth and successful pet care brands to guide you in your pet product business.
Factors Driving the Growth of the Pet Food Market
Because people view their pets as family members, pet owners have no problem spending lavishly on their pets, especially when it comes to food.
Rising disposable incomes are driving the pet food market with families willing to purchase organic pet foods.
Millennials provide growth opportunities by taking unprecedented care of their pets. They commonly make impulse purchases to pamper themselves and tend to extend this impulse to their pets. Millenials are more willing to splurge on higher-priced pet products than other generations, encouraging brands to offer innovative products.
The impact of technology has contributed to the pet care market by offering advanced products, including pet tracking apps and wearables, pet cams, and automated feeders.
As pet owners are determined to offer the best for their pets, the pet industry is making sure to capitalize on this emotion.
A Rising Awareness of Pet Health and Disease
Consumers have increasing concerns about the well-being of their pets.
Due to these increased concerns, pet food industries have focused on providing minimally processed, additive nutritional ingredients, and more natural foods.
Pet owners are looking for products that are clean label, as well as non-GMO, grain free, natural, and organic. Pet food brands are accommodating these needs while providing options for consumers in various forms segmented into dry food, wet food, and snacks.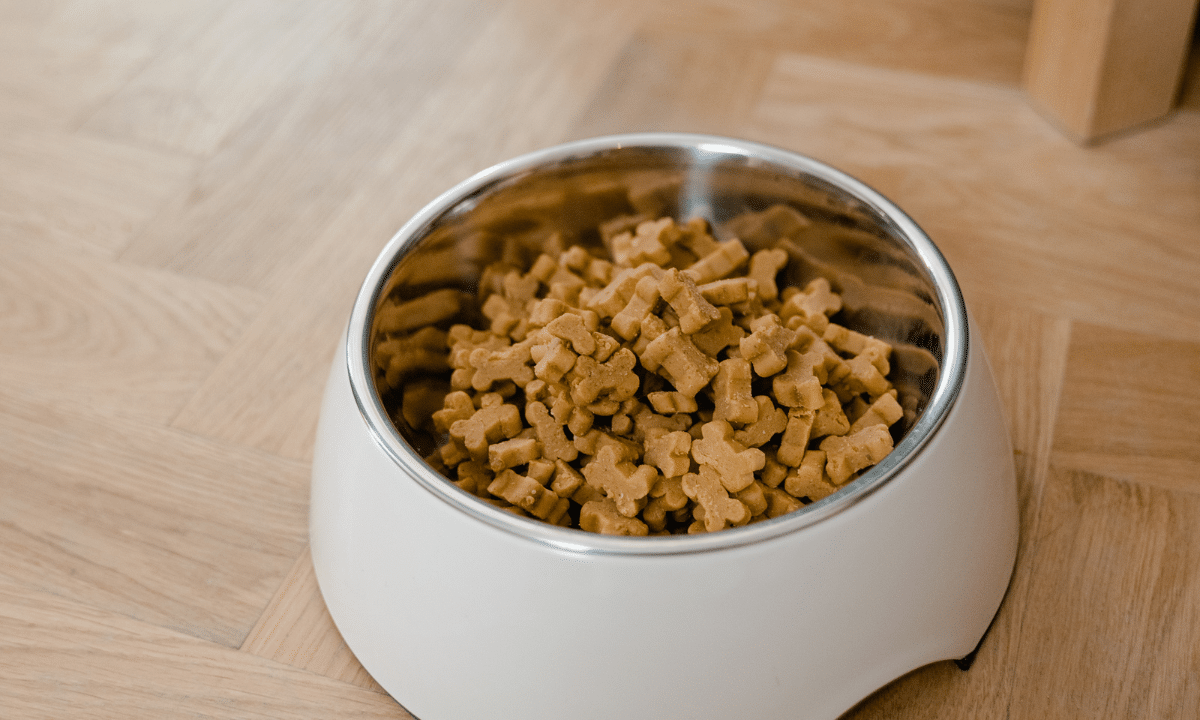 OTC Pet Medications and Supplements
As people are becoming more health conscious about themselves by taking human supplements, they are following suit with their pets, resulting in $1.9 billion dollars spent on pet supplements in 2021.
Due to the emerging pet supplement brand market and increase of pet supplement consumers, the National Animal Supplement Council (NASC) was born. The NASC is a nonprofit trade association allowing owners to provide health supplements to their pets, and to protect and enhance the animal health supplement industry.
Pet supplements aren't the only product consumers are seeking to supplement their pet's health. The rising awareness about pet health and diseases are also leading to an increase in demand for over the counter (OTC) pet medications.
Successful Gourmet Pet Food Brands and Supplements
Merrick: Leads the Pet Food Industry in Levels of Omega-6 and Omega 3 Fatty Acids.
Over 30 years ago, Garth Merrick began home-cooking his dog Gracie's food. He wanted to ensure that Gracie was eating the most wholesome and nutritious food possible. Fast forward to now and Garth has successfully built his pet food brand to hold true to his belief in using high-quality ingredients that deliver industry-leading ingredients that provide health benefits you can see.
Bobby Flay: A High Quality Cat Food Brand For His Furry Friend
Pet-loving celebrities have also joined the ranks to be involved in gourmet pet food brands.
Food Network star and celebrity chef Bobby Flay, launched his high-quality cat food brand named after his cat, Made by Nacho. Bobby has always had an appreciation for cats, but his cats Nacho and Stella have always helped him manage the day-to-day stress of chef life.
As a culinary expert, Bobby felt that pet brands didn't share the concerns he had about the ingredients contained in cat food. So, he started a cat food brand from scratch containing both thoughtful and flavorful ingredients.
Made for cats, by a cat recipes are inspired by Chef Bobby Flay and developed by leading veterinarians and nutritionists.
Dr. Carol DVM: Pet Supplements Made From the Expertise of an Integrative Veterinarian.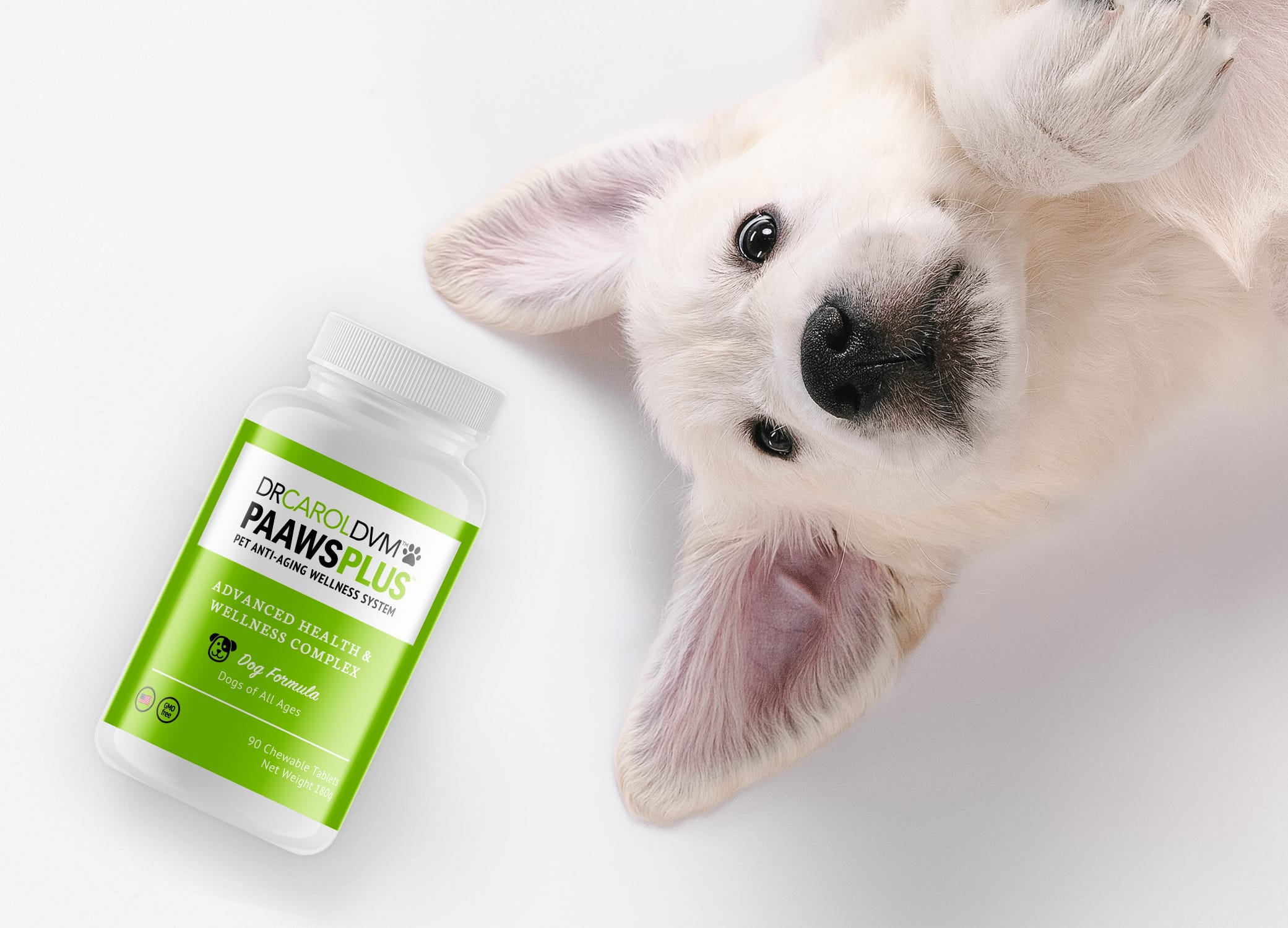 Pet supplements are also rising in popularity among pet-lovers.
With a supplement pet product design inspiring trust, professionalism, and appeal to pet-owners, Dr. Carol succeeds in creating traditional & natural alternative pet health products & therapies for dogs & cats.
Through extensive and caring research Carol has developed and patented a revolutionary approach to pet health and wellness that optimizes longevity.
Will the Pet Care Market Continue to Grow?
The global market for pet care is expected to grow to $241.1 billion by 2026, with the U.S. market estimated at $82.8 billion in the year 2022.
Pet food specifically is estimated to reach $113.9 billion by 2026.
The rise in the number of pets around the world, rising disposable incomes of families, online purchases of pet foods, the growing influence of clean labeling regulations, and the willingness of pet owners to spend money on their pet's health are driving growth in the pet foods market.
What Does This Mean for the Design of Your Pet Product?
In 2020, the pet food packaging market was valued at USD 9.92 billion. By 2026, it's expected to reach a value of USD 13.78 billion.
What does this mean globally?
North America and Europe pet food packaging market lead is expected to grow at a Compound Annual Growth Rate (CAGR) of 3.47% by 2026.
These statistics are a result of pet owners being more aware, willing, and interested in their pet's food quality and how it affects their pets health, and they are projected to grow.
The design of your pet food or supplement product should stay relevant in the growing market of gourmet pet food, while representing your brand and setting you apart from your competition.
As one of the top packaging design companies, we specialize in package design, and can infuse your unique brand story into the design of your pet product.
If you're ready for a new or revitalized pet product design or you need guidance contact us to get started today!