Crème de Mint has operated as one of the food packaging design companies in South Florida for over a decade. We are always honored when we receive awards for our efforts. Recently, we were named one of the Top Packaging Design Companies in 2021 by Superbcompanies.
Superbcompanies is a research portal that ranks companies in categories including design, marketing, advertising, and more. They value packaging design as the most important factor in growing a successful business and helping products fly off the shelves.
How Were We Chosen?
Superbcompanies looks for thought leaders and industry experts that have proven their worth and set themselves apart from other design firms.
The award goes to firms with designs that:
Educate customers about the brand
Help brands to stand out from the competition
Attract the attention of the target audience
Provoke buyer's emotions
They must also have extensive experience in packaging design, including a rich portfolio and achievements in the industry.
Food Packaging Design Companies in South Florida: Our Difference
Crème de Mint has a long-standing commitment to quality packaging design. It is our specialty, serving as the cornerstone of our business for more than a decade.
We have the experience and the knowledge to understand the intricacies of package design: a great design catches the eye, dazzles the audience, and encourages interaction.
But the design must do more than that—it also has to work with the material, the printing process, and the artwork mechanicals. It is this attention to detail that sets Crème de Mint apart. We consider the impact of the design and the way it works on a three-dimensional package.
We understand what works, why it works, and how to guide businesses in the right direction. Our collaborative process and dedication to perfection ensures a strong design from start to finish.
What Clients are Saying
At Crème de Mint, we strive to establish a strong connection with our clients, building trust and tapping into what makes their businesses special, along with their vision for their designs.
Our design process weaves together the unique differentiators, our research and market understanding, and the client's goals and dreams for their business.
We love hearing from clients who appreciate our process and the quality of our designs:
"Working with Lauren has been a breeze. She is communicative, open to ideas, and fun to work with. I told her what I wanted and what my ideas were and she magically produced what I envisioned. She really listens to what me (the client's) needs were and continues to do so as we continue to work together. I highly recommend Lauren and Crème de Mint for all your graphic designer needs." -Loren Pulitzer, Simply Sharon's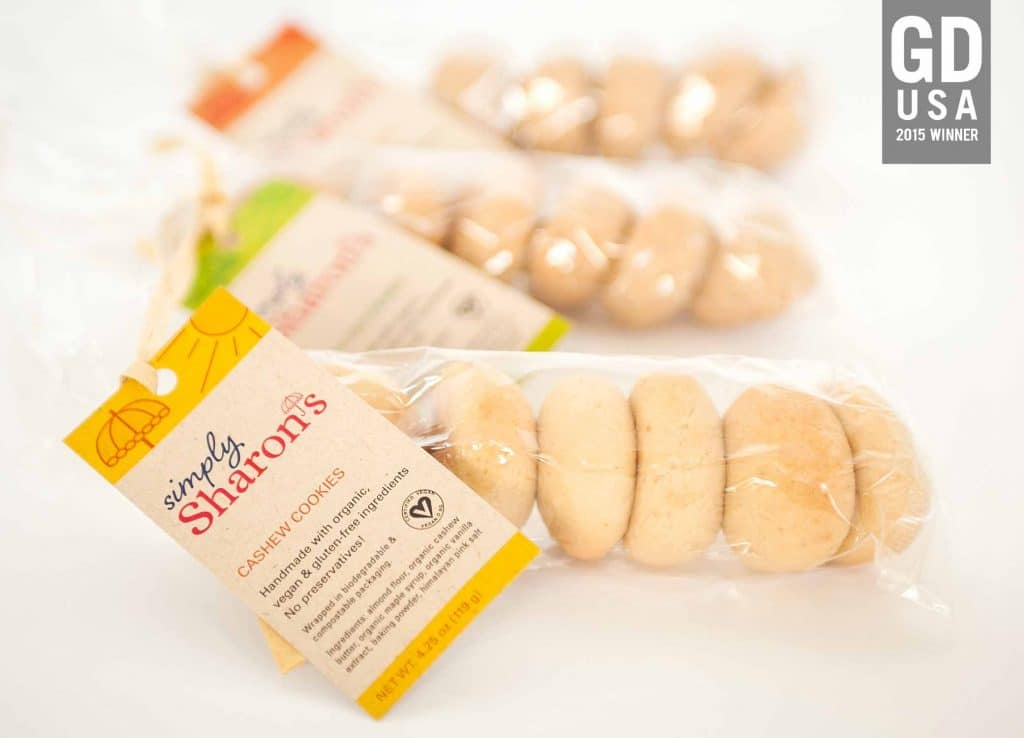 Other Awards
We are very appreciative of this honor and look forward to continuing to serve and partner with businesses through our packaging design. We're proud to serve as one of the top packaging companies in South Florida.
This achievement adds to our growing list of awards and accomplishments, including the Silver 2020 AMA Marketing Awards for Agency of the Year, the 2019 HOW International Design Award, and the 2018 GD USA Package Design Winner.
Are you ready to partner with an experienced packaging design company and make your brand craveworthy? Let's talk!