A Website Redesign for an Elegant Home Furnishings Company
The Challenge:
Web Design for a Home Furniture Store
Bellagio Home is an upscale brand providing elegant home furnishings and interior design services. They introduced an Italian bespoke furniture brand, Alessandro Vinci, to the U.S. market. Unfortunately, Bellagio Home had a simple, plain website design that didn't match their upscale brand image and essence. The company needed web design for their furniture store that resonated with their high-end market, along with magazine ads that generated excitement around the launch of the Alessandro Vinci line in the U.S. 
The target audience was wealthy clientele aged 50 and up who appreciate the finer things in life, have a keen eye for style and interior design, and understand the value of quality furniture. First of all, we wanted the website to capture the luxury essence of Bellagio Home, establishing them as a premium company for sleek and beautiful furniture. Our concept for the website was dark, rich, and polished—a design that would attract wealthy customers with a desire for expensive, quality interiors, and showcase the elegant furniture pieces.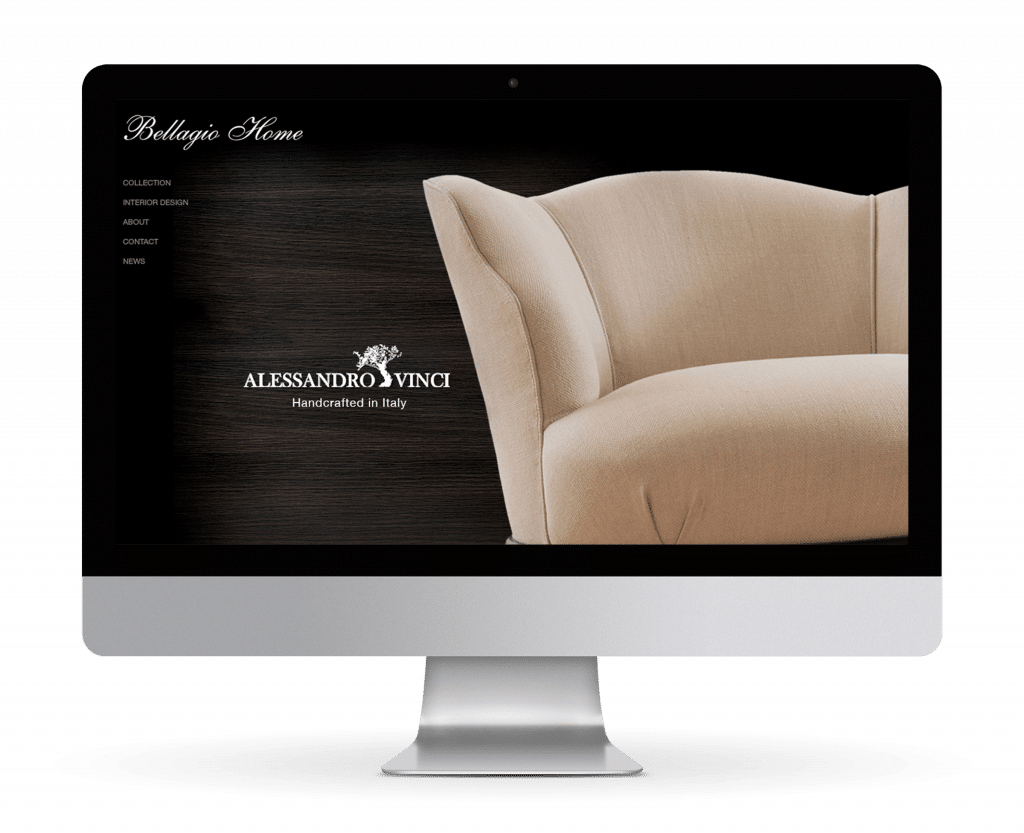 The ebony wood background evokes power and sophistication. The off-center furniture images are visually interesting and draw the eye to the fine details and craftsmanship of the products. Furthermore, the simple elegance of the website captures the value of the furniture and the elite feel of the brand. 
We designed striking magazine ads that created interest in the Alessandro Vinci line and encouraged customers to contact the showroom for an appointment to view the furniture.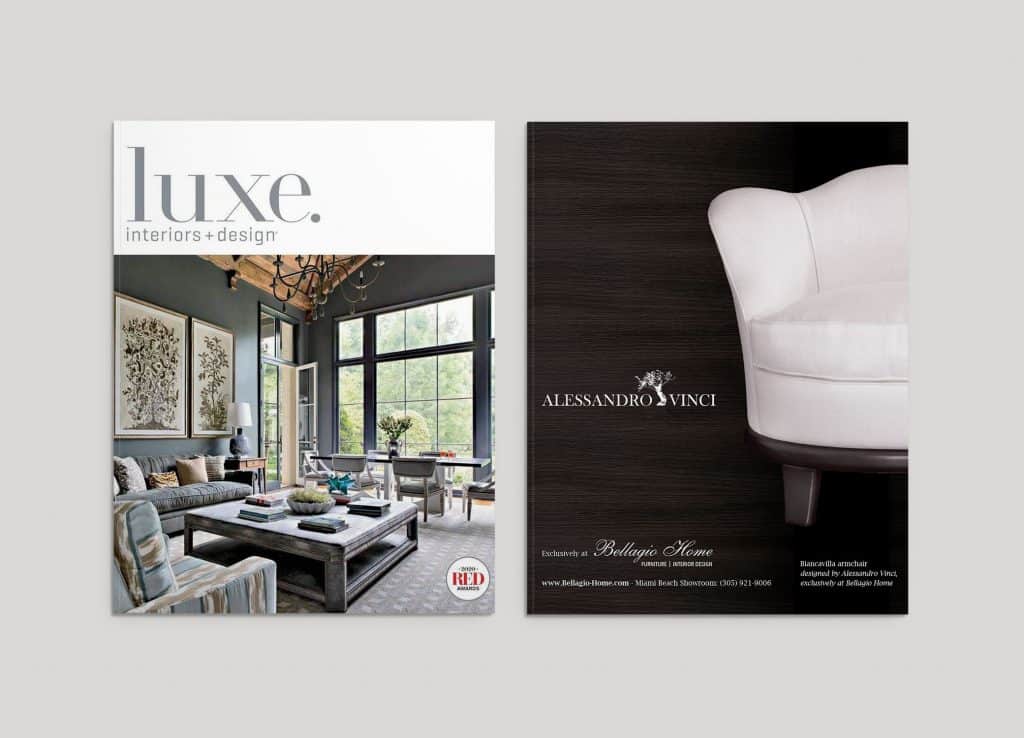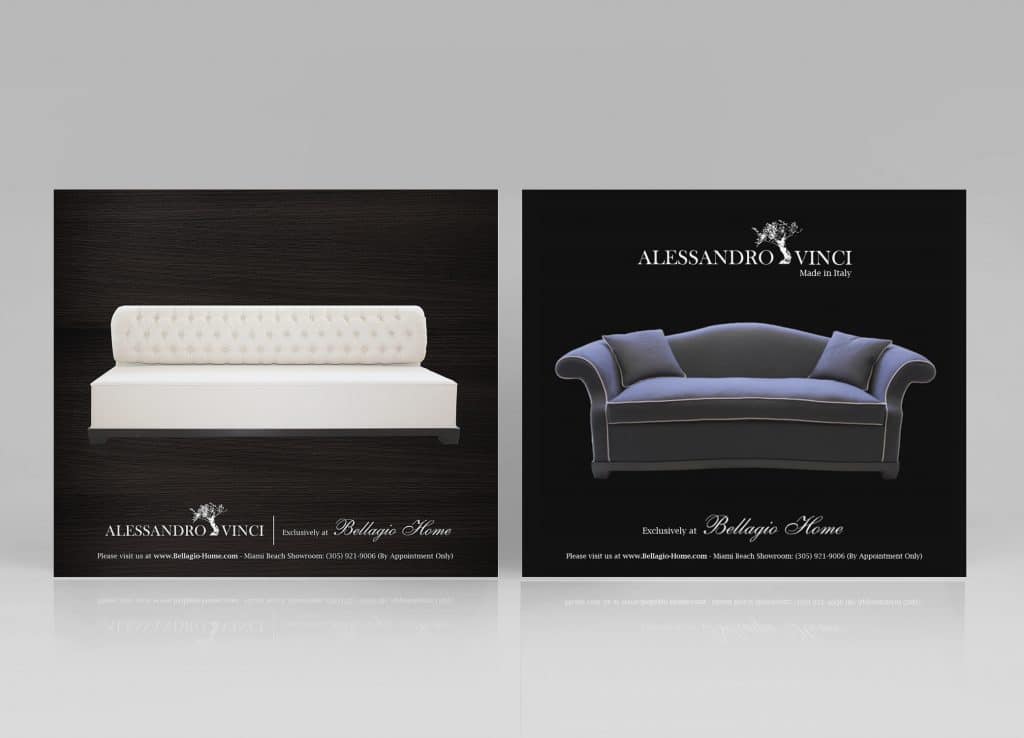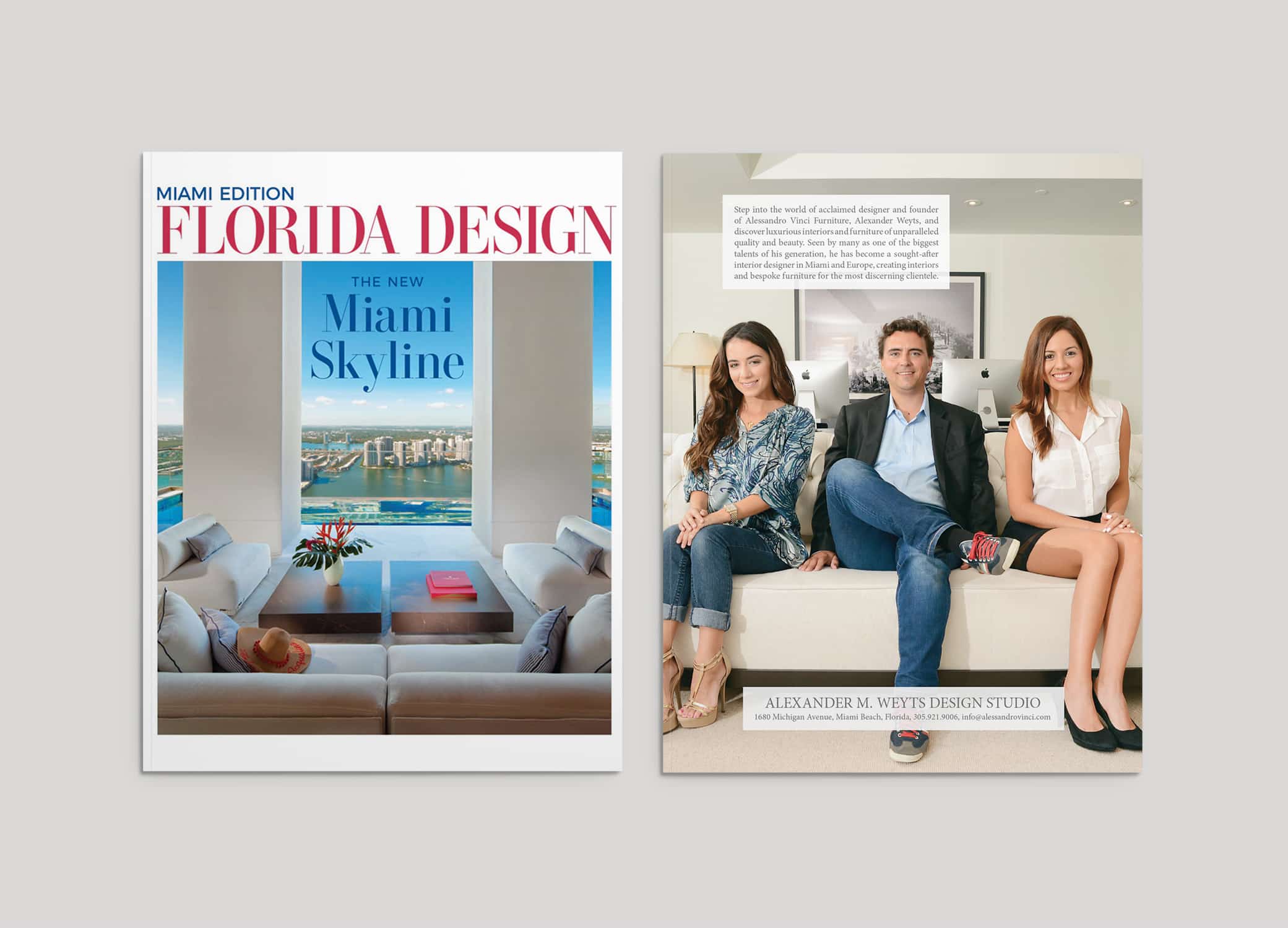 For the brand's features in American Lifestyle and Florida Design magazines, we created a more personal ad that offered insight into the designer and founder of the Alessandro Vinci line, while still creating a stylish and exciting feel.
Our website and ad designs set the stage for a successful launch of the new furniture line, capturing the interest of the intended audience and highlighting the luxury quality of the brand.