Do you dream of starting a wine business but don't want to run a vineyard?
If so, then you're in luck—starting a private label wine brand offers you the chance to break into the wine world and run a successful business.
It's a great time to start a wine brand—millennials in particular enjoy wine regularly!
Starting your own wine label takes plenty of work and planning. But with the right steps in place, you can launch a successful wine business (even if you aren't experienced).
Read on to find out how to start your own wine label and grow your business!
Step 1: Plan Your Business Structure
The first thing you'll want to do is determine your business' legal structure. The choices include a sole proprietorship, a general partnership, an LLC, a C Corp or an S Corp.
Many people choose to start out as a sole proprietorship or general partnership. The process is simpler and cheaper than the other options. However, when you go this route, you won't have liability protection. If the business gets sued, you could lose your personal assets.
An LLC (or limited liability corporation) provides liability protection. Only the business assets are at risk in case of a lawsuit. There are higher fees involved with an LLC, but it's often worth it for the protection.
C Corps and S Corps offer tax benefits but also come at a higher cost and require more paperwork.
You'll also need to reserve your business name and apply for an EIN (a federal tax number).
Setting your business up legally at the beginning will help you avoid legal trouble and ensure that you're able to operate your business.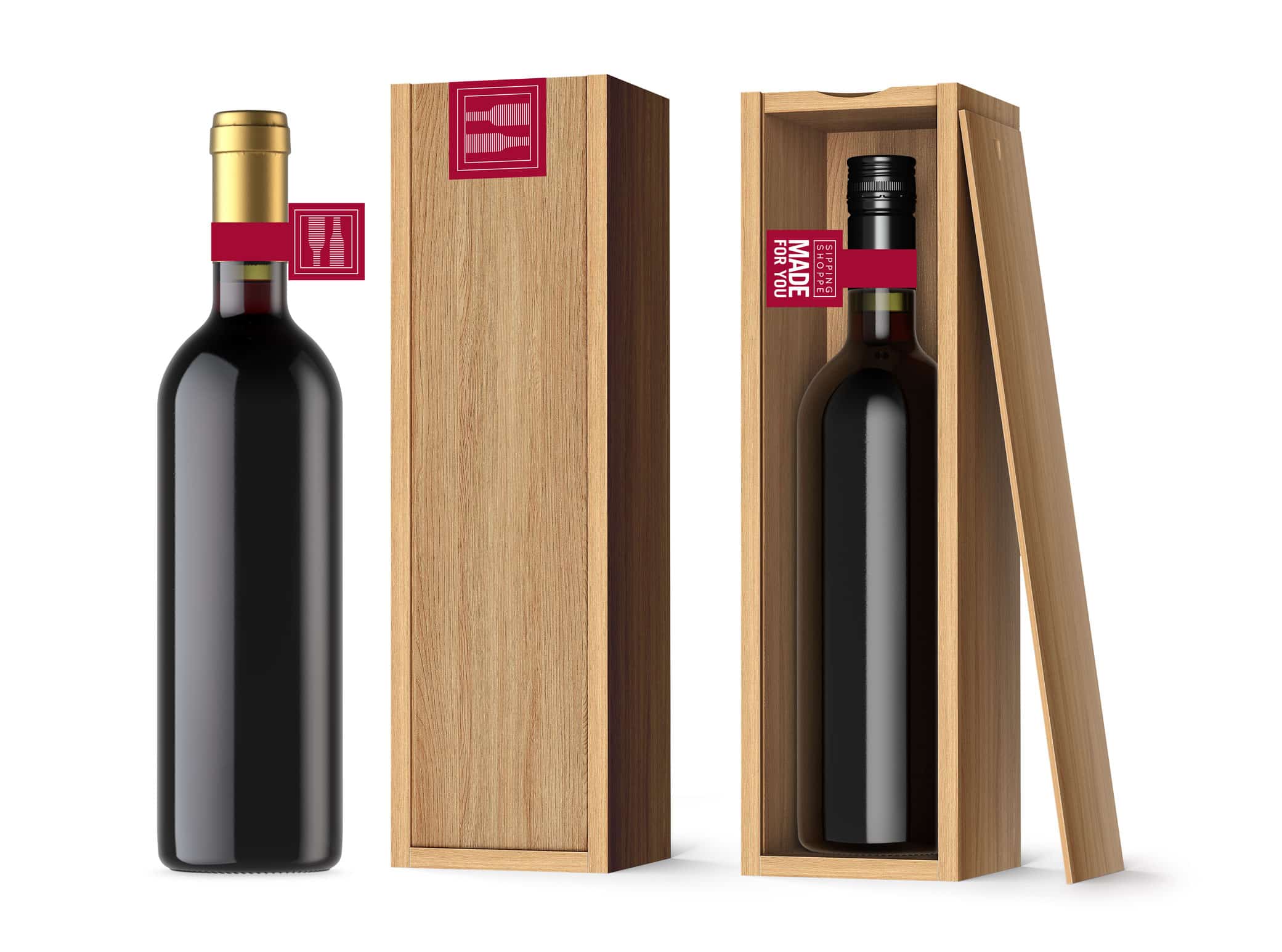 Step 2: Understand the Laws and Compliance
Diving into the wine business doesn't come without its complications! You'll need to get clear on what laws and compliance you need to follow.
For example, if you plan to ship your wine, you'll have to apply for a bonded winery application and make sure you follow shipping rules, especially if you want to ship to other states.
If you plan to start small and sell with farmer's markets, you'll need to be aware that you can't allow people to sample or taste your wine.
Some states require state business licensing, special alcohol permits, and sales tax requirements. You might also need wholesale licenses.
It can sound overwhelming, but ensuring your business is legal from the outset is not only responsible, it helps make sure the road is smooth for the rest of your business journey!
One of the best places to start is by contacting your local Secretary of State office or state alcohol licensing organization. Those organizations can help you with an updated checklist of needs and regulations.
Step 3: Locate a Winemaker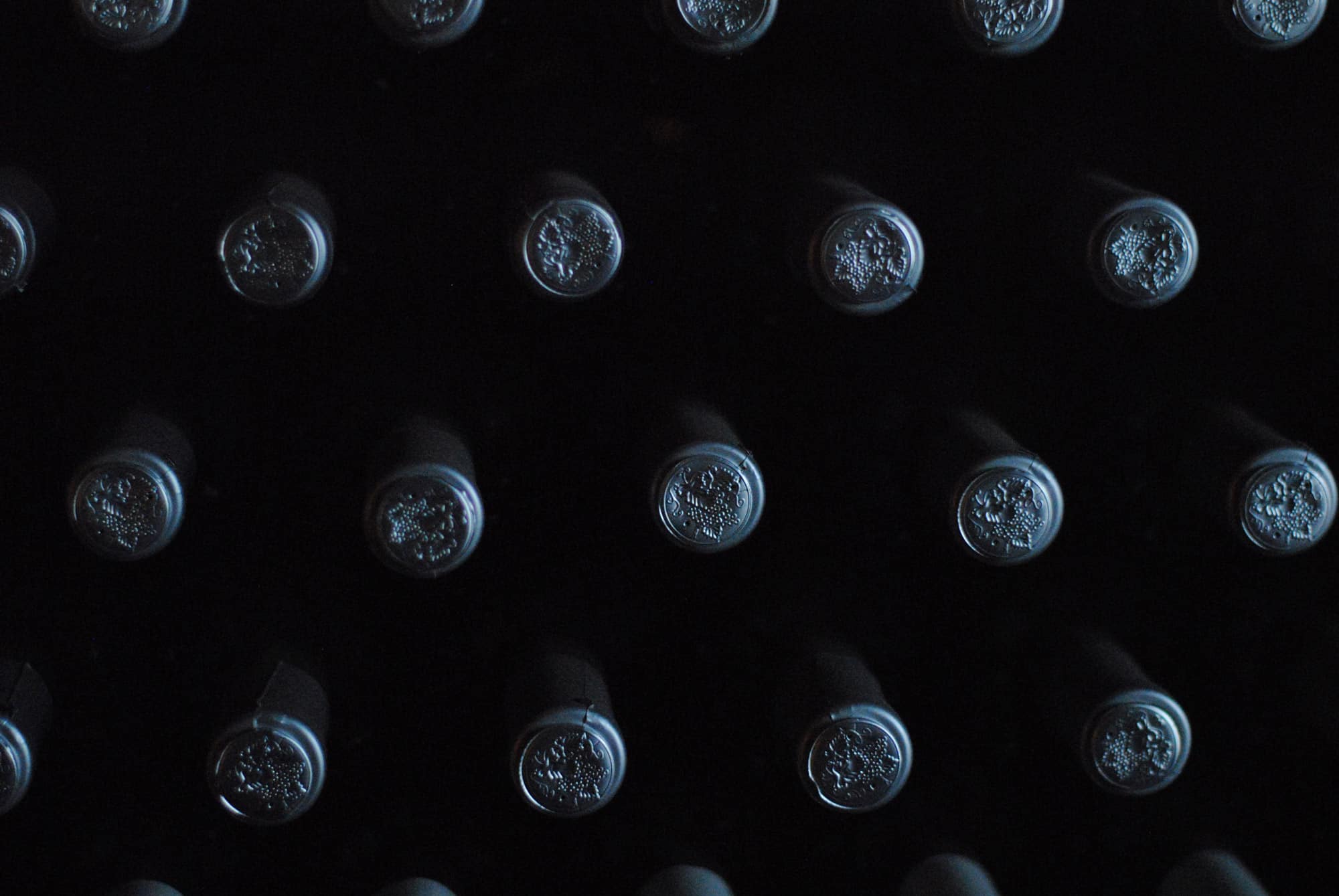 What kind of wine do you want to sell? Red? White? Rose? A combination? Do you want to source from a specific grape? And where will your fruit come from?
One option is to make your own wine and source fruit through local vineyards. However, making your own wine requires specialized knowledge and equipment. Unless you already have those factors in place, it probably makes more sense to work with a winemaking facility.
You can partner with a winery, or work private label with a custom-crush facility (third-party organizations that will make for you).
Custom-crush facilities often handle the entire process, from making the wine to bottling it. You'll likely need to purchase in bulk, but you will save on cost per bottle. Get a realistic picture of how much wine you want to purchase before entering any agreements.
The Beverage Trade Network is a great resource to help you locate a custom-crush facility or winery to work with.
When choosing a facility, think about what your needs are. Do you need a place to store the wine properly? Do you want custom blends created? Do you want them to handle the bottling? Ask questions and talk with multiple facilities until you find one who can fulfill all of your needs.
Step 4: Determine Your USP and Your Niche 
One of the most important steps in setting up your wine label will be determining your unique selling proposition and your niche!
You're going to be competing against plenty of other wine labels out there—standing out will make it easier to market and sell your wine.
Determining your niche will also help you create a label that appeals to your customer base. (A recent study showed that 80% of consumers choose wine based on the label!)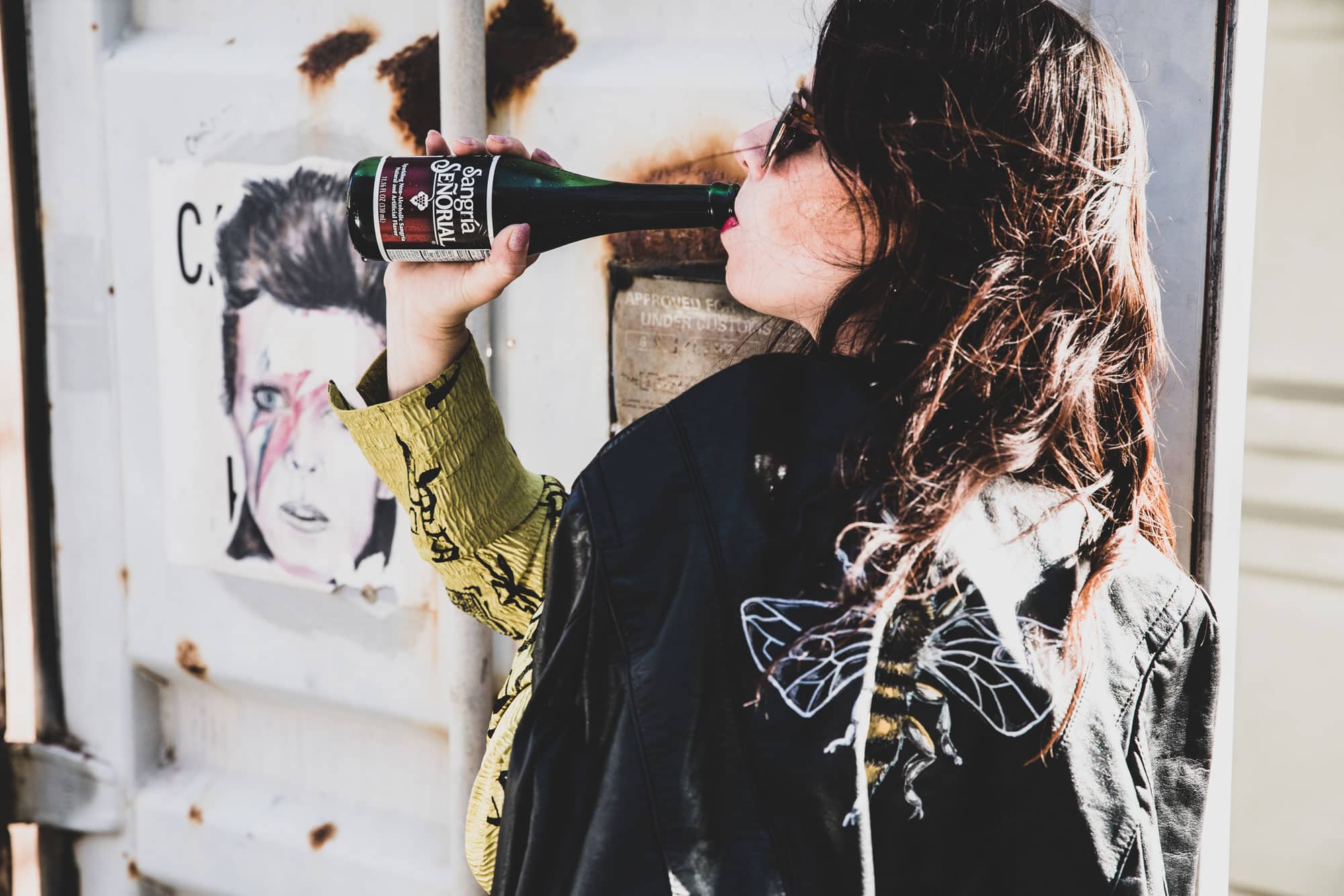 Think about what you want to offer with your business that makes it unique. Maybe you provide a special kind of wine, or you only source from local vineyards.
It can be hard to figure out how to niche. One great place to start is with competitor research. Spend some time looking at other wine labels and figuring out what they are doing and how they are positioning themselves. Then, figure out what you can offer that nobody else can!
Step 5: Create Your Branding Elements
One of the best ways to stand out from the crowd is to have professional, cohesive branding for your wine label.
Branding goes beyond just a logo or a tagline—it encompasses the entire brand image and communicates your story to your audience.
You'll need to consider how your label, logo, and packaging set you apart. The brand colors, the packaging copy, the way the label looks from different angles—these are all factors to consider.
When it comes to wine, labels are crucial for connecting with customers. Many wine drinkers pick up bottles and read the labels, making their purchasing decision based on what they see. Your logo and packaging copy can determine your wine label's success.
Make sure that your branding elements are created with your audience and your niche in mind. It doesn't matter how special your products look if they don't speak to the people you're selling to!
For example, studies have shown that millennials prefer vivid colors and unique graphics over traditional wine labels. They're also drawn to labels with sans serif typefaces. Every visual aspect of your label needs to appeal to your target customer.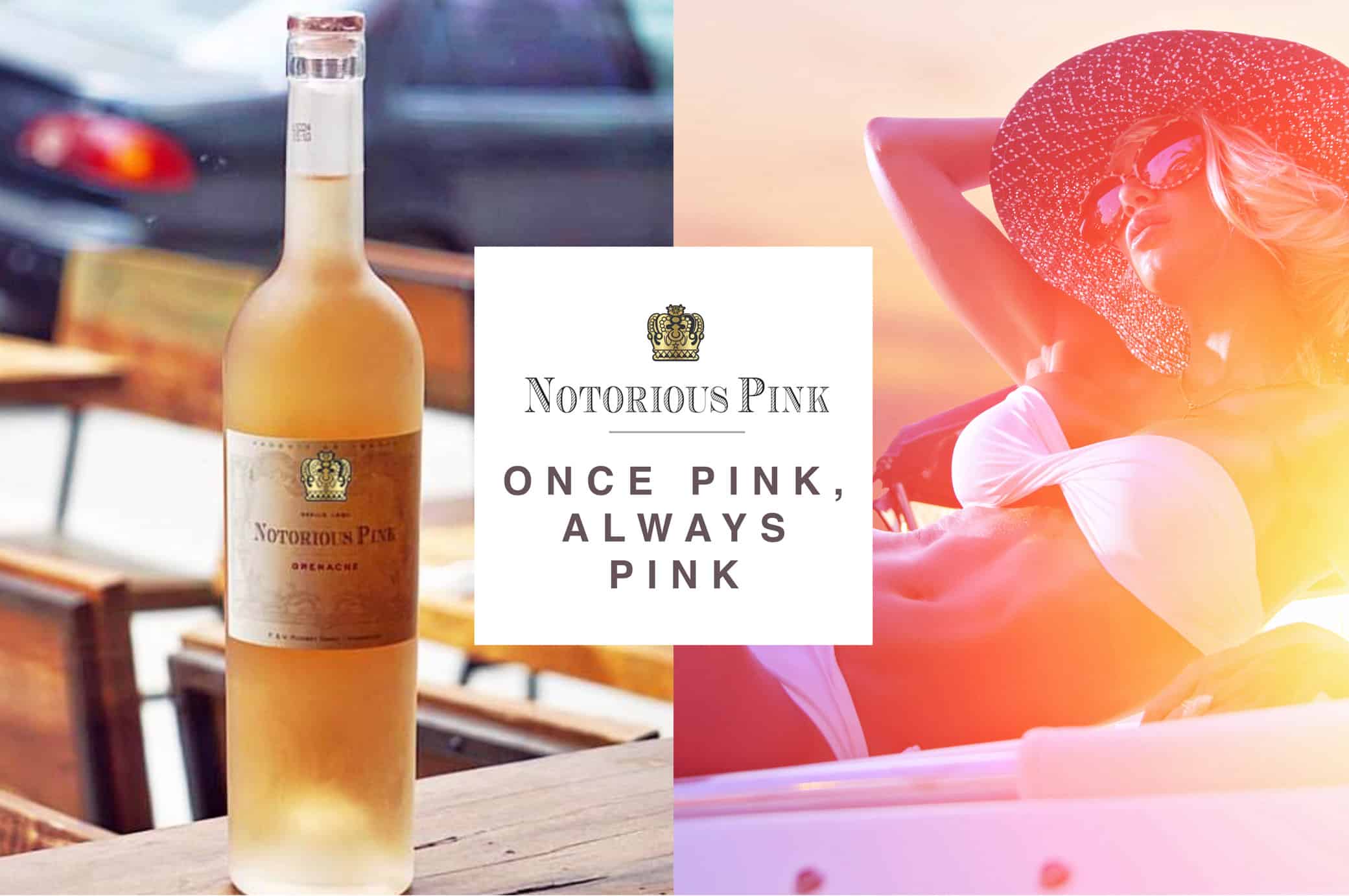 Keep in mind that there are federal guidelines for labeling your alcohol. Your label will need to include alcohol percentage, net contents, ingredient disclosures, and a warning label.
You'll also need to add barcodes into your label to help you keep track of sales, and to help retailers with their inventory.
Working with an agency like Crème de Mint can help ensure that your branding elements come together to create an impressive and successful brand image.
Step 6: Decide Where to Sell Your Wine
Once you have your production planned out, it's time to consider where you're going to sell.
In most states, you can sell at farmer's markets to build brand awareness and start building a following.
You can also sell your wine online (just remember to follow shipping compliance and interstate laws). Offering a wine subscription service or a wine club could be a great option for increasing your sales.
Ultimately, though, you probably want to consider wholesale options. Reach out to local wineries, restaurants, and specialty grocery stores to see if they would be willing to feature your label.
You can also contact wholesale wine distributors who can forge partnerships into larger grocery stores and hotel chains.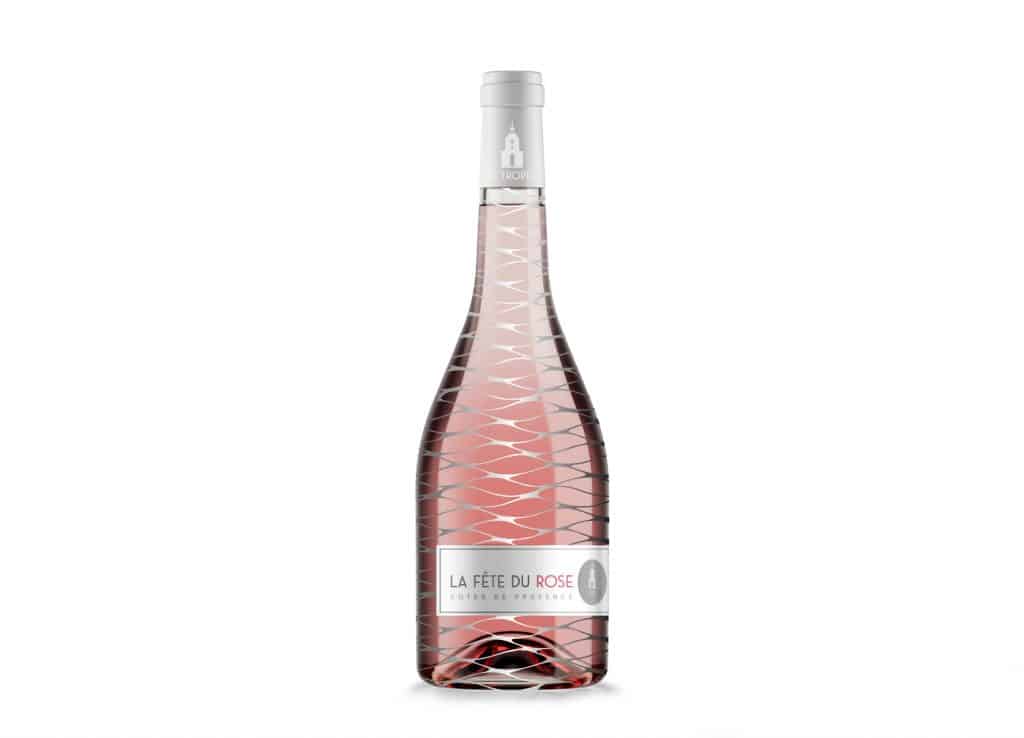 Step 7: Market and Spread the Word
After you have the mechanisms in place, it's time to start marketing your brand! An online presence with a professional website and social media platforms is key for connecting with your customers and spreading brand awareness.
Don't feel defeated if it takes a while for your label to take off. If you put in the time to create a professional, cohesive brand, and you continue reaching out to vendors and customers, you can start a successful label! Crème de Mint has worked with several wine companies, including Sipping Shoppe and St. Tropez Rosé. Once you've established a relationship with a winery or custom-crush facility, we'd love to help you launch with craveworthy branding and packaging. Contact us to get started!