If you have a passion for making your own juice, you might be thinking about how to start your own juice business!
Many successful juice businesses started small, with just a passion for health and a drive to be an entrepreneur.
But starting a juice business that actually lasts and thrives isn't as easy as just loving juice—it takes dedication, planning, and strategy.
Read on to find out how to start your own juice business the right way, so you can last, grow, and share your juice with the world!
Step 1: Decide What Kind of Juice Business You Want
Do you want to sell juice out of your home to start? Do you plan to open up a stand or truck? Or do you want to partner with vendors right away?
There's no wrong answer to what kind of juice business to run, but it's important to get clear on your goals.
Your vision will shape every business decision you make (from equipment to packaging to marketing!)
Step 2: Get Clear on the Laws for Your Juice Business
Before you start your own juice business, you'll need to understand the laws. Some areas have "cottage laws" that allow you to operate your business out of your house as long as you're directly selling to customers. Other areas don't have these permissions in place.
Some states will require a business license. Others might even require a sales tax permit. The process for applying for licenses varies by state. Nav has an excellent guide on resources and requirements for each state.
You'll also need to decide on your business's legal structure. You can choose to start a sole proprietorship or a general partnership, which likely comes at the lowest cost. Often, you can start by just applying for an EIN (your federal tax ID number) and a DBA (or doing business as) if you want to run your business under a name other than your own.
However, with a sole proprietorship or general partnership, you won't have liability protection (meaning that if the juice business gets sued, your personal assets are on the line).
Alternatively, you can set up your juice business as an LLC, or a limited liability corporation. Under an LLC, your business is separate from you as a person, so your assets are protected.
There are other options as well—including a C Corp and an S Corp. These options offer tax benefits but come at a higher cost.
When you're just starting out, you'll likely want to form an LLC or a sole proprietorship. You can always change your business structure somewhere down the line.
Whatever route you take, you'll need to keep up with the legalities surrounding your business requirements. You don't want to find yourself in legal trouble just when your juice business starts taking off!
Step 3: Create Your Recipes
One of the most fun steps in creating your juice business will be determining your recipes. This is where you'll get to experiment and figure out what works for you and your business.
You'll also want to enlist friends and family for taste tests. Pay attention to what flavors they appreciate the most and any feedback they offer on your product.
It might be tempting to produce a wide range of recipes, but it's probably wiser to choose a small handful of your very best recipes. That way, you can perfect your recipes and focus on what makes your business great.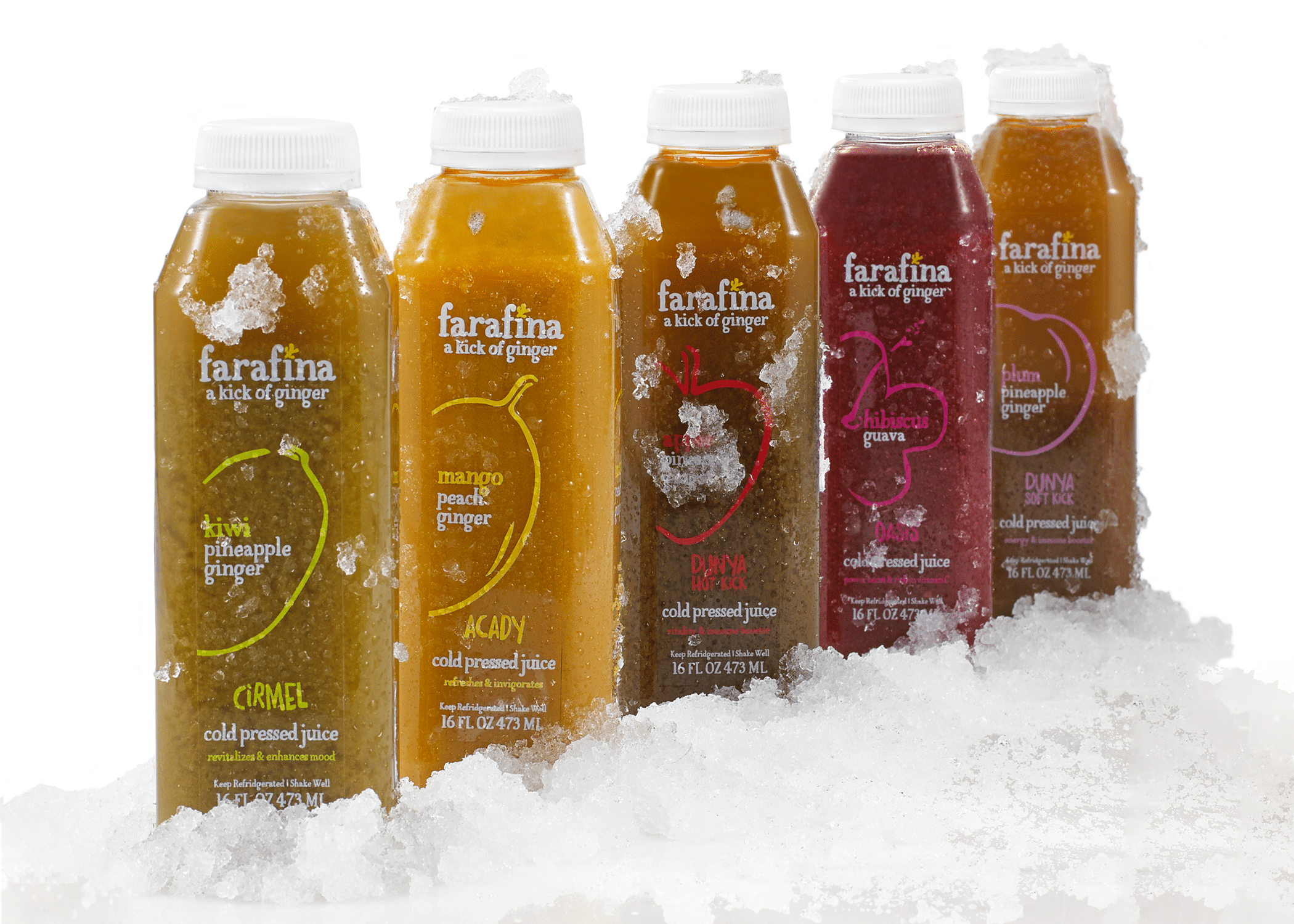 Step 4: Determine Your Niche
Once you know what you're doing with your business, it's time to figure out what is going to make your juice business stand out.
There are thousands of other juice options out there. You need to figure out what distinguishes yours.
Will your juice be cold-pressed? Are you only going to use organic ingredients? Do you have a special process or an unusual ingredient you use?
You'll want to spend some time researching your competitors. Pay attention to the language they use, their branding elements, and where they are putting their marketing efforts. Think about what you can offer your audience that is different.
Getting clear on what you want out of your business will help you determine who your target market is, how to position yourself in the market, and how to move your business forward.
Step 5: Plan Your Logo, Packaging, and Branding
After you determine your niche, you'll be ready to create the branding. Great branding helps your juice stand out, resonates with your customers, and positions your juice as a desirable product.
Remember that every aspect of your branding—your logo, brand colors, tagline, packaging copy, and more—should reflect your niche and your unique selling proposition (your differentiator). Also, keep in mind that every element needs to resonate with your audience.
Your logo and packaging serve as a mini-billboard for your product. When people have endless juice options, you need to capture attention quickly. How will you draw customers in and stand out from other competitors? Will you do this through bold typography or vibrant colors?
The branding elements should communicate what you do, who you do it for, and why you do it better than anyone else. Think about any imagery that reflects your brand's story and values and try to incorporate that into the logo and packaging.
Use your tagline and packaging copy to engage customers and provide an idea of what to expect with your juice.
You'll also need to incorporate nutrition facts into your packaging, along with adding barcodes.
If you work with an agency or a designer, they can help guide you through these steps and create a cohesive brand image with your brand elements.
Step 6: Shop for the Right Equipment
If you're going to make your own juice, finding the right equipment is a crucial step. At the very least, you'll need to invest in a commercial juicer.
You want a juicer that's durable and reliable. You'll also need to make sure it's NSF certified in order to comply with the law and public health standards.
In addition to your juicer, you'll need quality knives, cutting boards, and a scale to measure your fruits and vegetables. You'll also need a dedicated refrigerator to store produce.
Step 7: Find a Manufacturer/Co-packer
Not everyone chooses to make their juice themselves, though. You can also choose to work with a juice manufacturer—a third party who creates the juice for you. Unless you choose to make your juice at home, you'll probably want to find a co-packer. Co-packers make the product and package it for you.
There are many advantages to working with a manufacturer. They will understand the legalities and compliances surrounding your business and help ensure that you're following the guidelines.
Your co-packer will be able to guide you through regulations and help you ensure that you're following compliance.
The Specialty Food Association can help you locate the right co-packer for your juice business. (They also offer plenty of free resources to help you get started with your business in general!)
You'll also need to work with your co-packer to ensure that your labels follow all USDA guidelines. For example, you can't say that your juice is organic unless you've undergone an inspection and certification through the USDA.
Online directories, such as ThomasNet, MFG, and Zycon, can also help you locate a manufacturer.
Even if you opt to make your juice yourself at first, you should consider outsourcing to a manufacturer whenever your business allows. It's the best way to keep up with production so that you can partner with vendors and start scaling your business.
Step 8: Decide Where to Sell Your Juice
Having your production in place is a big piece of starting your juice business. But you'll also need to figure out where and how you're going to sell your product.
At first, you might be selling from home or at farmer's markets or even selling online. That's a great place to start, but as you grow, you'll probably want to expand. Selling wholesale in restaurants, cafes, or specialty foods shops (like Milam's in Miami) will help you scale your business and reach more customers.
Eventually, you can reach out to larger wholesale distributors or connect with corporate offices to get your product into grocery stores, chain restaurants, and hotels.
Contact wholesale juice distributors, like Lively Foods and United Juice of America and see if they're willing to partner with you. Remember, the more professional your brand appears, the more likely you are to get your brand sold! That means having a quality logo, a solid marketing strategy, and professional designs that reflect your brand image.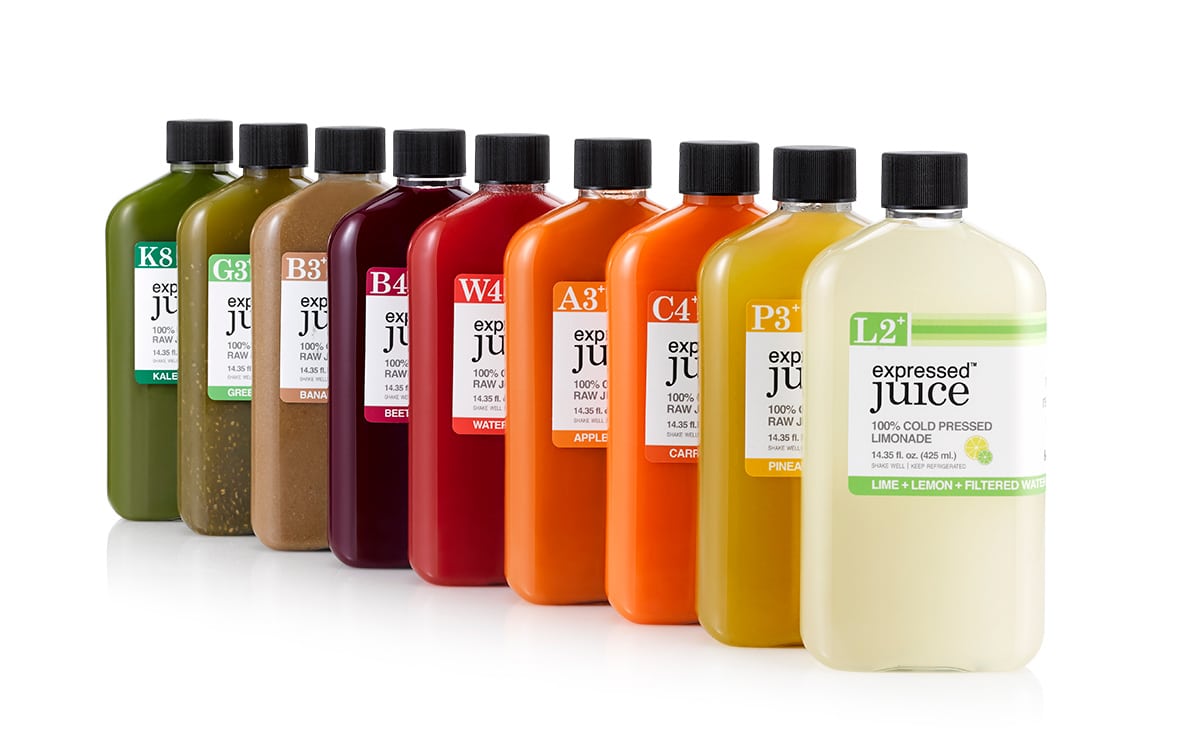 Step 9: Keep Spreading the Word
Remember that successful juice brands don't spring up overnight. It takes time to grow your brand awareness, make connections, form partnerships, and transform your brand into a success.
Build up a solid web presence with a professional website and social media platforms. Make sure to engage with your customers and generate interest in your brand.
Over time, as more customers come your way and more vendors become interested, your brand will start to grow. Consistency, determination, and constantly putting yourself and your brand out there are key! At Crème de Mint, we've partnered with several thriving juice brands, including Juicera and Expressed Juice. We'd love to help you start your juice business. Contact us today for a consultation to get started!