Social trends in the US are changing – and so is what many Americans drink when out with friends, or even at home. Younger generations are opting for alternative drinks called functional beverages that give them something fun and flavorful to sip without alcohol or the high sugar content found in some cocktails. And, so far, companies are delivering.
Go into any major supermarket or health store in the US today and you will find functional beverages somewhere on the shelves – from protein-based coffee to drinks infused with herbs and botanicals to boost mood and memory. What many consumers like about these beverages is the "fun" part of functional – colorful slimline cans, trippy logos, and a taste that can combine anything from dandelion to mushrooms for a brighter beverage experience. But these beverages are more than just a pretty face.
Today's functional beverage companies are combining that fun element and dozens of new zero- or low-alcohol beer, wine, and liquor options with impressive results. Between 2021 and 2022, US sales of non-alcoholic liquor grew 116 percent with non-alcoholic beer sales increasing by 21 percent and non-alcohol wine sales growing by 20 percent. It's a byproduct of the sober-curious movement driven by Gen Zers and millennials choosing to drink less alcohol for health or social reasons.
If you are thinking of diving into the functional beverages market, you might wonder which product is right for your company. Let's look at three functional beverage trends – sober-curious cocktails and beer, coffees, and sodas – that are at the top of the scene right now.
(Sober-Curious) Functional Beverages
Non-alcoholic craft beer (yes, it exists) and alcohol-free liquor (it exists, too) are still in the rearview when it comes to sales of alcoholic beer, wine, or spirits. Regular alcoholic beverages still dominate the market. But non-alcoholic functional beverages are gaining ground – and the sober-curious movement is one reason why.
One company making a name for itself in the sober-curious movement is Seedlip. Since launching in 2015, the British company has quickly become a leader in plant-based liquor alternatives, including Spice 94 for booze-free martinis, mules, and highballs, Garden 108 for toddies, and Grove 42 for margaritas and "miNOsas". Mentions of Seedlip mixes on drink menus have grown 100 percent year to year, according to food service firm Technomic.
There are non-alcoholic wine grape beverages too, like Proxies. This blend of fruit, tea, spices, bitters, and wine grapes doesn't mimic any particular type of wine, instead going "beyond the grape to capture everything that makes wine a great pairing with food," according to the company. The tannins are still there – but at a quarter of the calories of a glass of wine and zero alcohol.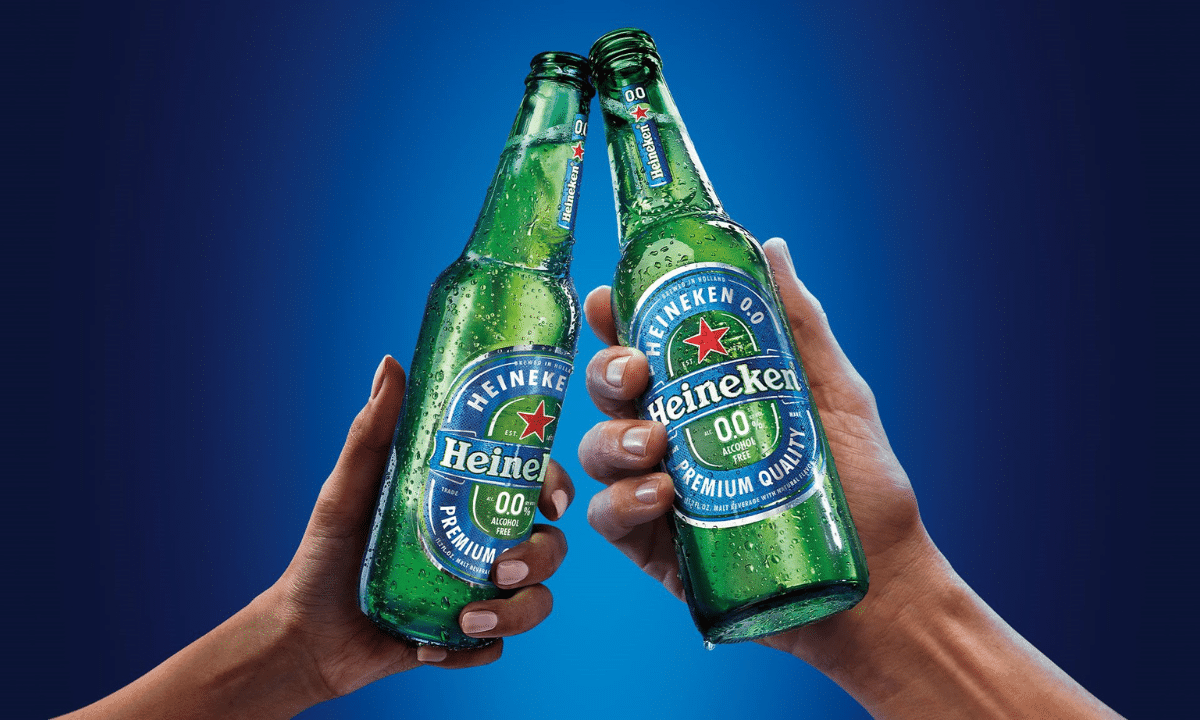 Even mainstream beer companies like Heineken are joining the movement. The Dutch company produces Heineken 0.0 – an alcohol-free malt beverage that Heineken's website celebrates as a non-alcoholic brew "defined by its refreshing fruity notes and soft malty body – perfectly balanced."
As competition for sober-curious consumers continues to grow, companies must deliver ever-better products, according to Beverage Digest editor Duane Stanford in a 2022 interview with CNN. "There is a real market force now to go and create those solutions and to really work at it," he said. "So people are figuring it out."
Functional Coffee
Another segment of the functional beverages market is coffee. That's right. Companies are taking that daily cuppa and turning it into a health-conscious drink that blends traditional coffee with nontraditional ingredients like CBD, mushrooms, and even exotic fats. So far it's working. By 2026, the functional coffee share of the functional beverages market is expected to grow by $2.3 billion – and we have the lowdown on a couple of the contenders.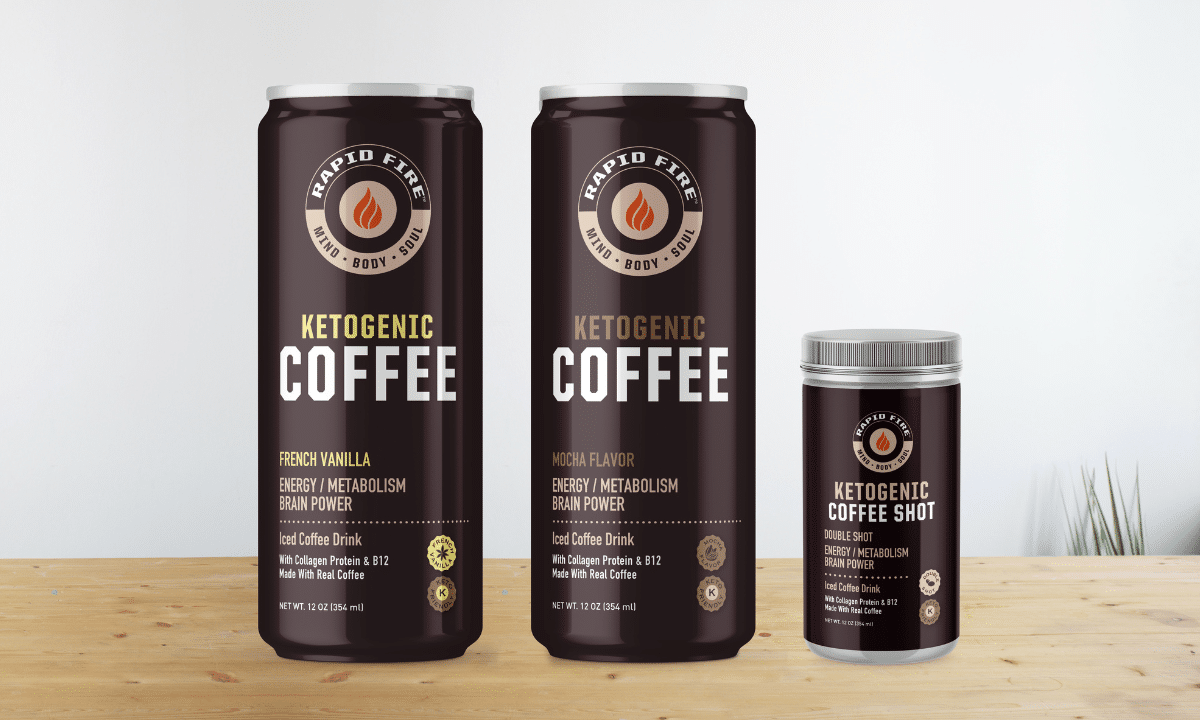 Keto coffee brand Rapid Fire is a ready-to-mix product that gives consumers added value in each cup by mixing coconut oil and grass-fed butter with coffee customers crave. Other special add-ins, like collagen protein, have made Rapid Fire one of the most accessible functional coffee brands in the US today, available through retailers that include Target and Kohls. We were able to contribute to Rapid Fire's success with a logo and packaging redesign that really makes this product shine.
Coffees infused with CBD, or mushrooms like cordyceps and chaga, are also taking their place in the functional coffee realm. Brands like Buddha Beans – which markets itself as "hemp infused coffee" – are reaching a whole new community of health-minded coffee drinkers who want to amp up their java.
Functional Soda
Not everyone is into morning joe or a zero-alcohol aperitif. Fizzy water is more their style, making those folks a perfect fit for dozens of functional soda brands on the market today.
Functional soda is considered a healthier soda because it eliminates most (sometimes all) of the added sugar found in regular soda and adds in CBD, spices, botanicals, fruit, probiotics, and other functional ingredients to make soda, well, nutritious.
Among the soda startups making a name for themselves in this functional beverages sector is Poppi – a Texas-based company that mixes its low-sugar lightly carbonated soda with apple cider vinegar for better gut health. Another is Recess, which produces magnesium- and lemon balm-infused seltzers with zero sugar added.
The Regulatory Landscape
What makes functional beverages marketable is their nontraditional ingredients, most of which are dietary supplements not approved for medicinal use by the Federal Drug Administration (FDA). That's why any product containing a dietary supplement must make clear that any health claims on the label are not backed by the FDA.
Of course, it helps to know exactly what a dietary supplement is before you enter the functional beverages market so that you are sure you are meeting regulations.
According to the FDA, a dietary supplement is an ingestible product that contains a "dietary ingredient" that supplements the diet. Dietary ingredients per the FDA include "vitamins and minerals; herbs and other botanicals (ginger, mushrooms, dandelion root, etc.); amino acids; enzymes and live microbials (probiotics)." Brands in the functional beverages market today usually have one, if not more, of these ingredients per can or bottle. And they need to be careful how they present them to the public.
Functional beverages should steer clear of making claims that their drink can treat, prevent, or cure any health condition to stay within FDA guardrails. It is generally considered safe, however, to broadly reference reported benefits of dietary ingredients without selling your drink as a cure-all.
Our Take
When it comes to food and beverage innovation, the functional beverages market is anything but all wet. Consumers are craving sober-curious mocktails, functional coffee, and fizzy drinks that both small startups and large companies are delivering. And with sales growth projected in the double and triple digits, the market is certainly hot.
You will need to know the regulatory landscape that guides dietary supplements used in most of these nontraditional beverages before entering the functional beverages market. But the possibilities appear practically endless once you know the rules.
Thinking about launching a product in the functional beverages market? We can help!