You walk into a grocery or corner store and notice a blaze of hot pink and orange boxed in by funky graphics in the beverage aisle. It looks like a craft beer display, but it's not. These are functional beverage brands – mostly non-alcoholic and health beverage brands that are conquering the drink world one sip at a time. And with more health- and sober-conscious consumers seeking out functional beverages today, opportunities for small businesses to enter the market are growing, too.
Investors have been pouring billions into probiotic drinks, protein and nutrient-rich shakes, and CBD-enhanced beverages that have become the face of functional beverage brands now on store shelves. Right now the estimated value of the global functional beverage market is $147 billion. By 2027, that market is expected to grow to $224.9 billion.
Sales are particularly strong in the U.S., where the value of functional beverage brands is $48.4 billion – and growing!
Because investment usually follows the product, it helps to know what customers are looking for when it comes to functional beverage brands if you are considering a startup. We can start by looking at a few top functional beverage startups in the US market today. Then we'll look at some investment strategies for companies eager to start their own brand.
Functional Beverage Brands Funding Success Stories
When it comes to non-alcoholic brands, functional beverages enhanced with mood- and mind-boosting ingredients are at the top of their game right now. Traditional medicinals like turmeric or ginkgo for improved memory are found in many brands. Stress-relieving supplements called adaptogens are there too, including CBD and cordyceps mushroom. Then there are nootropics – choline, herbal ginseng, and caffeine-like ingredients for cognitive function.
Which brands do best may depend in part on which ingredients and packaging they choose. A new study by consumer data firm Veylinx indicates that non-alcoholic, canned drinks infused with CBD are 16 percent more attractive to consumers than other non-alcoholic brands. Adding the words "natural mood boosters" pushed demand up nine percent, according to the study.
We looked at three functional beverage brands that are attracting investment to see how the brands, their ingredients and investment stack up.
Odyssey Elixir
Swirled golds, pinks, and purples behind the geometric logo on cans of Odyssey Elixir engage the brain before the first sip. It's a great intro to what's inside: a functional beverage in a variety of flavors that delivers a mix of traditional medicinals (lion's mane and ginseng), cordyceps mushrooms, and green tea caffeine. So far the startup has raised $8.3 million in total investment funding to improve its distribution now spread among 5,000 retailers including Publix, CVS, and Meijer.
Kin
With nearly $14 million in investment so far, Kin Euphorics co-founded by model Bella Hadid is surely over the moon. The New York City-based social tonics brand blends adaptogens, nootropics, vitamins, and botanicals to boost immunity and "mellow your mind." Top sellers include the tonic Actual Sunshine – a non-alcoholic blend that includes saffron, turmeric, collagen, and caffeine – and Lightwave, a non-alcoholic non-caffeinated nightcap with reishi mushroom and L-Tryptophan for a restful night.
Cloud Water Brands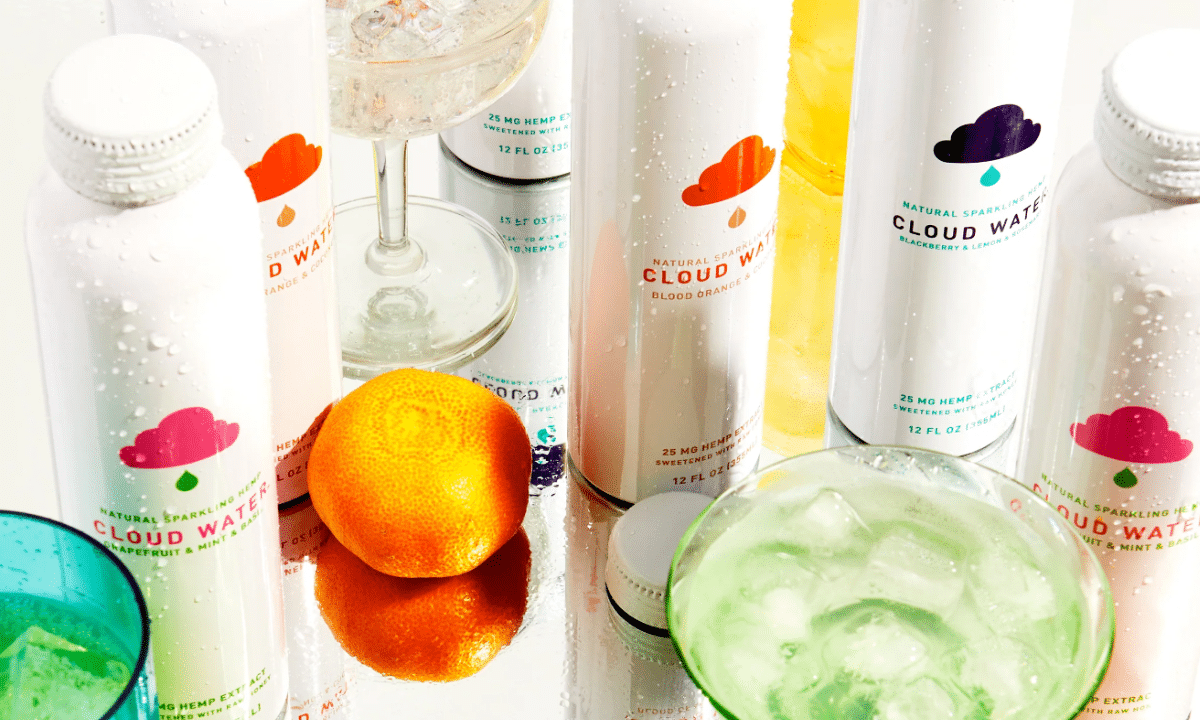 Cloud Water Brands is anything but murky when it comes to success in landing investors for its functional beverage brands. The New York-based company has secured $5 million in first-round funding for its CBD water and immunity drinks since launching in 2019 with backing from several celebrities including the New York Rangers' Adam Fox and actor/director Liev Schrieber. Its Cloud Water + Immunity line is expected to grow 200 percent this year alone through retail partnerships that include CVS, Sprouts, 7-Eleven, and Walmart.
How to Find Investors for Functional Beverage Brands
If you are like most of us, you don't have an A-list actor or a sports star in mind to help fund your non-alcoholic beverage or that next big protein/immunity booster. And that's perfectly ok. The market for functional beverage brands is far from tapped out with plenty of investment available, if you know where to look.
Just keep in mind that most investors want evidence that their money will grow before funding a product. You can put their minds at ease by proving you are financially ready to start a new brand. Having a good relationship with the investor is also key. So is proving that you have detailed knowledge of the functional beverage brands market.
Build Rapport
Finding an investor doesn't happen with one call or one email. But first impressions count. The fact is that hundreds (and thousands) of startup pitches are made to investors. They want to know you are confident about your brand. They'll want you to show confidence in the people who work for your company – from management, to tech, to sales, to marketing – and give clear answers to their questions.
Bob Nakasone, managing director at private equity investment firm First Beverage Group, says his firm prefers knowing a beverage entrepreneur for six months to one year before talking with them about investment. "You're going into business together and so it's important that there is a nice period where you're able to get to know each other," he says. "I would say failing to adequately engage investors before you need money is a mistake."
Show That You Are a Good Financial Risk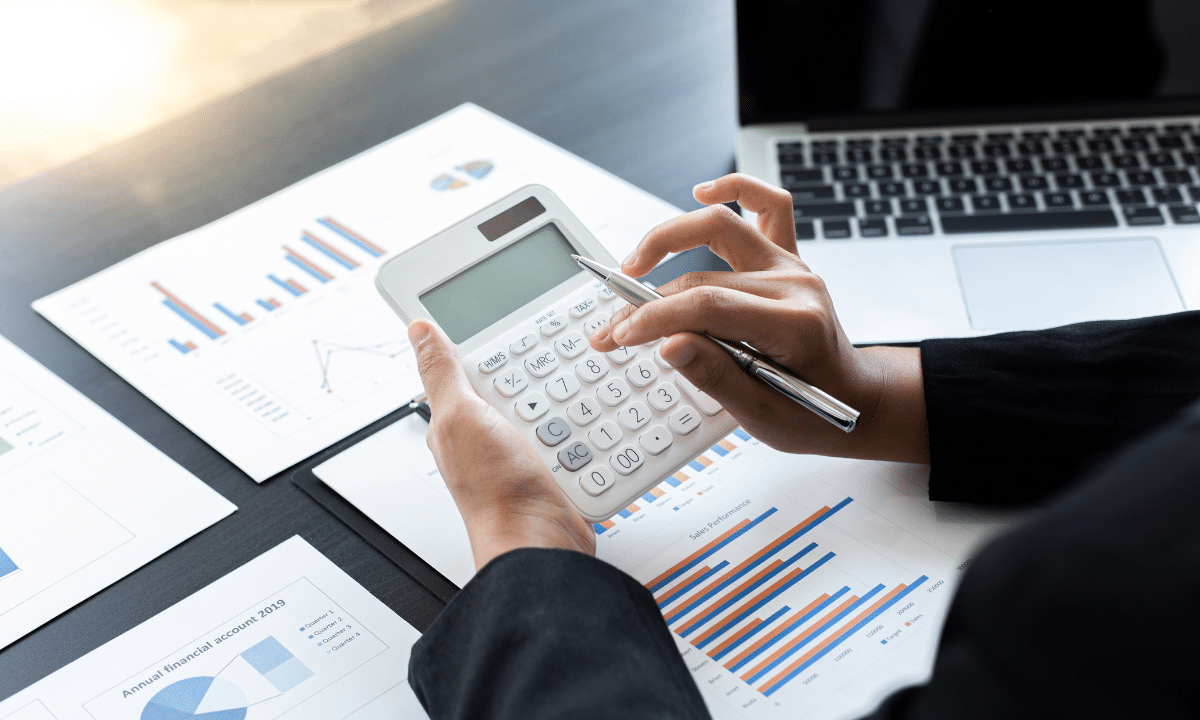 Let's say that you are already in production and need an extra round of seed funding from a private investor. An investor will want to make sure your company is healthy before they make an offer. Revenue reports and profit/loss statements will help you show potential investors what they can expect. A higher profit margin will usually bring more investment, while a period of instability in your company could make investors think twice.
If you don't have any revenues to report yet, investors will probably want to see some indication that they can trust you with their money. They may want to know your business assets or proof that you have honored past financial commitments, like paying off a loan. It depends on the investor. The best way to know what is expected is to get to know investors first.
Know Your Stuff
Entrepreneurs go into the functional beverage industry for a reason. Perhaps they have experience in nutraceuticals and want to expand into a beverage line. Maybe someone is a craft brewer who sees demand for non-alcoholic cocktails with a fun twist. Investors will want to know your why and what makes your brand stand out.
Be prepared to explain how you compare to the competition, what makes you different, how you will make money, and that your business model is sustainable. Be clear and stay to the point. Remember that confidence is key when you are making a pitch for startup funding.
One Last Take
Funding for new functional beverage brands is still flowing for entrepreneurs who have a marketable idea and know how to sell it. And with the functional beverage market expected to double over the next decade, brands still have plenty of opportunities to compete. The challenge is how to bring something new to shelves stocked with brands that are now gaining traction – and convincing investors you can make it work.
Building relationships with potential investors and showing them that you are a good financial risk are both critical to your success. So is having confidence in your ability to compete – and sustain your brand – in today's sizzling functional beverage market.
Are you looking for a manufacturer for your functional beverage idea? Start your search with our Functional, Adaptogenic & Sober-Curious Co-packer/Private Label Directory!