If you're passionate about skincare, you might have considered launching your own skincare line. After all, you've experimented with different brands, developed a feel for what works and doesn't, and watched many brands gain success!
Now is the perfect time to start your own skincare line. The skincare industry is thriving, growing year after year. It's projected to be worth $189 billion dollars by 2025!
But starting your own skincare line takes more than a passion for moisturizers and serums. It takes planning, strategy, and a business-savvy approach that can lead to success.
With the right steps in place, though, you can launch a successful skincare brand, even if you don't have business experience.
Read on to find out how to start your own skincare line!
Step 1: Consider the Products Your Skincare Line Will Offer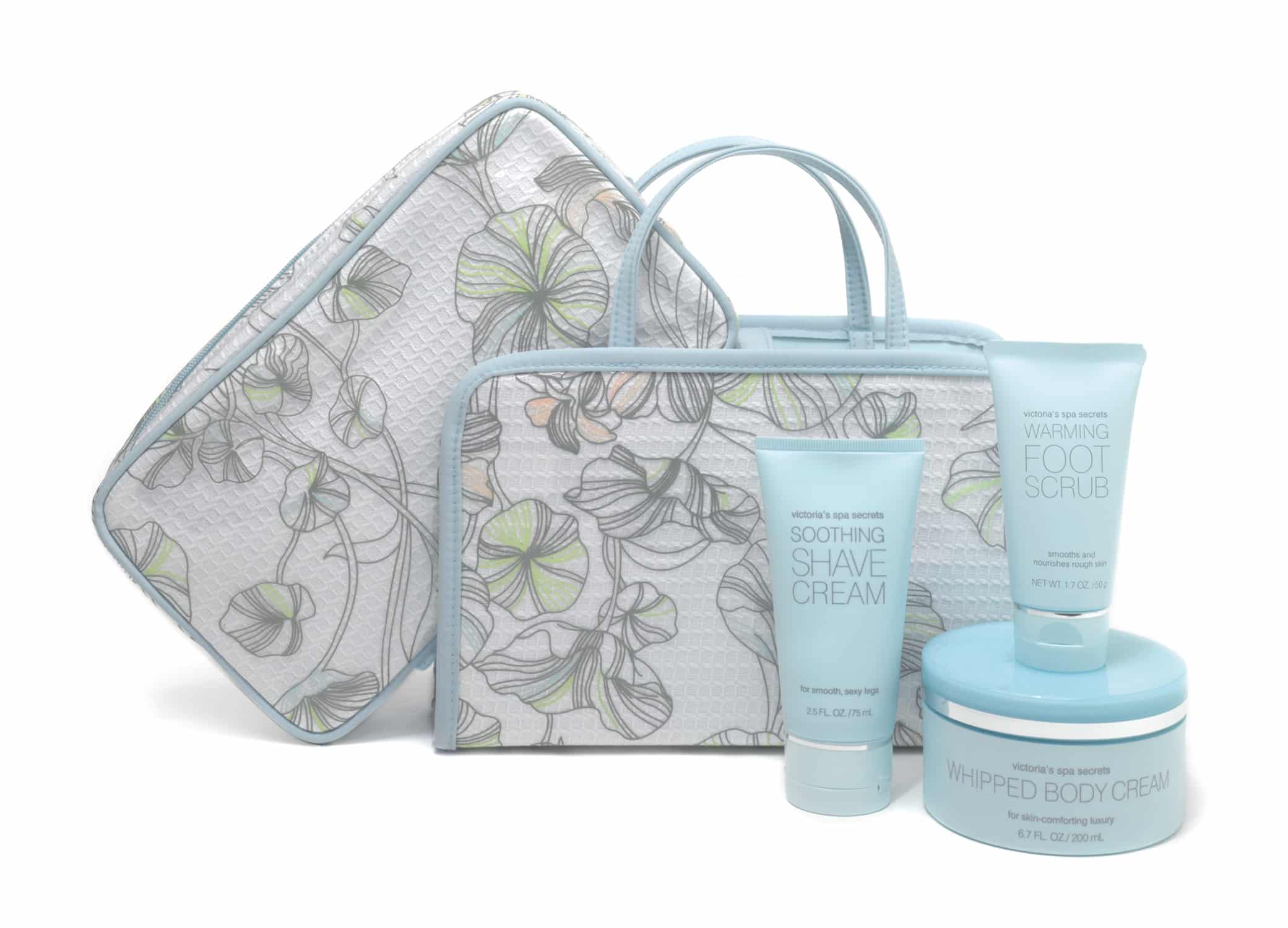 Before you start working on the technical aspects of your business, you need to first consider what types of products you want to offer.
The skincare industry offers plenty of possibilities. Do you want to offer a skincare line with anti-aging products? Moisturizers? Acne solutions? Facial cleansers?
You can choose to focus on just one product or offer a small handful of selections. Either way, you'll want to keep your offerings limited at first—this will help you perfect your products and stay focused.
It's ok if you're not completely sure what you want to offer yet. Getting clear on your audience and your niche will help you figure out what products to offer. But starting with a vision in mind will set you up for success.
Step 2: Determine Your Target Audience
As you start to form an idea for the products you want to offer, you'll want to narrow in on your customer base.
Too often, businesses start developing products and building a brand without getting clear on who they want to serve. But successful business owners know that it should be the other way around—your target audience should inform all of your other business decisions.
Maybe you plan to target teenagers or young adults struggling with acne. Or perhaps your audience is middle-aged women looking for anti-aging solutions. You might serve those looking for natural skincare alternatives.
You'll want to create a brand around your target audience. Teenagers and middle-aged women will appreciate different logos, brand colors, and packaging styles. That's why it's important to get clarity early on about who you want to serve with your skincare line!
Think about your target audience's age, income level, gender, and most importantly, their pain points (and how you can solve them)!
If you aren't sure who your target audience is, try using the Value Proposition Canvas—a tool to help determine how your products offer solutions to your customers.
Step 3: Carve Out Your Niche
The next important step in starting a skincare line is determining your niche. You want to figure out what sets you apart and makes your business special.
For new business owners, choosing a niche can be intimidating. You might think you're turning away business or limiting yourself.
But the old saying goes, "if you try to sell to everyone, you'll sell to no one." In a competitive industry, the best way stand out and succeed is to narrow your focus and choose a profitable niche.
Your target audience will help you determine your niche. For example, if your ideal customer suffers from sensitive skin, you could start a skincare line offering unique non-irritating skincare products.
Competitor research can also help you choose your niche. Spend some time getting familiar with people in your industry. What type of language do they use? What do their brand colors look like? Who are they serving?
Once you get an idea of what competitors are offering, figure out what you can create that's different. That's where your niche will lie!
Step 4: Set Up Your Business Legally
Before you can start manufacturing and selling your products, you need to set your business up legally.
The first step is to choose your business' legal structure. A sole proprietorship or a general partnership might be right for you if you have limited capital and need the fastest and simplest solution. These typically require applying for an EIN (or federal tax number) and a DBA (or "doing business as" name).
However, forming an LLC (or limited liability corporation) might be a better choice if it's a viable option for you financially. Under an LLC, your business is set up as a separate entity from you, meaning your personal assets will be protected in case of a lawsuit.
S Corps and C Corps also offer liability protection. They also come with tax benefits that might come in handy. But they are more complicated and expensive to set up, so they might not be the ideal choice for you as you start your skincare line. (You can always change your business structure later down the line as you grow!)
You also need to research your state's requirements for business licenses and sales tax permits, along with any additional certifications you might need.
Setting your business up officially and legally will protect you later down the line and help your skincare line run smoothly.
Step 5: Choose Your Manufacturing Path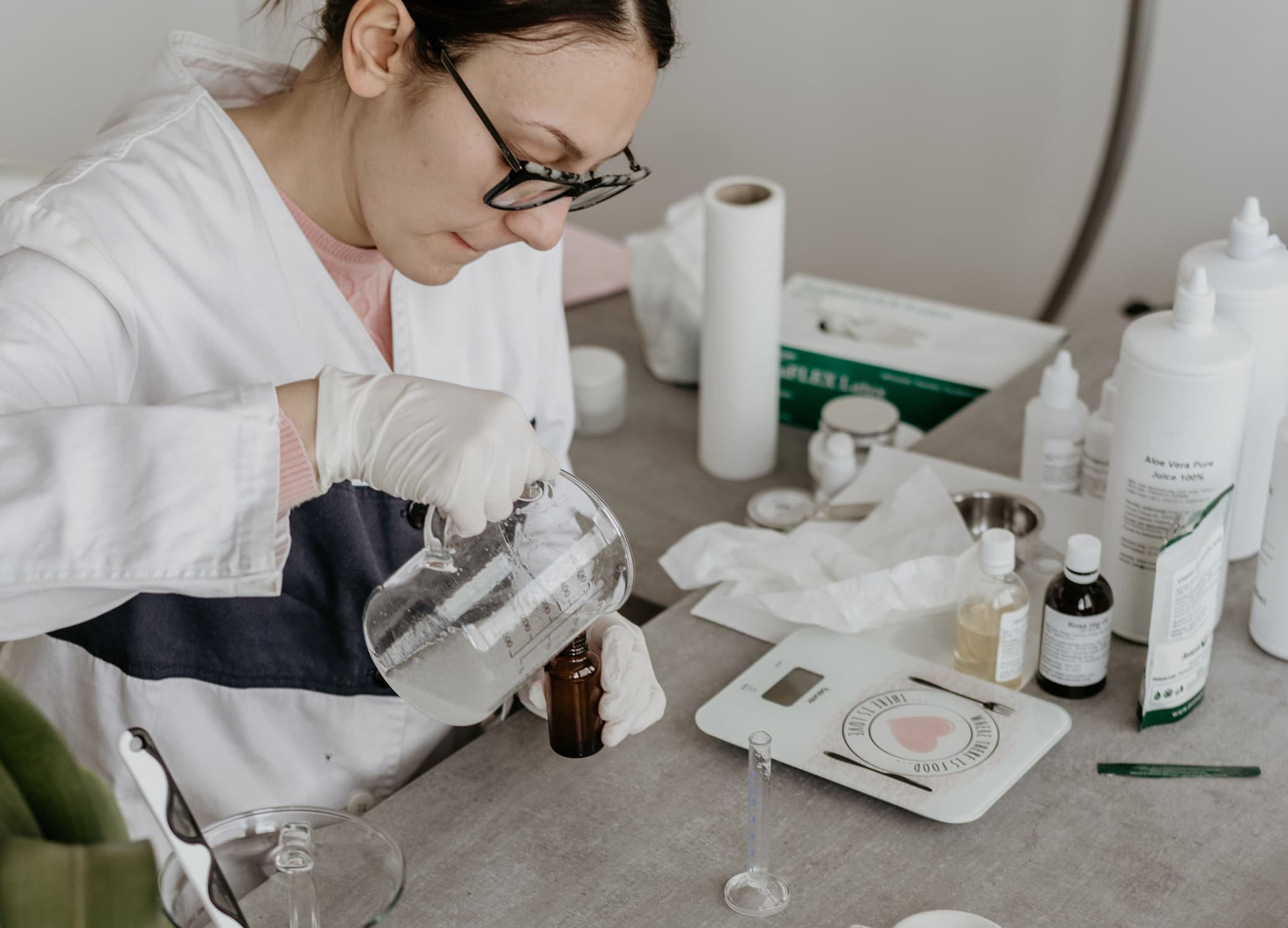 There are several different ways to manufacture your skincare line. You can choose to manufacture the products in-house, work with a contract manufacturer, or private label your products.
In-house manufacturing is typically only an option for large companies with plenty of capital. This option does allow you to maintain control over your products, but it comes at a large cost.
With contract manufacturing, you work with a manufacturer who will add specific ingredients to existing formulas, creating the products you will sell. Alternatively, you can work with a custom-formula manufacturer to create completely unique products for your business. This does come at a higher cost than private label, and the turnaround time will be slower.
If you choose to private label your skincare line, you will buy existing products from a manufacturer and add your own branding and marketing. This is usually the cheapest and simplest option—however, it does mean that your products are not unique.
There isn't a right or wrong manufacturing path to choose. It all depends on your business, your budget, your goals, and your vision. (For more guidance on manufacturing paths, check out our course, Launch My Beauty Product!)
Step 6: Locate a Skincare Manufacturer
Unless you are able to manufacture your skincare line in-house, you'll need to find a third-party manufacturer.
You can choose a manufacturer in the United States, or opt for an overseas manufacturer. If you choose to partner with someone overseas, just keep in mind that there could be a quality control issue, and it will be harder to address problems as they arise.
You can find manufacturers through online directories, like Thomas Net and Maker's Row.
Sarati International is a popular private label option for skincare. Essential Wholesale and Labs offers both private label and contract manufacturing in the skincare industry.
If you want to use a custom-formula chemist, The Chemist's Corner is a great resource for locating someone to work with.
Make sure you are clear on expectations and open with communication. Find out what is included when working with your manufacturer. For example, some manufacturers only create the product, and others can handle both the product and the packaging. You don't want to be surprised down the road!
Step 7: Build Your Brand
The skincare industry is competitive. If you want your skincare line to stand out, you need more than just a business—you need a brand!
Branding includes your brand story, logo, packaging, business name, tagline, copy, and brand colors—all of the assets that people see and associate with your brand.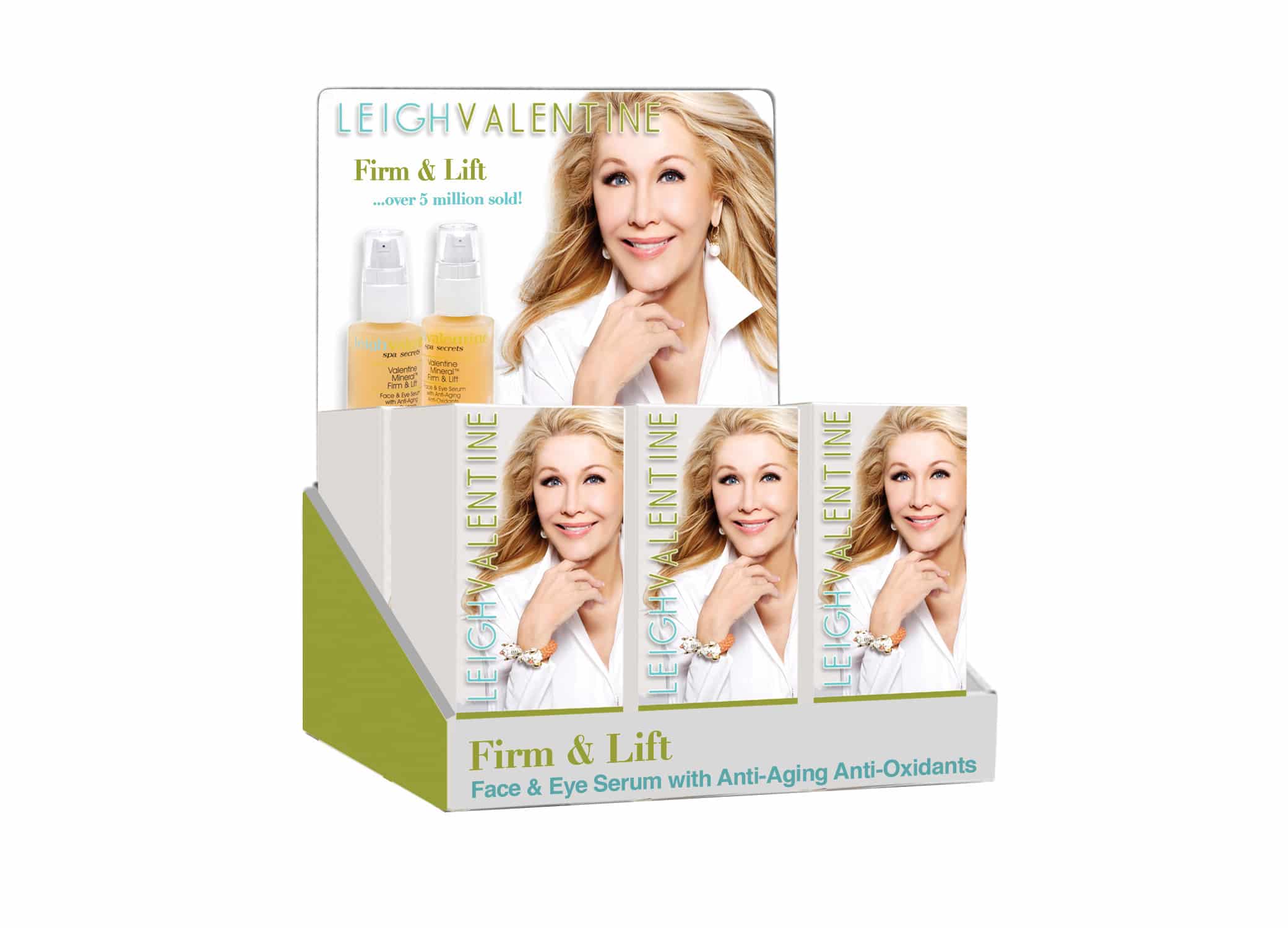 Think about your niche and your target audience. What brand colors and imagery will resonate with them? What will help your product stand out on the shelf? Will you use bold, eye-catching colors to draw them in? Or does your target audience prefer sleek, metallic colors?
Every element of your branding should tie back to your audience. What typography will resonate with them? Will your copy persuade them to buy? What imagery do they connect with?
Your branding decisions need to be made with your customer in mind, along with your overall vision for the brand. An agency or a designer can help you determine how to position your skincare line and connect with your audience.
Step 8: Ensure that Your Label Follows Industry Standards
You'll also need to research the laws and compliance surrounding your products.
For example, you have to be transparent about the ingredients in your products. You also have to offer certain warnings associated with specific products, like allergy warnings or sunburn warnings.
Consider consulting with an attorney to ensure that your labels follow FDA guidelines.
You'll also need to incorporate barcodes into your label to simplify inventory and satisfy retailer requirements.
Step 9: Decide Where and How to Sell Your Products
Once you have your manufacturing and production lined up, you need to consider where and how you're going to sell your skincare line.
Many skincare businesses start by selling online, either directly through their own websites or partnering with larger retailers like Amazon. Make sure your website or product page is clear and easy to navigate.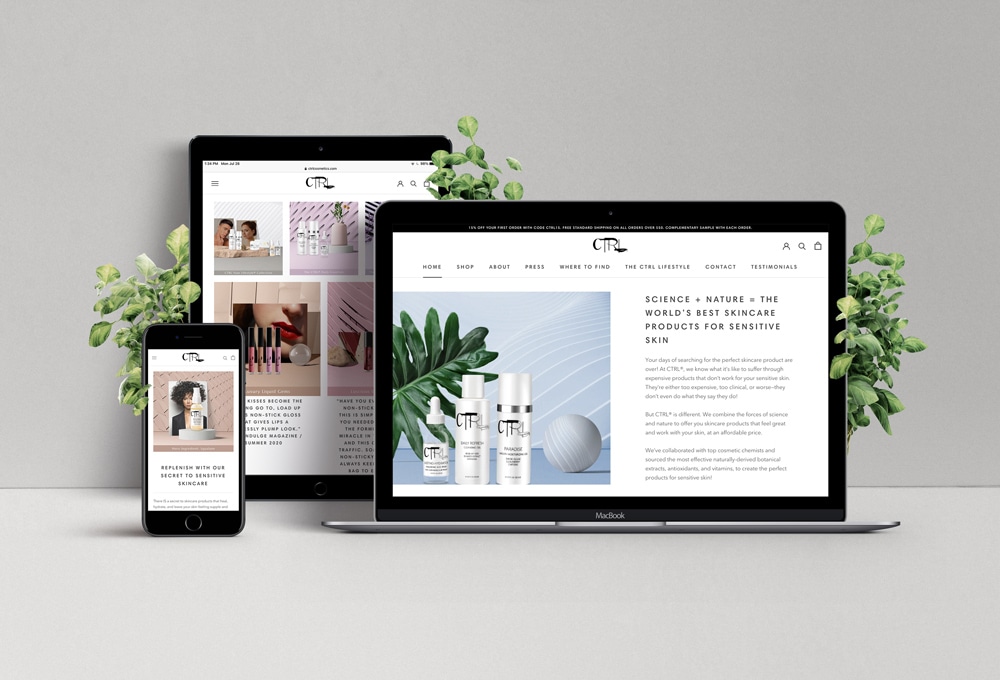 You might also want to sell wholesale to larger retailers. Contact specialty stores or local pharmacies to see if you can sell your product there. As your business grows, connect with distributors that can help land your products in larger cosmetics stores.
Remember that retailers and distributors get contacted by many different companies looking to expand their reach. Take the time to ensure that your product looks credible, professional, and marketable before you reach out!
Step 10: Market and Spread the Word
Marketing is the final ongoing piece of the puzzle to help your brand thrive. Create a quality website that reflects your brand and resonates with your audience.
Social media also offers plenty of possibilities for skincare brands. Make sure that you have a strong presence and that you spend time engaging with your customers.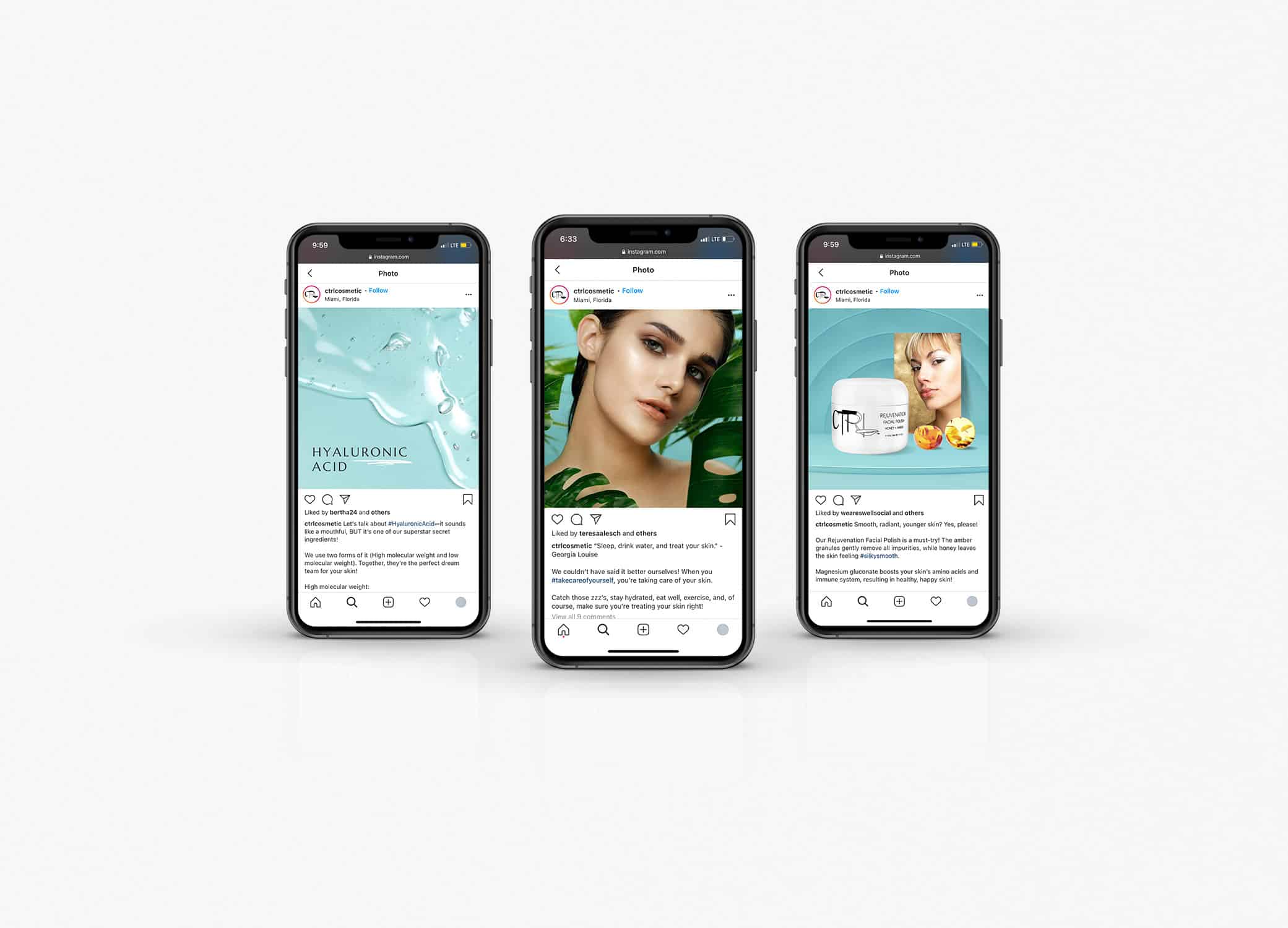 Find skincare influencers and contact them about promoting your brand in exchange for free products. Consider offering giveaways and promotions to your followers to build brand loyalty and excitement.
You can also pitch to magazines and online publications to try to spread your brand name and let the world know about your product.
Remember that marketing takes time and dedication. Keep persevering and experimenting with different marketing channels until you find out what works for you!
For more advice about starting your own skincare line, making the important decisions for your business, and avoiding the common pitfalls new beauty business owners make, check out our course, Launch My Beauty Product!
At Crème de Mint, we've partnered with many skincare and beauty brands and startups, including Leigh Valentine, CTRL Cosmetics, Victoria's Secret, Bliss, and Zach Madison. We'd love to help you launch your skincare line. Contact us today for a consultation!