So you want to launch a business? You've come up with an idea, and you're ready to get started! But do you have what it takes to start a successful business?
Despite what you may think, business success isn't just about having experience, investors, or money. Of course those are helpful, but they aren't everything! There are plenty of other factors that can lead to a successful business and determine whether your brand will thrive or falter.
In addition to running my own award-winning agency, over the past 12 years I have worked with several successful large businesses, including Avon, Victoria's Secret, Benihana, and Bliss, as well as many small startups. I've also trained entrepreneurs and business owners through the Entrepreneur Minds Academy and Udemy.
Through the years, I've seen the difference between those that thrive and those that don't. Read on to find out what it takes to build a successful business, and how to figure out if you're ready.
Successful Business Owners are Planners
In order to start a successful business, you need to know how to plan—not just the big picture but all the little details.
One of the most important pieces that determines your success is a business plan. A good business plan serves as a roadmap for your business journey. It outlines where you're going and how you're going to get there. It also lays out your niche, mission, and values.
There are two important questions to ask yourself as you craft your business plan.
Will I be a solopreneur or will I build a team?
You shouldn't just wing your business structure—you need to carefully consider how much support you need and where it's going to come from.
Maybe you need a co-founder to divide responsibilities with. Or perhaps you just need a team of trusted advisors or some support staff.
Even if you choose not to build a formal team, there are probably areas where you will need to outsource tasks so you can stay focused on the business. For example, you can outsource accounting or bookkeeping, content creation, or social media management.
When considering outsourcing, think about where your strengths lie and what tasks take up the most time and energy. It could be well worth it to invest in someone to take on some of those tasks that drain you.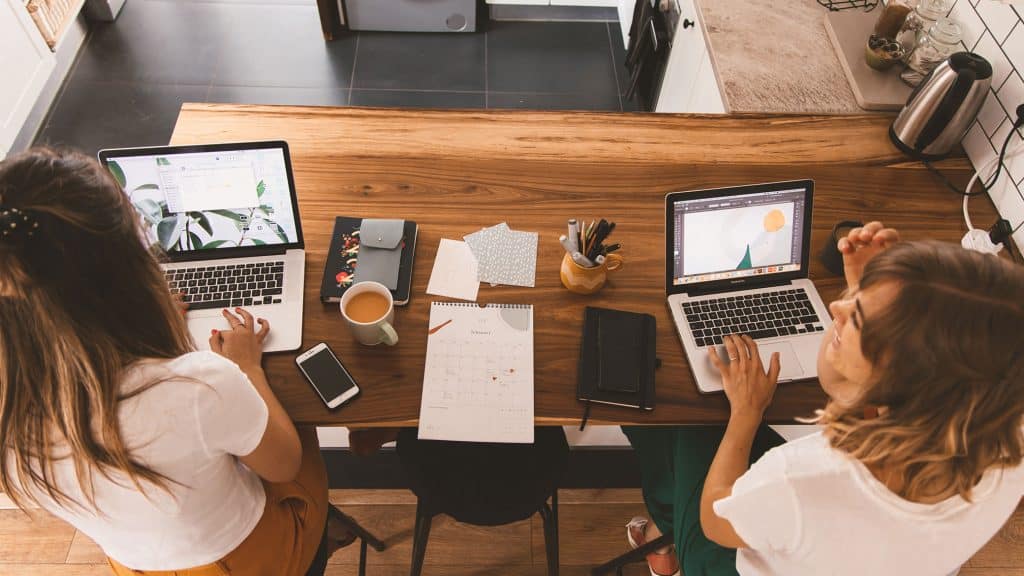 What is my exit plan?
None of us get into business planning to fail. But as a business owner, you need to consider what happens if you decide to end the business.
You might hit a point where things aren't going as planned and you need to dissolve the business. Or perhaps you will decide to sell your brand to a larger company.
Either way, come up with your plan in advance. How will you know it's time to end the business? What do you plan to do with your assets? Don't wait until the situation is bad to make these decisions.
Use these questions as a guiding point to crafting your business plan. Successful business owners plan ahead and think strategically.
Businesses Who Niche Succeed More Often
There are some industries where remaining general makes sense. More often, however, you need a niche in order to stand out and succeed.
When you niche down, you get more clear on who your audience is and what problems your business solves for them. That makes it easier to make business decisions, deliver content, market, and communicate the benefits of your business.
Niching down also helps you compete even in saturated markets. Large companies have big marketing budgets and existing brand awareness. Standing out compared to them can be difficult.
But if you carve out a niche for yourself, solving a specific gap in the marketplace, you can thrive even in a competitive market.
For example, one of our clients, Expressed Juice, needed to find a way to set themselves apart in a competitive juice industry. By getting clear on who they wanted to serve (a young, edgy crowd that cared about wellness) they were able to position themselves as a unique company, which led to so much success that they had to pivot from their original business idea!
When choosing your niche, first think about your audience. The more clear you can get about who they are and what problems they need solved, the better. You also want to research and make sure that your niche is growing and profitable.
Savvy Business Owners Use their Resources Wisely
Launching a new business is exciting. But it can be easy to get carried away and spend more time, money, and energy than you can afford.
You need to understand what resources you're willing to put into your business in advance. How much capital do you have? How much money are you willing to borrow and invest? How much time can you realistically put into your business?
Big goals are important, but it's more important to be realistic. Make sure you can execute the business plan you create, and continue to sustain it long-term.
Successful Businesses Focus on the Right Metrics
When you launch your business, you might find yourself obsessed with numbers and metrics. How many followers you have, how many engagements you get, and, of course, your sales.
It's important to remember that not all metrics are equally important. Understanding the difference is key.
Metrics like followers and likes are vanity metrics—they only matter as they relate to your sales. It's better to have 100 engaged followers than 1,000 followers who never interact with your brand!
Focus on what really matters and make sure you're putting time and energy into sales and numbers that impact your business success.
The Best Business Owners Know How to Adapt
Few business owners end up exactly where they started out. Somewhere along the line, your business will likely shift, grow, or change. That can be a great thing! But if you aren't willing to adapt and iterate, your business could suffer.
Great business owners are constantly testing and adjusting their strategies. There are plenty of strategies you can use to grow your business. Some of these include Facebook and Google ads, building an organic following on Instagram or Tik Tok, and working with influencers.
Some of these will work for your business, and others won't. You have to be willing to pay attention and adjust when necessary. For each strategy you try, set a timeline. Monitor how well it works during that time, and be ready to adapt!
Remember that some strategies work for a while, but won't stay productive in the long run. That means that you need to constantly monitor and assess yours. Don't lose sight of the big picture!
Thriving Businesses Become Brands
If you want to thrive, you can't just build a business—you need to build a brand. When you create a captivating brand, customers are more likely to trust you, buy from you, and spread the word to others.
A compelling brand can also help you build relationships with influencers and gain access to distribution channels.
It's also important to remember that branding is not just creating a logo or a website. Branding is a process of creating an image that resonates with customers.
It needs to be deliberate and strategic. Start by thinking about what makes your brand special. What do you bring to the table that your customers love? That determines your brand image and story. It's also what shapes the backbone of your brand.
Every branding decision you make should tie back into that story and image.
Are You Ready?
Launching a business and building a brand doesn't happen by accident. It takes hard work, determination, strategy, and focus.
If you understand these critical components of business, then you might just have what it takes to create a thriving brand!
Ready to learn more about business building and branding? Read our post about creating your brand's tagline next!