Elevated Graphic Design in Iowa
Créme de Mint is proud to bring graphic design expertise to Iowa, helping businesses uncover their unique features and become craveworthy with elevated website, logo, and package designs.
Spirit Lake, Iowa is known for both its midwest charm and its commitment to health, wellness, and sustainable environmental change. The town boasts a thriving farmer's market, a grower's co-op, and a community market.
With one of the fastest-growing economies in northwest Iowa, the city attracts a range of businesses, particularly in the natural wellness space.
Whether you're a small business joining the growing local economy or you're ready to scale your business to the next level, we're here to help! 
Clients served in the area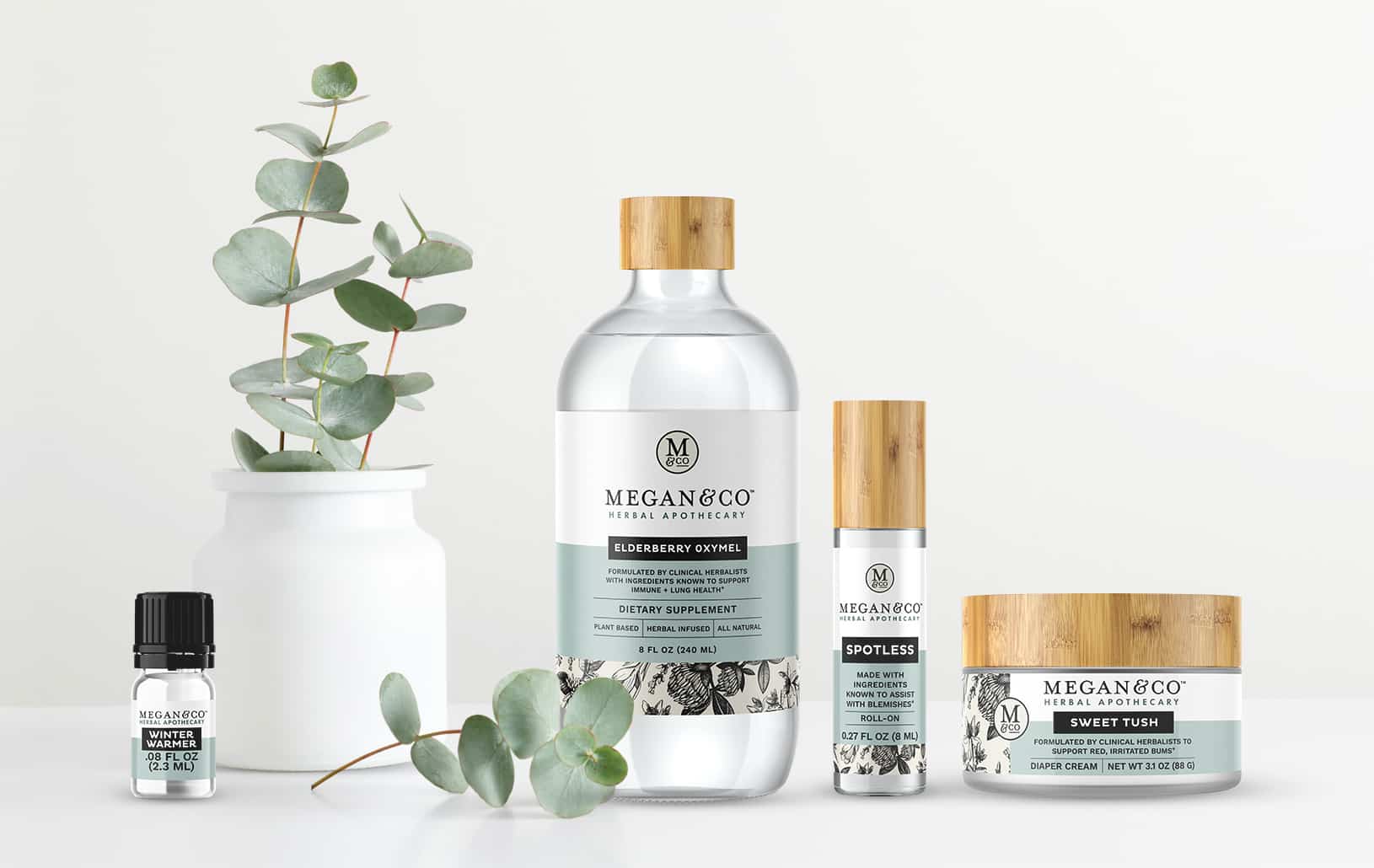 Megan & Co
Megan & Co Herbal Apothecary and Clinic is a source for herbal knowledge and organic products. Focusing on herbal education for the public, they opened their doors June of 2017 (brick and mortar) in Northwest Iowa. They are staffed by highly educated and experienced, Certified Clinical Herbalists, Certified Clinical Nutritionists, and Flower Essence Practitioners.Their in-house herbalists formulate with the best sourced ingredients they can find creating amazing herbal formulations.
We based the packaging design for the brand on a natural, but modern feel. The packaging materials and style are simple, but eye-catching—earthy, but polished.
This concept leans into a modern, clean apothecary style, referencing retro and classic elements but modernizing them. The goal was to communicate time-honored, trusted wellness methods but with a touch of modern life.
Expertise we provide
Logo & branding
Package design
Print design
Digital marketing
We'd love help you with your graphic design for your Iowa small business!
We build meaningful connections with award-winning graphic design. Let us be your creative partner to help your brand thrive.
Ready to grow your business?