If you're launching a business or looking to rebrand, you might want to know how to choose a logo designer. Choosing the right designer is one of the most important decisions you make when launching a business.
The right logo does much more than look pretty—it commands attention, tells your brand story, communicates your vision, and elicits emotion.
Your logo becomes the image your customers connect with your brand. It's the cornerstone of your brand identity.
That's why choosing the right logo designer is so important. Learn how to choose a logo designer for your business and start your brand on the right foot!
1. Can You Design a Logo in My Budget?
Having the right logo is crucial to your brand. But when you're starting out, you simply might not have capital to spare.
The cost of logo design comes at a wide range. (After all, some of the biggest global companies spent millions on the right logo).
You don't have to go into debt to hire a good logo designer. But you do have to be honest about your budget.
Weed out the designers you can't afford by asking upfront about rates and packages, and setting budget expectations right away. The last thing you want to do is fall in love with a designer you can't afford.
2. What is Your Timeline for Designing My Logo?
Just like budget, it's important to establish the project's timeline upfront. A good logo designer spends time getting the project right.
In addition to the actual logo creation, they will probably conduct research and refine and revise the design. The process will take anywhere from 3-8 weeks once the designer begins. Additionally, some designers or agencies will have a waitlist or be booked up when you need your design.
If you are in a rush, communicate that with your designer and find out if they are available in time. It's crucial to be on the same page when it comes to timeline.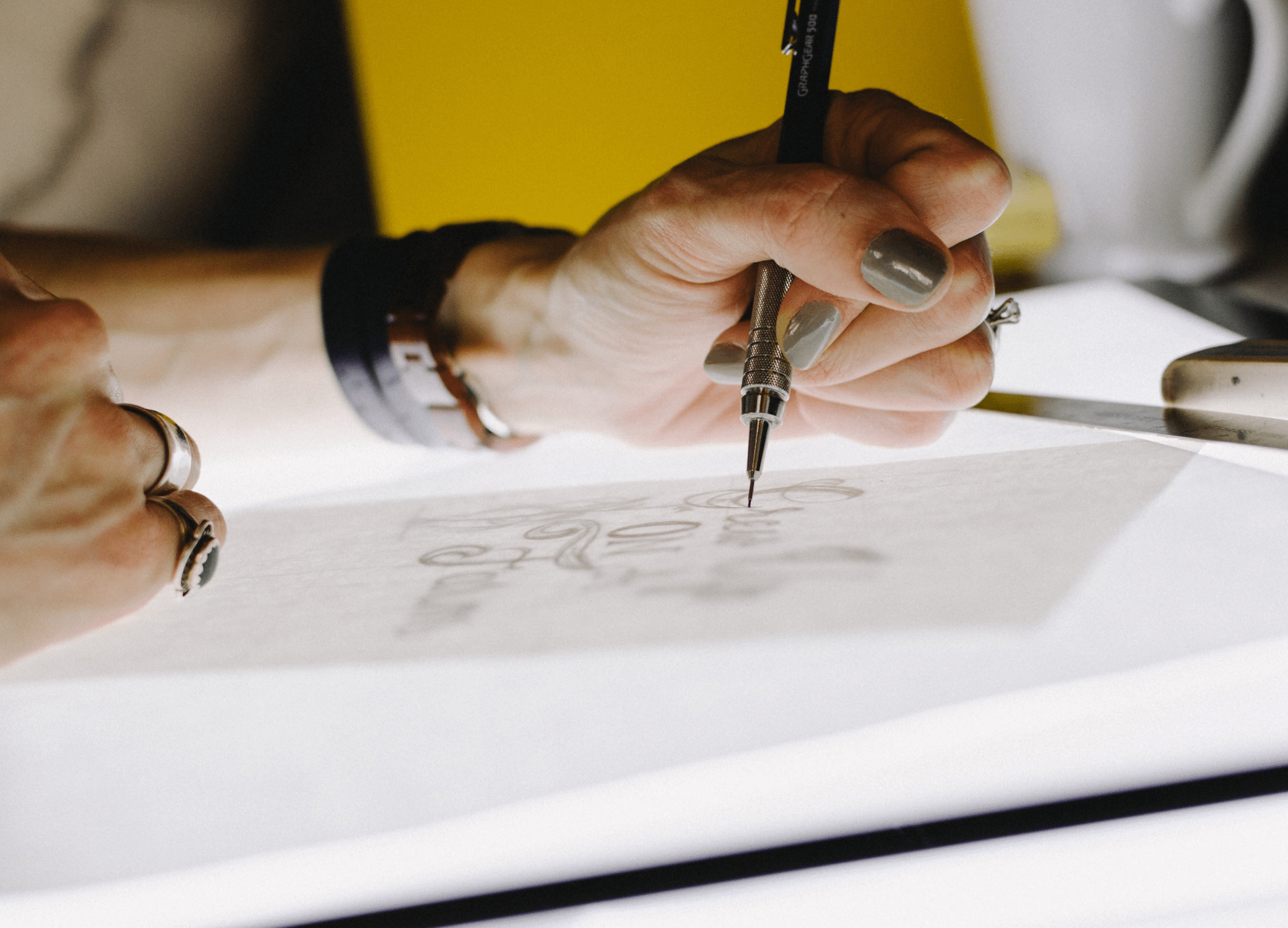 3. What Deliverables Will I Receive?
Before you hire a designer, make sure you understand exactly what you're getting. Different designers work in different ways.
Will your designer present you with multiple options? Are revisions included in the price? What file formats will the designer give you? These are all variables that you should consider when hiring.
The designer or agency should either give you a package breakdown or verbally explain what is included.
4. Do You Have Experience in My Industry?
Different industries and niches have different marketing trends and target audiences. That's why it's important that your logo designer has experience in your industry.
Your logo designer should understand the ins and outs of your industry well enough to know what typography, imagery, styles, and colors are being used. This will help them design a logo that is unique but that still resonates with your customers.
Ask the designer or agency to show you logos from your industry. Don't be afraid to ask how they came up with the designs! The process is as important as the finished product.
5. Do You Offer Other Branding Services?
Find out if your logo designer offers other services, including packaging design, copywriting, website design, and print design. If the same designer or agency works on multiple elements of your branding, they can build a stronger brand image.
The world's best logo wouldn't mean anything without other key branding elements, like a catchy business name, a memorable tagline, and a strong brand story. The strongest brands weave all of these elements together to create a cohesive brand image.
6. Can I See Your Portfolio?
Ideally, you will only have to invest in one logo that lasts for as long as your brand does. So you want to know that the agency you choose can create a design that fits your style.
Spend time looking through potential designers' portfolios. While each design they create is unique, there will likely be a style they favor. What words come to mind as you look through their past logos? Are the designs modern? Minimalistic? Chic?
Pay attention to the imagery, typography, and colors they incorporate. Do those elements match your personality and vision for your brand?
Choose a designer who already has a background creating logos that you love.
7. What Makes a Good Logo?
An experienced logo designer understands that a logo isn't just a creative picture. Logo design is an art, but it's also a science.
A good logo tells a brand's story, highlights its unique selling proposition, and reflects the personality of the people behind the business.
For example, our logo for Simply Sharon's, a local Miami cookie business, incorporated the brand's origin story. The brand was created by a woman who suffered from lupus, a medical condition her mother Sharon passed away from. Adhering to a specific diet and staying out of the sun helped her manage the condition. We designed a logo with an umbrella and a sun to help tell Sharon's inspiring story.
The designer or agency you hire should be able to communicate that logos need to reflect the brand and resonate with the audience.
8. What Is Your Logo Design Process?
Designers with experience know that having a process in place keeps the ball rolling. How do they gather the information they need to ensure a successful logo? Do they conduct market or competitor research? Where do they draw inspiration from? How often do they communicate with clients?
All of these are key questions that a well-established process can answer.
Have the designer or agency explain the phases of their process and what you can expect as you work with them.
9. What Do You Love About Designing Logos?
While it's important to make sure you choose a logo designer who is experienced and knowledgeable, you also want a designer who is passionate.
Ask them what they love about designing logos. Their answer will give you insight into their creative process and the passion they have for branding and design.
It will also give you a good gut feeling about whether their personality and communication style are a good fit for you.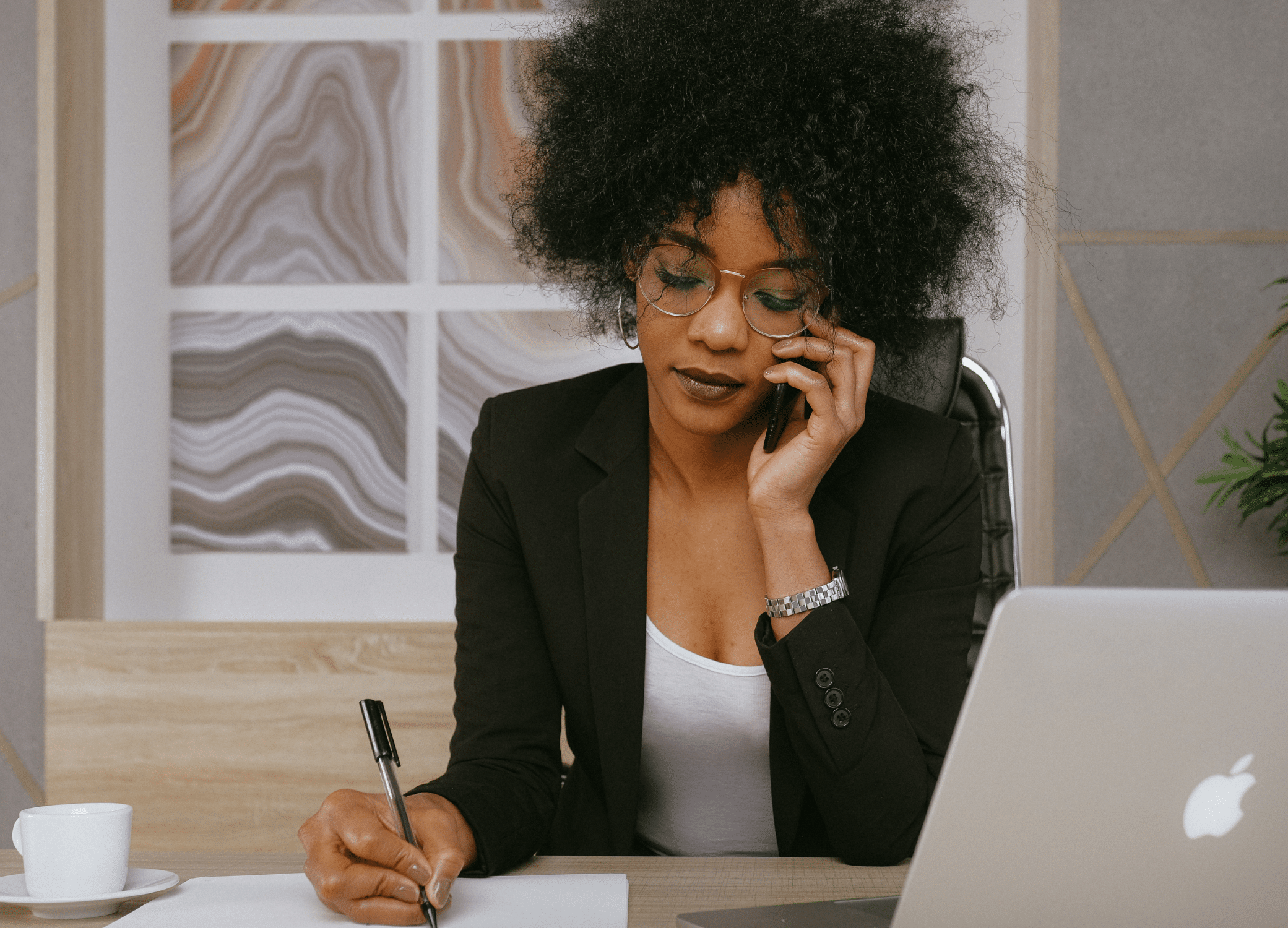 10. What Are Your Expectations From Me?
The best designs are a collaboration between the client and the designer.
Find out what your designer needs from you. The designer will probably need you to meet for a discovery call or complete a questionnaire or brief. They will also ask you for research you have about your target audience, logo designs that you like, and a list of competitors.
Make sure you understand how often the designer will be communicating with you and when you need to be available to give your input on the designs. Clear expectations lead to a smooth, seamless, and successful project.
How to Choose a Logo Designer That Fits Your Business
A great logo design agency is experienced and organized. But they should also be creative, engaging, and communicative.
At Crème de Mint, we have created unique logos for startups, small businesses, and entrepreneurs for over a decade. We would love to help you elevate your branding with the perfect logo! Contact us today to get started.