The great thing about e-commerce is it is always changing to adapt to almost any marketplace, including the liquor market. The key is knowing how to sell liquor online. And with online alcohol marketplace sales growing more than 280 percent between 2019 and 2021 alone, there's a lot that the e-commerce marketplace has to offer. But you'll need to know how to advertise and market your product (and what kind of alcohol advertising is allowed) before you get started.
Strict prohibition against promoting alcohol to anyone under the legal drinking age of 21 in the US is the biggest difference between advertising alcohol and other beverages or food. Your brand needs to make sure all content is geared toward those of legal drinking age before you place that first ad online – including on social media.
Additionally, knowing how to sell liquor online means knowing the best way to get your product to the consumer. Going the wholesale (B2B) e-commerce route has its benefits by allowing small liquor brands to find their way in an online market dominated by wine in the complex world of alcohol sales and distribution. Some wholesale e-commerce platforms handle the process of getting your product online from the bottom up.
We explore all of these topics in this blog post as we look closer at what it really means to build an alcohol brand.
Advertising Basics For How To Sell Liquor Online
When it comes to alcohol advertising, at least 90 percent of the US alcohol industry abides by a federal standard called the "70% over 21 rule" – ensuring that 70 percent of the audience targeted by the advertisement is at least 21 years old. The industry as a rule has been very careful to stay within that guideline.
But advertising on liquor store websites or alcohol e-commerce platforms is different from advertising alcohol on social media. Online liquor stores and delivery platforms require visitors to verify that they are at least 21 before they can enter the site. Social media accounts are typically open to anyone once they reach the age of 13.
The good news is that most top social media platforms (Facebook, Instagram, and YouTube specifically) are age-gated, meaning they restrict access to alcohol brand pages to persons age 21 and older. That allows brands of all sizes to market themselves – including packaging and logos – on these platforms.
To advertise, however, you'll need to be a bit more innovative.
Facebook
Facebook allows alcohol advertising that promotes or references alcohol as long as it is only targeted to those age 21 or older. Any alcohol advertisement that targets someone under age 18 is specifically prohibited. The challenge is to create advertising that appeals to a multi-generational audience without targeting those who are underage.
Instagram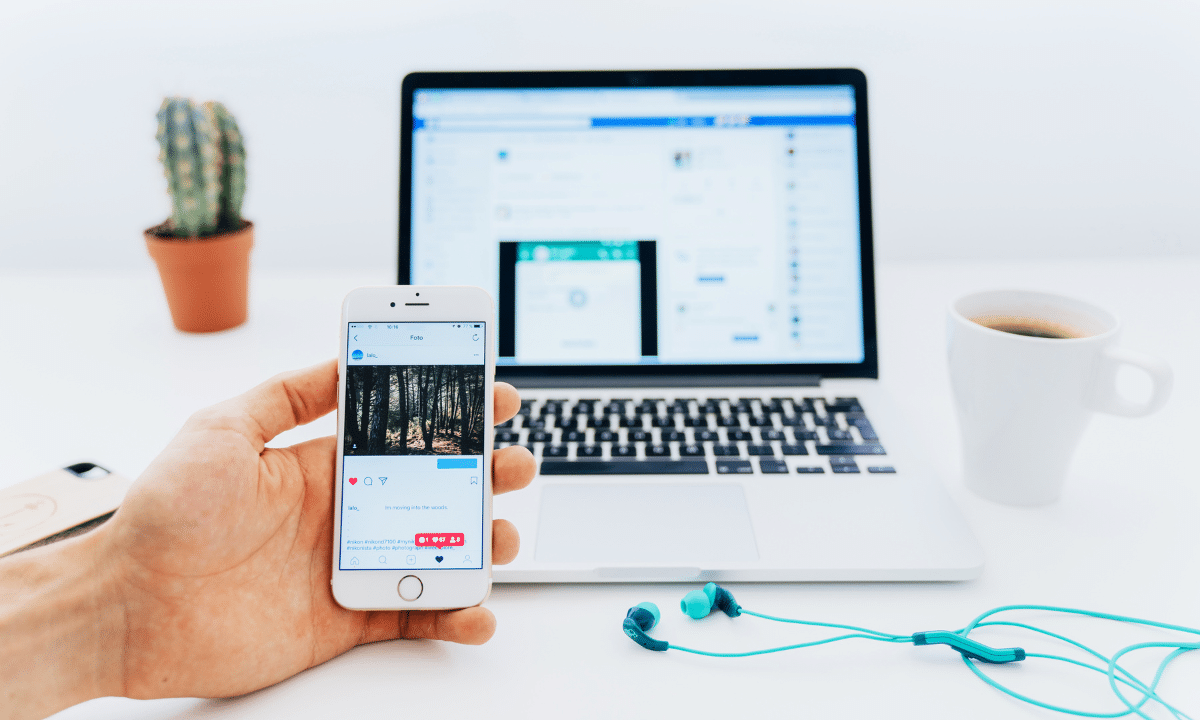 Instagram is a partner site of Facebook, with both sites owned by Meta. So generally, the same rules that apply to Facebook apply here. Alcohol advertising and promotion is allowed on Instagram as long as it is only targeted to the 21-and-older crowd. Also, any alcohol advertising targeting someone under the age of 18 is prohibited.
YouTube/Google
YouTube is owned by Google, which allows alcohol advertising under its restricted category policy. Alcohol brands and advertisers who want to advertise on Google or any of its apps can only place alcohol ads on pages where at least 75 percent of visitors are over the legal drinking age of 21 in the US. Additionally, all content must be targeted at people of legal drinking age.
Creative Ways to Advertise When Asking How to Sell Liquor Online
If you've decided that placing an alcohol advertisement on a social media platform is what you want to do, there are ways to make it happen while staying within age-restricted guidelines. This is where you will want to get creative.
The idea is to sell your brand without directly connecting it with drinking. That may sound impossible, but it's not. We have a few suggestions to help you get to the next step:
Use a Story
Storytelling can link a brand to an emotion or experience without making a bottle or can the star of the show. Sports, adventure, folklore, and rags-to-riches stories have all been used to create impactful alcohol ads in recent years. One brand that excels at storytelling ads is Budweiser, proven by its 2015 Super Bowl ad titled "Lost Dog."
Use Quality Visuals
Quality digital photography can take your advertisements to the next level on social media and beyond. Make sure that you have professional-grade images and videos to make your ads appealing to your target group. Invest in a good video maker or online photo editing app to create top content that will draw consumer interest.
Engage with Your Audience
Storytelling and great photography are designed to pull your audience in and get your product noticed. But you also need to interact with your audience directly to make your campaign effective. Direct people to your social media pages where they can contact you and ask questions about your product. Advertise Zoom masterclasses where folks can see where, or how, your product is made. The possibilities are really up to you.
Moving from Advertising to E-Commerce Sales
Advertising and marketing help sell your product, but getting the product to the customer is your ultimate goal. We've talked in past posts about direct-to-consumer and retail alcohol e-commerce. Now it's time to look at the wholesale (B2B) option and why a growing number of small brands wondering how to sell liquor online are going the wholesale route.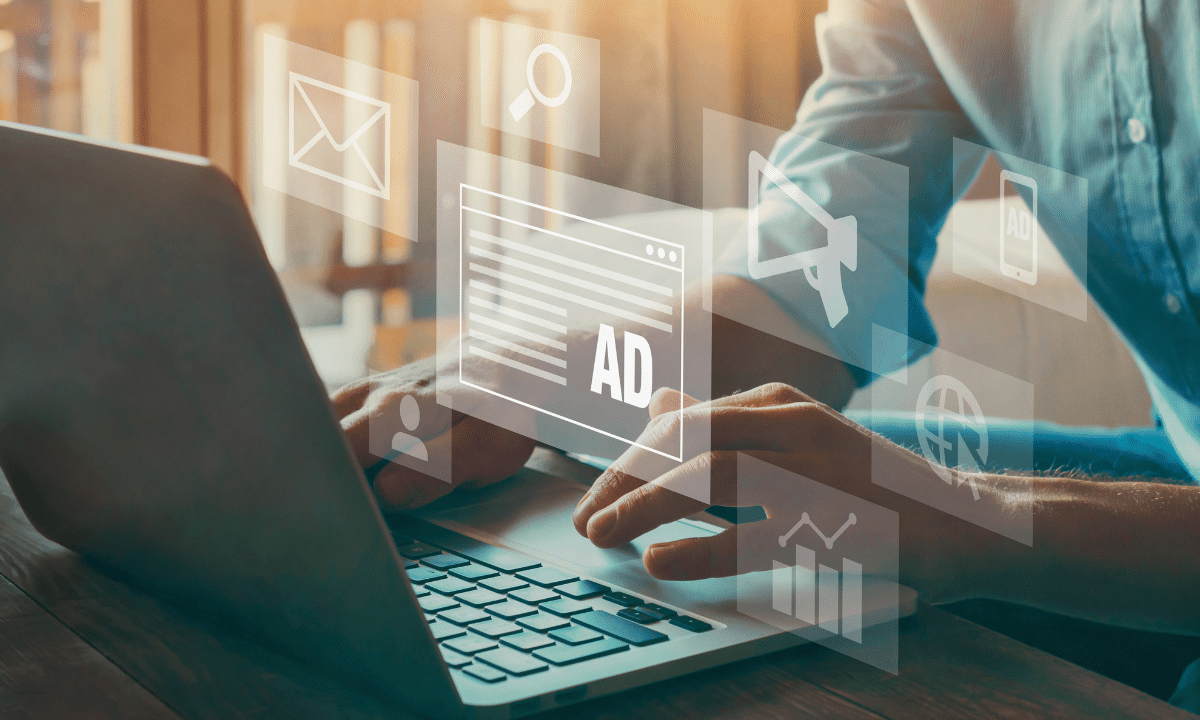 Wholesale E-Commerce Options
Wholesale e-commerce is also called B2B, or business-to-business, because it relies on buying and selling between suppliers and distributors who sell – you guessed it – to other businesses. That differs from retail B2C (business to consumer) typical of most retailers, as well as direct-to-consumer sales.
One benefit of the wholesale e-commerce marketplace is that you aren't personally responsible for tracking individual orders to the consumer. You don't have to worry about deliveries to residences or retail stores. That usually means less record-keeping (compliance) and more time to build your brand.
But which B2B e-commerce platforms are the right ones for small brands trying to navigate the labyrinthine rules of online liquor sales? We have found three up-and-coming platforms that are certainly worth considering.
BlueCart
Brands looking for ease of access to the B2B alcohol e-commerce marketplace might find BlueCart a good place to start connecting with restaurants, bars, and other retailers.
First off, BlueCart is the country's leading hospitality e-commerce platform for over 100,000 restaurants and bars. Then there's the price. Starting at $10 a month, BlueCart will provide a digital storefront, payment processing, and sales tracking for your brand. All listings are SEO optimized to get you noticed. And there are no transaction fees "ever," according to the company's website.
That certainly makes BlueCart a clear option for any brand looking at how to sell liquor online. Just remember that any integrations (such as third-party payment gateways) needed to fit state-specific regulations for selling liquor online should be able to work through the BlueCart platform. So make sure you know the legal landscape by contacting an attorney or doing your own research before putting your brand online.
Provi
Provi is a B2B e-commerce marketplace that allows large and small brands to market liquor, wine, and beer to over 200,000 businesses while providing one-stop ordering between retailers and distributors. And with up to 10 percent of licensed retailers now using Provi nationwide, this digital marketplace is certainly worth a look.
Brands that use Provi get to choose from different display options to attract retailers with easy updating of product images and descriptions across all sales markets via the platform. And content can be customized to drive sales among those buyers most eager to engage with small craft liquor brands.
We like Provi because it saves small businesses just learning how to sell liquor online the effort of casting out to individual retailers – instead allowing all-in-one ordering at any time. Pricing options are available by contacting the company one-on-one through its brands page.
LibDib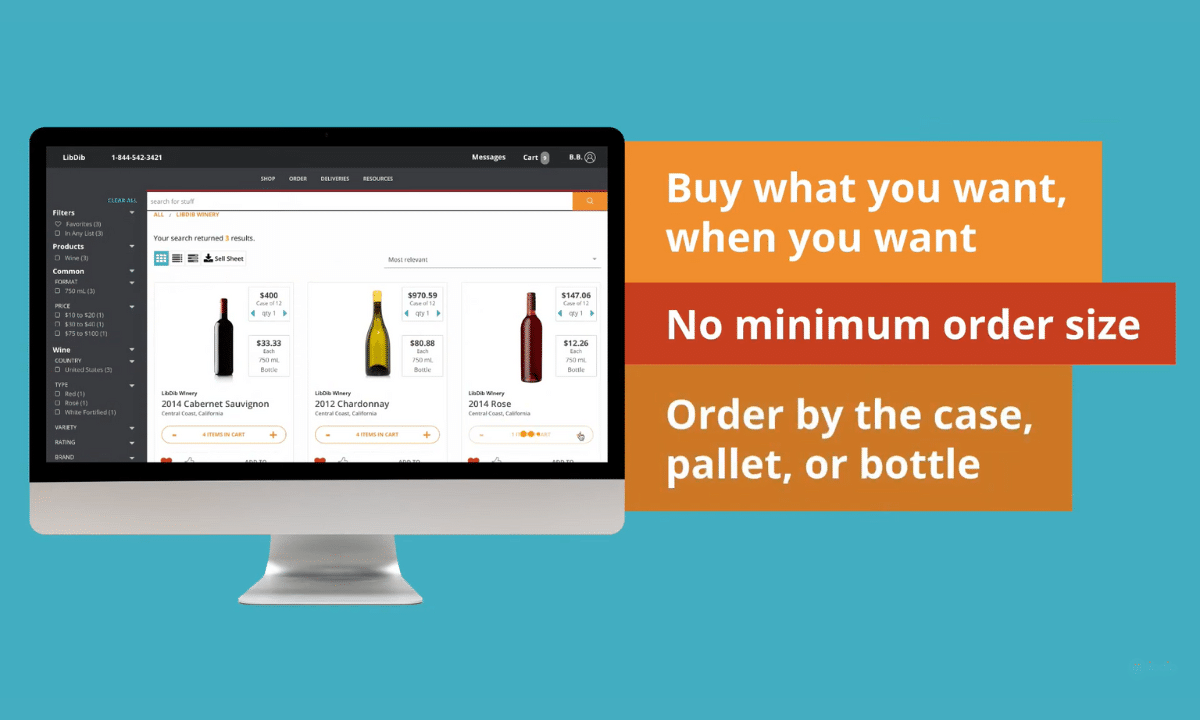 LibDib is a wholesale e-commerce platform designed to attract small-batch liquor and craft brands. The company's sales pitch is relatable and comfy, like an old chair that you want to sit in and stay in for a few hours. But the service is high-tech alcohol distribution to new markets. The goal, according to LibDib, is to "help our customers grow like freaking weeds" by connecting with retailers, bars, and restaurants across the US.
Brands get access to LibDib's distribution network in six steps:
Sign up for a LibDib account
Ensure you are fully regulatory compliant
Enter your brand description and pricing
Create a brand page
Sell
Ship
Any brand can join the LibDib marketplace for free. With a free account, you will get freight coordination and processing of buyer requests handled by the platform. There are paid options through LibDib, too – enhanced services (sell sheets, extra email support, portfolio management, etc.) are available at levels of $50, $250, and $500 a month. For a one-time fee of $500, LibDib also offers priority onboarding of a brand to its marketplace.
Our Take On How To Sell Liquor Online
The right online e-commerce platform has become a critical tool for building a craft liquor brand in today's competitive marketplace. But advertising your brand can make how to sell liquor online a bit challenging. Innovative advertising that moves away from images of drinking or poured drinks to larger experiences and great visuals can make a difference. Finding new platforms to get your product to your customers can, too.
Direct-to-consumer or business-to-consumer (retail) alcohol e-commerce platforms are a great fit for many small brands. Others prefer the wholesale route. Our recommendations in this blog are meant to be a starting point to help you decide what model works best for you.
Once you are ready, we are here to help make your vision a reality. Let's talk!