Have you ever thought about how to start your own makeup line? You have the passion, you have the knowledge—but can you really create a business out of it?
The good news is, the answer is yes! Many makeup brands started with just passion and a dream to share that passion with others.
Even if you don't have business experience, you can learn the best practices and steps to help you turn your love of makeup into a thriving business.
Read on to find out the steps for how to start your own makeup line!
Step 1: Create the Vision for Your Makeup Line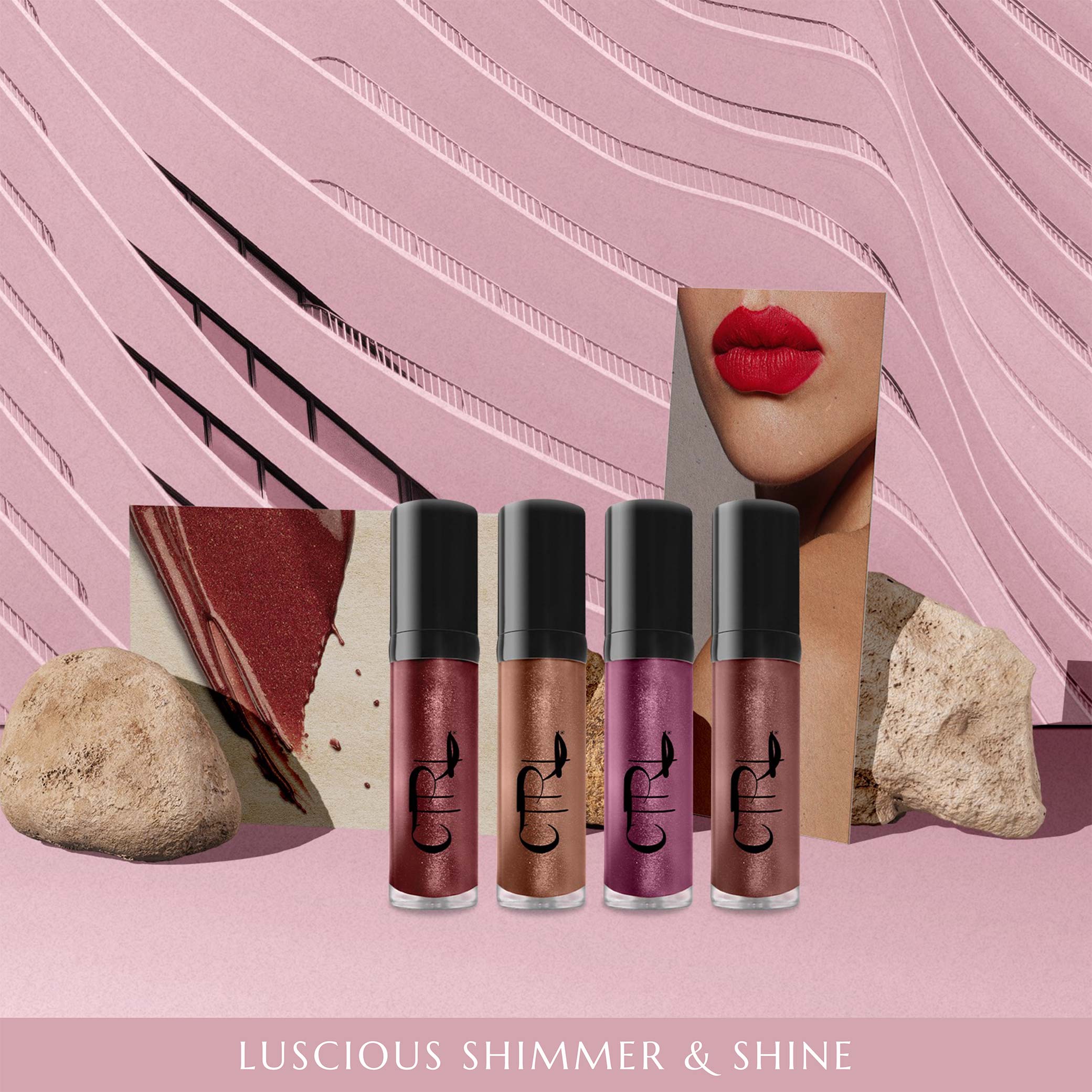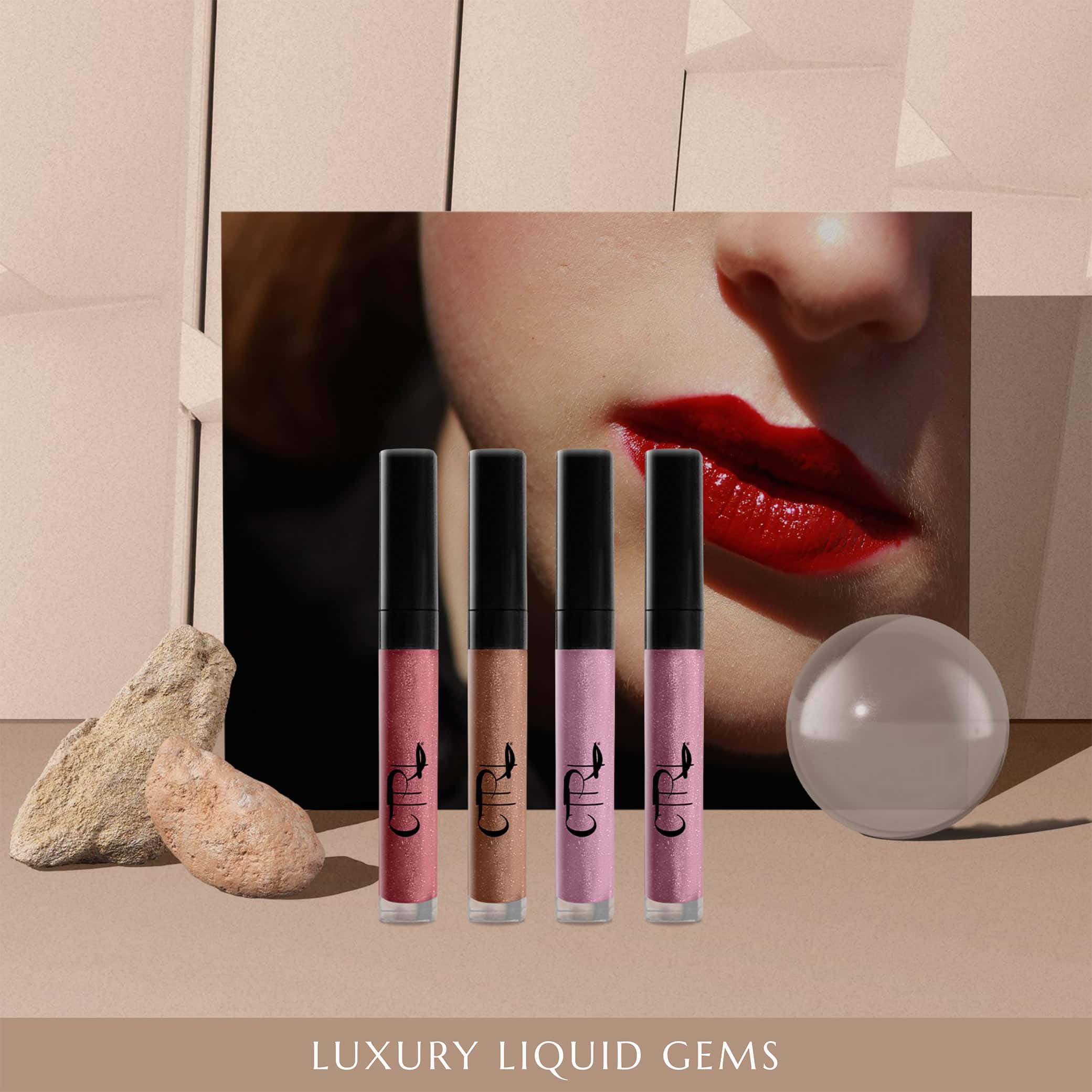 If you're thinking about starting a makeup line, it can seem overwhelming. It's hard to know where to start and what steps to take first.
But before you dive into manufacturing, business structures, branding, and the many decisions you will need to make as a business owner, it's important to start visualizing the business you want to build.
Think about brands you love, and why. Do you want to emulate them? Or start something unique? Is your dream to sell your products through major retailers? Or do you visualize yourself as a small e-commerce business?
Will you sell eyeshadow? Or foundation? Or blush?
There are no right or wrong answers. In fact, you very well might change your vision as you work on your business! But getting clear on what you want from your business will help guide you as you start to make the important decisions.
Step 2: Research Your Competitors
One of the best places to look as you start your makeup line is other businesses. The makeup industry is competitive. But that means there are plenty of wonderful brands of all sizes for you to draw inspiration from!
Research different brands that are on the market. Who are they selling to? What makes them special? What problems do they solve for their customers? How do they convey that in their marketing and messaging?
Look at their brand assets—their logos, their colors, their taglines. Are there common themes among your competitors that you will want to bring into your brand? Is there anything missing that you think they should be doing?
Step 3: Determine Your Target Audience and Your Niche
One of the most important steps you'll take as a business owner is defining your target audience—the dream customers that you want to sell to.
You might think to yourself, "my target audience is anyone who likes makeup!" But digging a little bit deeper and getting clear on who, specifically, you will market your business to can change every decision you make in your business.
Is your target customer someone with sensitive skin? Will Gen Z love your brand, or are you selling more toward older women? What skin tones will your products work for? Who will benefit from them?
The best brands have a clear understanding of who they're selling to and what their niche is.
It's common for new business owners to shy away from choosing a niche. But if you want to be remembered in a competitive industry, you have to find a way to stand out.
For example, Beauty Bakerie does an excellent job of positioning itself as a niche beauty brand. The brand's products are designed to look like desserts. Their mission is to "be sweet and sweeten the lives of their customers." Even their product names tie into the theme.
It's eye-catching, unique, and, most importantly, memorable.
Step 4: Set Up Your Business Legally
As you start your own makeup line, you'll also need to make sure you set your company up legally.
You'll need to choose a business structure for your business, file for an EIN (a federal tax number), and a DBA ("doing business as") if your business name is different than your own.
You should also consider applying for a trademark to protect your assets for your beauty business!
Many states also require you to hold a business license, sales tax permit, and various other certifications before you can legally start selling your products. Get familiar with your state's requirements and make sure you take the right legal steps.
Depending on which business structure you choose, you can start your business legally without investing a great deal of capital.
If you're struggling with this step, contacting your local Secretary of State's office. They have plenty of resources that can help you ensure your business is on the right legal track!
Step 5: Choose Your Manufacturing Path
For makeup lines, there are three primary methods for manufacturing—in-house manufacturing, working with a contract manufacturer, or private label. Each one has pros and cons.
Most large companies opt to manufacture their products in-house. This gives them the most control over their products and the biggest profit margins. However, it requires a large upfront cost to set up.
Smaller startups will typically need to choose between contract manufacturing and private label.
When you work with a contract manufacturer, they will use existing formulas to create your products for you. You can even work with a custom-formula chemist to create customized products that will be completely unique.
With private label, you purchase existing products and create your own labels, branding, and marketing.
Your choice will depend on your budget and your business' individual needs.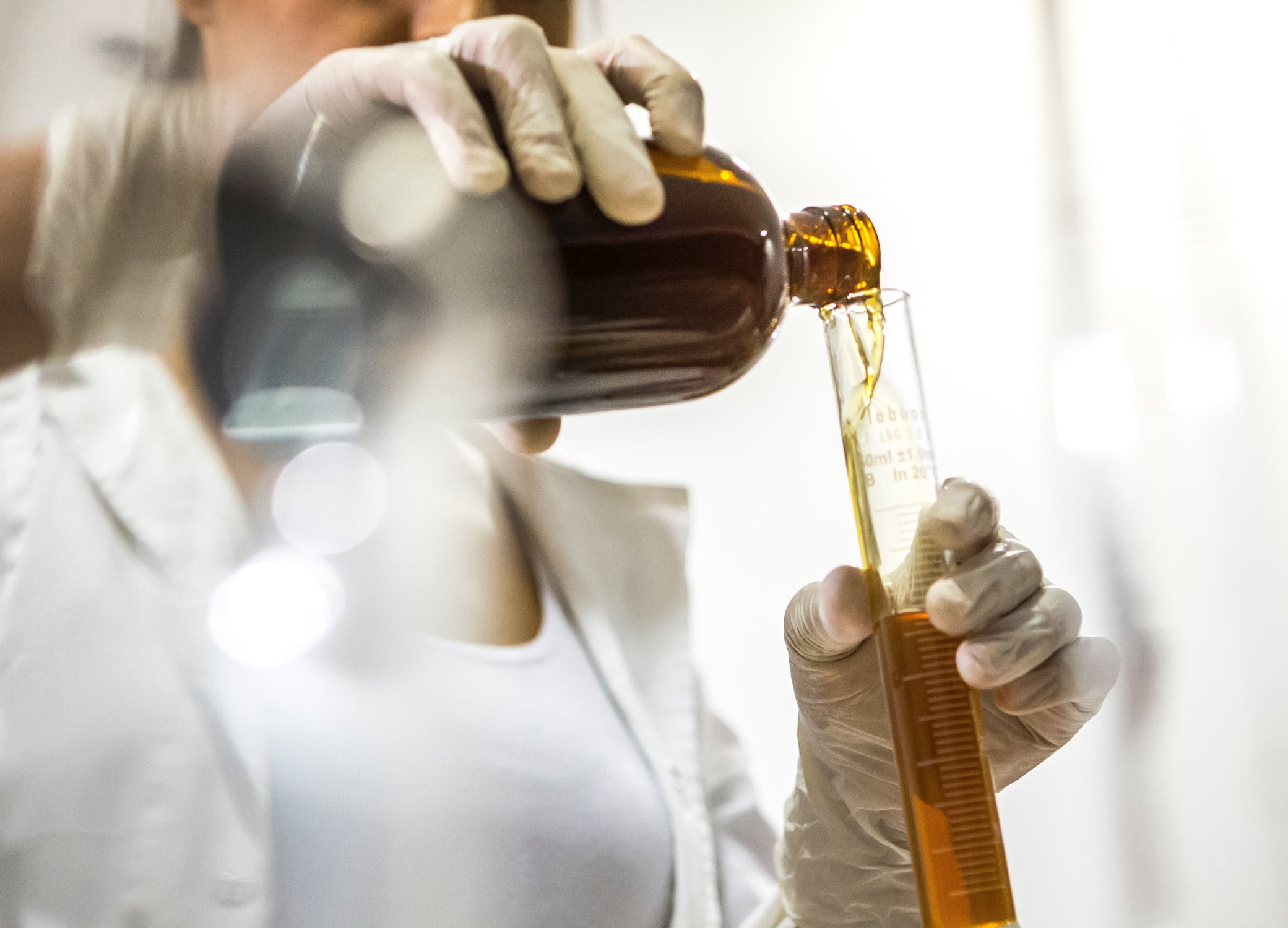 Step 6: Locate a Manufacturer for Your Makeup Line
As you start your makeup line, you'll also need to determine your manufacturer. If you decide you want to work with a contract manufacturer or partner with a private label company, you'll need to know where to look for a reliable source!
Many companies choose to partner with overseas manufacturers. You can locate overseas manufacturers through directories like Alibaba. Overseas manufacturers are typically cheaper than domestic ones—but watch out for added fees and extra shipping costs. Sometimes you end up losing money going this route! You also won't have as much quality control and if things go wrong, you might end up in a tough situation.
Online directories such as Thomas Net and Maker's Row can help you find manufacturers in the United States. If you're looking for a custom-formula chemist, The Chemist's Corner is an excellent resource. (Our course, Launch My Beauty Product, can help you walk through these decisions and give you the information you need to get started with a solid foundation!)
Just keep in mind that different manufacturers offer different services. For example, some manufacturers have limitations on what products they make. Depending on your product offering, you might need to work with more than one manufacturer.
Likewise, you'll need to find out whether your manufacturer provides packaging in addition to the products. Some larger manufacturers will provide both services, but they tend to be more expensive than smaller companies. Other smaller companies will partner with printers. You can also work with a printer of your choice and assemble your packaging yourself.
Either way, you'll likely need to partner with a packaging design agency then send your logo and packaging design to the printer or manufacturer. Make sure you're clear on who is responsible for what and choose a manufacturer and printer that fits your needs.
Step 7: Create Your Branding Elements
Once you have the manufacturing side figured out, you get to move on to more creative decisions, like the branding for your business!
Branding is how you will stand out from your competition on shelves and communicate your message to your audience. It includes your logo, tagline, brand colors, packaging, and copy.
Remember that your branding should reflect your target audience. Too often, business owners want to start by picking brand colors and a logo instead of working with the audience in mind.
You might love the color green, but does that resonate with the people you're selling to? What imagery, colors, words, and typography will attract the audience you want for your brand? What will command attention and make your products jump out at new customers?
During this step, partnering with an agency or a designer can help. They can ask you the right questions and advise you on how your products will attract your audience.
Step 8: Follow the FDA Label Requirements
As you're designing your packaging, you'll also need to consider the FDA guidelines for your product.
There are requirements for your labels. You'll have to disclose the ingredients you use, give any required warnings, and avoid product claims that go against the guidelines.
For example, you can't claim that your products are "all-natural" or "cruelty-free" unless they actually are. It's your responsibility as a business owner to ensure that you understand the rules and comply with them.
You'll also want to add barcodes to your label to satisfy retailer requirements.
Step 9: Decide Where to Sell Your Makeup Products
Lining up the manufacturing and production is just part of the process. The next biggest hurdle is deciding where you want to sell your products!
Starting as an e-commerce brand is a great way to launch your business. You can sell directly through your website, or work with Amazon or other online retailers.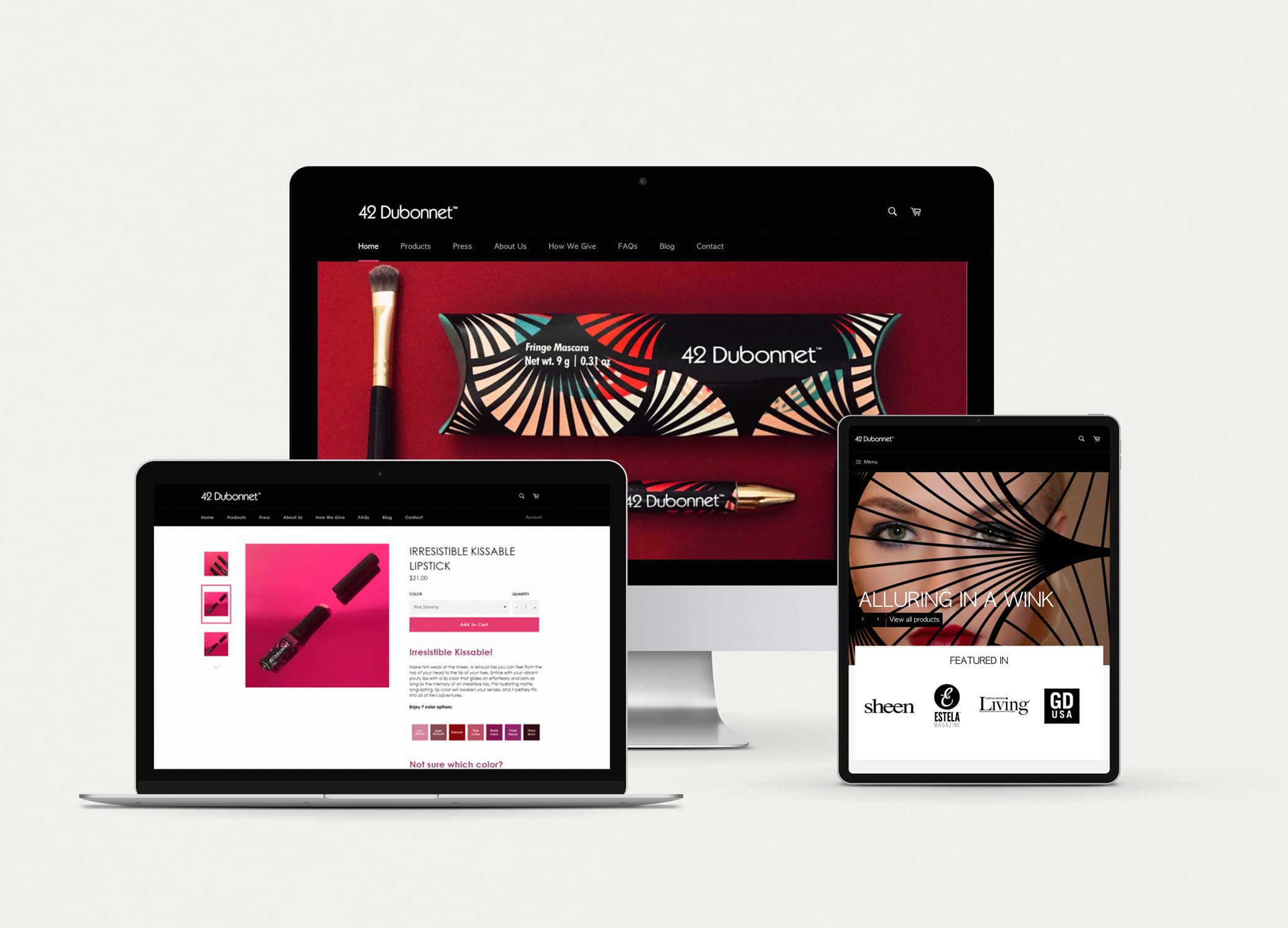 But depending on your vision and your business goals, you might want to look at selling wholesale to retailers as well.
It can be hard to locate retailers when you're first starting out. Try reaching out to local specialty stores to build your reputation and customer base. Reach out to makeup brand distributors, like L&R Distributors who can help connect you with larger stores.
You can also attend trade shows and expos to help connect with retailers who are looking for upcoming brands.
Remember that professionalism and credibility go a long way when you're trying to partner with retailers. Make sure your brand is cohesive, eye-catching, and sharp.
Step 10: Market Your Makeup Line
Once you start selling your product, it's time to spread the word! Marketing is how you will reach new customers, grow your base, and expand your brand.
You'll want to ensure that your website is well-designed and that it gives your audience insight into who you are, what your brand stands for, and why they should choose your products.
You also want to maintain a strong social media presence. Your social media posts should reflect your brand and provide insight into your company. Make sure you spend plenty of time engaging with customers and building relationships with influencers and any other brands you might want to collaborate with in the future.
Another way to promote your brand is to get featured in a magazine or publication. Research different magazines and pitch your brand to them.
Remember that marketing is all about dedication and consistency. Show up on social media consistently, put your name out in front of your audience on a regular basis, and keep pitching to magazines. Eventually, your hard work will pay off and your brand will grow!
Following these tips will help you start your own makeup line and grow it successfully!
At Crème de Mint, we've partnered with many makeup and cosmetics brands, including Leigh Valentine, CTRL Cosmetics, and Victoria's Secret. We'd love to help you launch your makeup line. Contact us today for a consultation!