When you launch your business you might wonder, "Should I hire a web designer?"
Early in your business journey, you're probably looking to save money where you can. So…should you hire a web designer or just DIY your site?
The answer depends on your business goals, your expertise, your time, and your budget!
Read on to discover how to make the decision that is right for you.
Should I Hire a Web Designer? Option 1: DIY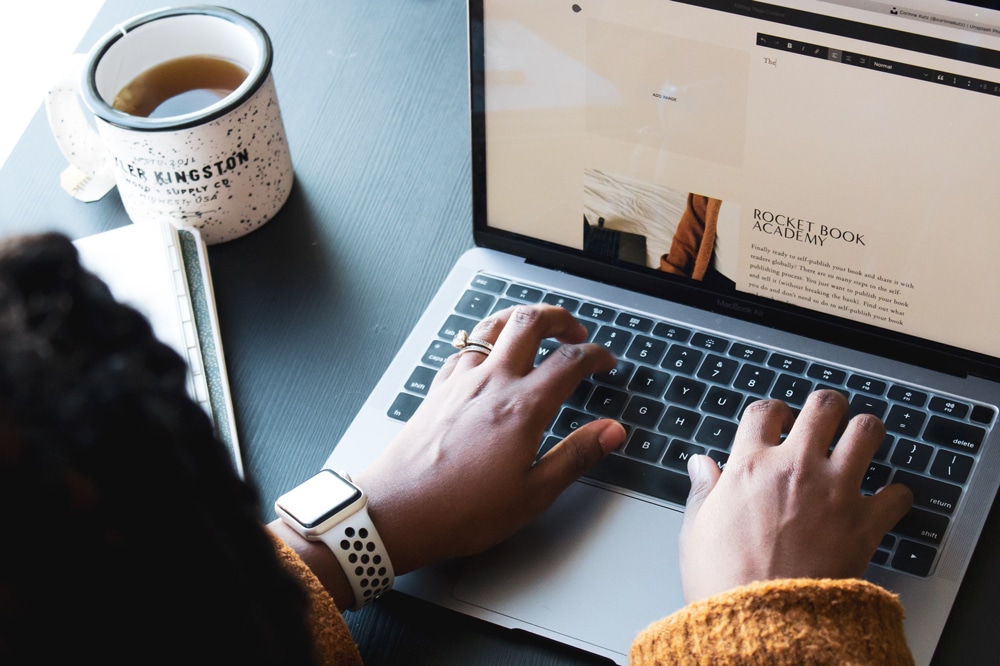 With the DIY option, you use site builders to create your own website. Most hosting platforms charge a low monthly or annual fee and offer several free template options. You can simply buy your domain, customize those templates to suit your needs, and launch your site.
Going the DIY route will save you money, which helps if you're working on a very limited budget.
The cost for DIY varies by platform. Wix and Squarespace offer business website plans starting at $23 per month. WordPress Business begins at $25 per month. You'll have to pay more for plans with e-commerce capabilities. (We recommend Shopify for all product businesses. Their plans start at $29 per month.)
The process can go very quickly—if you're tech-savvy or familiar with the tools already. (If you aren't, however, some platforms can be tricky to work with, leading to wasted time and energy.)
DIY Drawbacks: Saving Money Comes at a Cost
DIY also comes with limited capabilities. Most free templates will allow you to customize only a few features. For example, you might be able to choose from a handful of background colors, add images into certain places, or select from a small group of fonts.
With free templates, you won't be able to customize your site the way you envision it. Your website will not be fully unique to you and your brand.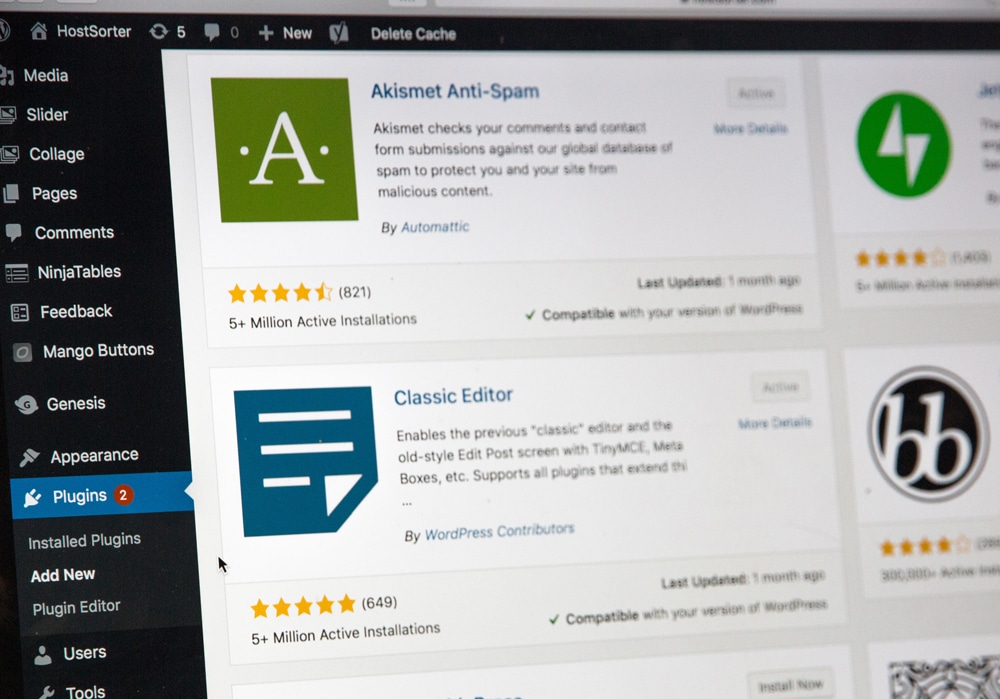 When you DIY, you are also at the mercy of the creators of your theme. If they decide to close down the theme, your site will no longer be functional.
In order to protect your site and get the features you need, you'll have to pay more for premium themes. (Always choose a well-known, established theme like Elementor! Newer or less popular themes are more likely to have bugs or coding issues that will have you hunting down solutions.)
Navigating DIY When Issues Arise
The biggest drawback to DIY, however, is what happens if something goes wrong.
Depending on the platform you choose, DIY web builders can also have security issues. Updating themes and plug-ins regularly can help, but problems can come up along the way that you might not know how to deal with.
If you choose to build your site yourself, you're going to be the one dealing with security problems, updates, or rebuilding the site if the theme malfunctions.
As your business grows, you'll likely have more responsibilities and less time to dedicate to site maintenance. But if you DIY, you'll have to monitor your site for any issues and act quickly—if your website isn't active, you're losing money.
Pros of DIY
Cost (low monthly or annual fee)
Can be completed quickly
Some customization options
Cons of DIY
Limited customization options
Might look similar to other sites
Functionality limitations
Extra fees for specific plug-ins or features
Security issues
Running the maintenance
The Takeaway
DIY can be the right option for some small businesses—particularly if you're working on a very tight budget. If you are tech-savvy and have a good understanding of how websites work, you can get your site running within a couple of days without much capital.
However, what you save in money you'll probably spend in time—putting your site together, navigating the tools if you aren't familiar with them, monitoring the site, and addressing any issues that arise.
Product businesses in particular might struggle with DIY—you need e-commerce features that might not come default with site builders, and you will lose money if your site crashes.
Option 2: Hiring a Web Designer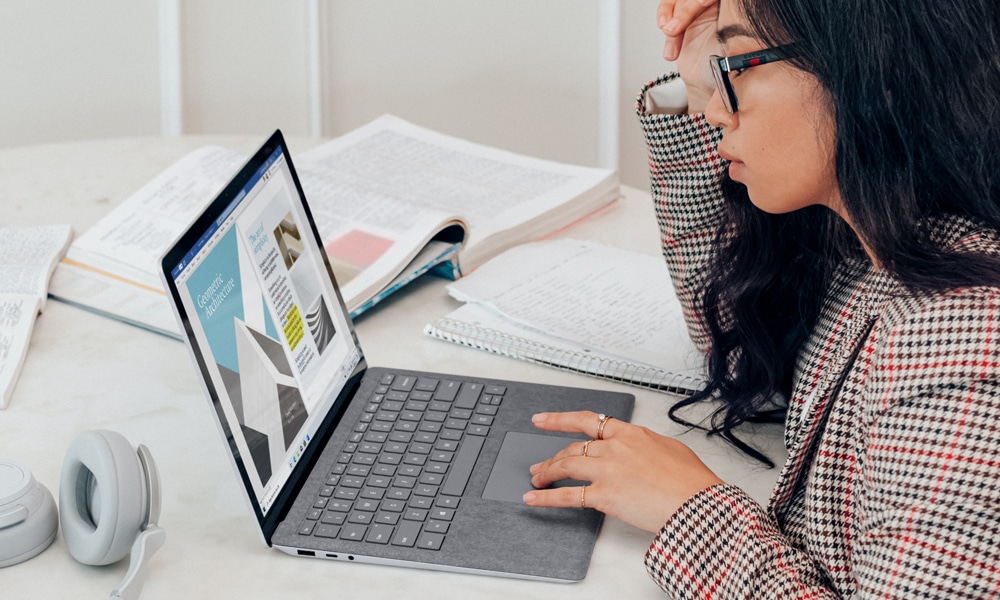 The alternative to DIY is hiring a web designer or a web design agency. The designer will either build and customize your site for you, advising you on templates, themes, and security options that work best, or create a design from scratch.
Experience is A Worthwhile Investment
Hiring a web designer does cost more than the DIY route. However, with that added cost, you get expertise and experience. As a result, your website will be unique and eye-catching.
It will also be true to your brand. Designers understand that web design is about more than just looking pretty—the elements of your website need to resonate with your audience, align with your brand image, and elevate the look of your business.
Professional designers can include impressive visual elements, like animation, branded photography, infographics, and videos. For example, we redesigned Zig Travel's website to speak to a high-end clientele. We created subtle animation in the images which catches the eye and makes the website feel professional and memorable.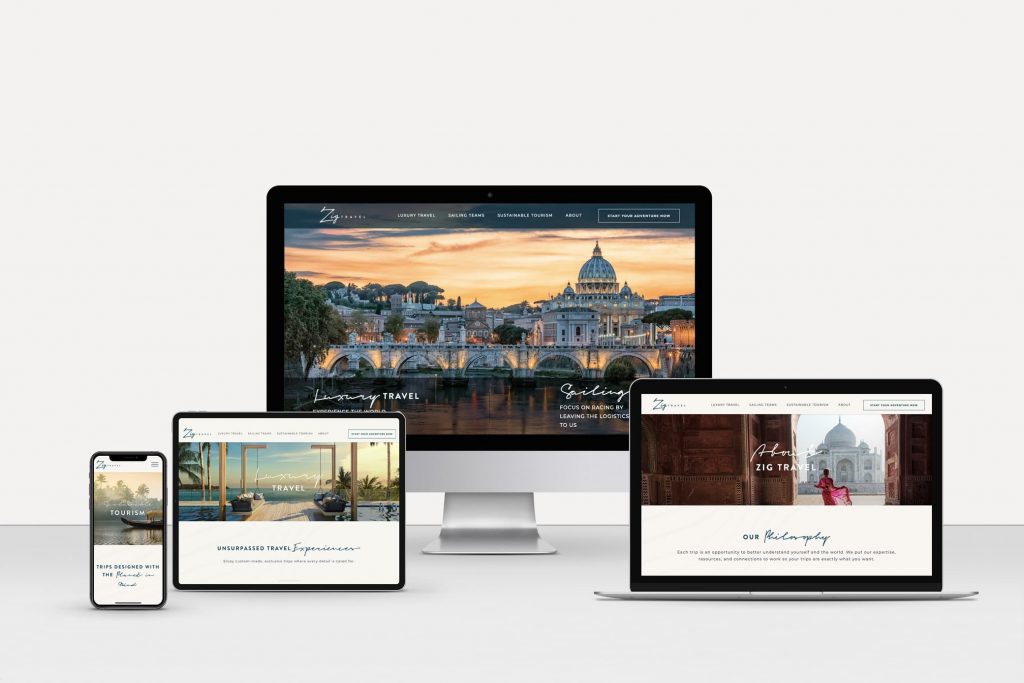 Experienced web designers also know how to organize your site and strategically place elements such as call-to-action buttons and headings to create an engaging user experience and optimize purchase rates.
Good designers also understand the importance of SEO—they can help optimize your website to rank higher in search engines and attract traffic. Many design agencies also offer copywriting services to engage your audience and persuade them to buy.
Another benefit of hiring a web designer is that if issues arise, they can likely fix them. This is also valuable if you decide to expand your business or add extra features to your website in the future. (Make sure to clarify terms with your design agency before you hire them so you understand what the process will be like for any future work.)
Drawbacks of Hiring a Web Designer
The main reason some businesses opt to DIY instead of hiring a web designer is cost. However, unlike with DIY, your costs will be upfront—no extra fees later down the line when you realize you need new features.
One other drawback to hiring a web designer is that quality design takes time. Most web design projects take 3-4 months to complete. If you are in a rush for a launch, you might not have the luxury of waiting.
Pros of Hiring a Web Designer
Unique website aligned with your brand
More customization options
Extra feature capabilities
Expertise and experience
Possible future maintenance
Cons of Hiring a Web Designer
Higher cost upfront
Longer turnaround time for creation
The Takeaway
If you can afford to hire a designer, the advantages far outweigh the drawbacks. Working with a knowledgeable designer leads to a high-quality website that looks great, functions smoothly, and makes it easy for your clients to buy from you.
Experienced designers can offer features and functionality that you likely can't accomplish on your own.
Finally, what you spend in money you will save in time and frustration. You'll get a better website without the hassle, and you won't have to worry about something going wrong that you have to fix.
Should I Hire a Web Designer? The Bottom Line
Legitimate businesses need credible websites. If you have the skills to create an engaging and functional website that your customers will love, then DIY might be right for you.
Most business owners, however, are not designers. If you can afford to hire a web designer, it is probably the better route. A well-designed and well-executed website can lead to more purchases and revenue, and will help establish your brand image.
At Créme de Mint, we have created websites for small businesses and entrepreneurs that command attention and make purchasing an easy decision. If you're ready to launch your website, contact us to get started!