There are 10 questions to ask when hiring a web designer that can impact the success of your website.
Whether you're creating a website for your business for the first time or you're revamping an existing one, asking the right questions will help you make a hiring decision and ensure that your site turns out the way you want.
But if you're new to working with a web designer, you might feel lost. How do you know what to ask? How can you make sure you hire the person who's right for the job?
We put together a quick guide of 10 questions to ask when hiring a web designer to make sure that you're on the same page and that you find the perfect fit! Read on to find out what to ask.
1. Can You Work With My Budget?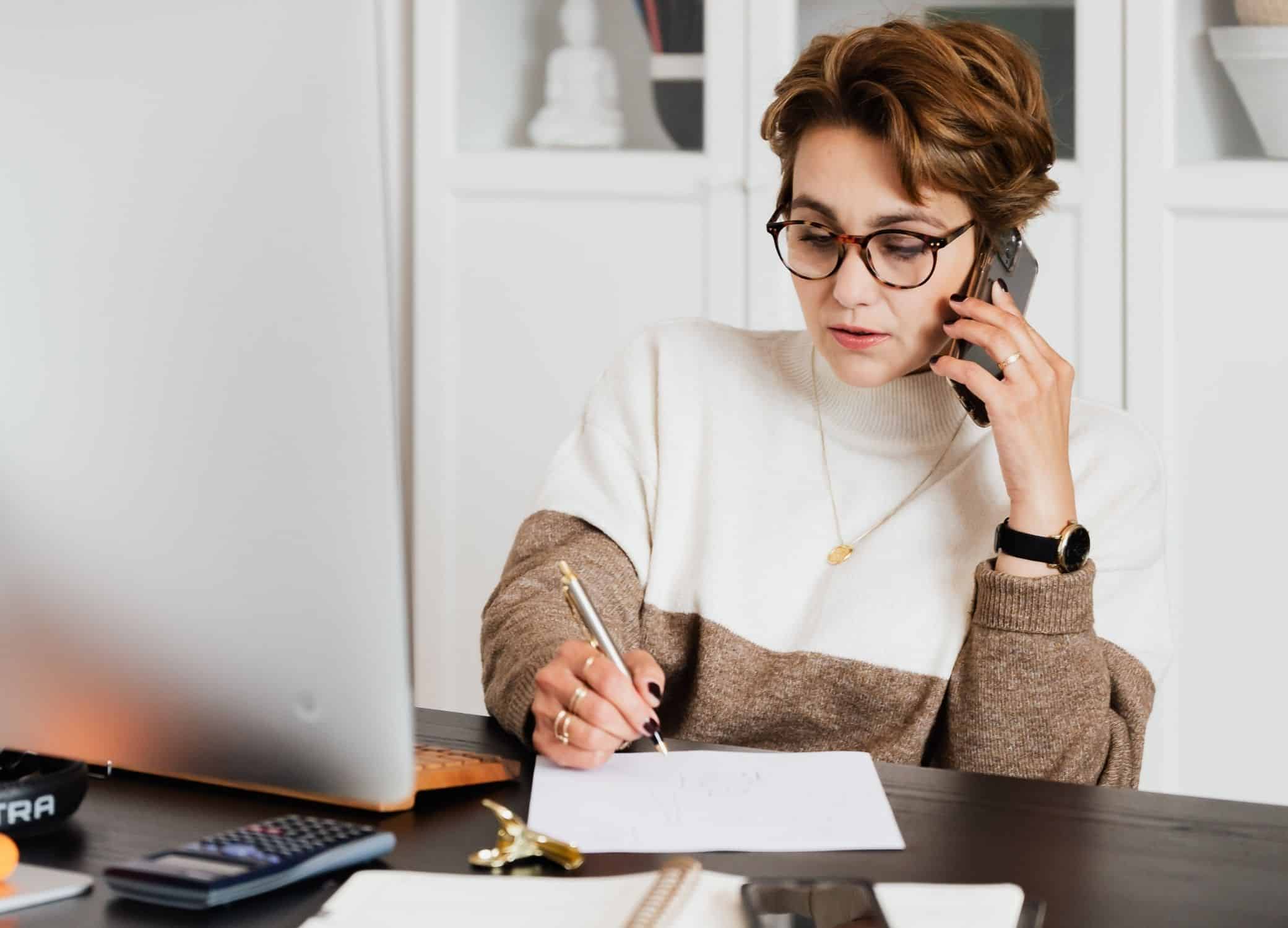 Web design, while very valuable, can get expensive depending on what you need for your site. It's crucial to make sure that you and your designer can meet on a price point before you bring them on board.
When considering the budget for your website, you also need to keep in mind hosting costs, themes, and plug-ins along with the budget for design.
Communication about budget is a two-way street. Be upfront about what you want from your website and what you're willing to pay. Then, ask your designer if they offer multiple packages, and make sure you get a clear explanation of what's included.
It can be tempting to hold off on money talk, but being upfront will keep you from wasting your time!
2. What is the Timeline for Designing My Website?
One of the most important questions to ask when hiring a web designer is find out the timeline of the project.
Good website design takes time, especially if you're incorporating other services. Your agency will also have to factor in time for any revisions and changes. Most website designs take between two to four months to complete.
Find out when the designer can start on your project and how long they need to complete it.
3. What Other Services Do You Offer and Recommend?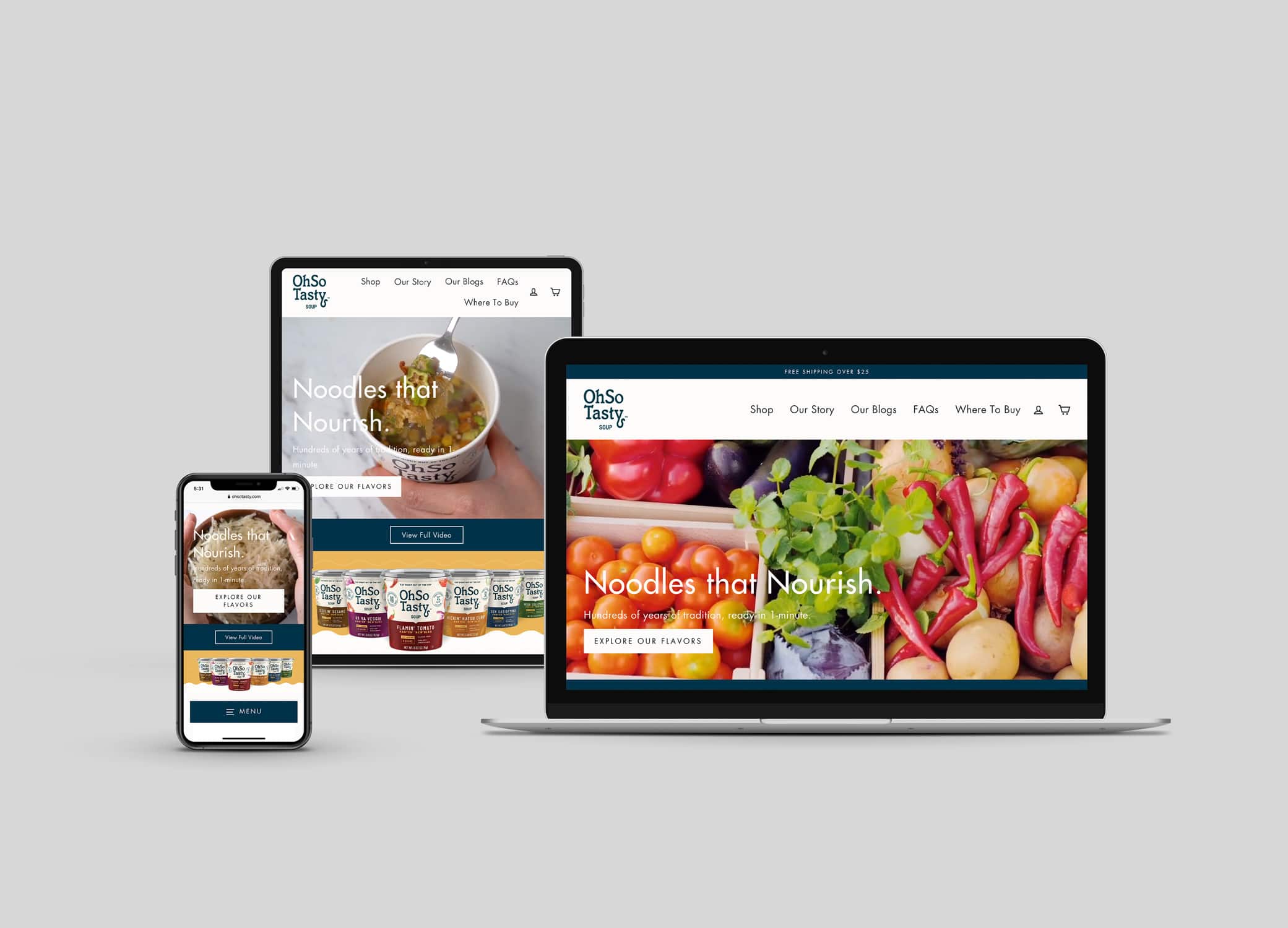 When you create or revamp your business website, the goal is to convert leads. In order to do that, your website should work together to drive your customer through the buying journey.
Your website has to reflect your brand image and story. It should complement and incorporate your other branding elements.
Sometimes that requires additional services—including copywriting, SEO, and brand photography. You might even need a new logo design to tie into your website image.
It's easier to hire one agency that offers all the website services you will need. Find out what services the designer can offer, along with what they think you need (and why).
4. Can I See Your Portfolio and References?
Your website design is not the place to bank on a newcomer with no experience.
Not only is it important to make sure your designer is capable of actually designing a website, it's also important to view their style and discover if it matches the vision you have for your site. For example, if your business is casual and funky, but the designer only creates business-like, uniform websites, you're probably not a good fit.
Spend time looking through your potential designer's portfolio to see if they create sites that you and your customers will connect with.
In addition to the portfolio, make sure you check their references or testimonials. You need to be able to trust that your designer is experienced at producing successful projects.
5. Do You Have Experience in My Industry?
Along with checking the designer's portfolio for style, you want to ask about their experience in your industry and niche.
Websites for tech companies are very different than websites for beauty brands. Even talented designers might not understand the nuances in your industry.
It's best to find a design agency that specializes in or has experience in your industry.
6. What Research Do You Do Before You Design a Website?
Many talented designers can create a pretty website. But you need your website to convert leads and generate sales.
That requires research. In order to create a successful website, your designer should do research on your industry, your competitors, and your target persona.
If the designer isn't willing to do research, they probably aren't experienced in working with businesses.
7. What Does Your Process Look Like?
Another one of the most important questions to ask when hiring a web designer is what their design process looks like.
Do they start with a kickoff call where they gather information from you? Do they ask about your vision and wishes for your business and website? How often will they communicate with you, and how? Will they include you along the way? Do they offer revisions?
A good design agency will have a clear, defined process in place. This helps you understand what to expect and lets you rest easy knowing that the process is moving along.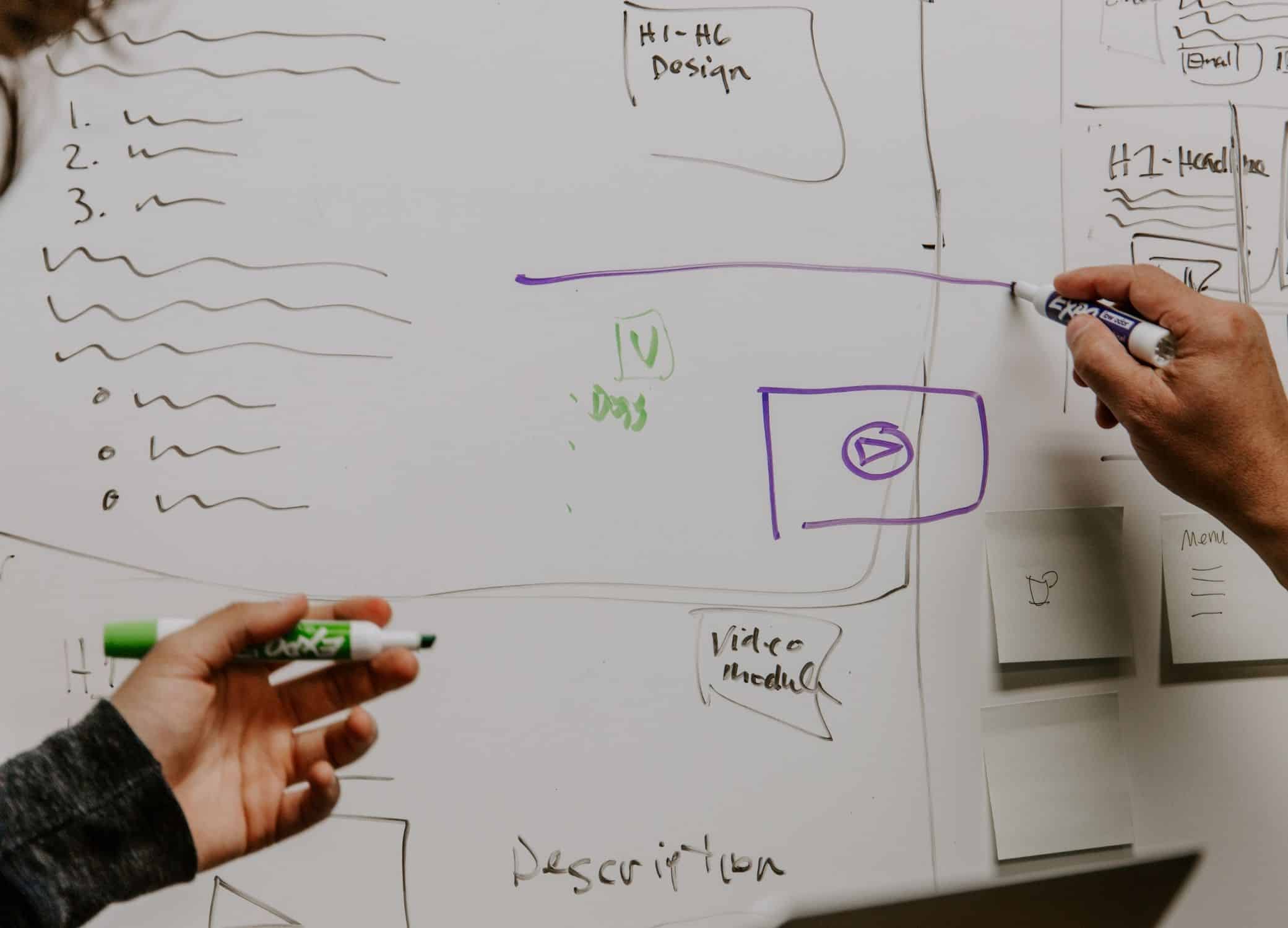 Make sure you're comfortable with the process. If you want to be very hands-on, but your designer prefers to work alone and deliver the website at the end of the process, you're going to encounter some difficulty. If you don't want to be involved and your designer expects you to check in and offer your thoughts along the way, you might not be the right fit.
Find a designer whose process works for you.
8. Will My Web Designs be Custom Created or Do You Use a Template?
If you're paying a designer to create your website, you want to make sure that what you're getting is functional.
It's important to know if your website will be fully customized or based on a template. Depending on your hosting platform, this can make a big difference in the functionality of your site.
Some platforms, like Shopify, offer high-quality templates and themes that have been well-tested and maintained. This can be a cost-effective choice depending on your budget.
But on other platforms, like WordPress, templated designs often come with issues—including speed, security, and issues with control. If your designer is using a site builder like Elementor to personalize WordPress templates, it's vital that they choose a well-known and well-established theme.
If your designer uses a WordPress theme, and that theme goes out of business, your website can become unusable, leaving you having to pay more money (and deal with more headaches) in the long run.
(This is one of the many reasons we recommend Shopify for all product business websites. Not only are the themes vetted, but the platform is easy to use. Shopify also connects to fulfillment centers, making your production process simpler!)
Find out how your designer works, and make sure that they can create the website that works best for you and your business.
9. What Happens After the Project is Done?
You might think that once your website is designed, you're done and ready to move forward. But many businesses find that they need their websites tweaked later down the line.
If you plan to expand your product or service offering, you might need additional pages. If you change or expand your time, you might need updates.
Find out what your designer's policy is for future work. Will they make periodic adjustments on an individual basis? Or do they only create the original website?
It's important to anticipate your future needs and make sure the decision you make now moves toward them.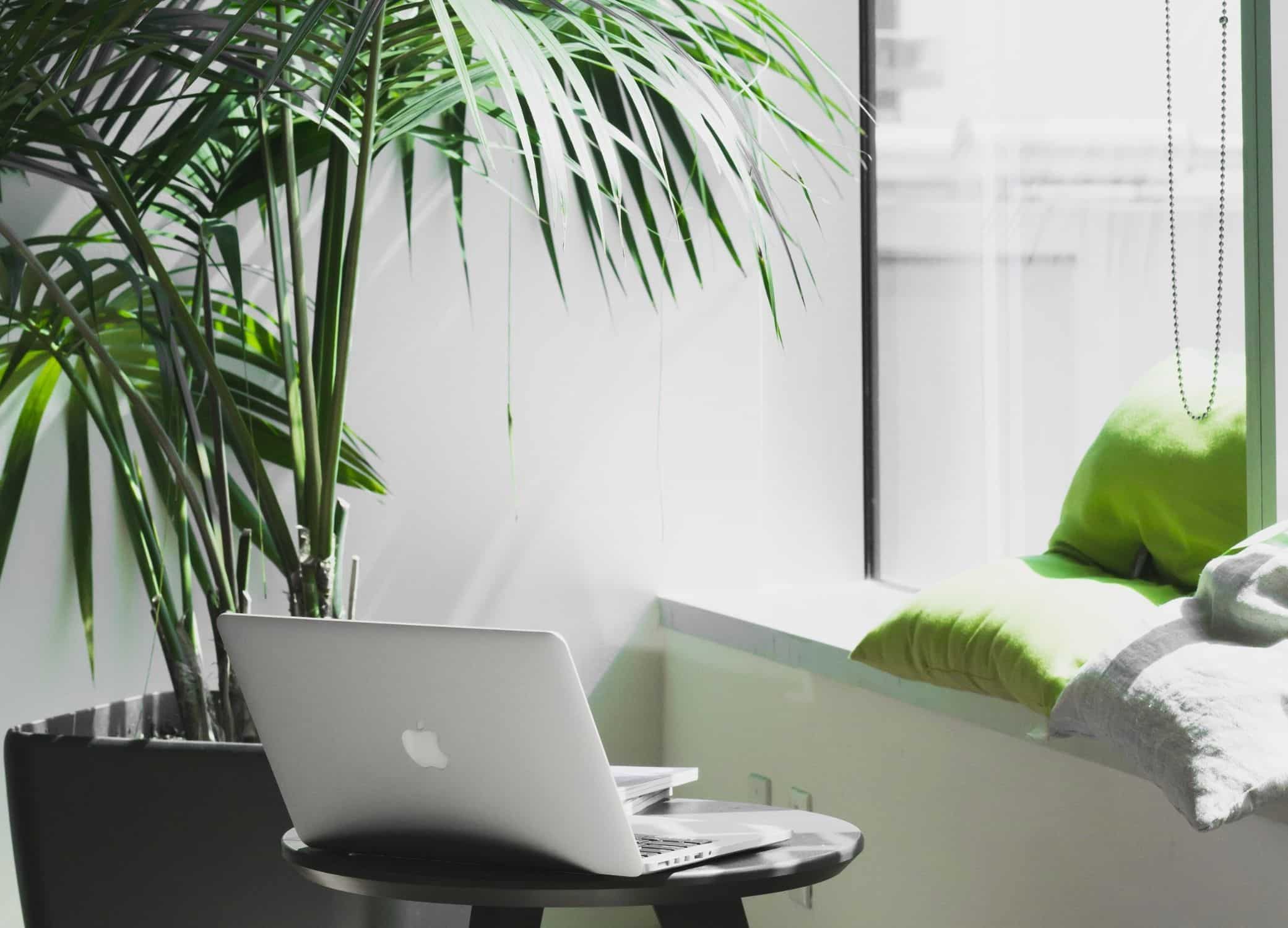 10. What Do You Need From Me?
The best business website designs happen with input from the business owner. Your design agency might ask you for persona research, branding elements, product specifications, competitor lists, and website examples you love.
They will also want to weave your brand story and unique selling proposition into the design and the copy for the website.
You want to know upfront what you'll be expected to give and how often you need to be available for check-ins, revisions, and input. Otherwise, the project might get stalled if your designer is waiting on you to respond during your busiest season.
When you have clear expectations upfront, your website design project will go much more smoothly and seamlessly.
Ask the Right Questions When Hiring a Web Designer
These are top 10 questions to ask when hiring a web designer that can help make your website (and your business) more successful.
Clarity, upfront expectations, and communication are vital.
In addition to the ten questions here, you also want to make sure that you feel good about the designer you choose. Find someone trustworthy, reliable, and who actually cares about your business.
At Crème de Mint, we have helped many small businesses launch eye-catching websites that lead their customers along the buyer journey and ultimately increase profits. We'd love to help you do the same!