It's obvious that food packaging trends have been continuously changing.
From minimalist food packaging to sustainable product-driven packaging, companies are adhering to developing marketing trends and evolving customer demands.
Who isn't familiar with Heinz's iconic ketchup bottle? Young or old, you've seen the iconic glass bottle in various restaurants and resting on your family's kitchen table.
Heinz is switching its long-standing glass and plastic bottles to a new ketchup bottle of tomorrow–paper bottles.
But we have to wonder, why the food packaging switch? Heinz wants to introduce the paper counterpart as part of the company's long-term plan to make all of its packaging recyclable, reusable or compostable by 2025, and they're not the only company in varying industries on board.
Read on to learn why startups and veteran companies alike should consider this food packaging trend.
Paper Bottles as a New Food Packaging Trend
The use of paper bottles in the industries of food/beverage, supplements, and personal-care products are predicted to grow at a consistent compound annual growth rate (CAGR) of over 6% in the next 10 years.
Why? There are two reasons.
More and more, consumers are becoming more conscious about the sustainability and environmental impact of the products they buy.
Not only are consumers concerned about the waste created when products are disposed of, but they are learning that sustainability also meets the market criteria for performance and cost.
Eco-friendly paper bottles are easy to recycle. Plastic bags can only be recycled into more plastic bags, while paper can be reused as wrapping paper, fiberboard, paper sacks, and more! Made of plant materials, paper is both biodegradable and compostable.
Secondly, paper bottles weigh less than glass and plastic, so they require less energy to produce, and are less costly to ship.
In a nutshell, adopting new food packaging technologies addresses the environmental concerns about plastic bottles.
In addition to being more environmentally friendly, paper bottles provide a more convenient option than plastic or glass. Its storage and functional packaging provide a matte finish that results in ease during the handling of these bottles.
A Food Packaging Trend Made for Durability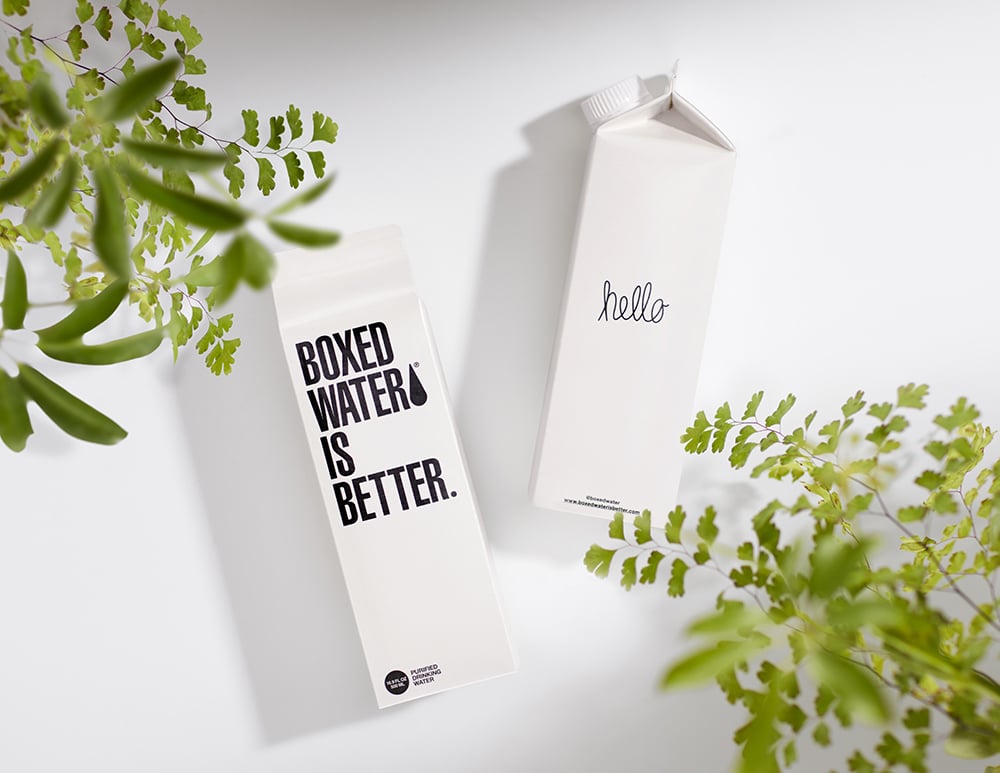 So, why has this trend not taken off yet? One of the biggest concerns about paper packaging is durability. After all, how can a paper bottle for ketchup maintain its sturdiness and avoid becoming soggy?
The new food packaging trend is made with 100% sustainably sourced wood pulp, covering the inner and outer layer with wood fiber.
Working as a liner, the inside of the bottles are sprayed with a proprietary food-grade coating creating a barrier between the packaging and the product. This barrier also allows liquid to be securely held.
Paper bottles and containers are made from renewable resources providing distinct environmental sustainability. Like wood, paper can be sourced from sustainably managed forests and is readily recyclable and biodegradable.
Other Companies Jumping Onto This Paper Train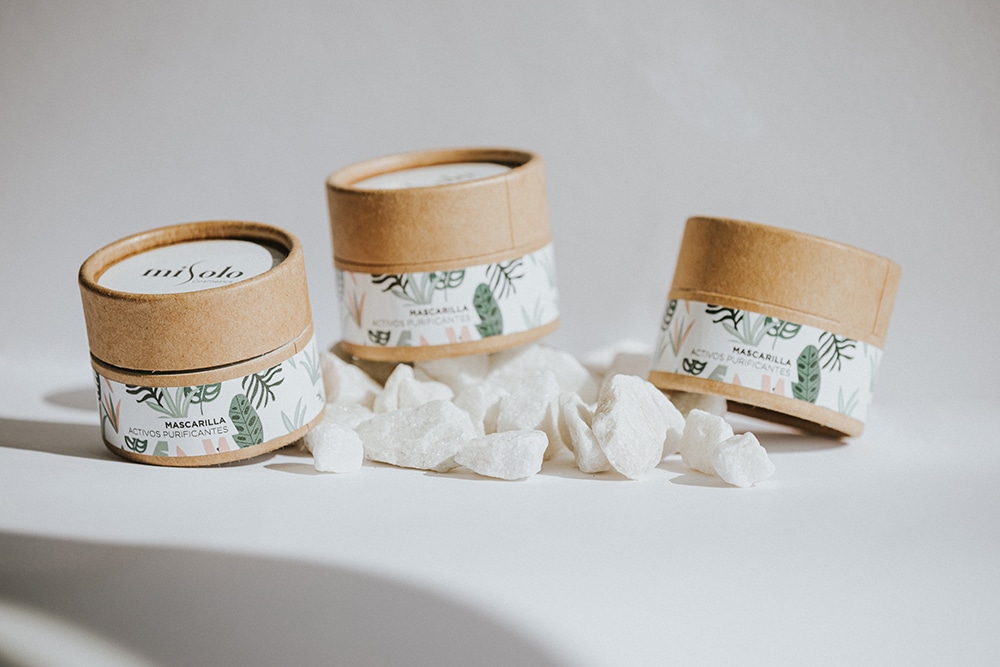 Condiment brands aren't the only ones making this sustainable swap.
Johnnie Walker recently launched their paper-based bottle made from sustainably sourced wood pulp, recognizing sustainability as a global challenge and wanting to make a difference by starting their own food packaging trends in the spirits world.
Estée Lauder Companies make history as the first prestige beauty company to integrate recyclable paper bottles made from Pulpex pulp.
GSK has also joined in on the food packaging trend by exploring the paper bottle option for 3 of its brands: Centrum Multivitamins, Sensodyne oral care, and Parodontax gum care.
Wineries are also beginning to embrace greener packaging. In 2020 Frugalpac, based in Ipswich, became the first winemaker to launch their wine in paper bottles.
The Frugalpac wine bottle is five times lighter than a glass bottle and cuts the carbon emission by 84 percent, but it does have its drawbacks. It is not intended for long-term aging and consumption is recommended within 12 months.
Why Food and Beverage Companies Should Switch to Paper Bottles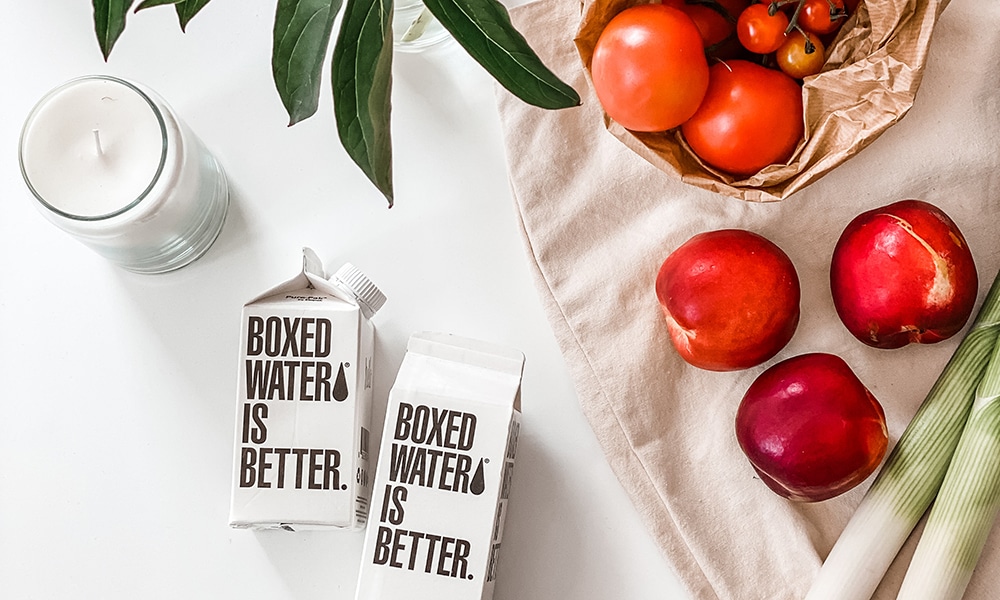 As predicted by the consistent compound annual growth rate CAGR, this food packaging trend isn't going away.
This is partly due to the astonishing one million plastic bottles purchased per minute that are mostly ending up in landfills.
3 Reasons to Switch to Paper:
Paper is both biodegradable and compostable.
There is increasing consumer interest in sustainability. Consumers are avoiding single-use plastic, choosing brands that are environmentally sustainable and have more ethical practices and values.
Transporting in the heavier options of glass or plastic, requires 40% more energy, producing more polluting carbon dioxide and increasing transport costs by up to five times per bottle.
Companies, not only in food and beverage, have the opportunity to participate in providing a sustainable, healthy, and safe environment.
It's hard to ignore this food packaging trend when well-known companies in addition to Heinz (McDonald's, Apple, and Amazon) are also moving towards paper packaging.
We know that paper bottles are sustainable, convenient, and eco-friendly. We also know that all of the big brands are on board.
What other reasons do you need?
Interested in other ways food and beverage companies have embraced rising trends? Check out our post on embracing the trend of non-alcoholic drinks.
If you need help with your sustainable packaging design, we'd love to help!