Craft alcohol – including beer, wine, distilled spirits, cider, and liqueurs – is big business in the US, with total sales topping $32 billion in 2020. And it gets better, with the craft spirits market alone expected to reach $124 billion by 2027. That's growth – and online alcohol sales are helping to make it happen. But selling alcohol online takes work. If you are asking yourself "how can I sell alcohol online?" the answer comes with a few question marks of its own.
Selling alcohol online requires knowing which states allow alcohol to be shipped to their residents. Sellers must also decide if they want to handle shipping themselves or go through a third-party retailer to do it for them.
More and more, craft alcohol brands ship direct-to-consumer, or DTC, which can save costs by eliminating the retail middleman. But not all states allow DTC alcohol sales. And, in those that do, laws often limit which types of alcohol qualify. The reason is a 90-year-old three-tier system of sale and distribution that is complex and confusing.
Wineries have the best chance of selling directly to consumers, thanks to a 2005 US Supreme Court ruling that says states must treat direct shipments by in-state and out-of-state wineries equally. Today wineries can ship direct to consumers in 47 states – far fewer states allow for out-of-state shipments of beer and distilled spirits.
But there's hope. More states are allowing DTC shipment of beer, ciders, and distilled spirits than ever before. Today eight states and Washington, DC allow DTC interstate shipping of distilled spirits; currently, 10 states and Washington, DC allow DTC shipment of beer.
Still, there are obstacles to shipping online, from finding carriers that will deliver alcohol to keeping up with rapidly changing state-by-state alcohol laws. Knowing each state's shipping rules makes answering the question "how can I sell alcohol online?" much easier.
From there, producers can follow seven basic steps to getting their product online, and out the door.
Step One: Register with the Federal Government
Before you can sell wine, beer, or distilled spirits, you have to be registered with the federal government as a dealer. The process is called Alcohol Dealer's Registration, and it verifies that you are legally selling a highly regulated product.
The federal Tobacco Tax and Trade Bureau (TTB) allows brewers, distillers, and winery owners to register through its website, and there is no fee to apply. But don't wait: the TTB states clearly on its site that "no person may engage in the business of selling or offering to sell distilled spirits, wine, or beer without first registering their business with the Alcohol and Tobacco Tax and Trade Bureau."
Step Two: Get Your State Retailer's License
The next step is state alcohol licensing. Anyone who sells alcohol must be licensed in the state (and sometimes the locality) where their business is located. Which type of license you need typically depends on whether you will sell on-premises – at a tasting room, for example – or sell off-premises. Selling online falls into the off-premises category, with licensing usually specific to the type of alcohol sold. Requirements and fees for licenses vary widely from state to state.
The fastest way to find out what your state requires is to contact your state's alcohol beverage control agency directly. A listing of state alcohol control agencies is available online through the National Alcohol Beverage Control Association, or you can do a browser search for the alcohol control agency in a specific state.
Step Three: Get Your Shipping License(s)
Anyone asking "how can I sell alcohol online" should start exploring if they want to sell direct-to-consumer or through a fulfillment site. Both have their benefits. But you'll need to do some homework to find out which solution is best for your business.
DTC Shipping
If you will be shipping your product direct-to-consumer within your own state, chances are you will need a shipping license. If you want to sell DTC in another state, you will probably need a DTC shipping license for that state, too.
Not every state requires a DTC shipping license to ship to their residents, but most do. The licensing type and costs vary by state and often by product. You will need a specific permit called a "Type S" Shippers License to ship beer to Ohio but the cost is low at $25 a year. To ship non-California wine direct to California consumers, shippers must pay a $25 annual fee and a one-time application fee of $105 for a Wine Direct Shipper Permit.
Contacting the alcohol beverage control agency in the states where you intend to ship your product can provide quick answers to almost any DTC shipping licensing question.
Third-Party Fulfillment Platforms
DTC shipping can be a money-saver for small businesses trying to make a profit in the growing US craft alcohol industry. But shipping and tracking orders takes time that small alcohol producers may not have. Navigating complex state alcohol laws is time-consuming, too. That's where a third-party fulfillment platform can help by facilitating retail sales for your company.
Fulfillment platforms can be retailers, or they can be e-commerce facilitators that exist to help retailers and/or producers get alcohol from Point A to Point B. Examples of three fulfillment platforms that are becoming well-known in the craft alcohol industry are Tavour, Thirstie, and Speakeasy Co.
Tavour
If you are a craft brewery that isn't interested in doing all the logistical legwork yourself, Tavour might be a good option. The company is a retail fulfillment house that buys wholesale from over 600 indie breweries nationwide, then resells their product direct to consumers (without any required contract or franchise agreement). Craft beer aficionados order on the Tavour app by building a custom beer subscription "box" that is delivered straight to their door – allowing them to try great beer otherwise unavailable in their state.
Thirstie
Thirstie is an alcohol fulfillment house that helps brands sell their products via the Thirstie e-commerce platform for shipment through a national network of retailers. Thirstie calls the platform a "direct-to-consumer feel storefront, with "feel" as the operative word. True DTC means shipment directly from producer to consumer. But Thirstie is evolving. In 2020, the company announced Thirstie Access – a turn-key solution to help independent brands start selling through a fully compliant and custom e-commerce site quickly and easily. Independent brands that have hopped on the Thirstie platform include Balls Vodka based in New York and Pinhook Bourbon in Kentucky.
Speakeasy Co.
Speakeasy Co. is a hybrid DTC and fulfillment platform that allows wine and spirits brands to sell directly through their respective websites using Speakeasy Co. for ordering, warehousing, shipping, and delivery by third-party carriers. The process works by integrating a Speakeasy Co. shopping cart into each brand's website that allows customers to work directly with the brand itself from start to finish. Today Speakeasy Co. has partnerships with 250 brands, including craft spirits favorite, Vermont-based WhistlePig rye whiskey.
Step Four: Build An E-Commerce Website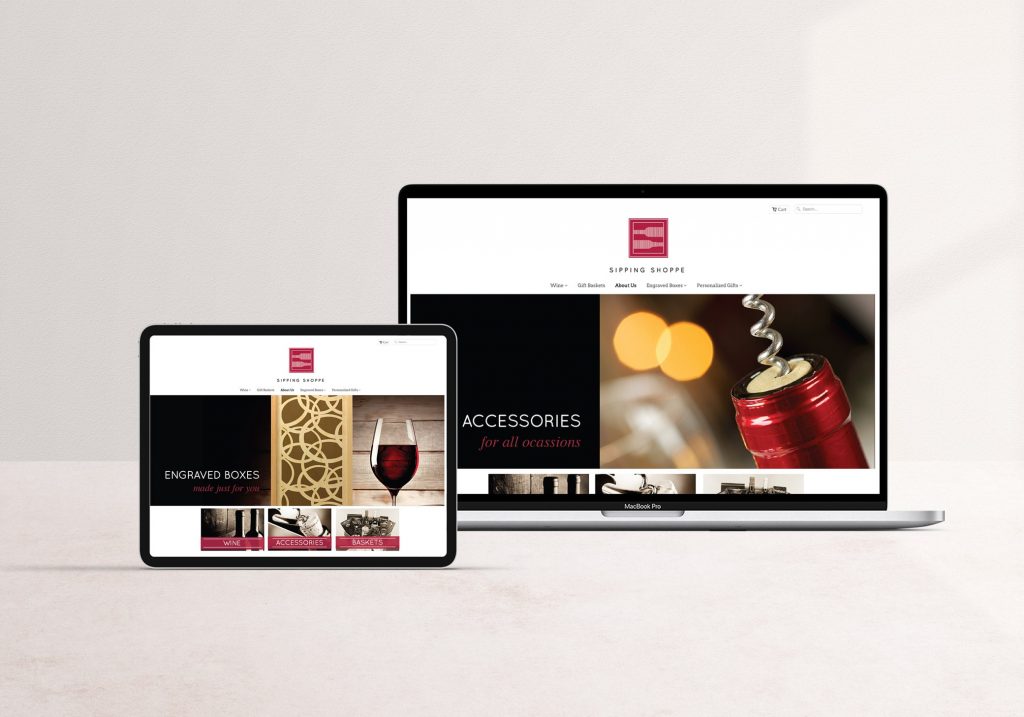 Any brand is free to build its own e-commerce site for DTC shipping in accordance with applicable law. But you'll need to make sure that the platform you choose allows you to take alcohol orders. You will also need a common transport carrier to handle your shipment. Choosing to sell alcohol online without a third-party fulfillment house can be challenging for one big reason: it's hard to find a common carrier that can, or will, ship alcohol.
The US Postal Service is prohibited by federal law from shipping what it calls "intoxicating liquors," i.e, alcohol with more than 0.5 percent alcohol content. So the USPS is not the way to go if you are a craft alcohol producer looking to ship anywhere, in-state or out-of-state.
UPS and FedEx are two common carriers that will ship alcohol under very specific conditions. For example, both require alcohol shipping agreements– and only work with shippers who have all the proper licensing. What's more, FedEx will only ship beer and spirits to licensed retailers, not directly to consumers.
That can be discouraging, but don't let it make or break your DTC shipping plans. There are e-commerce platforms that can help you get your product online and facilitate shipping through their own carrier network. One of those is the company we just reviewed – Speakeasy Co., which doubles as DTC and fulfillment platform for the wine and spirits industry. For the beer and cider industry, a growing industry favorite is Bevv. For wine and spirits, it's Barcart.
Bevv
Bevv uses a multi-vendor e-commerce marketplace that allows breweries and cideries to sell directly to consumers without worrying about how they are going to deliver the goods. The online mag Craft Brewing Business calls Bevv an "extension of a brewery's taproom" that facilitates delivery, labeling, reporting and payment in exchange for a fee of 10 to 15 percent of each order. If you are currently licensed to sell out of your brewery or cidery or meadery, chances are you are a good fit for Bevv.
Barcart
Barcart is a DTC platform that allows you to sell craft spirits through a Barcart "checkout button" and logistical system. However, you will need to supply the website. It is important to make sure that any website is compatible with an external checkout system. This applies to any website using a third-party checkout system and may require the setup of a subdomain on your brand website. Barcart recommends brands use WordPress, Squarespace, and Shopify (the only platform which directly integrates with Barcart) to optimize the Barcart experience.
Step Five: Make Age Verification a Priority
The minimum legal age to buy alcohol in the US is 21, and make no mistake – states regulate alcohol sales very thoroughly to ensure that sellers make age verification a priority. That requires any brand that wants to sell alcohol online to verify the age of buyers on its website and/or e-commerce platform, typically at the time of sale.
If you are asking "how can I sell alcohol online?" and comply with age verification laws, there are three basic steps to take, according to compliance firm Avalara:
Ensure that your website allows customers to confirm that they are at least age 21 before they can enter your site.
Consider using a third-party age verification provider, or provide a way on your website for customers to verify their age by government-issued ID. Some states require third-party age verification so be sure you check applicable laws beforehand.
Collect the birth dates of customers at the point of sale. This is also a requirement in some states.
Step Six: Market Your Online Storefront
A great-looking website is one of your best selling points for online alcohol sales. But building a customer base goes beyond great branding and high res photography. You will need to find other ways to put your brand above other brands on the market. Invite existing customers to write online reviews that can drive traffic. Publish a blog that shows your knowledge of the industry and how your product compares. Social media, videos, and incentives (i.e. discount offers) on your website are other ways to build your online presence – and customer base.
Step Seven: Stay Compliant
Anyone asking "how can I sell alcohol online?" needs to know that compliance with alcohol laws does not end with licensing and registration. Compliance with state and federal law will be required with every sale you make, whether you sell DTC or through a fulfillment site.
Specific records that any online alcohol seller should keep to prove compliance (especially in case of an audit) include tax payment records, production records, product registration records, and product labeling certification records. Contacting an attorney through our database is s great way to make sure you are fully compliant with state and federal tax law.
Our Final Take on 'How Can I Sell Alcohol Online?"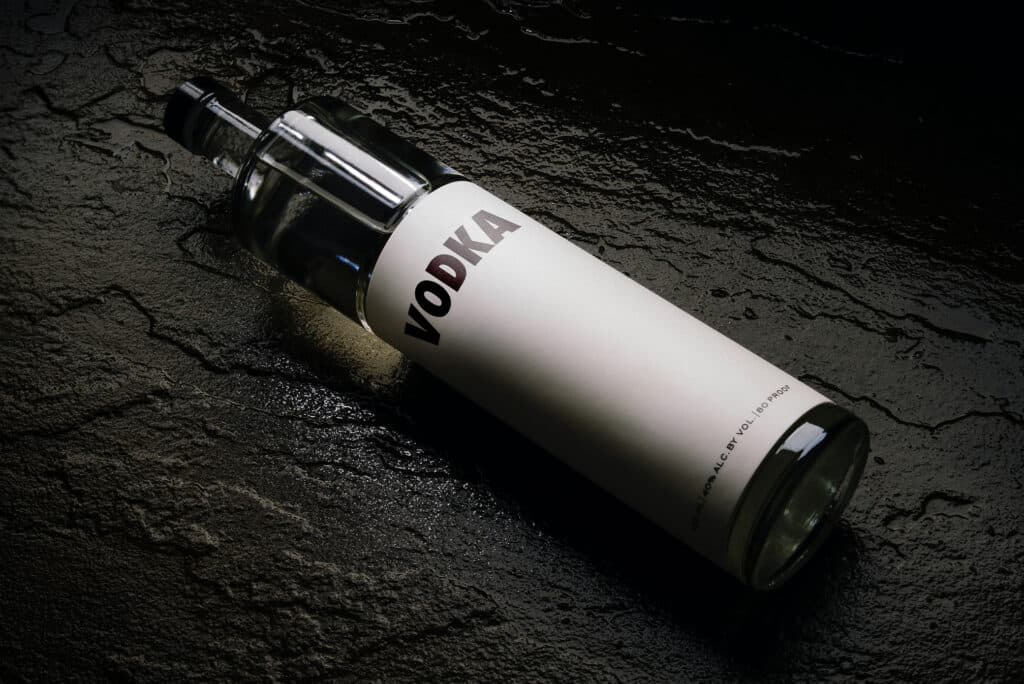 Selling alcohol online requires a lot of paperwork, website building, and ongoing legal compliance. But it can be worth it if you want to expand the market of your craft brand beyond your city and state borders. The good news is that state alcohol laws are rapidly changing to accommodate consumer demand for craft brands that aren't usually found at the average local package store.
Direct-to-consumer alcohol sales can help meet consumer demand – and help craft brands grow – by allowing brands to sell to consumers with a retail middleman. E-commerce platforms are available to facilitate the transition from retailer to DTC. The question "how can I sell alcohol online?" is answered with many choices. Which works best for your product will take some research, but it's worth the time.
Curious what needs to be on your label? Check out The Complete Step by Step Guide to Labeling Alcohol