A functional beverage is about more than what's inside a bottle or can. It is also about the packaging. Think of each drink as a multi-sensory experience that starts with eye-catching design and culminates with texture and taste. Top functional beverage brands get that experience right every time. Figuring out how to get it right the first time means knowing what makes top brands stand out.
Top Functional Beverage Brands: Our Picks
We have compiled a list of five functional beverage brands that have already found their niche among major or specialty US retailers – all without compromising quality or style. Check them out for ideas on how you can build a brand that gives customers what all five senses crave.
OCA
Look at a can of OCA and it's what you don't see that you notice first. The design industry calls this void "negative space." Design agencies like Creme de Mint call it effective when used properly. OCA has effective down pat. The only color on the label is in the strokes of red or purple fruit used to design each letter of the OCA name. The rest of the can is white to off-white and basic black or dark text. It's a combination that's hard to miss.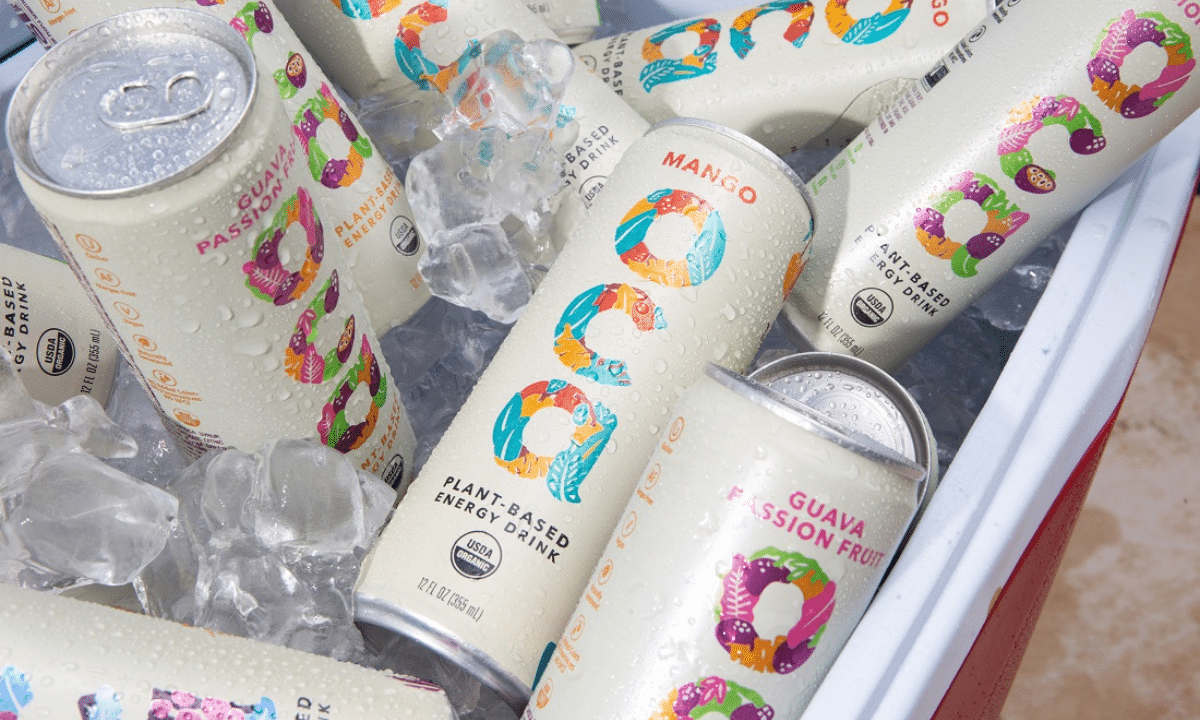 OCA isn't just a pretty face, though. It's also a top-selling functional beverage drink known for delivering quality organic and vegan ingredients in a variety of flavors, from mango to prickly pear and lime. OCA is also naturally low in sugar to help maintain energy levels that can rise and fall quickly after consuming drinks higher in sugar.
Company co-founder Gabriela Ramírez told Forbes in 2022 that the natural energy boost delivered by OCA makes it a game changer in the functional beverage industry. Her goal is for OCA to become a $1 billion brand. With over 5,000 points of sale including Whole Foods Market, the brand with the can that pops has a great start.
Casamara Club
Detroit-based Casamara Club mocktail soda puts all-natural on full display. Every part of the five-year-old brand's signature opaque brown bottles labeled with images of brown, blue, and yellow vistas bring the outdoors to mind – perfect for this reimagined traditional aperitivo made from real botanicals, sparkling water, and other natural ingredients.
Today Casamara Club is quickly becoming a multi-million-dollar venture with a growing retail footprint focused on high-value local specialty drink retailers nationwide. A key partnership is Boisson – the New York-based non-alcoholic specialty beverage shop that opened locations in Los Angeles last year and plans to expand nationwide by the end of 2023.
Boisson appears to be on track with funding so far. It raised $12 million in venture funding in Feb. 2022 alone for its nationwide expansion. Casamara Club – available at all Boisson stores and through Boisson's website – is apparently along for the ride.
Poppi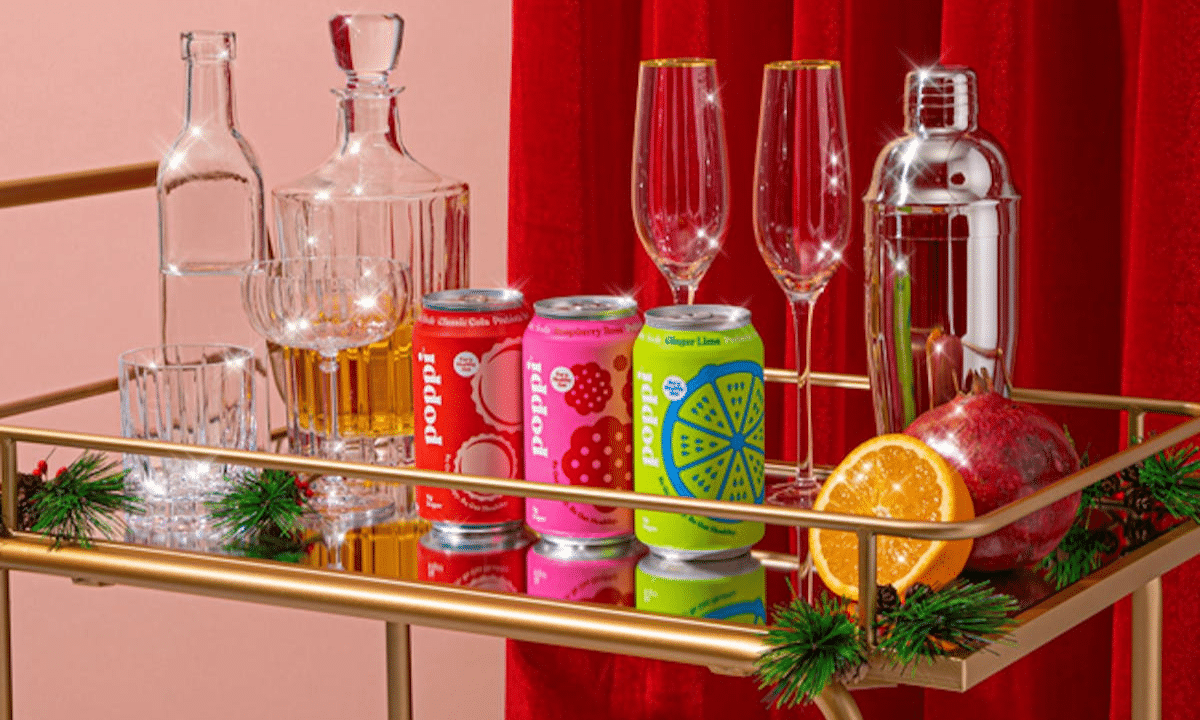 Poppi blazed its way into the prebiotic soda scene in 2020 with fruity flavors and bright packaging true to its name. Every can pops visually, with fun fruit or soda imagery top to bottom against a white logo. The name is also a cue to pop the top, which customers are doing by the thousands.
Today the drinks – a combination of real fruit and apple cider vinegar – are available at over 20,000 retailers including Whole Foods, Publix, and Target. And the list is growing. Plans are now in the works to expand to retail clubs like Costco and Sam's Club.
One driver of Poppi's success is its ability to attract investment. The Dallas-based brand began with under $2 million in backing which it immediately put to use by setting up direct store delivery (DSD) at retailers. An additional $13.5 million funding round in 2021 boosted distribution (and sales). Now Poppi has more than $40 million in investment including backing from the elite firm CAVU Consumer Ventures.
Rasa
Rasa is an Indian word used to describe taste or essence. So it's no surprise that Rasa functional coffee has created packaging that takes you on a trip to the middle east where many traditional medicinals originated. Natural shades of saffron, indigo, dark rust, and yellow curry cushion a circle of art reflecting the peacock and other ancient symbolism. It's apparently imagery that sells.
This adaptogenic "superfunctional" herbal coffee designed to calm the mind and body launched in 2018 with a 12-herb Original blend created by Rasa founder Lop Van Der Mersch. Today it has more than 10 products (including an adaptogenic creamer, chai, and mushroom powder) and at least $12 million in cumulative revenue, with new products on the way.
Crowdfunding (or crowd-sourcing, as Rasa calls it) and loyal subscribers are behind the company's profitability reported for the first time in 2022. According to Rasa, 50 percent subscriber retention has put the company on track to grow 10x by 2026. Rasa products are also available at gourmet supermarket chains in Texas and California and at specialty retailers nationwide.
Recess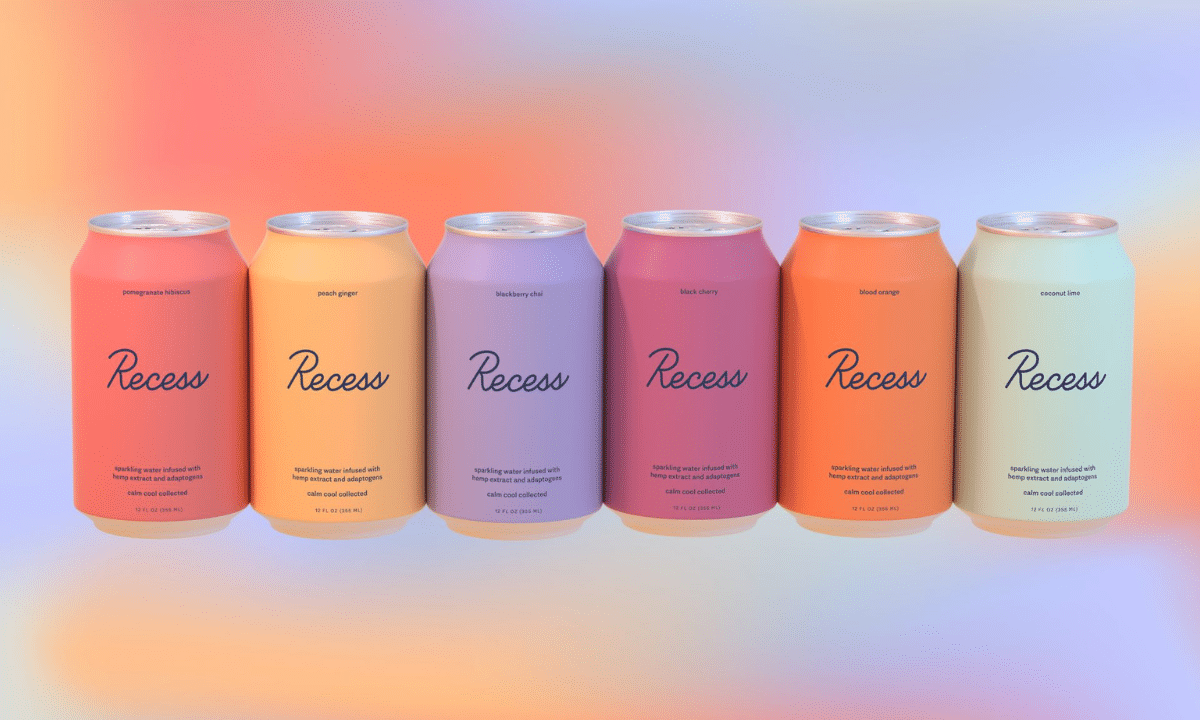 Recess brings to mind childhood afternoons under blue skies and yellow rays. That's the imagery you get from New York-based Recess functional soda, with colors the shade of sunset and a breezy script Recess logo on every package.
Consumers appreciate Recess for its functional blend of fruit, magnesium, hemp extract, and adaptogenic herbs to promote focus and calm. That appreciation has allowed the six-year-old venture capital-backed company to grow from a small startup with $3 million in seed funding in 2018 to its latest $14.9 million funding round by 20 investors.
Today the brand is available on Amazon, Vitacost, and at regional supermarkets and specialty retailers across the country.
Interested in Starting a Functional Beverage Brand?
Top functional beverage brands have figured out what sells, and what retailers want, too. Retail accounts are key to increasing market share year over year. The bigger the retailer, the more customers a brand is able to reach. An account with a mega-retailer like Whole Foods Markets, Amazon, and national supermarket chains can be a game changer for brands in today's competitive $129.3 billion global functional beverage market.
Are you looking to launch your brand into today's competitive functional beverage brands scene? The growing success of today's top brands shows there's a market for you. Whether your niche is functional coffee, wellness tonics, mocktails, or more, the expertise of a design team like Creme de Mint will help get you noticed. That will leave you more time to focus on perfecting what's inside the packaging.

Are you currently exploring branding and packaging ideas for a functional beverage brand of your own? We can help! Let's talk.