Lori Robinson never dreamed of owning a juice company. Her passion, from the time she was a small child, was advertising. But a chance connection with a juice aficionado (and founder of a local juice startup) paved the way for a beautiful partnership.
The two forged Juicera—a cold-pressed juice company that has been dedicated to bringing quality, delicious juice to the public (since before the juice world was as popular as it is today!)
Crème de Mint redesigned Juicera's branding and packaging and continues to partner with the brand, helping them define their brand image, launch new products, and spread their reach.
We sat down with Lori recently to get some insight into her journey as an entrepreneur and her experience with Juicera and Crème de Mint.
Tell us about yourself and how you started Juicera
After law school, I worked in advertising for eight years in the legal business affairs department. I was ready for a change but wasn't sure what direction to go in.
A lady who lived down the street from me was running a startup juice company from home, and my brother was doing her corrugated boxes for her. He told me, "You guys should meet. You both like dogs and wine."
We clicked right away, and it was a total pivot away from what I was doing. I jumped right in at the beginning stages of the company. We actually started by delivering non-pasteurized cleanses to people's houses, and it just snowballed from there.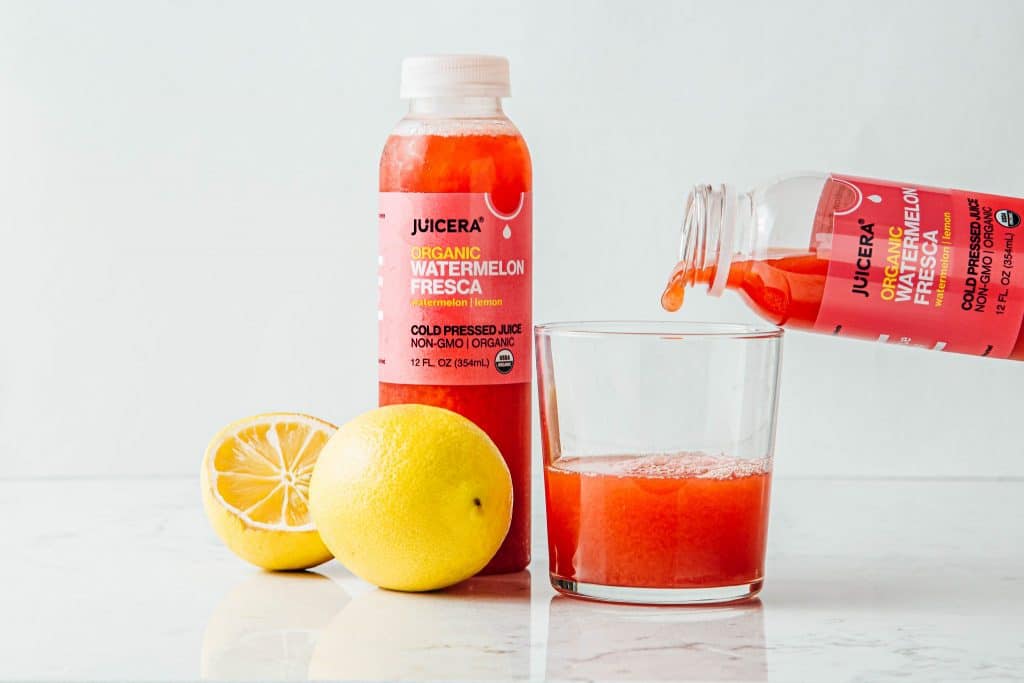 How did your partner come up with the initial idea for Juicera?
Stephanie was passionate about health, wellness, and juice. The idea started because she was trying to make juice for herself. This was in 2011 before cold-pressed juice was a craze. She couldn't find the kind of juice she was looking for.
So she started making it, for herself at first, and then her friends—and it blossomed and grew!
What has been the most challenging part of running a business?
The money factor was tough at first. We were a small company, and we didn't have the money to put into marketing and land distributors as quickly as larger companies that were able to buy shelf space.
How did you overcome that struggle?
We threw our energy into building relationships. Whether it's vendor relationships or distributor relationships, we make sure that we're building strong connections.
The relationships paid off. As people we worked with moved on to other restaurants and hotels, they would contact us about bringing our juice in. Relationships paid dividends.
What's been the most rewarding part of the business?
Seeing where we've come from. Now, we have bigger ideas and goals for the future. But when we look back to where we were—driving around at 11:00 at night delivering cleanses so people could start the next day—it's like night and day. That growth has been so rewarding.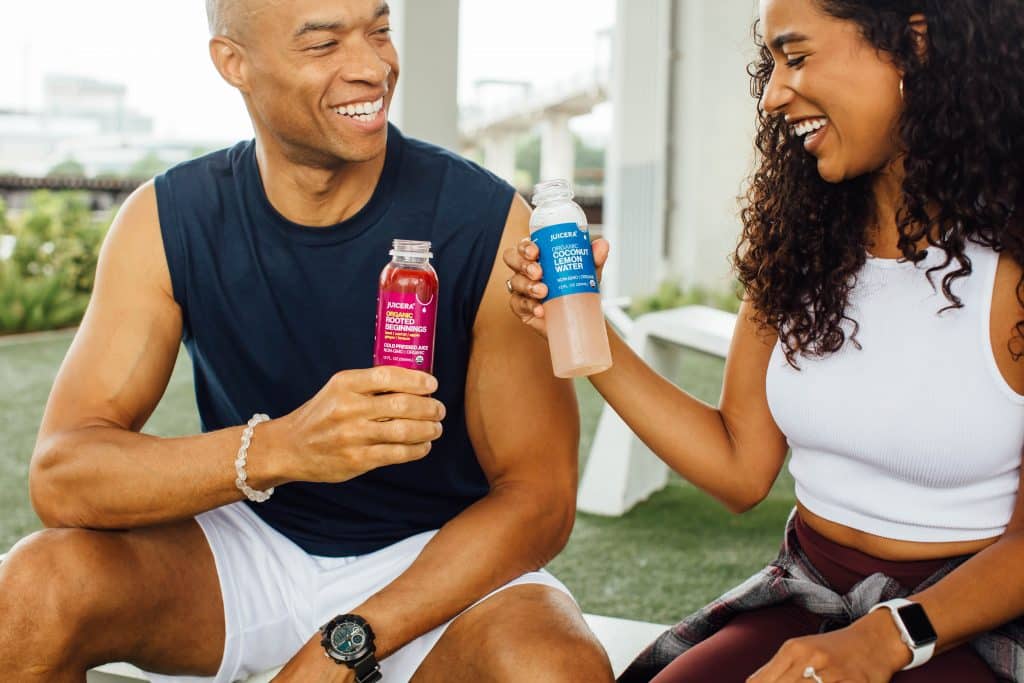 What was the biggest mistake you made along the way, and how did you learn from it?
That's a tough one. We've definitely joined forces with the wrong people, bringing in marketing teams that promised the world and didn't deliver. Some of those companies are just out to take advantage of new businesses.
We've also worked with great partners along the way, so there are reputable companies. You just have to be careful and vet who you're working with.
What advice would you give to other entrepreneurs just starting out?
Just go for it. Running a business is tough, but you can do it. Sometimes you're going to feel like there's something else you should be doing. Sometimes you're going to feel like you can't sleep at night because you have a million thoughts running through your head.
But it's worth it. When you're doing it for yourself, you're going to have so much to celebrate when you succeed.
In one word, describe your life as an entrepreneur.
Non-stop.
How has branding and packaging played a role in your business?
It's made a big-time difference. Our initial branding we did was all over the place. We were using fuzzy words on our labels that we thought would appeal to people, but they really just wanted to know what was in the product.
Crème de Mint helped us scale down and go in the opposite direction, and it worked. Our primary grocery account is Whole Foods, and when they saw the new packaging they couldn't have been happier. Now, anytime we talk about a change, they want to see it first, because they love the packaging we have so much.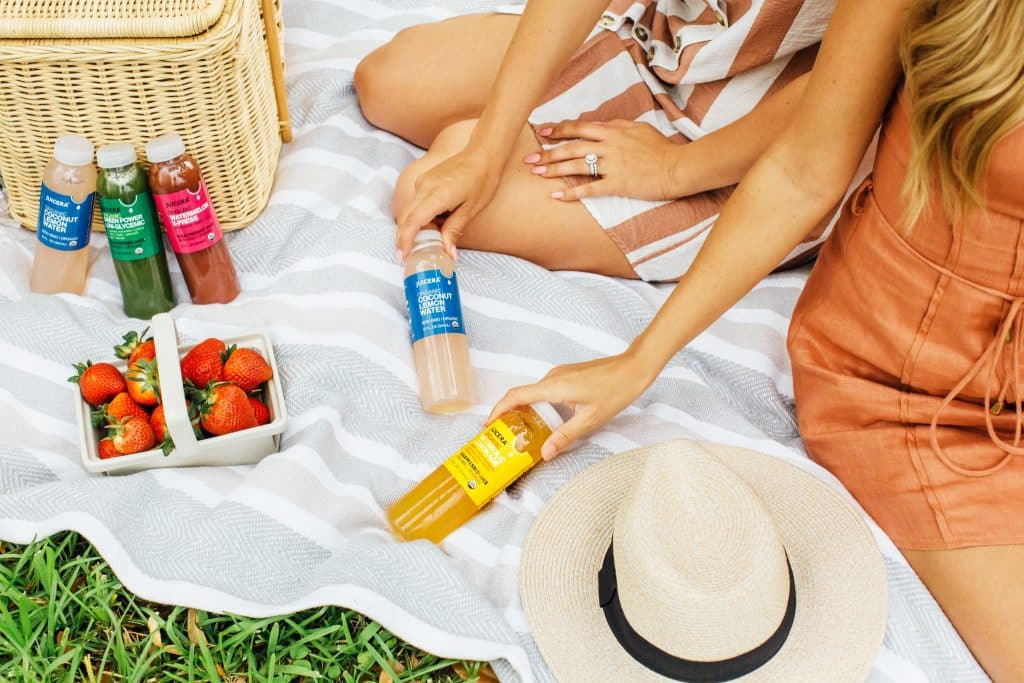 How did the pandemic affect your business?
It definitely had a big impact. Early on, our business was 50% grocery and 50% hospitality. After the pandemic, hospitality went way downhill. And even grocery was difficult. People had to re-examine their priorities, and juice isn't a priority for everyone. It affected our sales for a while, but we're continuing on and growing.
What's the next big thing on the horizon for Juicera?
Our new shot line, Smooth Energy Plus Focus. We're really excited to grow the shot line because it really resonates with people. Crème de Mint is designing display boxes to help them stand out and give us more of a presence on the shelf.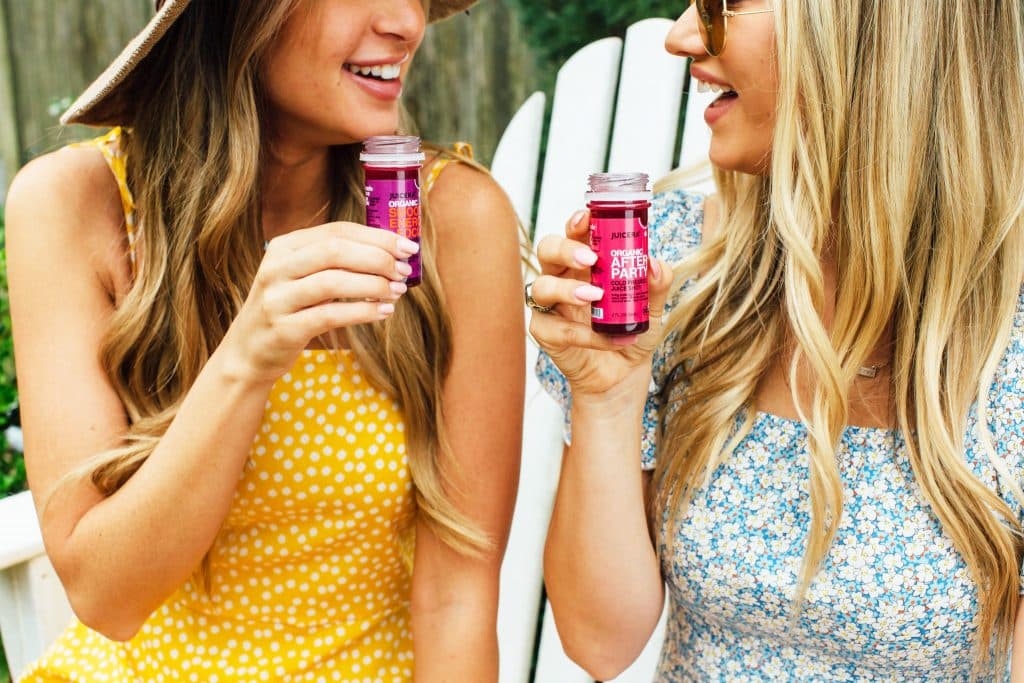 If you could wave a magic wand and change one thing in the world, what would it be?
I would make people nicer to each other overall. A lot of people would disagree with me, but I don't think anyone should go hungry, regardless of income. It breaks my heart to see that.
How did Crème de Mint's work affect your business?
I feel like, since we got new branding and packaging, our customers value our product in a new way. They're able to take us more seriously.
We've also expanded our reach. After Crème de Mint's work, we're now in eight states and 150 locations.
What would you say to someone who is on the fence about redoing their branding or packaging?
It's always a good idea to change things up and bring in someone that can help expand your branding. As long as you stay true to your core values, you should always be looking to see what could be tried and what could be improved.
Learn More About Juicera
If you want to learn more about Juicera, check out their products at Whole Foods or on the Juicera website. We were so grateful to be able to learn from Lori about her business, the impact of Crème de Mint's work, and where the company is headed next. We know that they will continue to bring quality juice to the public, helping people improve their health without sacrificing flavor!
For more details about Crème de Mint's work for Juicera, check out the work we did on their packaging and branding!