Having a social media page for your brand gives you access to an estimated 67 percent of consumers who use sites like Instagram to seek out brands and their products. But cutting through the social media static to reach your target audience can be tough. That's where knowing how to approach influencers to promote your brand can help.
An influencer is any person on social media "with the power to affect the purchasing decisions of others because of his or her authority, knowledge, position, or relationship with his or her audience," according to Influencer Marketing Hub. Using an influencer can increase brand awareness by 82 percent – as long as you do it the right way. Read on for six steps on how to approach influencers to promote your brand.
Step 1: Know the Four Different Types of Influencers
Big-name celebrities are influencers, but not all influencers are big-name celebrities. Your product type and intended audience will help you determine which type of influencer marketing is the best fit for your brand.
Generally, there are four distinct types of social media influencers: the mega or celebrity influencer (>1 million followers); the macro influencer (100,000 to 1 million followers); the micro influencer (10,000 to 100,000 followers); and the nano influencer (<10,000 followers). Each type of influencer has a core purpose – to promote your product. Just remember that a large number of followers doesn't equate to high engagement. An influencer may be a bona fide star in your niche market but have a fraction of a macro influencer's followers – not to mention a price that fits your budget.
Step 2: Identify Your Goals
Choosing an influencer is a big deal. This is someone who will be the face of your brand to thousands of potential customers, so you want to make sure you are selecting the right person for the job. Start by setting your influencer marketing goals. Are you looking for someone to increase social media shares, likes, or other engagement, or is lead generation your primary objective? Your goals will help you decide how to approach influencers to promote your brand.
Once you have identified your goals, you'll need to choose how you will measure the success of your influencer. Revenue metrics, or measures, are only one indicator of success. Consider other metrics like clicks, unique page views, or new followers in addition to sales data and conversions.
Step 3: Create an Influencer Shortlist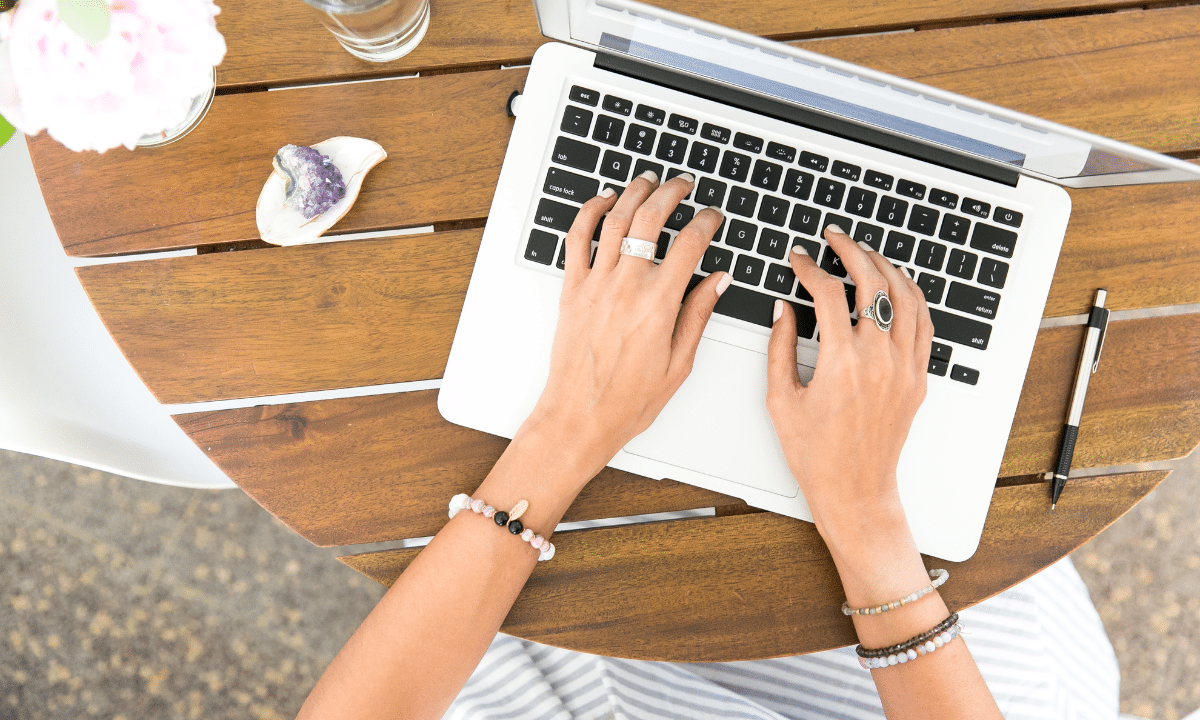 The next step is to create a shortlist of potential influencers for your brand. There are different ways you can search for individuals to add to your list, from manually searching different sites on your own to using influencer marketplaces or influencer recommendation apps.
Just keep in mind that not all influencer marketing companies are the same. An online marketplace like IZEA allows you to search for influencers by keyword, social media platform, or by scrolling through hundreds of influencer pitches that give you their follower count and pricing. That's different from a paid recommendation engine app like Fourstarzz, which uses analytics to predict an influencer's engagement and reach specific to your brand. Be sure to choose the best technology for your defined goals.
Step 4: Do Your Research
Now that you have a list in hand, you can start going through it and researching your candidates one by one. A good place to begin is by visiting the influencer's social media page and reading through their feed.
Look for content related to your product or brand to see if an influencer is right for your niche. You'll also want to check the person's tone to avoid collaboration with any social media presence that seems too spammy or not genuine. Additionally, research the influencer's engagement rate: the more an influencer interacts with their followers, the more successful they typically are at converting followers to customers for your brand.
Step 5: Set a Budget
Once you've done your homework on your influencer picks, it's time to decide on how much you will invest in your new marketing strategy. Generally, the pay-per-post cost for an influencer with 100,000 followers (micro influencer) maxes out at $2500 per post, but average rates may be higher or lower depending on the platform. Check out Tipalti's list of average micro and nano influencer pay-per-post costs below:
Instagram: Micro influencers, $100-$500 per post; Nano influencers, $10-$100 per post
Facebook: Average $25 per post, per 1,000 followers
YouTube: Base rate of $2,000 per 100,000 followers
TikTok: Micro influencers, $1,500 per post; Nano influencers, $800 per post
Twitter: Average $2 per post, per 1,000 followers
Snapchat: Average $10 per post, per 1,000 followers
If you are concerned about going over budget, consider working out an affiliate commission to reduce or replace flat fees, or ask your influencer if they would be interested in a trade (product or services) in exchange for promotion.
Step 6: Reach Out Personally
One way to start a relationship with an influencer is to become a follower. Start by liking, commenting on, and sharing the person's content. Encourage them to interact with you and your posts. Then, when you're ready, approach the influencer with your proposal.
This is the time when you get to tell the influencer about your brand, your goals, and your willingness to reach an agreement that meets both your financial interests. Try to contact the influencer by email if possible to make your message more impactful, and professional.
Any influencer you choose to promote your brand should fit with your product niche and budget. If you are a startup, chances are you'll need someone who is personally accessible, affordable, and has proven that they can drive customers to brands like yours. If that describes your business, then a micro influencer may be the best person for the job.
How To Find Micro Influencers for Your Brand
With a 60 percent greater engagement rate than macro influencers – and 20 percent higher conversion rate – micro influencers are a great option for many startup brands. You will need to do some research, however, to find someone who best represents your product and brand.
You already know that a recommendation app or influencer marketplace are options for influencer marketing, but sometimes old school is best when working with micro influencers. Something as simple as a manual keyword search for influencers on your preferred social media platform may be all it takes to find an influencer to meet your goals.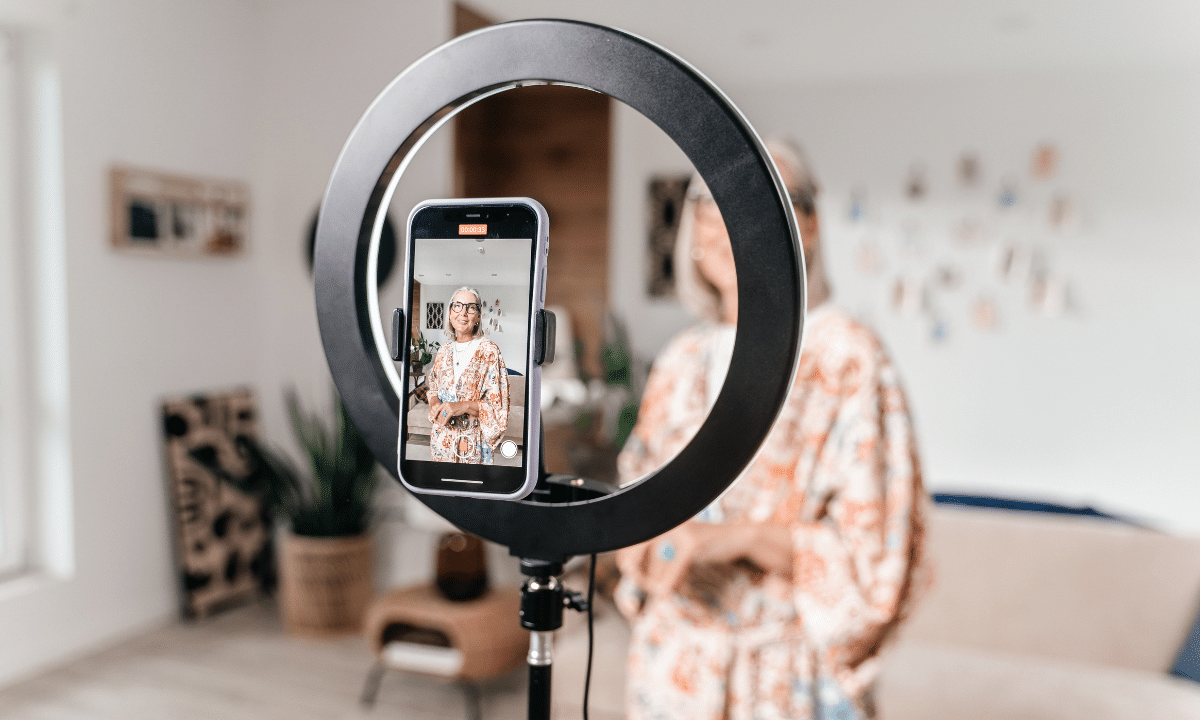 Let's say you are looking for a beauty influencer for TikTok or Instagram – a popular social media platform for beauty brands. An easy way to search for options is to type in a keyword like "beauty tips" or "hair tips" in the platform search tab, then look through the profile results to see if anyone stands out. You can then continue your search using different keywords on other social media platforms.
When you are finished searching, add any potential micro influencers to your shortlist. Remember to follow the steps discussed earlier to ensure that you have a solid proposal before approaching the influencer for possible collaboration.
A Final Word on How to Approach Influencers to Promote Your Brand
A social media influencer can increase awareness of your brand significantly, but you'll need to do some research to find the right person for the job. Following the six steps in this blog post will help you narrow the field to candidates who fit your defined goals and your budget.
If you are a startup brand, consider influencers that have a high rate of follower engagement. Micro influencers, for example, often have high engagement and a higher customer conversion rate than influencers with thousands more followers – and are less costly to hire. Always return to your defined goals to find an influencer marketing strategy that works best for you.
Are you interested in exploring new ways to market your brand? Let's talk.
Growing your product business? Sign up for our free E-course and get valuable freebies and guidance on growing, marketing, and more!