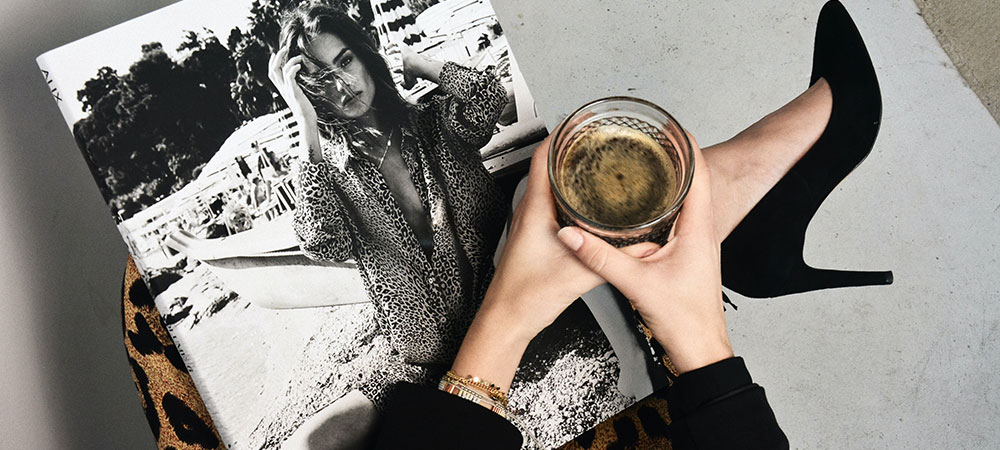 If you're looking to gain exposure and expand your brand, you've probably wondered if a PR pitch for magazines is a good use of your time.
Getting featured in a magazine is one of the best ways to gain exposure and attract new customers for your brand. But if you've tried to get featured in a magazine before, you know that it isn't always a simple feat.
It takes time and diligence to land a PR mention. You have to be willing to put in the work and effort. We've put together some tips to help you craft successful pitches and get your products featured. Follow these three steps to pitch with confidence!
Step 1: Research
You can spend hours crafting the perfect PR pitch, but if you send it to the wrong magazine, you're wasting your time. That's why it's crucial to spend time researching before you send pitches—you want to make sure that you are putting together relevant pitches, and pitching to the right people at the right places.
Pitch the Right Publication and Person
Research the magazines you're interested in before you pitch to make sure that they are actually looking to feature what you're selling. Check out their recent features to get a feel for what kinds of items they include.
You also want to research the person to send your pitch to. If possible, you want to avoid general submission pages. Instead, research the current editors and figure out who to contact.
For example, if you run a beauty company, you want to send your pitches to the beauty editor or assistant beauty editor. Check these positions carefully—they frequently change and you want to make sure to send your pitch to the right person.
Focus on Their Needs
Once you research who you want to pitch, you need to do some digging into the magazine so you can make an individualized pitch. Don't just send out an identical pitch to every magazine. Instead, take the time to learn about the publication, what makes them special, and what their needs are.
Think about what your product offers that might be a little bit different than what they have featured in the past. Take time to read articles in past issues of the magazine so you can refer to them and share how your products are a good fit for their style, mission, and readers.
Another aspect to research is what magazines are looking for during different times of the year. For example, in July and August, magazines are often looking for holiday-focused content for the upcoming season.
It might seem like a lot of prep work, but the more you can learn about a company and tailor your pitch to them, the better your pitch will be.
Step 2: The Perfect PR Pitch
After you finish your research phase, you're ready to put together the pitch itself.
The subject line is just as important as the body of the pitch. It should be short, sweet, and designed to pique interest. You could include a pitch idea (For example: new makeup line inspired by Prohibition era cocktails!) or a blurb about your company (mother-daughter duo launch cosmetics celebrating the mystery and allure of the 1920s).
In the pitch itself, state who you are and what role you play in the company. Include what unique value your company offers that sets you apart from the rest of the crowd. Add in what gives you credibility—maybe you've worked in the industry for several years, won awards, or worked with a famous client or influencer.
Include a few high-quality photos of your products. These should look professional and eye-catching. If applicable, offer samples of your product. Make it easy for them to choose by offering specific products for them.
Make sure that you include links to your websites and relevant products. It should be easy for the person reading your pitch to learn more and follow up with you.
Step 3: Always Follow Up
The biggest mistake you can make with your PR pitch is not following up. Send a second email 2-3 weeks after your initial pitch. Magazine editors are busy. If they don't respond, it doesn't necessarily mean they're not interested.
Don't Give Up
Remember that pitching is also a numbers game. Your first PR pitch, or even your first several pitches, might not be successful. There are plenty of publications out there—you just have to find the right fit.
Set a goal for yourself to pitch a certain amount of magazines every week. Follow these tips, stay committed, and always follow up. Eventually your hard work will pay off!
If you're just getting started with a beauty business and need more tips, Learn How to Launch a Beauty Product can help. It covers every aspect of starting a beauty business, from creating a solid foundation and getting funding to manufacturing, branding, sales, and marketing. Learn more about the course here.