A big part of launching a product business is determining which retail fulfillment method is right for you.
Do you want to fulfill in-house or outsource? Will you go wholesale or dropship? There are several options for retail fulfillment methods for your online business, and they each come with pros and cons.
The answer for your business will depend on your goals and vision for your business, along with your customers' needs.
Read on to find out more about your retail fulfillment method options and how you can make the right choice for your business.
In-House Retail Fulfillment Method
One of your options for a retail fulfillment method in your product business is to run your own fulfillment. That means that you personally will be responsible for storing, packaging, and shipping your products.
In-house fulfillment can be tempting when you first launch your small business. It saves you money and it can seem simpler than locating another option for fulfillment.
However, as your business grows and scales, this option becomes impractical very quickly. Not only does your need for storage space increase as your business grows, but maintaining your own fulfillment takes up time and effort that you could be putting to better use in your business.
Our recommendation: If you have a very limited budget and need to save fulfillment costs, start out with fulfilling in-house. Once you get over a volume of 50 orders per week you will likely want to move to a fulfillment company. (Be sure to look ahead and learn the costs so you can account for this in your product pricing.)
Working With a Dropship Supplier
When you choose to dropship, you are essentially using a middle man between your business and your customers.
You receive an online order, send it to your dropship supplier, and they will handle packaging and shipping the product to the customer. The dropship supplier either handles the manufacturing or works directly with the manufacturer.
Dropshipping can be an affordable and low-risk method for fulfillment. You save money on overhead costs, such as maintaining a physical location for product storage, and you also save time and energy by having someone else handle the packaging and shipping.
It also gives you the chance to easily test products—you can offer several different products and find out which ones appeal to your customers, without wasting money ordering inventory that isn't going to sell.
This method can be particularly appealing if you have little capital to start your online business or if you have no interest in being directly involved with your product. That leaves you to market, reach out to customers, and grow your base.
However, dropshipping does come at a cost—because you're hiring someone else to do so much of the work, you'll also be paying more.
Additionally, if you sell different products and you rely on different dropship manufacturers, you might end up paying additional costs for shipping if your customers order multiple items.
Dropship suppliers are often located overseas as well, creating potential quality control issues and shipping delays that you can't manage.
Our recommendation: Dropshipping can be a great way to start out if you're looking to launch an online business but don't have the resources, the capital, or the interest in handling your own products. However, dropshipping is likely to give you lower profit. It also means you have limited control of your own business.
How to Find a Dropship Supplier
To ensure that your dropship supplier is legitimate and reliable, you can stick with a well-known option, like Oberlo.
If you partner with a lesser known dropship supplier, make sure you ask for references and communicate expectations clearly. You need to know where your products are shipping from and what the processes are.
Finally, make sure that your dropship supplier integrates with Shopify or your e-commerce platform. You want a smooth system set up to avoid headaches and keep your business running.
Utilizing Fulfillment Centers
When you use a fulfillment center, you pay a third-party to manage the storage, shipping, and packaging of your orders.
Using a fulfillment center is similar in many ways to dropshipping, with one big fundamental difference. When you dropship, you never actually own or possess the product. You send orders to the dropshipper and they manufacture and fulfill the orders.
But with a fulfillment center, you purchase your products from a manufacturer and have them shipped to the center. You still get to stay hands-off in the actual nitty-gritty of packaging and shipping, but you do purchase the products initially.
That comes with a higher cost than dropshipping. You have to decide which products your business will sell, work with a manufacturer to create the product, and then enlist the third party to manage the fulfillment.
You also run a slightly higher risk. Because you have to pre-purchase your products, you need to have confidence that your products will indeed sell. Otherwise, you risk losing money. (That's why it's wise to stick with a limited amount of products when you first launch your business.)
The higher cost and risk come with a tradeoff—you'll make a much higher profit margin with this method than with dropshipping. You'll also have more customization options and control. You can work with the fulfillment center on packaging options, bundling, and fulfillment times.
Our recommendation: Working with a fulfillment center is the most solid option for medium-sized e-commerce businesses and those that are willing and able to sink in more capital to maintain more control. If you can afford this option, this is probably the way to go.
How to Find a Fulfillment Center
Choosing your fulfillment center will require thinking about your customers' needs. You want to offer fast, affordable shipping for your customers. You also want to have quality control.
Start by searching fulfillment centers in your area and in the area where most of your customers purchase from. This will let you start narrowing down your search and finding centers that will help your business succeed.
Next, search for fulfillment centers specifically in your industry or niche. For example, AMS Fulfillment is well-known in the beauty industry. USA Fulfillment specializes in dietary supplements.
Working with a fulfillment center in your industry helps ensure that your products will be handled properly and with care.
Make sure you vet your fulfillment center before you commit. Ask how long they've been in the business and check their references and testimonials. Find out what their shipping and return policies are and how they will work to keep your customers happy.
Choosing the Best Retail Fulfillment Method for You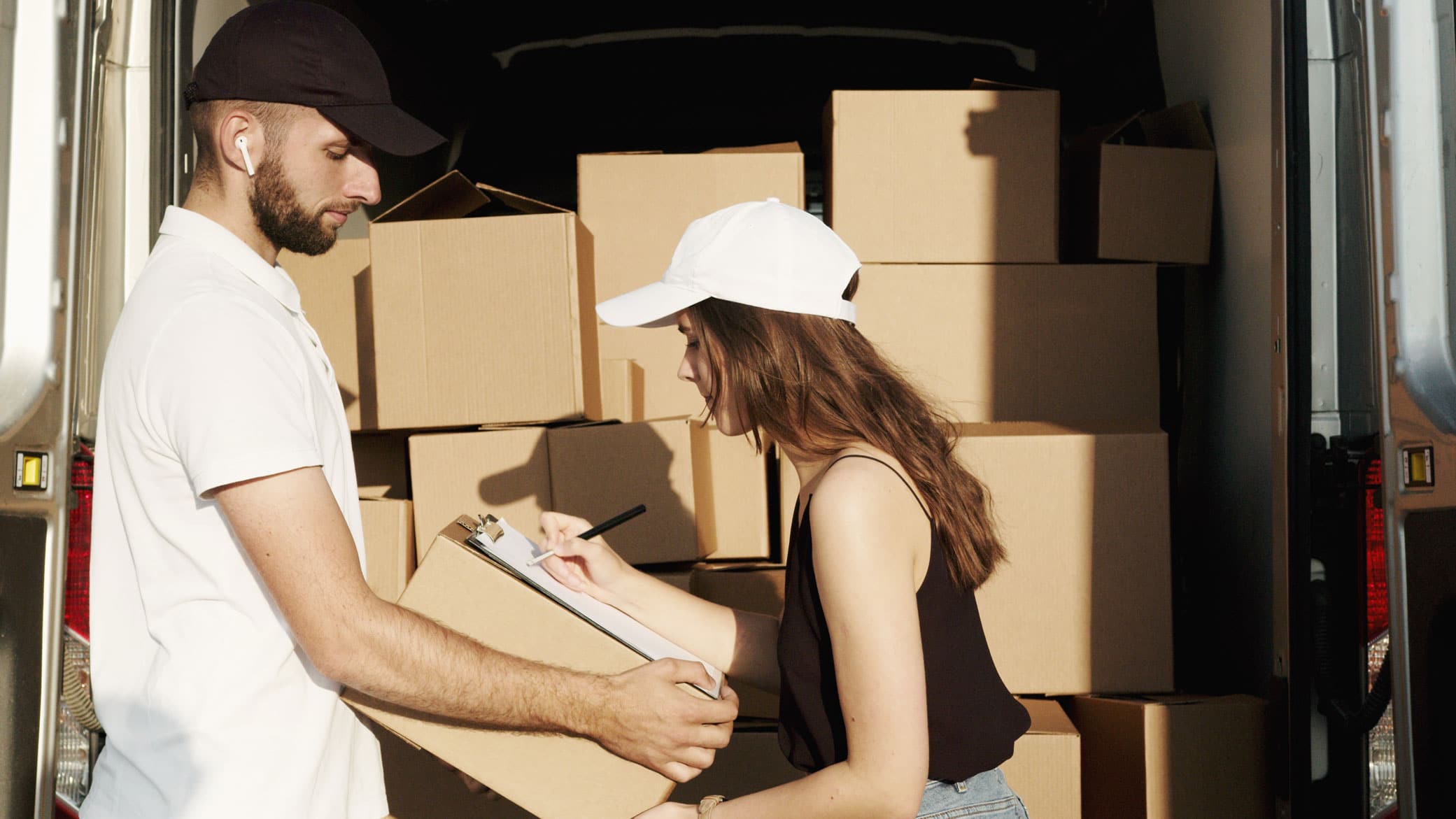 There's no wrong path for fulfillment. The right choice for you will depend on your budget, your growth goals and vision for your business, and the amount of control you want over your products.
Also remember that you need to consider the needs of your customers. Even if you are using a third-party for fulfillment, it's your business and reputation on the line! Keeping your customers satisfied has to remain a number one priority. New to online business and need more tips? Make sure to read our post about finding a manufacturer for your business!