By definition, nutraceuticals are "non-specific biological therapies" derived from food sources "used to promote general well-being, control symptoms, and prevent malignant processes." They are often grouped into four categories: dietary supplements (like probiotics and vitamins), functional food, medicinal food, and medically valuable agricultural-based compounds called "farmaceuticals" – not to be confused with pharmaceuticals, or FDA-approved drugs. That's an important distinction to consider as you explore which type of nutraceutical manufacturing is best for you.
Nutraceutical Manufacturing Basics
Nutraceuticals are vitamins, minerals, herbs, mushrooms, leaves, and other substances that are regulated much like food, not like drugs. Manufacturing of nutraceuticals – including what is required on the label – must adhere to standards set by the US Food and Drug Administration.
To make sure that nutraceuticals stay on the food and supplement side of the regulatory process, the FDA has strict packaging and labeling rules called Current Good Manufacturing Practices, or CGMPs, that ensure product safety and prevent companies from making unsubstantiated health claims.
Good Manufacturing Practices
To have a quality product, you need quality standards. CGMPs are government and industry standards for nutraceutical manufacturing. A good manufacturer will adhere to CGMPs to ensure that your raw materials, packaging, labeling, and finished product meet specifications for quality and safety.
This list includes some of the ways that CGMPs work to make your product the best it can be:
Prevents mix-ups and mistakes
Ensures that your formula is followed consistently during the manufacturing process
Documents each step taken during production
Failure to adhere to CGMPs or any FDA regulation governing dietary supplements can mean fines or even legal action. It can also lead to the suspension of a facility's FDA registration, which is required to compete in the nutraceutical manufacturing industry. So you'll want to make sure your manufacturer is playing by the book.
One way to know if a nutraceutical manufacturing facility is worth your time and money is how tightly it adheres to CGMPs – specifically when it comes to testing. A quality manufacturer will thoroughly and properly test your product to make sure what's inside the package matches what will go on the label.
Testing
Nutraceutical manufacturing facility laboratory testing is a critical step in the production process. Failure to test your product is not only poor practice, but it can also be dangerous. Untested products have been known to cause injury or even death to consumers from unlabeled substances including amphetamine-like stimulants and prescription drugs. Testing keeps both your customers and your business safe.
Let's say that you are manufacturing a mushroom coffee that will be labeled free of soy, tree nuts, and peanuts. Putting a product labeled soy or nut-free on the market that includes soy or nuts could be tragic for consumers with a soy or nut allergy – not to mention disastrous for your business. Therefore you will need to use a nutraceutical manufacturer that will process your coffee on equipment free of soy and nuts, while also testing for any trace of soy or nut material along the way.
Having a report of what is – and isn't – in your product may also allow you to access new markets. Perhaps you want to market your protein powder as vegan. Proving that your product is free of animal ingredients is an important first step.
Nutraceutical Delivery Methods: Which Should You Choose?
Now that you know what to look for in a nutraceutical manufacturer, it's time to explore different types of nutraceuticals on the market today and decide which is best for your product.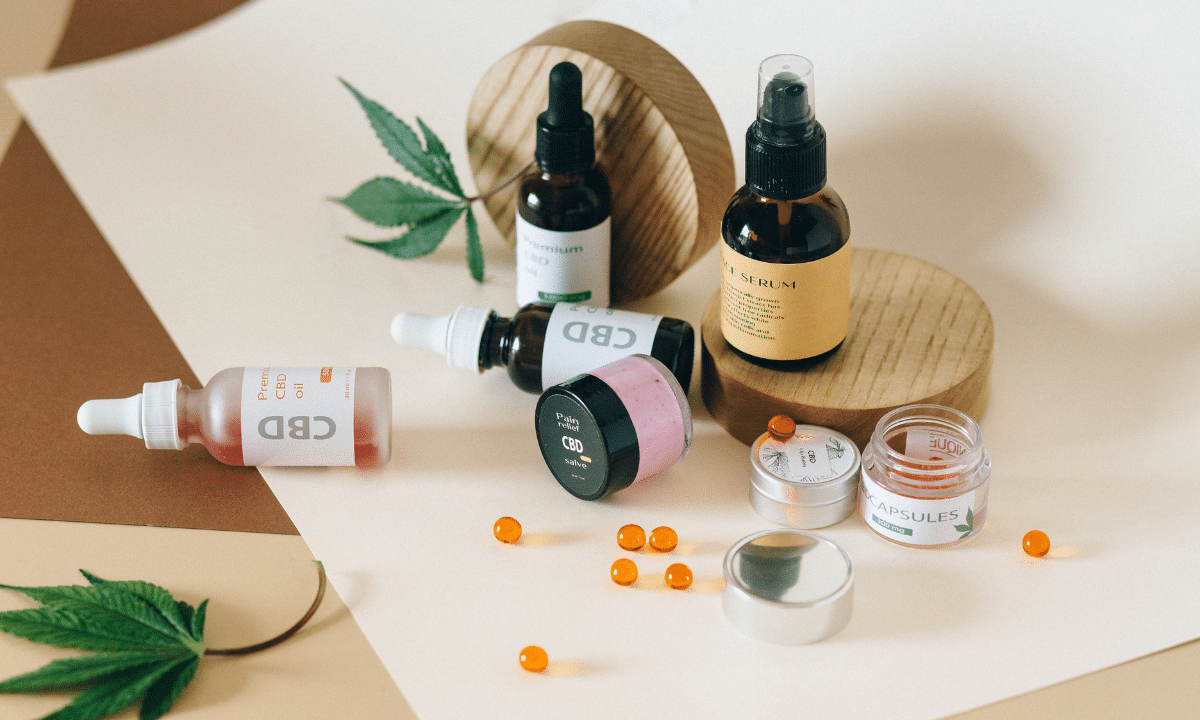 Supplements come in several different forms including capsules, gummies, powders, and tinctures. Which form you choose will depend in part on your product. Hemp-infused coffee can be sold ground or in whole bean form, for example, while herbs and vitamins are more versatile.
Let's take a look at four common nutraceutical categories in the US, and explore which form may (or may not) be best for your specific product line.
Capsules
Nutraceutical capsules are hollow casings that can be filled with both dry ingredients and liquids. That makes capsules a nice choice for nutraceutical manufacturing of CBD, Vitamin E, or other supplements that come in liquid form, as well as unique mixes of powdered ingredients. Dried herbs, probiotics, and other sensitive ingredients are also commonly sold in capsule form.
Traditional capsules are made of gelatin – a tasteless, gluten-free, GMO-free animal protein that allows smooth delivery of each dose. But capsules may also be made from animal-free ingredients. Plant gelling agents like carrageenan and cellulose are used to make capsules that offer the same smooth delivery as gelatin, but with animal-free ingredients suitable for vegetarian or vegan products.
Both gelatin and plant-based capsules are available in single case (soft capsules) or double case (hard capsules) based on your product specification. Just remember that anything which adds an extra layer (literally in this case) to the manufacturing process can add cost to your project. You will also want to make sure that a manufacturer has the right size of capsule for your product if you choose this option.
Gummies
Gummies are manufactured in practically any flavor, making them one of the most attractive nutraceutical options for adults and children. After all, taste (and a hassle-free way to take your medicine) goes a long way. Apparently so does investment in nutraceutical gummies, which are forecasted by Straits Research to have the highest investment annual growth rate than any other type of nutraceutical through 2030.
Consumer fatigue with taking pills is one reason for gummies' recent success, according to some research. Gummies are chewable and easier to swallow for some people than pills. That makes them a popular alternative to tablets when taking a supplement.
Just keep in mind that gummies usually include some amount of sugar and other additives that might turn off some health-conscious consumers. They may also deliver fewer nutrients – vitamins, minerals, or other ingredients – than a capsule or liquid. So thorough testing is a must.
Powders
Convenience may be the best reason to manufacture a nutraceutical in powder form. Versatility is another. Proteins, oils, berries, leafy greens, enzymes, vitamins, minerals, and more can be reduced to a powder for easy use at home or on the go. But it's important to note that not all nutraceutical powders are made the same. Protein powders – used around the world by professional and amateur athletes alike – may contain pesticides or additives like dextrin that can cause bloating. Relaxation powders with melatonin may or may not be safe either, depending on how the powder was sourced.
Quality testing will reveal what needs to go on the label, including soy, sugar content, and even how the nutraceutical was processed.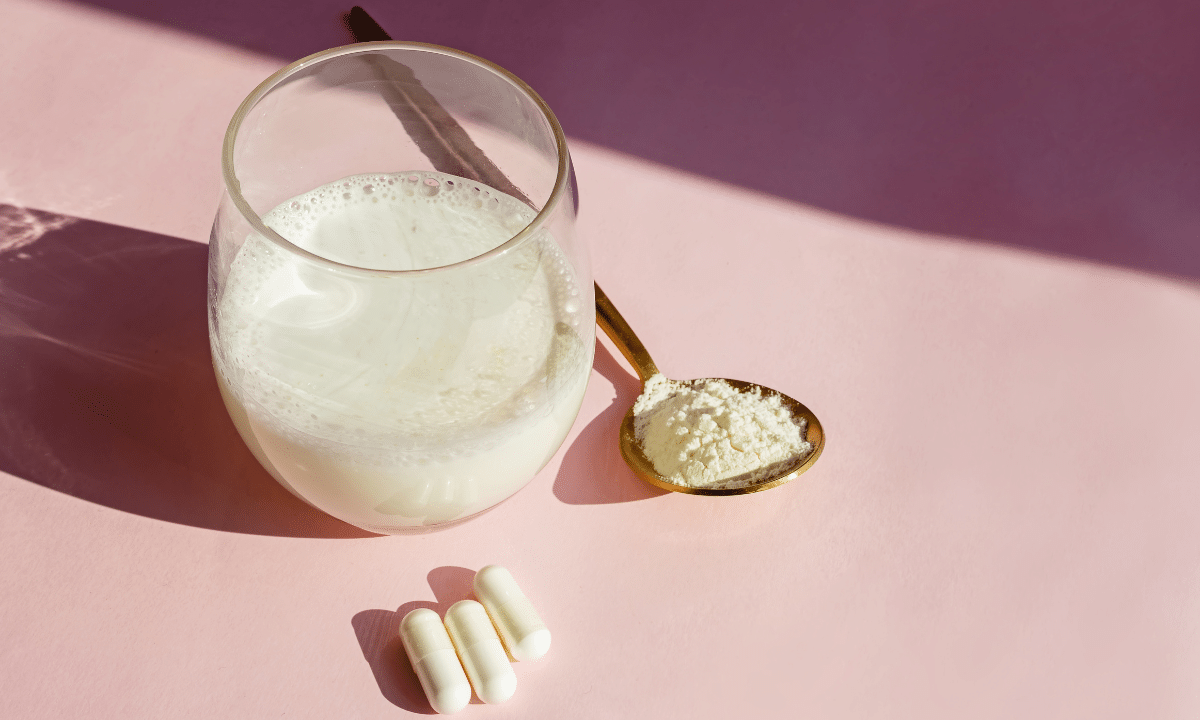 Tinctures
Tinctures have come a long way since the first tiny bottle of Merthiolate antiseptic was tucked in a medicine cabinet in the 1920s. Today, herbal remedies like chamomile and feverfew are commonly reduced to alcohol or glycerin tinctures considered more potent than powders, capsules, gummies, or teas – and typically last years longer.
Just be aware that tinctures may come with added manufacturing costs. Tinctures are best packaged in darker, more opaque glass to protect against oxidation (or the breakdown of ingredients from exposure to light). Amber, blue, and green glass are the most common choices, with amber providing the most protection from light. Blue and green glass, although attractive, is generally slightly more expensive than amber glass.
Nutraceutical Manufacturing Options
The next step to producing a quality nutraceutical product is deciding how you will source your ingredients. Your nutraceutical manufacturing facility can advise you on which of the following three manufacturing options is right for your product depending on your budget, turnaround time, and whether you are using stock ingredients or not.
Private Label
Plan to use an existing formula with ingredients that your nutraceutical manufacturing facility already has in stock? Private label manufacturing is usually the least expensive way to produce your product and get it ready for market.
Most manufacturers have hundreds of formulas in stock, along with a low minimum order requirement for private label orders. Concerned about your product not being unique? Stock doesn't mean generic. Working with a packaging design agency will allow you to uniquely brand your formula and make it entirely your own.
Semi-Custom
Semi-custom manufacturing is a cross between private label and custom manufacturing, making it a good choice for entrepreneurs who want to personalize a product while minimizing your costs.
The benefit is you'll have a unique product to market and sell without paying the cost of full customization. But it won't come at private label prices. You will have to pay more upfront for this option than you would for a stock formula, and may also face higher minimum order requirements. Your nutraceutical manufacturing facility will help you find the best option to meet your budget.
Custom
If you want to create a one-of-a-kind formula for your brand, then custom nutraceutical manufacturing is the way to go. A chemist will work with you to create a formula that you own. That will allow you to not make and sell the product under your brand. It will also give you full legal rights to the formula, prohibiting other manufacturers from replicating it.
Custom nutraceutical manufacturing is the most expensive manufacturing option and usually comes with high minimum order requirements. But it may be the perfect fit for an entrepreneur with a more flexible budget and a desire for something unmatched in the market.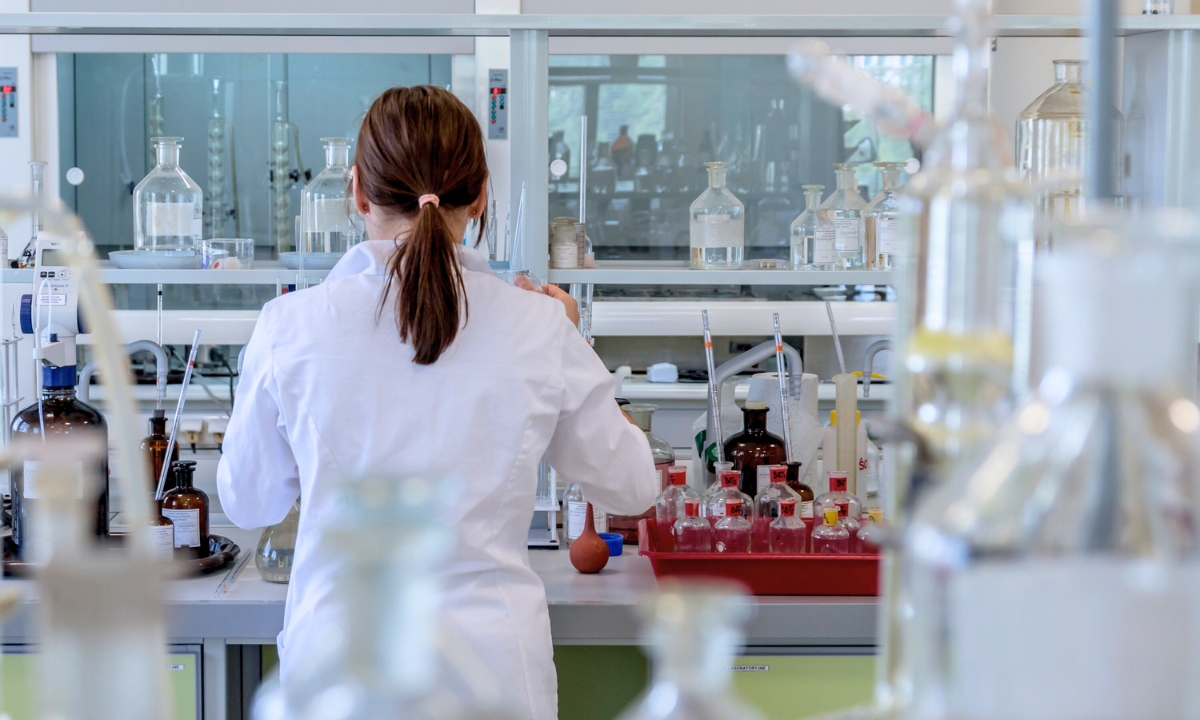 Our Take
Nutraceutical manufacturing is simpler to navigate once you know what kind of product you want to sell, and how you want to sell it. A reputable manufacturer will meet FDA standards to make sure you have a quality product.
Finding a niche for your nutraceutical will allow you to go to the next step, which is creating a great formula and branding to get you off on the right foot. Your manufacturer can help you decide the best option for you based on your budget, whether or not you want to use additional ingredients, and your turnaround time for market. Check out Crème de Mint's Beauty and Supplements Manufacturing Guide for suggestions.
Would you like to explore packaging design and branding options for your nutraceutical? Let's talk!