Color tells the story of your brand at a glance. But like most first impressions, sending the right message with your logo and packaging design takes some work. How do you choose colors that best represent you and your company? Color apps are a great place to start creating a color palette for your brand.
No matter your budget, there is an app that will help you create hues and shades as unique as the story behind them. Here are five apps we have hand-picked to get you started on your color branding journey:
Adobe Capture
This free app for iOS and Android allows you to create a color palette from images on your phone instead of curating each color individually. That makes it a solid choice for entrepreneurs who don't want to sift through thousands of color guides to build their brand.
To use Adobe Capture, simply upload an image or snap a photo then select any color in that image. You can select as many colors or color combinations as you like, giving you as many palettes as you need. Editing each color is easy with the app's color wheel and sliders. Once you have your palette ready, you can convert your colors into different formats for use online or in print. You can also use the app to create vector images and 3D images, all on your phone.
Pros: Ability to share photo element libraries, Adobe Creative Cloud integration, and easy-to-use UI (user interface)
Cons: No built-in access to customer support or FAQs
Color Viewfinder
If you're creating a color palette for your brand like yesterday, then Color Viewfinder is a great go-to. This free iOS app creates a color palette automatically from images on your phone, along with color (HEX) codes that guarantee consistent color on websites and apps.
Pros: Reviews for the app rave about its design and layouts.
Cons: Hex codes cannot be accessed off Color Viewfinder without a paid Pro upgrade.
Coolors
Do you want more freedom when it comes to creating a color palette for your brand? Coolors lets you manually select your color palette instead of relying on images. This app for iOS and the web allows you to generate a palette from a single color by tapping the spacebar until you arrive at a set of colors you like. With Coolors, you can use one or two colors in your logo to build out your entire palette with a simple tap of the keyboard. You can also export your palette as a PNG or PDF file for sharing or reference.
Pros: Easy to edit into different color codes for online or print use; palettes can be exported as an image or PDF or emailed as a link
Cons: The Coolors free plan allows you to generate palettes with up to five colors. You must upgrade to a paid plan if you want full functionality.
Pantone Studio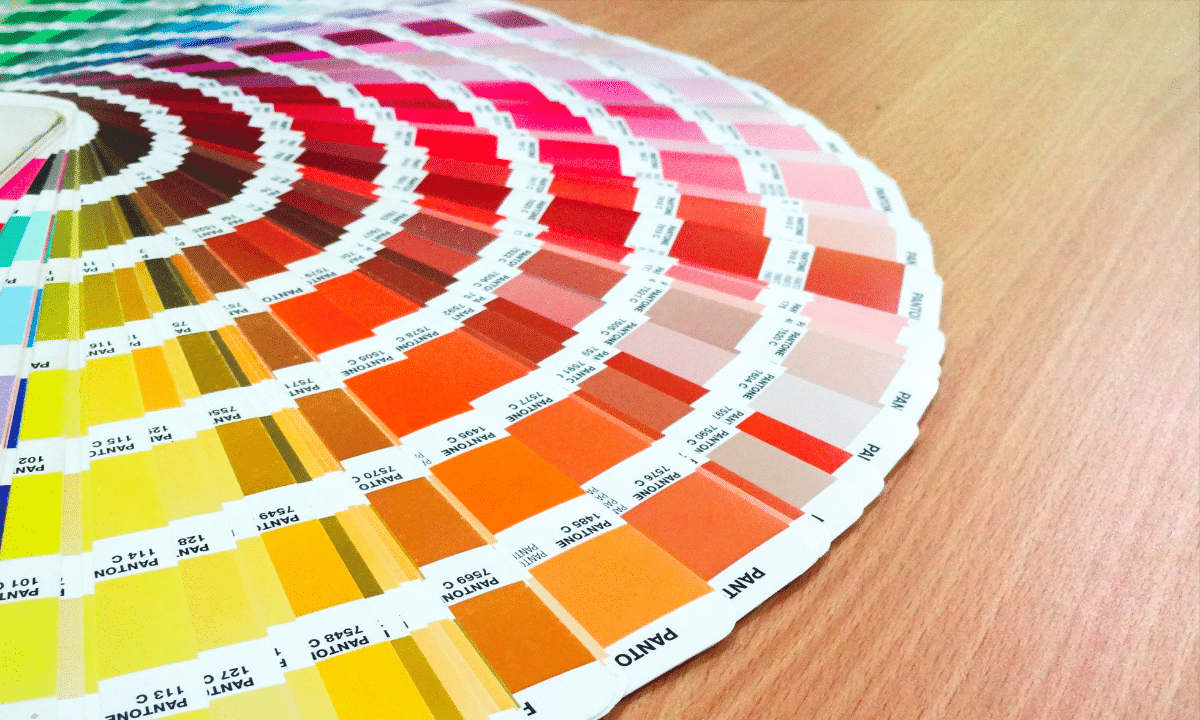 Designers have used the Pantone Matching System for 60 years to ensure consistency in color branding worldwide. Now those colors – there are more than 10,000 standardized hues in the Pantone system overall – can be easily accessed to generate color palettes, all through the company's official Pantone Studio iOS app.
The Pantone Studio app lets you create palettes of up to five colors selected from the Pantone library, photos or images on your phone, or from images on social media sites that you connect to the Pantone Studio app. You can also reference values from other color systems like CMYK for printing or RGB for websites (more on that a bit later).
Pros: Easy to use for creating new color palettes based on the Pantone system. The app integrates with Adobe Creative Suite, making it easy to share files with your packaging design agency and manufacturer.
Cons: You'll need a subscription for full access to the Pantone color library.
Khroma
Khroma is a virtual mind reader when it comes to color palette generators. The UX (user experience) app presents you with dozens of color shades from which you select 50. When you've finished making your picks, an algorithm generates five displays of different color combinations based on your selections. Next, you can start creating a color palette for your brand using four-color palettes, photographs, color blocks, and gradients in those displays.
Pros: Limitless color palette generation and easy copying of HEX codes for project implementation
Cons: Colors are selected based on the preferences of a single user. That might make it a poor choice for the creation of color palettes that require group consensus.
Creating a Color Palette for Your Brand Using A Color App
Most color apps are pretty intuitive, but it helps to know the basics of color theory as you get started. A quick primer can help you decide which color app – or apps– are the right choice for your brand.
Color branding is all about consistency. You want the colors in your logo, on your website, and on all printed materials to appear exactly the same. When successful, color branding can increase recognition of your brand by more than 84 percent and is a huge factor in consumer choice. To start, you will need to decide how many colors will represent your brand and the functions each color will have.
A color palette typically includes two to six colors. Of those, two will be dominant colors that readily define your brand (think Starbucks green or Target red). These will be used to create your logo.
Dominant Colors
Dominant colors can be whatever colors you feel best tell the story of your brand. Think of the feelings you want your brand to invoke: edgy or serious, bubbly or fun, mystical or mysterious, or something else entirely? It's up to you.
Don't worry about traditional meanings assigned to colors. Even black – a color that has been used for decades to convey power, or prestige, or gravity – can be fun and energetic depending on how it's used. Consider this funky black and yellow logo for Twin Bees health and beauty brand, which successfully uses black and yellow to convey levity and youthfulness:
Call to Action and Neutral Colors
The rest of your color palette should include at least one "call to action" color – a color that invites people to click a link or take some other action – and two neutral colors. Call to action colors can either be complementary (drawn from opposite sides of the color wheel) or analogous (from the same side of the color wheel). Neutral colors like beige or dark gray work well as background and text.
Now that you know more about what kinds of colors you'll need to consider when creating a color palette for your brand, it's time to familiarize yourself with the color models apps use to identify every color you can create. Knowing color model basics can help you navigate color apps as you explore different palettes.
Color Models: Which Are Best For Creating a Color Palette for Your Brand?
Color models identify colors with numeric values that computers and printers can understand. The most common color models in graphic design are CMYK, RGB, and Pantone. Here is a basic look at each, if you aren't sure where to start:
CMYK
CMYK (Cyan, Magenta, Yellow, and Black) is also known as four color or process color. It defines each color by specifying the ratio of CMYK pigments. CMYK is considered the industry standard for printing.
RGB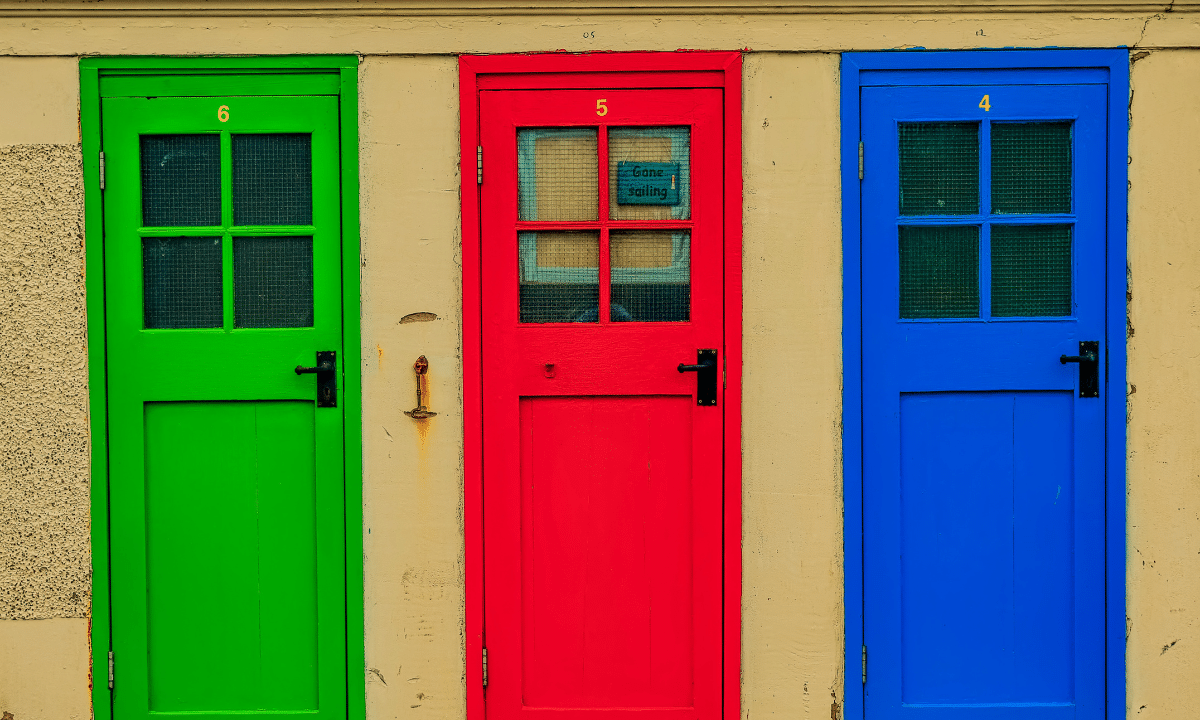 RGB (Red, Green, Blue) combines those three colors in certain amounts to create a full spectrum of color. Because most computer images and graphics are created using the RGB model, it is a perfect choice for websites, icons, buttons, and other visual projects. If you want to replicate your colors in print, however, you will need to convert them to CMYK.
Pantone
Pantone assigns specific color values (known as spot color) to thousands of colors for online or print use. Each Pantone color has a unique number that ensures color consistency, whether you are converting colors to RGB or CMYK or both. Because the Pantone system is often used as a reference guide for color matching and manufacturing around the world, Pantone color is a good all-around choice when creating a color palette for your brand.
It's okay if color models and terms seem hard to understand at first. Your packaging design agency will work with you to ensure that the colors in your palette are consistent across all models to keep your color branding on point.
Our Take
With at least 80 percent of your brand's sales potential based on color branding, creating a color palette for your brand is critical to the success of your business. Color apps are tools to get you started exploring color for your brand for use across all mediums.
Would you like to talk about color for your branding? We can help define your brand through a mood board exploration. Let's talk!