Award Winning Packaging Design
"We are honored to be chosen as a global leader in branding and packaging design and receive the prestigious award of Clutch Global Leader in 2020." – Lauren Casgren-Tindall, Owner & Principal
Every year, Clutch announces their Leader Awards, a list of the highest-ranking companies on their site according to geographic location and service line. We are excited to announce that Creme de Mint has been recognized by Clutch as an award winning packaging design company, not just locally but worldwide. We are one of the top 15 package design companies on the entire site!
Who is Clutch?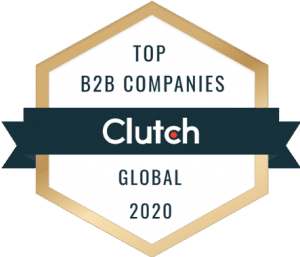 Headquartered in Washington, DC, Clutch is a leading ratings and reviews platform operating in theB2B space. Their team independently interviews the former clients of companies. This direct feedback ensures that all of the verified reviews on Clutch add value for the reader.
Creme de Mint has also featured on the Manifest, Clutch's sister site! The Manifest is a company listing resource that features business survey data and how-to guides. Creme de Mint is ranked one the top award winning packaging design companies on the Manifest as well!
Thankful for our clients
We are thankful for each and every one of our wonderful customers, especially those that took the time to leave us reviews on Clutch. Here's what they had to say about working with us.
"When I didn't know what I wanted, they were willing to dig deeper with me to help. That was valuable to me because they were stepping up as a partner rather than just a vendor. They found it important to express my brand in a way that would best reflect my business." – Owner, Coaching Firm

We are grateful for all of the opportunities we've had to work with so many wonderful partners over the years. Both this Leader Award and our perfect 5-star rating on Clutch were made possible by our partners and all of their support!
Creme de Mint is a Global B2B Leader for 2020
At Creme de Mint, we help your brand stand out and strive to make every brand have award winning packaging design! Our trustworthy and experienced team combines technical knowledge and creativity to craft unique results for your company.
To learn more about our award winning packaging design, visit our portfolio and read reviews left by our former clients. Looking to get started on your next project? Contact us today.