So you are ready to launch a beauty brand! Launching a beauty brand is exciting, but it's also a process with a lot of moving parts. It requires in-depth planning, tenacity, and the willingness to pivot when things aren't working.
Through the process of launching and operating my own beauty brand—42 Dubonnet—I learned a lot of lessons. Some of them, I learned the hard way. I've also worked with countless beauty brands. I've seen what it takes to thrive and what makes brands fail.
Launching a beauty brand isn't for everyone. Read on to find out what it takes to build and launch a beauty brand and how to figure out if you're ready for the task.
You Plan Even the Little Details
You probably already know that in order to launch a thriving business, you need to make a business plan. But knowing that you need one and knowing how to create a good one are two different things.
A good business plan is comprehensive— it outlines what you plan to do, reflects your niche and values, and provides a roadmap for moving forward.
When creating your business plan, you need to ask yourself several questions.
Will I build a team for my beauty business or will I try to do it on my own?
Successful brands have a support structure in place. You might need a co-founder, a team of advisors, or other support staff. If you're not building a formal team, you might need to outsource certain tasks to free up your time to focus on growing the business.
Do I have an exit strategy?
We all hope our business will be a success, but if you don't want to lose everything, you'll need to hope for the best and prepare for the worst. How will you know when it's time to close shop if things aren't going as planned? What will you do with your assets? Or, is there a point where you want to sell your brand to a larger company?
Either way, you want to have a strategy in place. Don't wait until you're in a bad situation to plan these decisions out.
You have a lot of decisions to make as a new business owner. The ones who succeed take the time to make smart, strategic plans and consider even the small details.
You Have a Clear, Specific Niche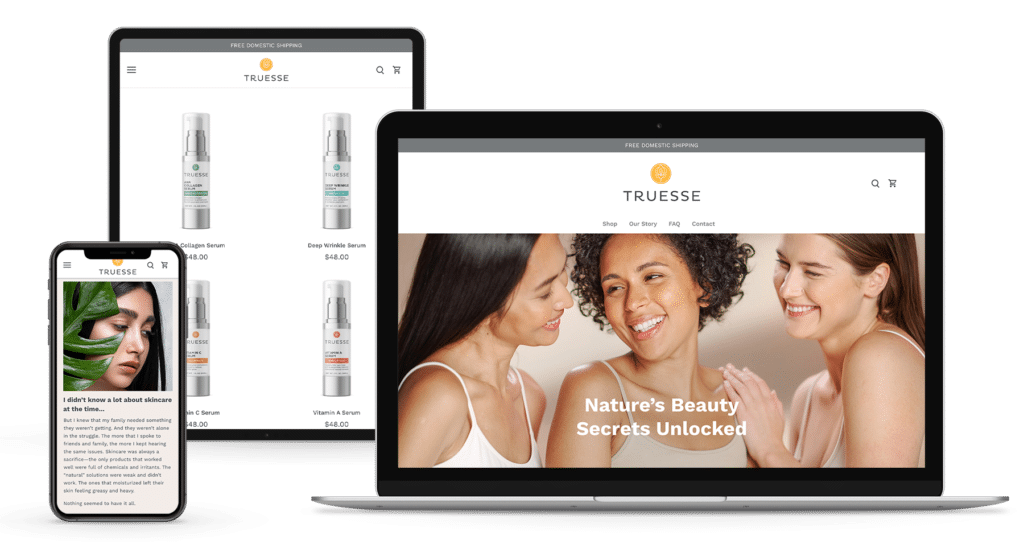 There are some industries where you can succeed as a generalist. Beauty is not one of them. There are thousands of beauty brands, with more being launched all the time, and if you want to stand out, you need to niche down and solve a specific problem for a specific group.
You need to choose a profitable niche to compete in a saturated market where your competitors have a bigger marketing budget and greater brand awareness than you do. Large companies like L'oreal spend a minimum of 500 thousand dollars per year on influencer marketing.
The chances are good that you can't compete with that. But if you niche down, target a specific group of customers, and fill a gap in the marketplace, you can set yourself apart and launch a beauty brand that thrives.
When choosing your niche, the more specific you can get about the audience you're serving and the problem you're solving for them, the more likely you'll be to succeed.
You're Realistic About Your Resources
When you launch a beauty brand, or any business for that matter, it's easy to get carried away with how exciting it is and forget to be realistic about what you're willing to put into your business. You must be realistic about how much time, money, and energy you are willing to give to your new business.
How much money are you willing to invest or borrow to make your business work? How much time and energy do you have to dedicate to your business? Is this a side project or a full-time gig?
It's great to dream big, but to be successful, you must create a plan that you can actually execute. Be realistic about how much you can give to your business and what you can sustain long-term.
You Focus on the Metrics That Really Matter
There are so many different stats you can look at in your business, from likes to followers to sales. But not all of the metrics are equally important.
Knowing which metrics matter can make the difference between staying profitable or not. You are running a business, so the metrics that matter are sales and repeat customers. But it's all too easy to get carried away looking at vanity metrics like followers and likes.
Followers, likes, and influencers talking about your products are important— but only as they relate to your brand awareness and sales.
When you launch a beauty brand, don't lose sight of the big picture. Make sure that you're expending more energy, time, and money into boosting the metrics that actually matter instead of getting caught up in the rest.
You're Willing to Iterate and Try New Things
If you want to create a thriving business, you'll have to iterate. That means testing different aspects of your business to see what has traction, paying attention, and adjusting to something new when strategies don't work.
There are many different strategies you can try for growing your business— including Facebook ads, Google ads, building an Instagram/Tik Tok following, working with influencers, shows and expositions. For each strategy, set a timeline to determine if it's working or not, then change directions as needed.
Even successful strategies often need to be shifted and changed. Often, a strategy will work for a little while, but it won't stay productive in the long run. You need to be constantly monitoring your marketing activities and making sure they're bringing in new leads.
You're Focused on Creating a Compelling Brand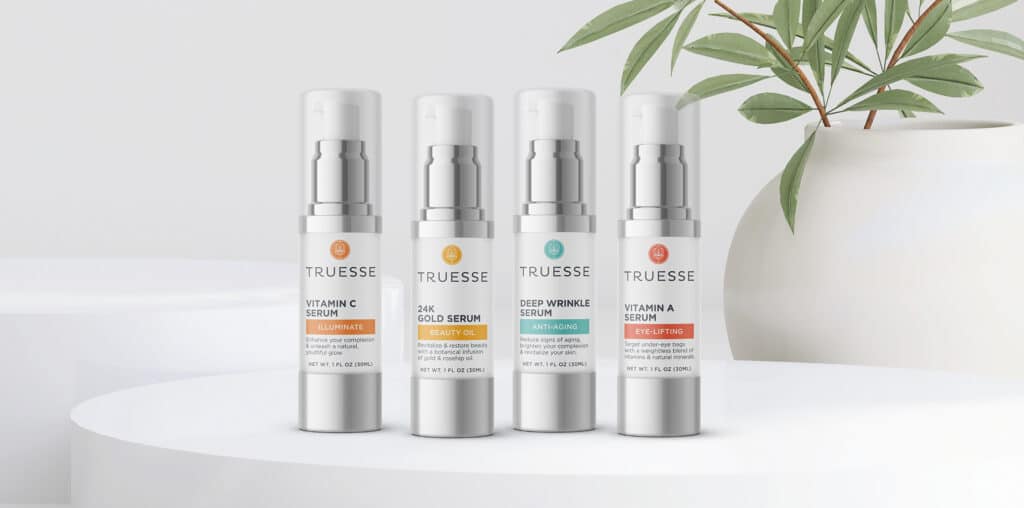 Plenty of beauty brands fail every year, for a variety of reasons. But one of the key factors to being successful is creating a compelling brand.
If people are captivated by your brand, they'll be more likely to buy from you.
A compelling brand:
Is strategic and well thought out
Makes your customers feel connected to you
Makes your customers want to buy, and keep buying
Makes your customers want to tell other people about your products
Helps you build relationships with influencers
Helps you gain access to key distribution channels
That's why branding is so important. You aren't just building a business— you're building a brand. Your brand is all of the elements that fit together to make your customers connect with you and your products, and ultimately, that compel them to buy.
When you have a compelling brand, influencers will want to work with you, magazines will want to write about you, and retailers will be excited to have your products on their shelves.
Think about what makes your brand special— your niche, your story, the little touches that you put into your business that make your customers love you. Incorporate those into every part of your brand— from your logo to your website.
So…Do You Have What it Takes to Launch a Beauty Brand?
When you launch a beauty brand takes more than luck or a clever idea— it takes strategy, realism, focus, and flexibility.
If you have these critical factors, you're well on your way to launching a successful beauty brand!
Want to learn more about building a thriving brand? Check out our post on creating a strong brand story next!