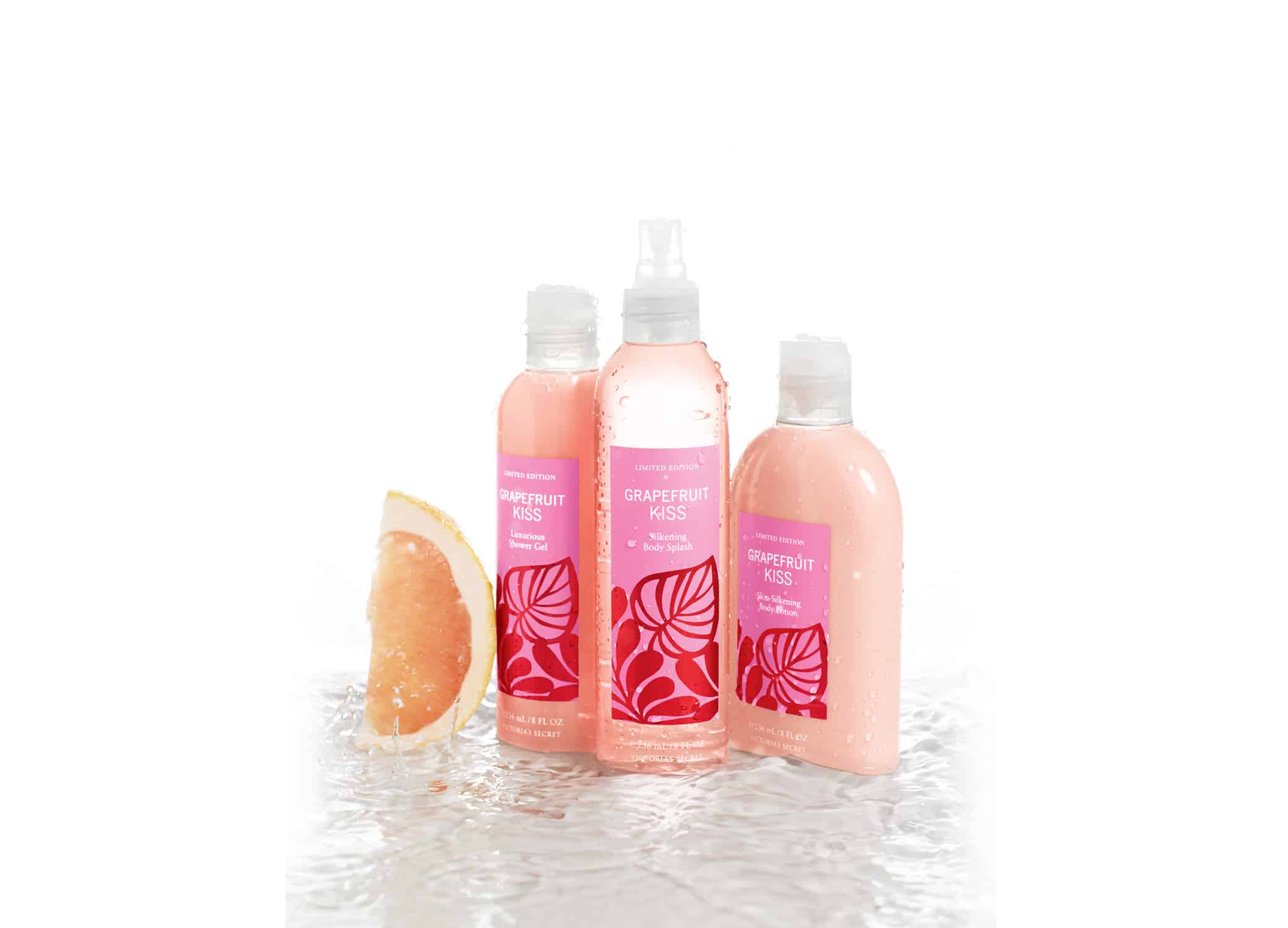 Project Info
Brand: Summer Promotional
Client: Victoria's Secret
Industry: Beauty & Cosmetics
Designed by: Lauren Casgren-Tindall and Victoria's Secret design team
Location: New York City, New York
Creative Deliverables
Package Design
The Challenge: Summer Promo Packaging for VS Bath and Body Products
Victoria's Secret released a summer promo with three limited edition fragrances—Grapefruit Kiss, Coconut Temptation, and Pomegranate Pleasure. They brought to mind summer nights full of romance, fun, parties, and refreshing, mouth-watering fruit juices. I designed the packaging design for the bath and body products.
Each fragrance was inspired by delectable summer fruits. Grapefruit Kiss was an aromatic citrus scent, flirty and tantalizing. Coconut Temptation was a sweet, tropical fragrance that conjured images of beach getaways. Pomegranate Pleasure was fresh, tart, and captivating. We wanted the line to feel connected while also reflecting the distinct personality of each of the three scents.
The Project
We designed the line to evoke the energy, vibrancy, and electricity of a summer vacation. The bright colors of the labels popped and caught the eye. A clean, white, minimalistic typography left the focus on the floral imagery, which is used in each to tie the line together, but positioned differently to highlight separate parts of the plant.
Package Design: Grapefruit Kiss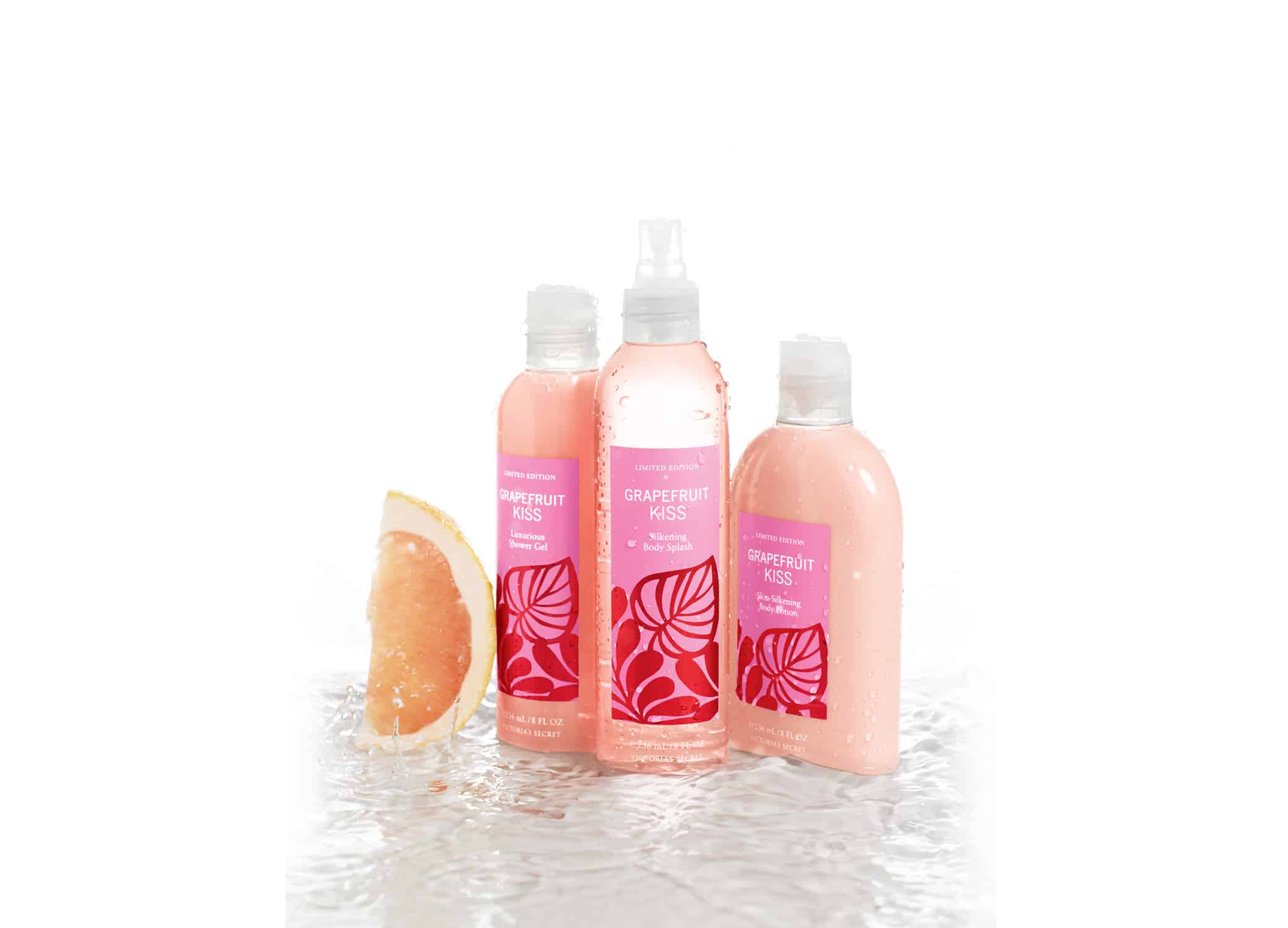 For Grapefruit Kiss, the juicy pink and deep red captured the feminine fun of a hot summer night. In particular, the heart-shaped leaf pattern represents nature and romance.
Package Design: Coconut Temptation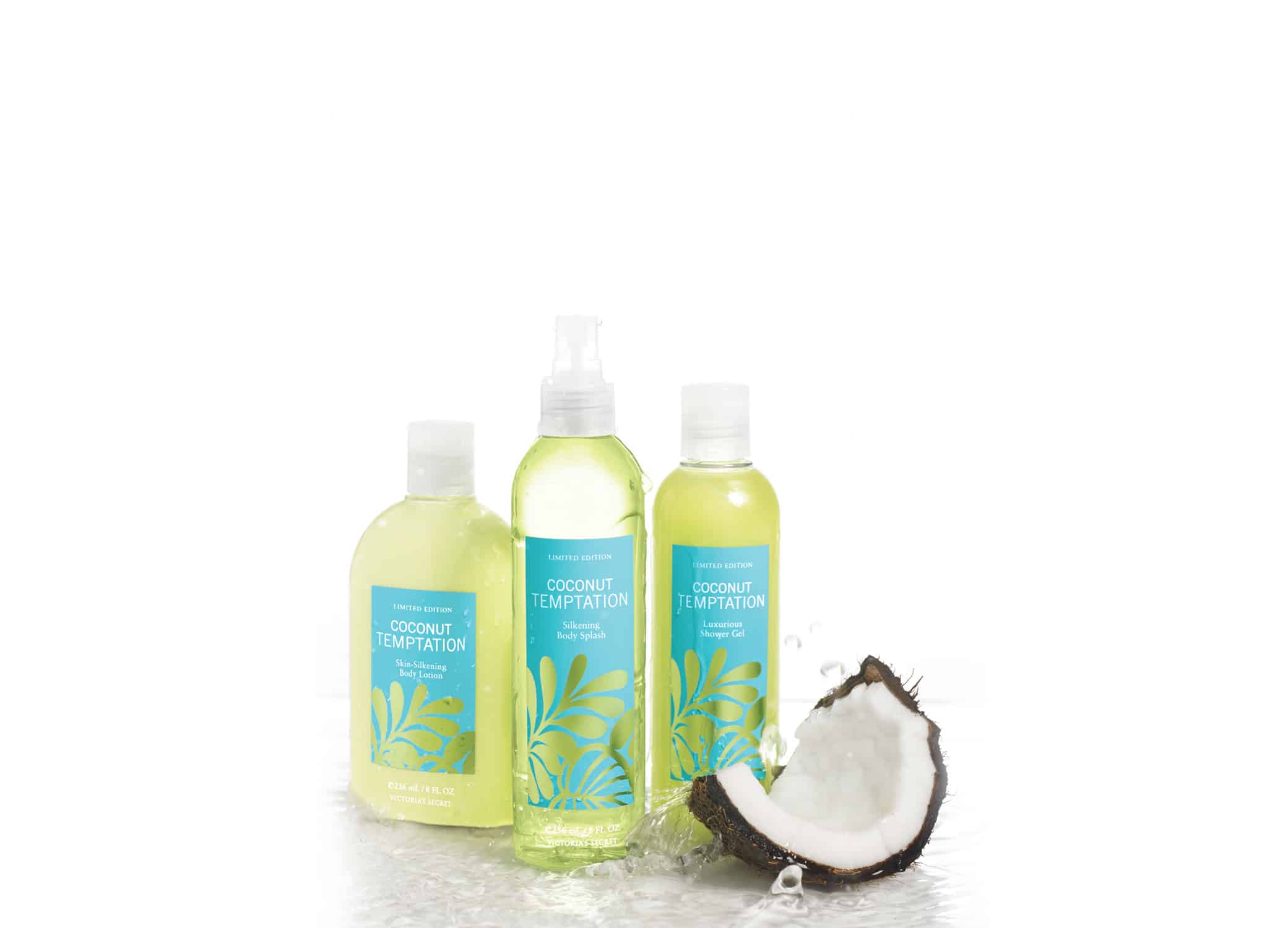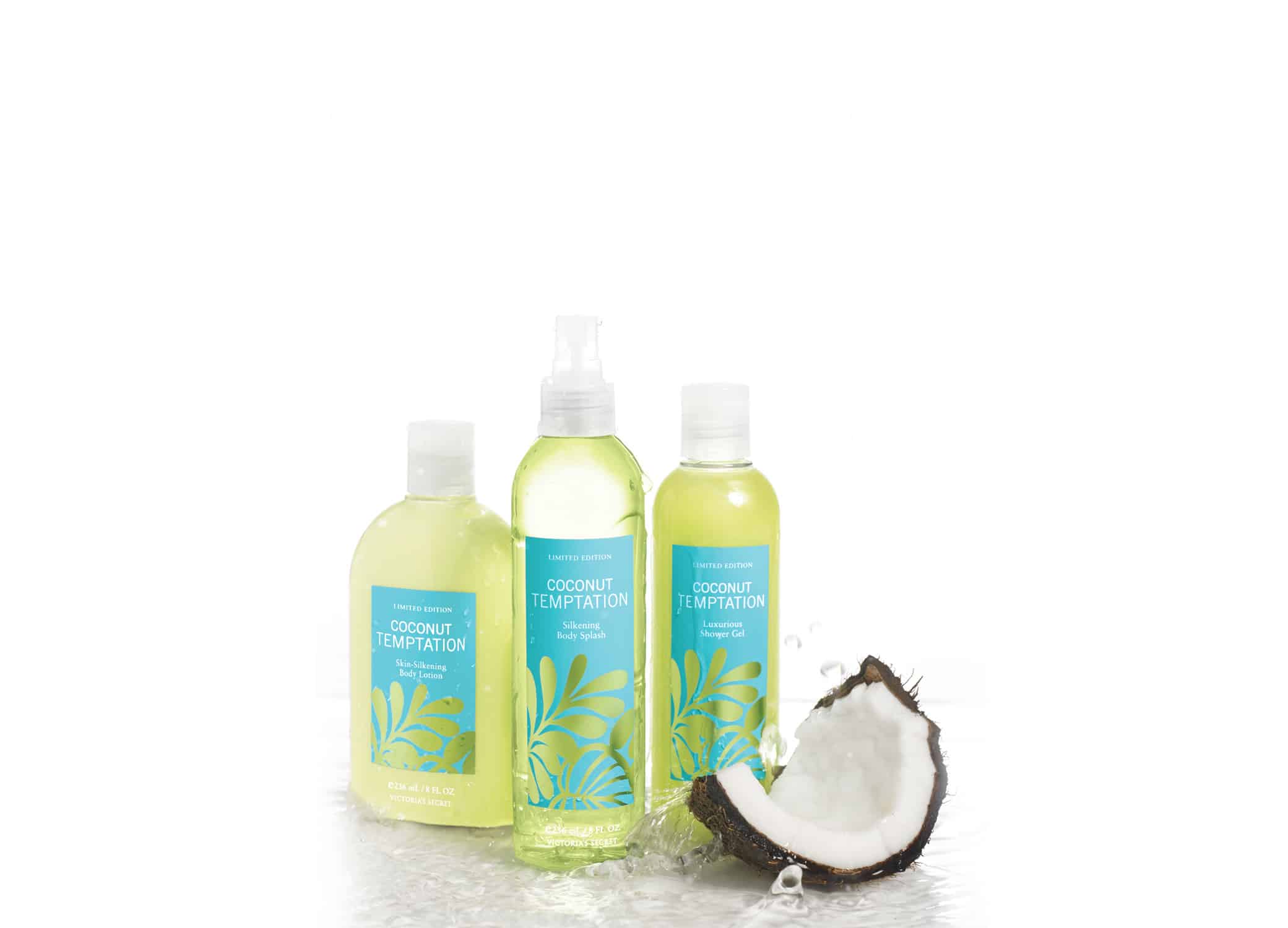 Coconut Temptation's ocean blue and vivid green inspire fruity flirtation while tying into the tropical scent. The nature patterns are reminiscent of island exploration and botanical beauty.
Package Design: Pomegranate Pleasure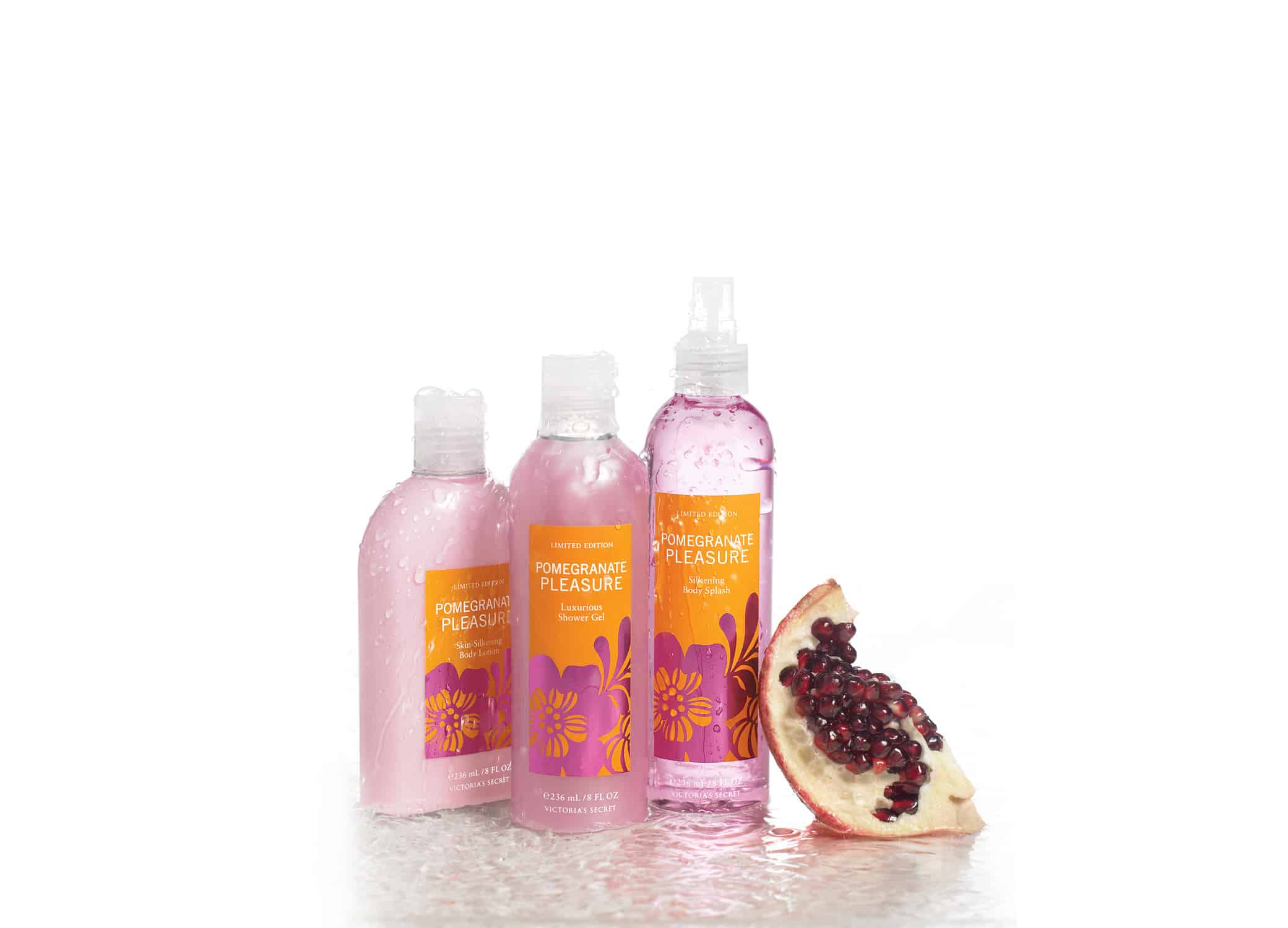 Pomegranate Pleasure combines zesty orange with metallic magenta, thus invoking warmth and summer sizzle. Also, the bloom brings a Hawaiian-inspired feel, a shout-out to leis, luaus, and tropical fun.
The Results
The designs tied the scents together cohesively while providing an individual story for each one. They laid the ground for a successful limited edition summer run.