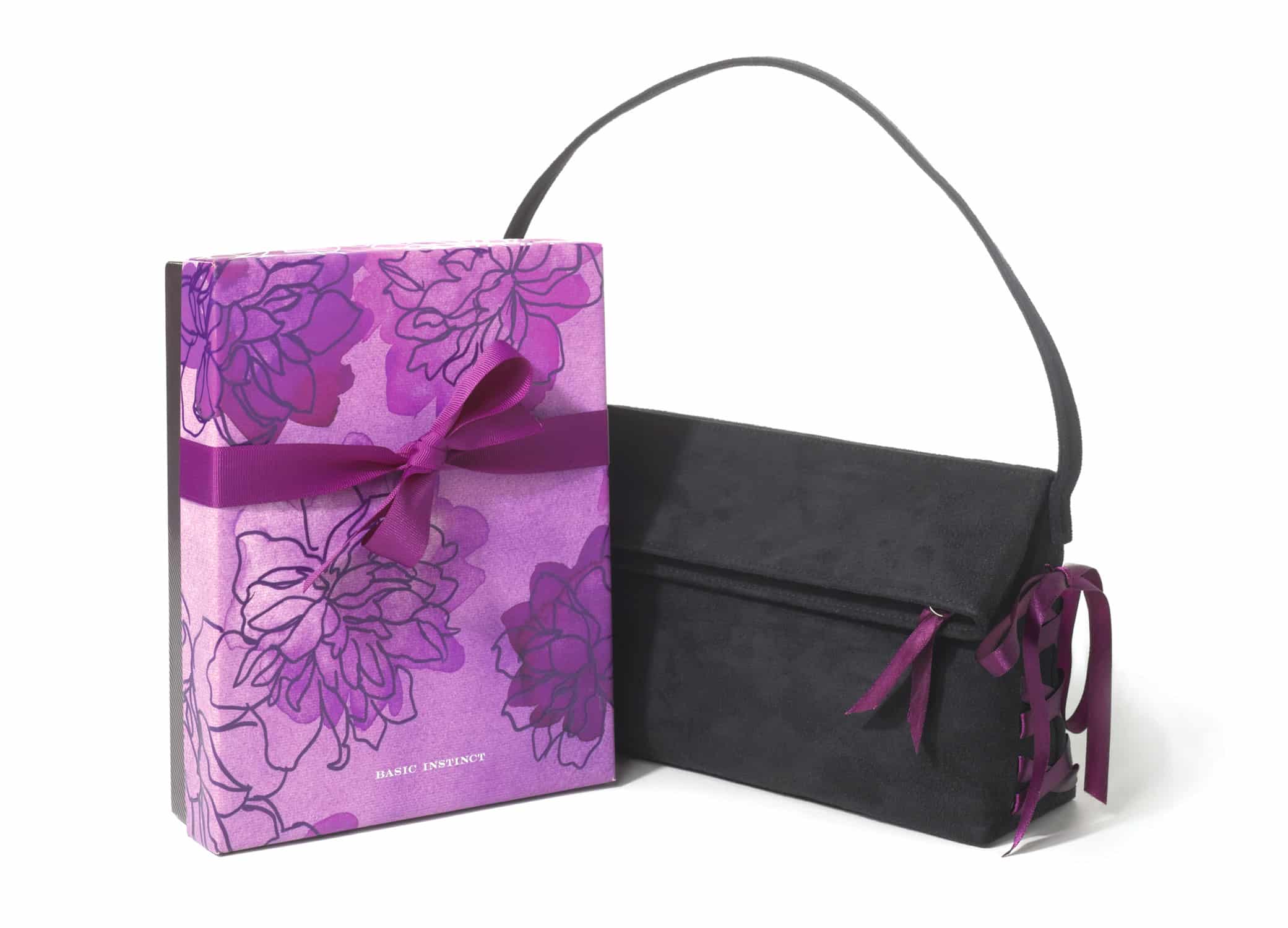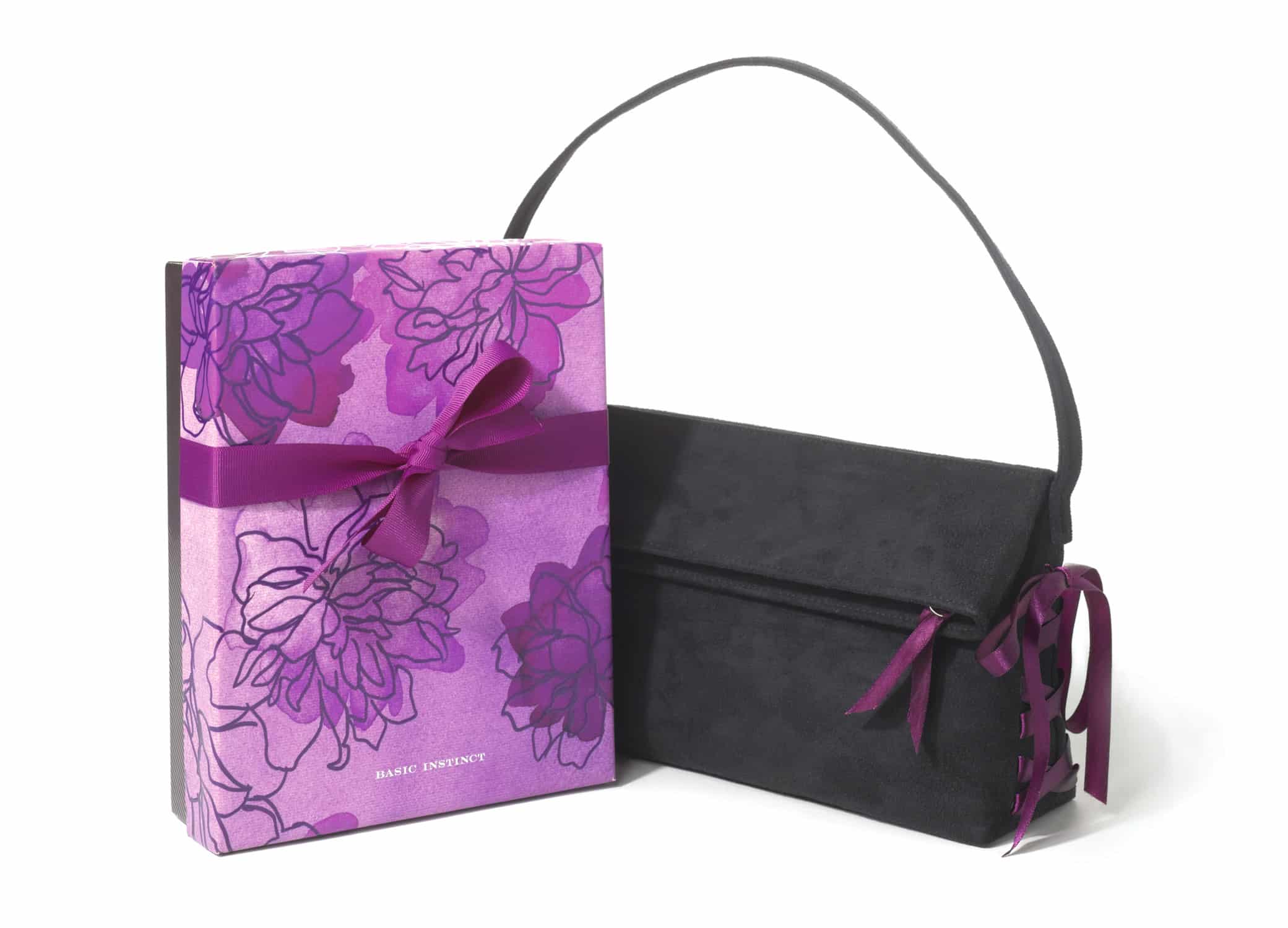 Project Info
Brand: Basic Instinct
Client: Victoria's Secret
Industry: Beauty & Cosmetics
Designed by: Lauren Casgren-Tindall and Victoria's Secret design team
Location: New York City, New York
Creative Deliverables
Gift set design
Handbag design
Print ready artwork
The Challenge: Unique Packaging Design for Gift Boxes
Victoria's Secret Basic Instinct was a daytime fragrance of sweet, floral tones tied together with a light fruity essence. I managed the promotional gift set design for the fragrance. The goal was to create unique packaging for gift boxes that aligned with the existing brand image, essence, and colors.
The Project
Gift Set Designs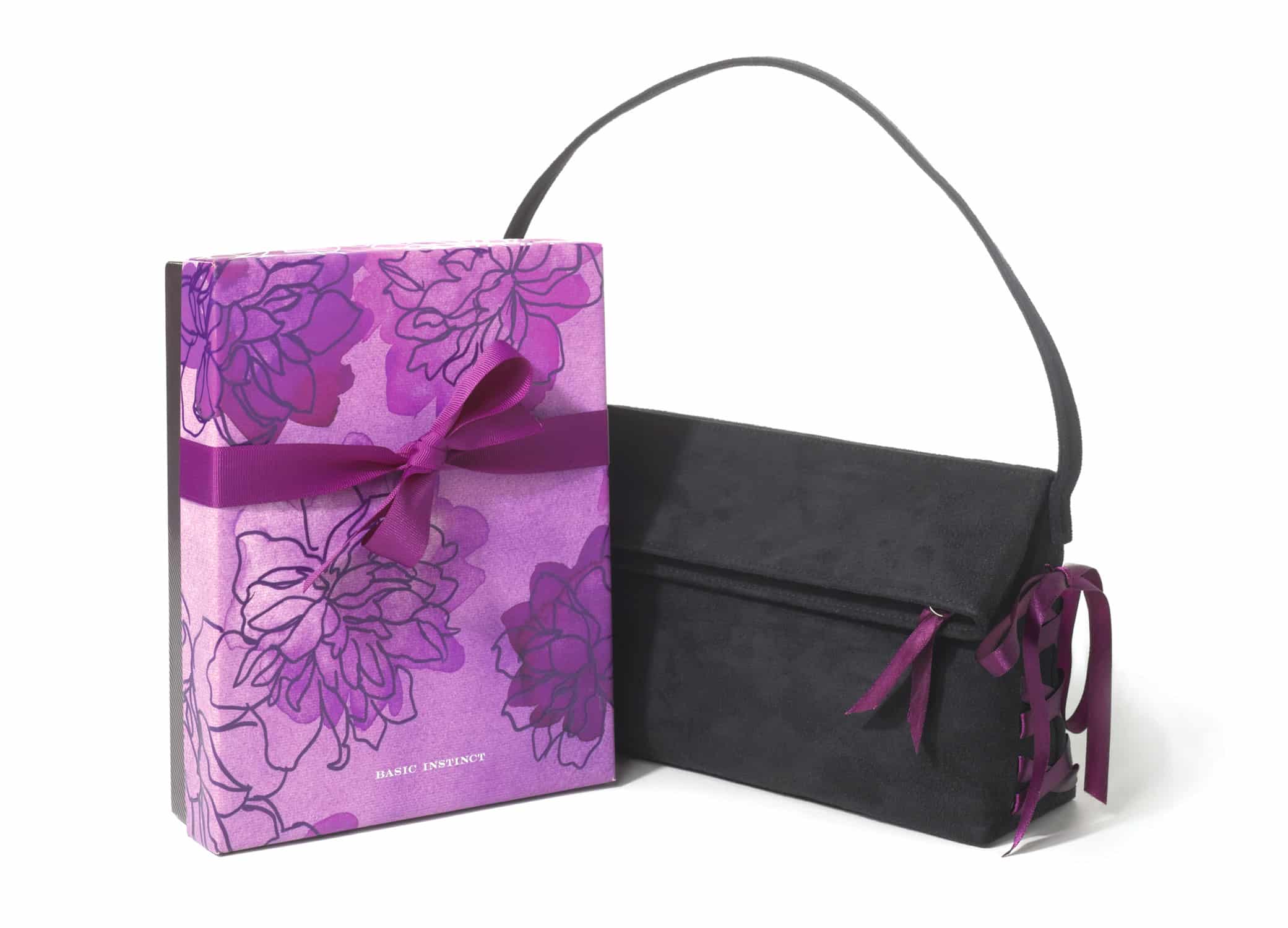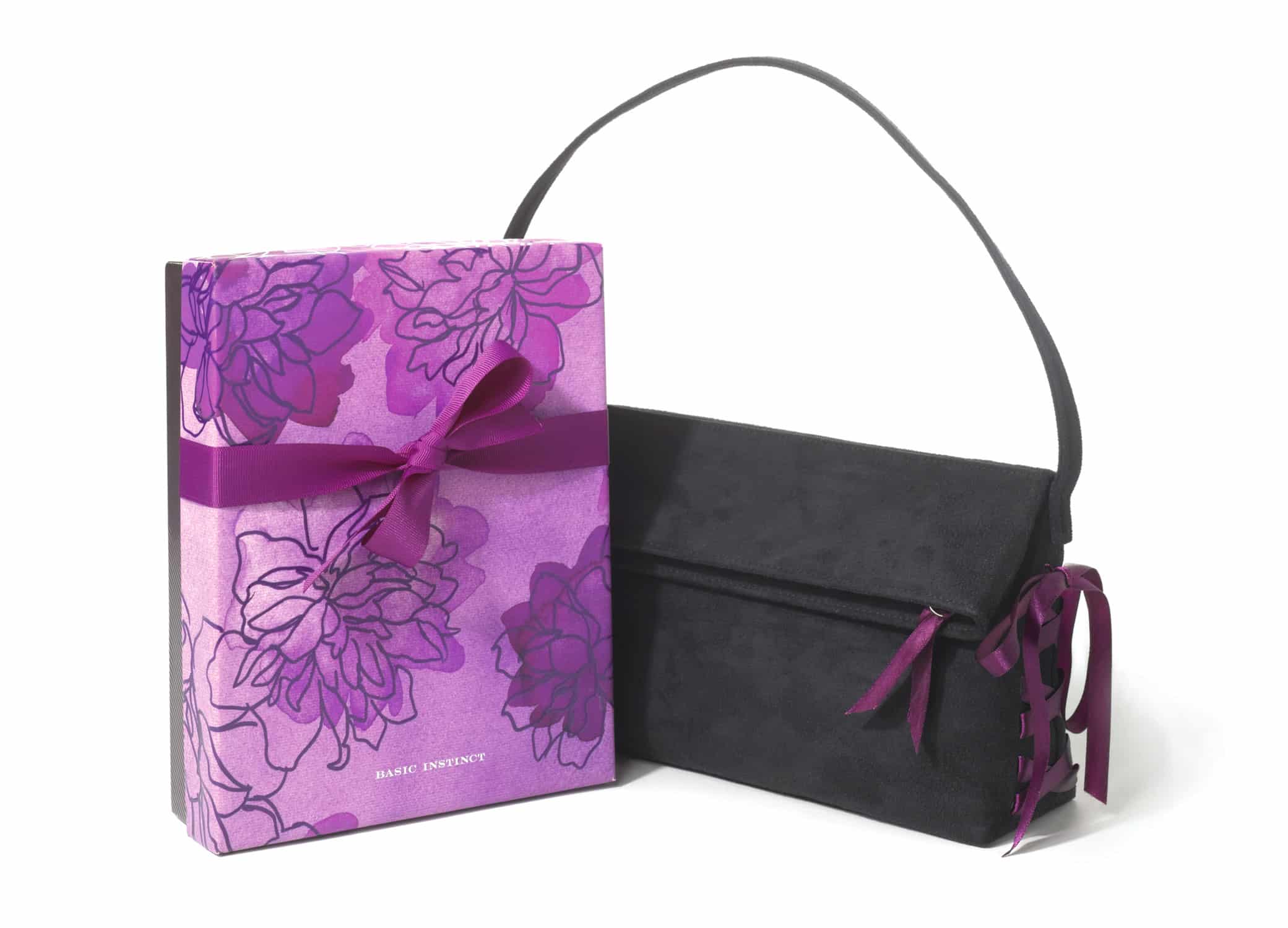 For a spring promotion, we created these unique packaging designs for gift boxes. We took the deep purple and black brand colors and applied a fun floral design to the box. For the second gift set option, I designed this chic, smart purple handbag that came with the Basic Instinct set inside. The silver grommets and studs to add a pop of visual interest while maintaining the stylish simplicity.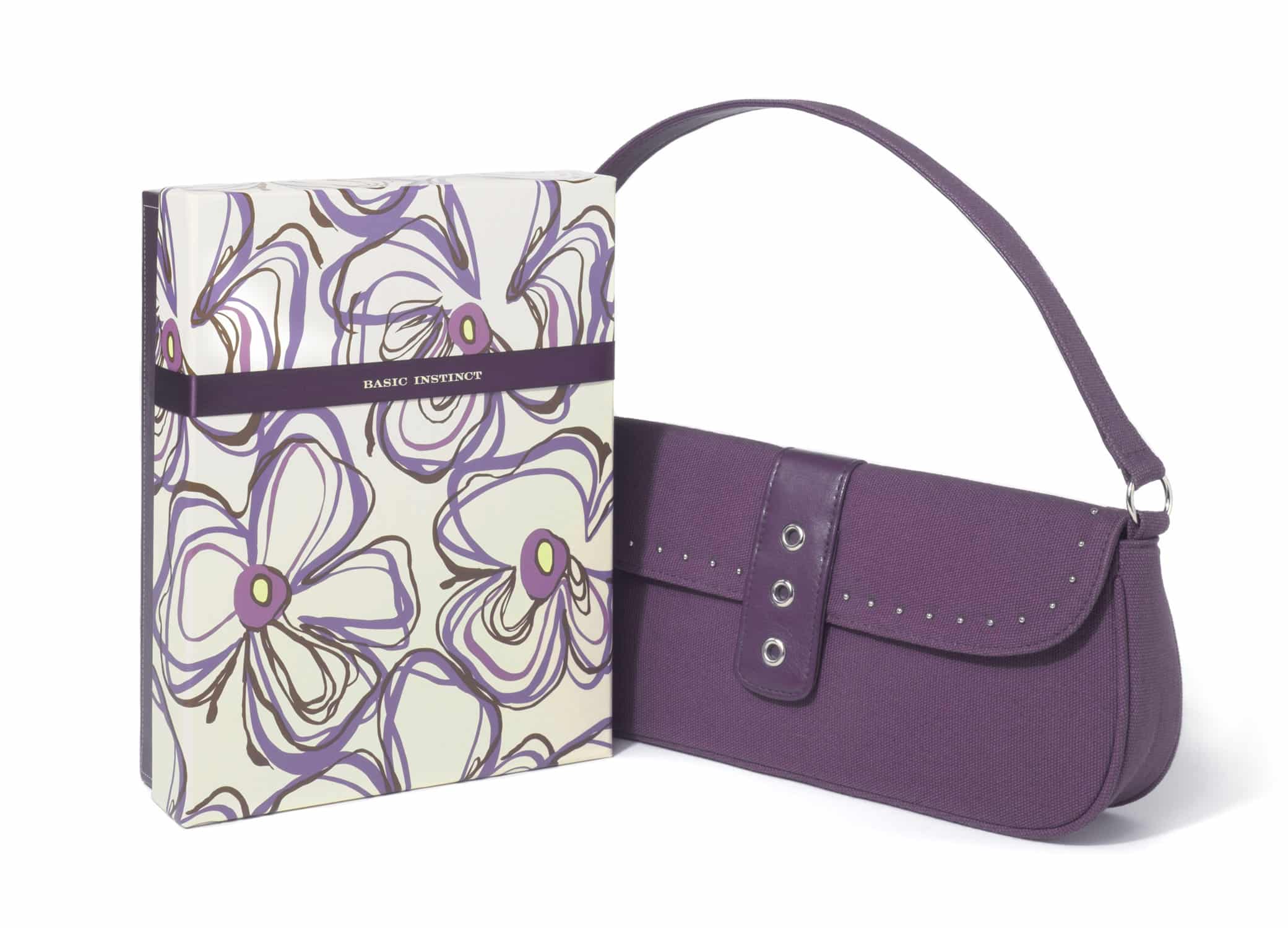 For this gift set, we incorporated the black and purple into the handbag, adding a lace up design on the side as a sexy twist, inspired by haute couture of the season. The gift box combines hand sketched florals and watercolor patterns to establish a sense of romance and intrigue.
The Results
We collaborated with the manufacturers, sending swatches, refining the design, and working through issues to create alluring gift sets that brought attention to the brand. As a result, the handbag gift sets adorned the shelves in the stores, complementing the brand and enticing customers.