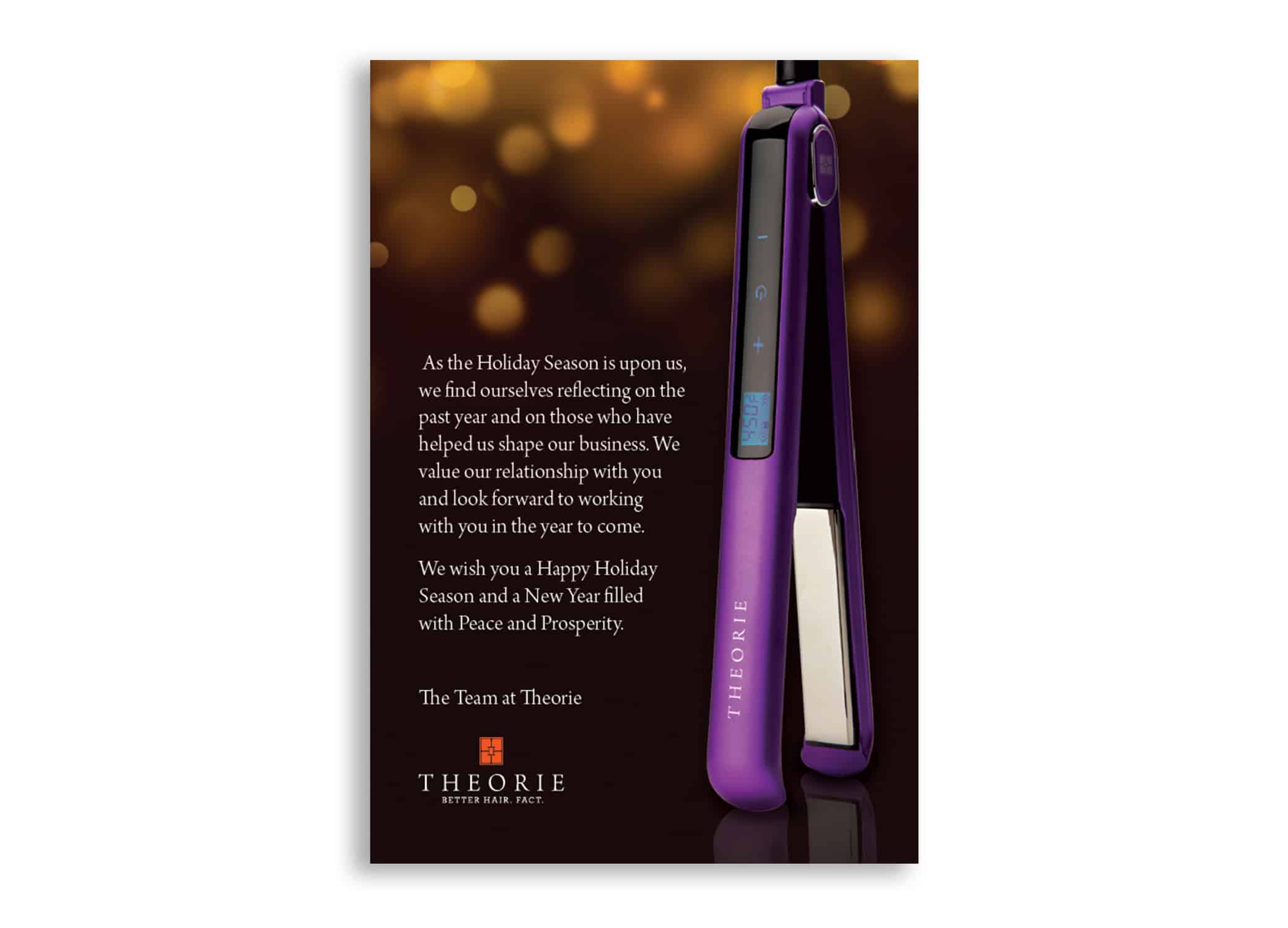 Project Info
Brand: Theorie
Client: HauteHouse Brands
Industry: Beauty & Cosmetics
Designed by: Crème de Mint
Location: Atlanta, Georgia
Creative Deliverables
Website design
Postcard design
Email marketing
Label design
Package design
Print artwork mechanicals
The Challenge: High End Website Design for Elegant Styling Tools
HauteHouse is a company that develops innovative and sophisticated hair styling tools using cutting-edge technology. The company's sub-brand Theorie marries botanical ingredients with tested scientific formulas to create moisturizing hair and body products, including shampoo, conditioner, serums, hand sanitizer, and body scrubs. Theorie also produces elegant styling tools. Theorie's branding didn't convey the foundation of the brand—combining the forces of nature and science to create unique and powerful products. Crème de Mint provided high end website design and marketing collateral for the brand, along with refreshed labels and packaging.
The Project
Website Design
The original website design was dark and heavy. It didn't reflect the freshness and natural atmosphere of the brand. We wanted our design to capture the botanical aspect while also evoking a high-end feel.
Before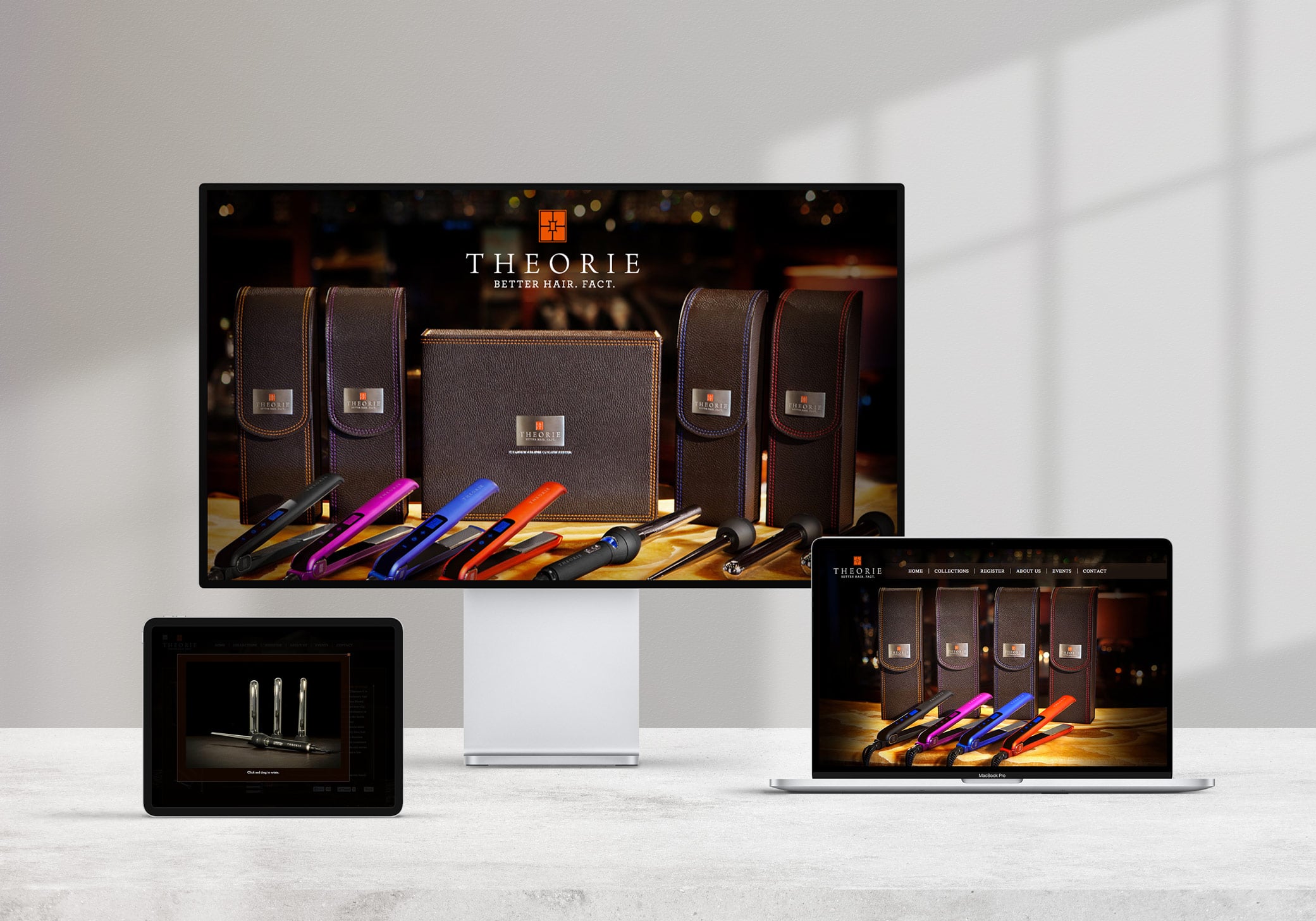 After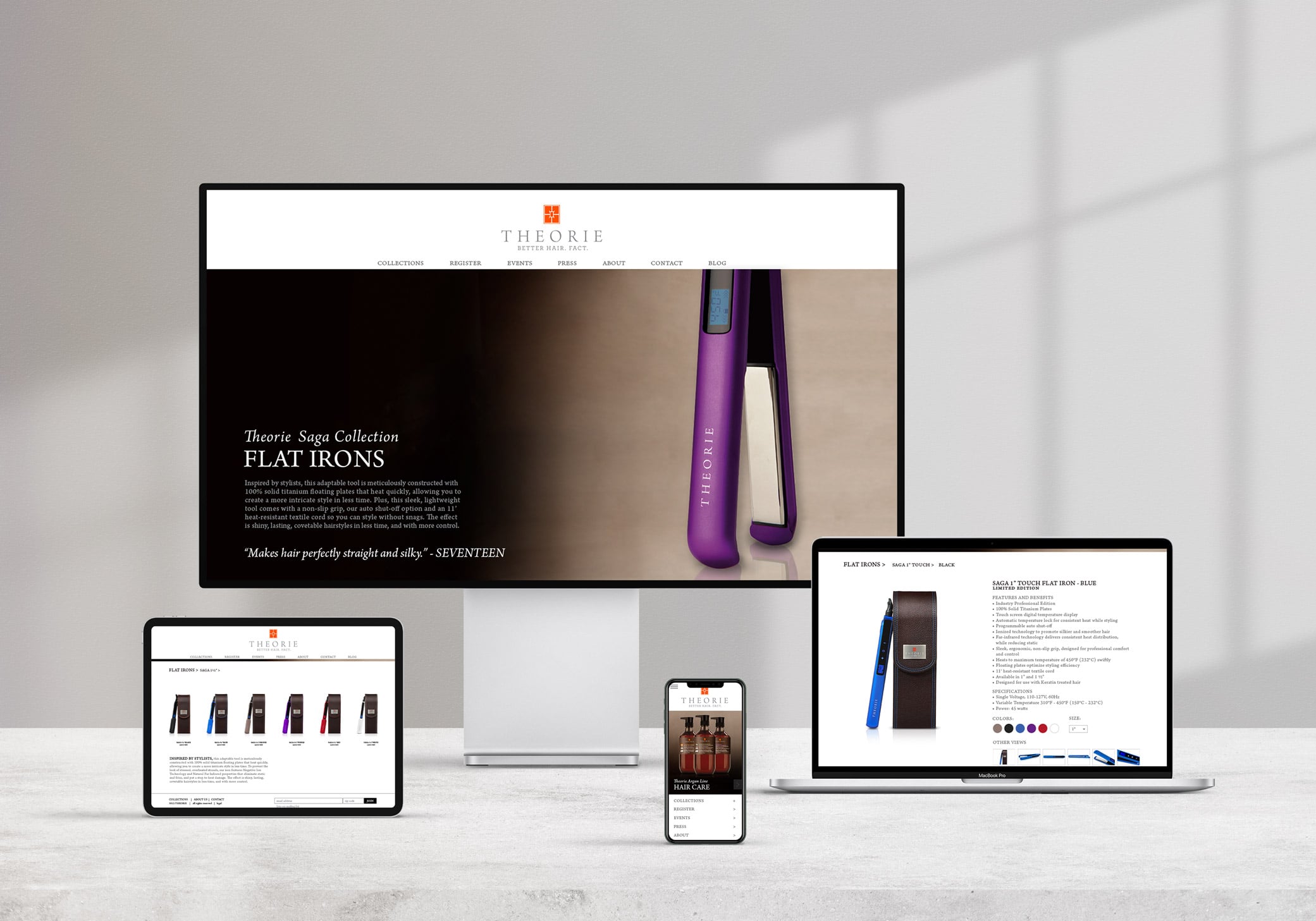 We brightened up the website and developed a new, polished look. The products pop against lighter backgrounds. Our design was responsive and more suited for an e-commerce brand, making it easier for consumers to learn about, shop for, and purchase products.
Email Marketing and Postcard Design
We also created email marketing campaigns that aligned with the updated, upscale brand image. The designs were captivating and eye-catching, encouraging recipients to attend exclusive events to see the products in action.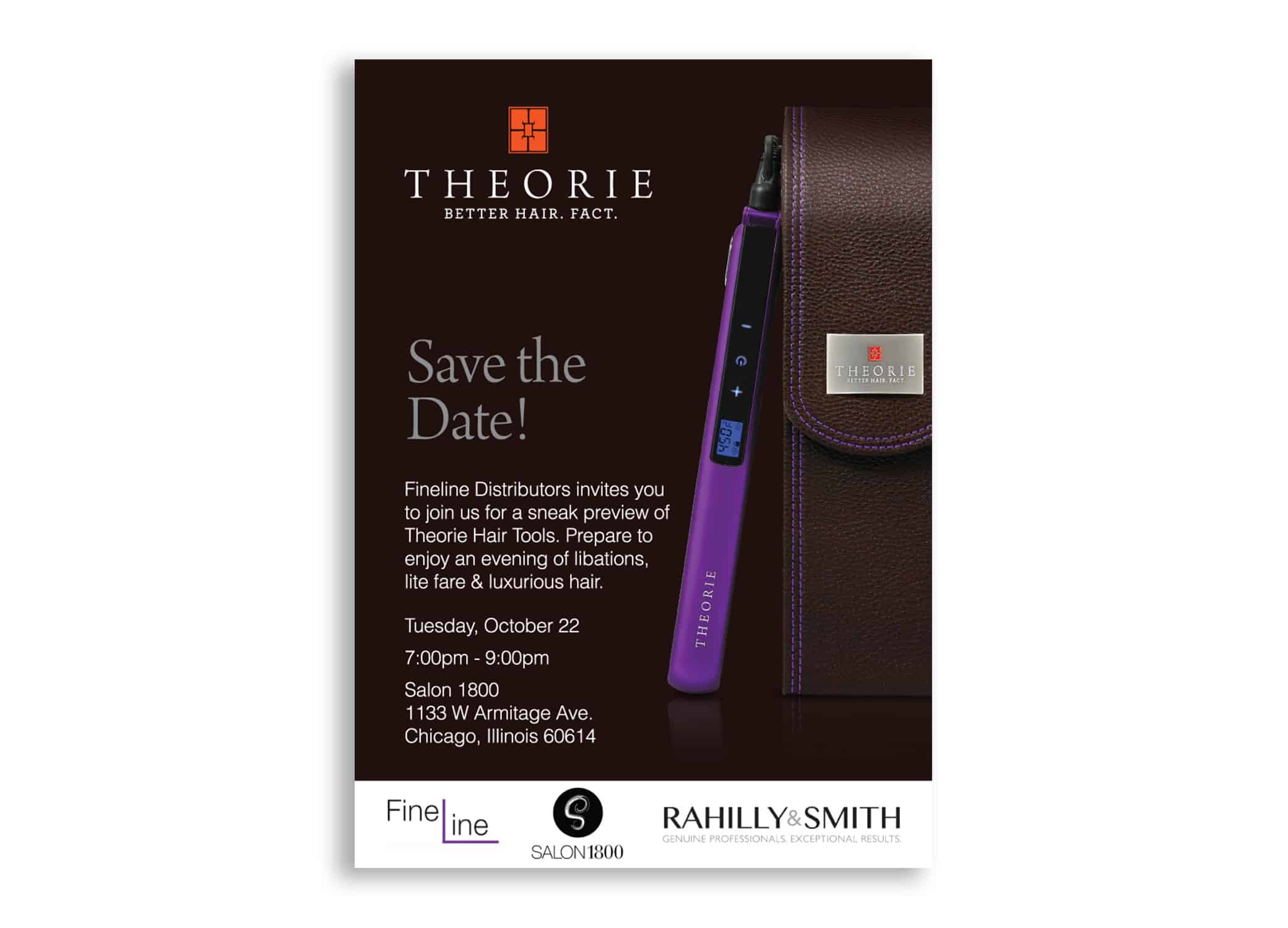 The Results
The updated designs connected with the suave and sleek HauteHouse brand image, and as a result, strengthened Theorie's online presence, and resonated with its customers. In addition, the brand was featured in Vogue, Launchpad, OK!, Harper's Bazaar, and InStyle magazines, and has continued to grow and expand its offerings.