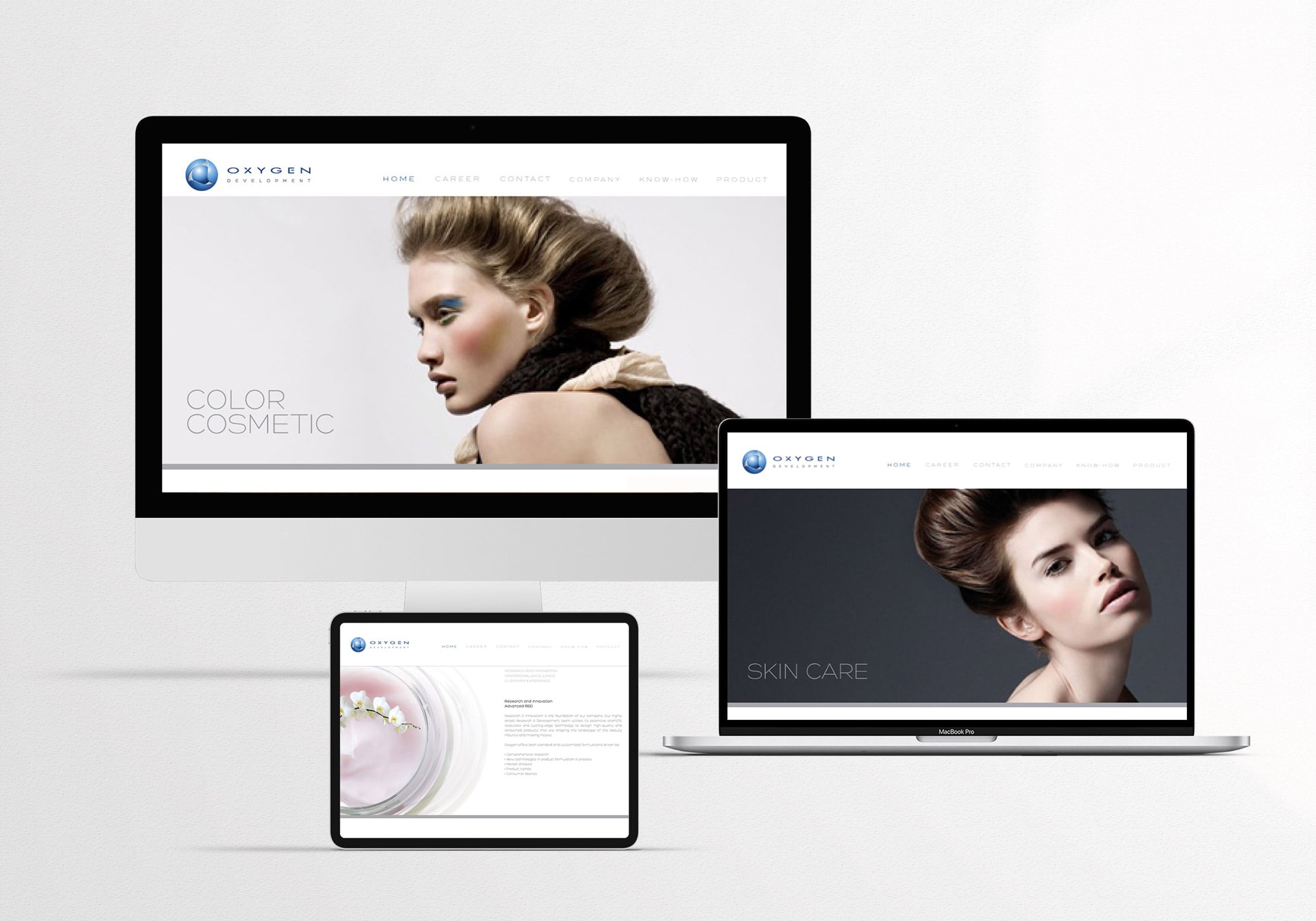 Project Info
Brand/Client: Oxygen Development
Industry: Beauty & Cosmetics
Designed by: Crème de Mint
Location: West Palm Beach, Florida
Creative Deliverables
Website design
Postcard design
Email marketing
Label design
Package design
Print ready artwork mechanicals
The Challenge: Website & Packaging Design for a High-End Skincare Brand
Oxygen Development is a skincare development manufacturer that creates products for well-known beauty brands such as Urban Decay, L'Oréal, and Avon. The brand's target audience are high-end B2B beauty companies. Oxygen needed a website and packaging design for their skincare brand that would help them attract those upscale names in the industry. The company also needed the designs to highlight the quality of their products and establish them as a knowledgeable group of experts in the skincare industry.
The Project
Website Design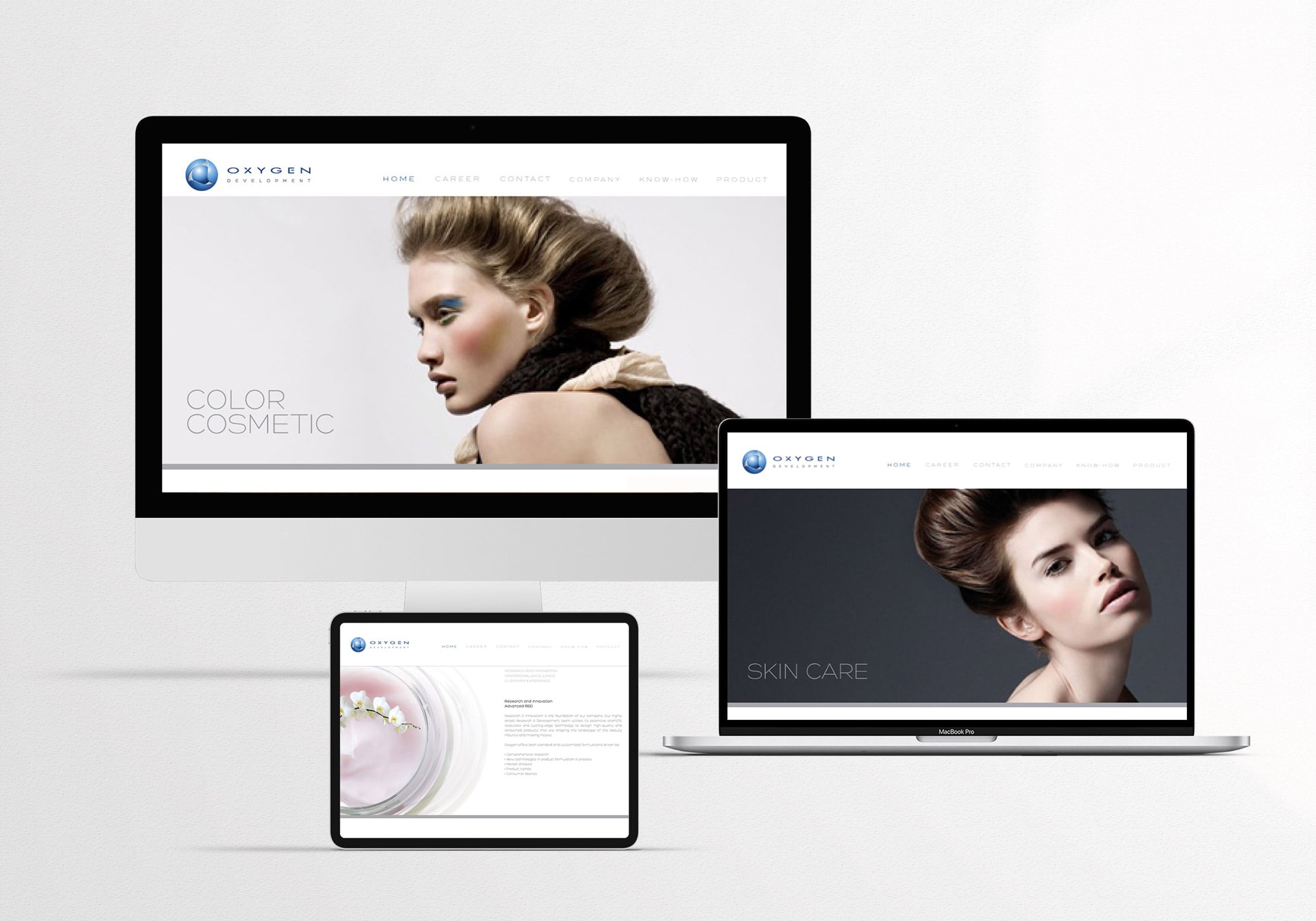 To begin with, we designed a captivating and visually stunning website that would resonate with premium and luxury beauty brands. The bold photographs show flawless skin while conveying an understanding of makeup, beauty, and elegance. In addition, the images of skincare creams and flowers indicate a natural approach to skincare development. Finally, the look of the website is minimalistic, sleek, and glamorous, designed to stand out and be memorable.
Packaging Design
The skincare packaging design is clean and polished, evoking the sophisticated feel of the brand. The matte white and silver accents indicate carefully formulated ingredients and further reflect a luxurious, classic atmosphere.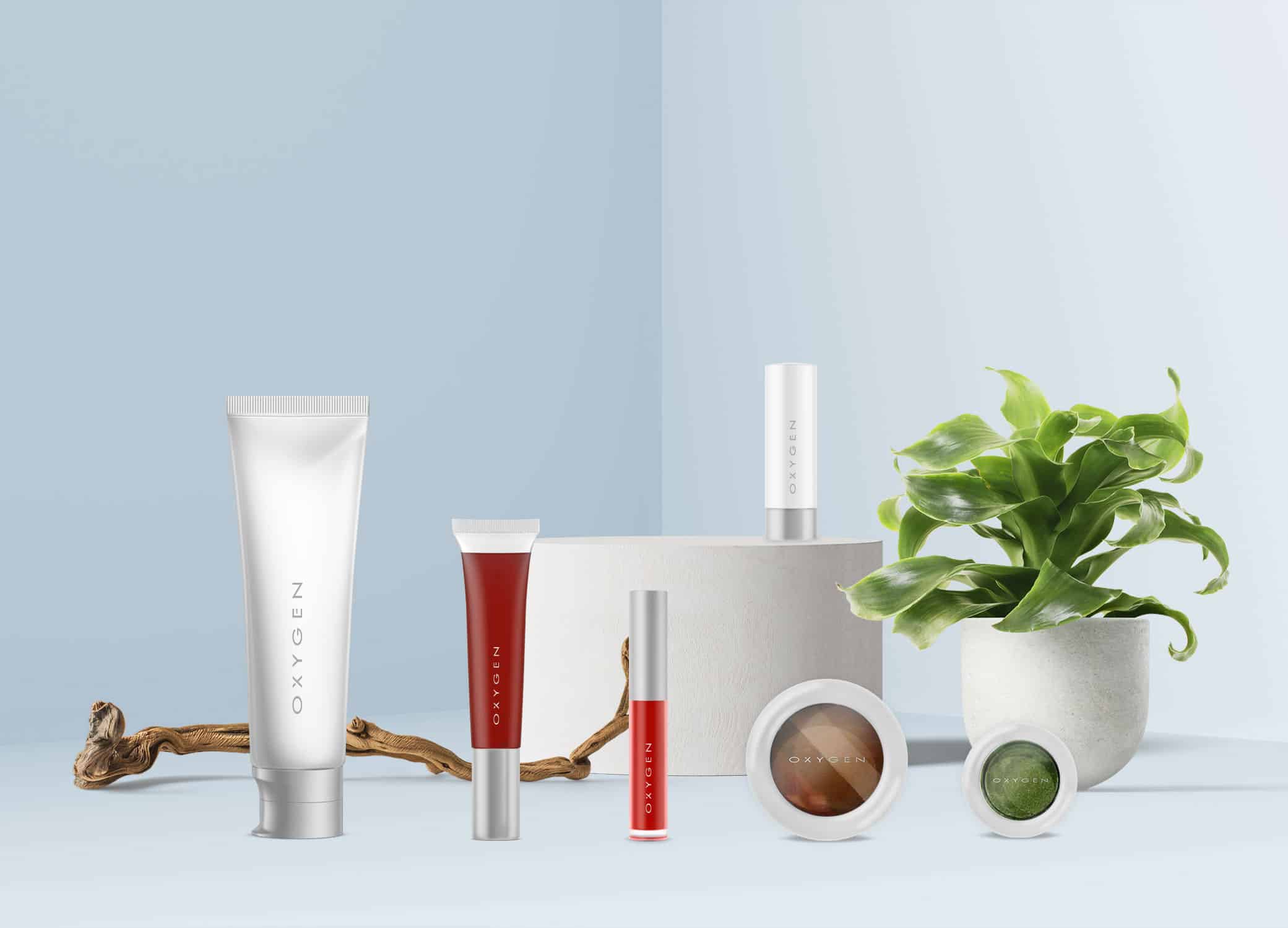 The Results
Crème de Mint's website design laid the foundation for Oxygen Development to grow, continuing to attract thriving beauty brands. The company has continued to flourish over the years, serving major global beauty brands.