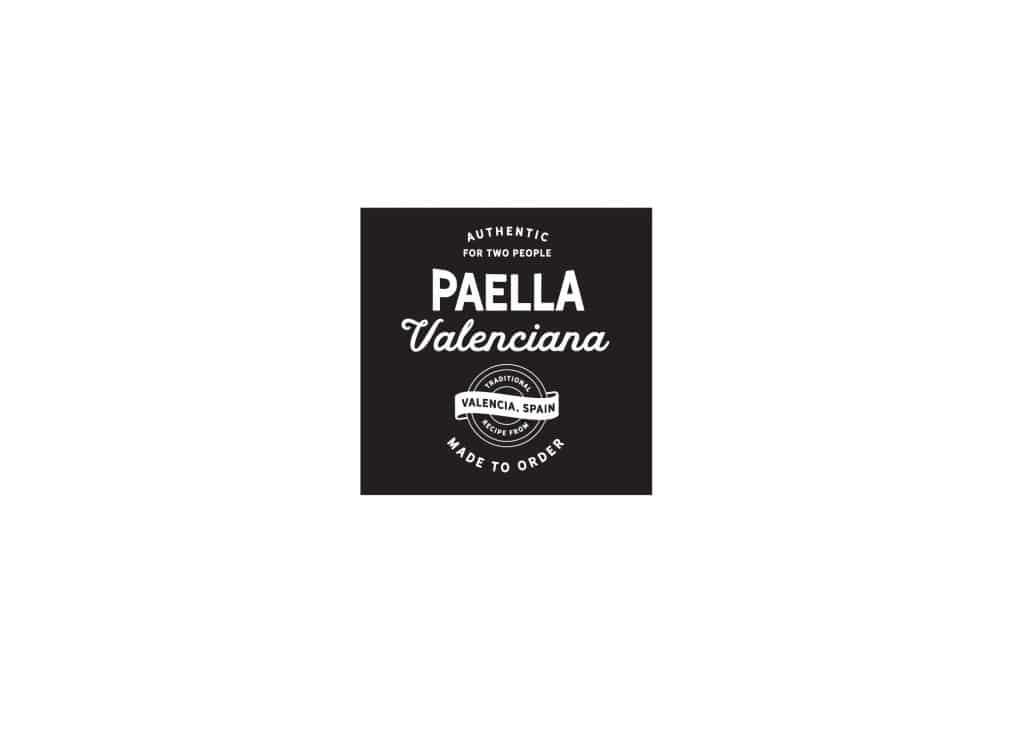 We created the package design and branding for Iberico Club's new Paella Valenciana. Each product is an authentic Paella Valenciana (chicken and vegetables) "made to order" by an award-winning Spanish Maestro Arrocero. Traditionally cooked in their kitchen in Miami and shipped directly to the customer's door in a box. The design needed to feel traditional, yet sophisticated and simple at the same time. It also needed to be easy and economical to print and produce for the client.
DESIGN ELEMENTS & COLOR PALETTE

DESIGN ELEMENTS: We developed this concept mixing a retro, clean and bold approach to mixed materials and the simplest of all color palettes. The packaging materials were positioned to appeal to consumers of all ages. The packaging was designed to really pop online, utilizing strong contrasting white on black and bold typefaces that emphasize a fresh, hand-crafted approach.

COLOR PALETTE: If there's one thing all creative industries can agree on, it's that black and white is a timeless duo. This black and white palette is incredible versatile, easy to use, and effective to communicate the brand values and let the food inside the box and jar pop.
As part of the Iberico Club brand, we created the Tapas Academy logo. Through Tapas Academy you can learn to prepare tapas like a pro. They share short videos with fun tips, delicious recipes and how-to videos, uploaded weekly, to get your tapas party going!