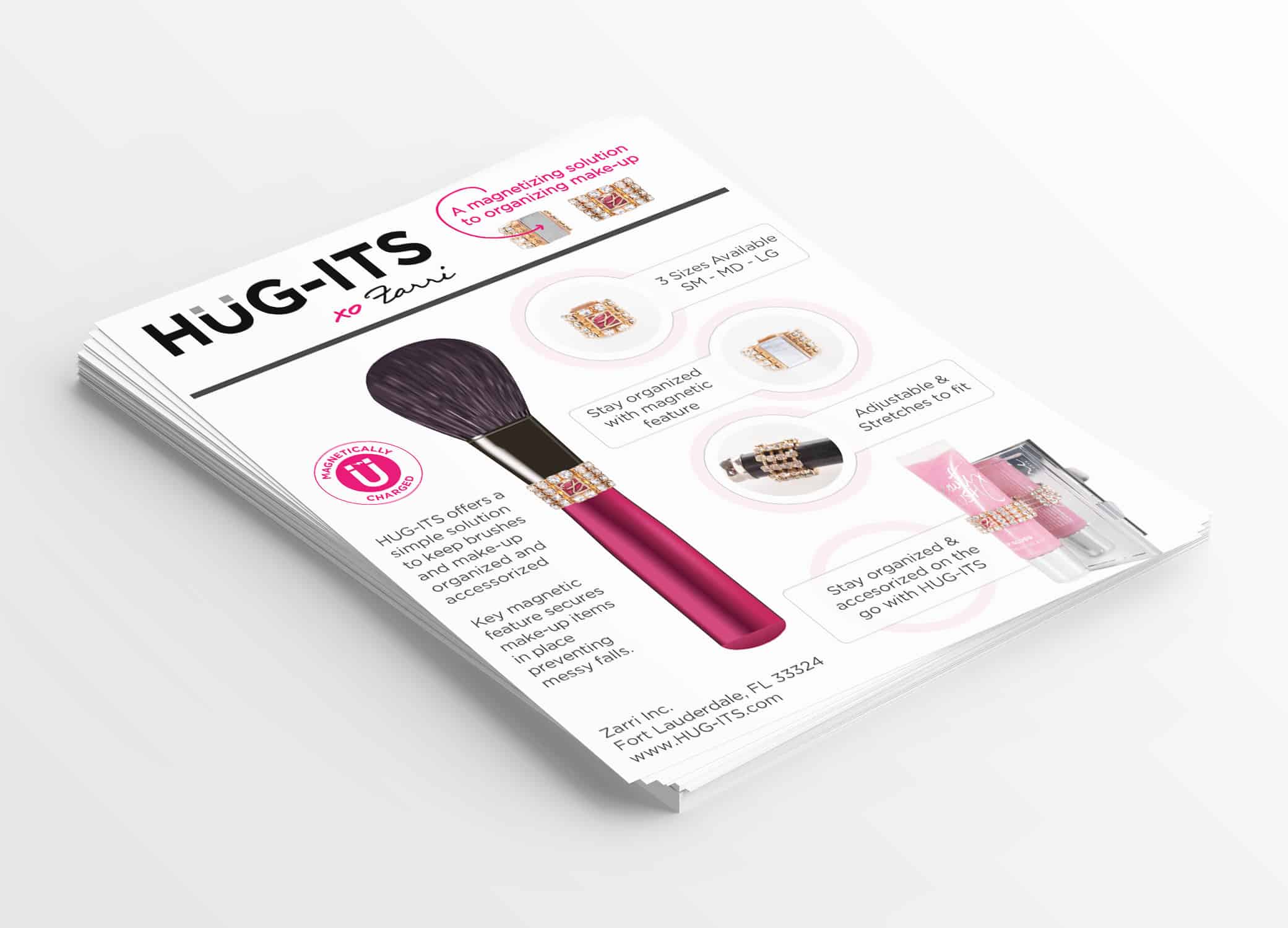 Project Info
Brand/Client: HUG-ITS
Industry: Beauty & Cosmetics
Designed by: Crème de Mint
Location: Ft. Lauderdale, Florida
Creative Deliverables
Logo design
Package design
Sell sheets
Postcard
The Challenge: Branding and Packaging Design for a Cosmetic Product Organizer
HUG-ITS makes beautiful and practical makeup organizers and holders for women. The magnetic organizers keep brushes and makeup in place to avoid purse clutter. The company needed branding and packaging design for the cosmetic product organizer that resonated with women, communicated the unique value of the product, and drew attention to its benefits.
The Project
The products are targeted at busy women who like the convenience of having makeup on-hand wherever they go, but are tired of digging around in their bags to try to find what they need. HUG-ITS use a smart magnetic design to keep makeup in place, easy to find. The design is also elegant and eye-catching, turning makeup into a sparkling accessory.
Brand Identity and Logo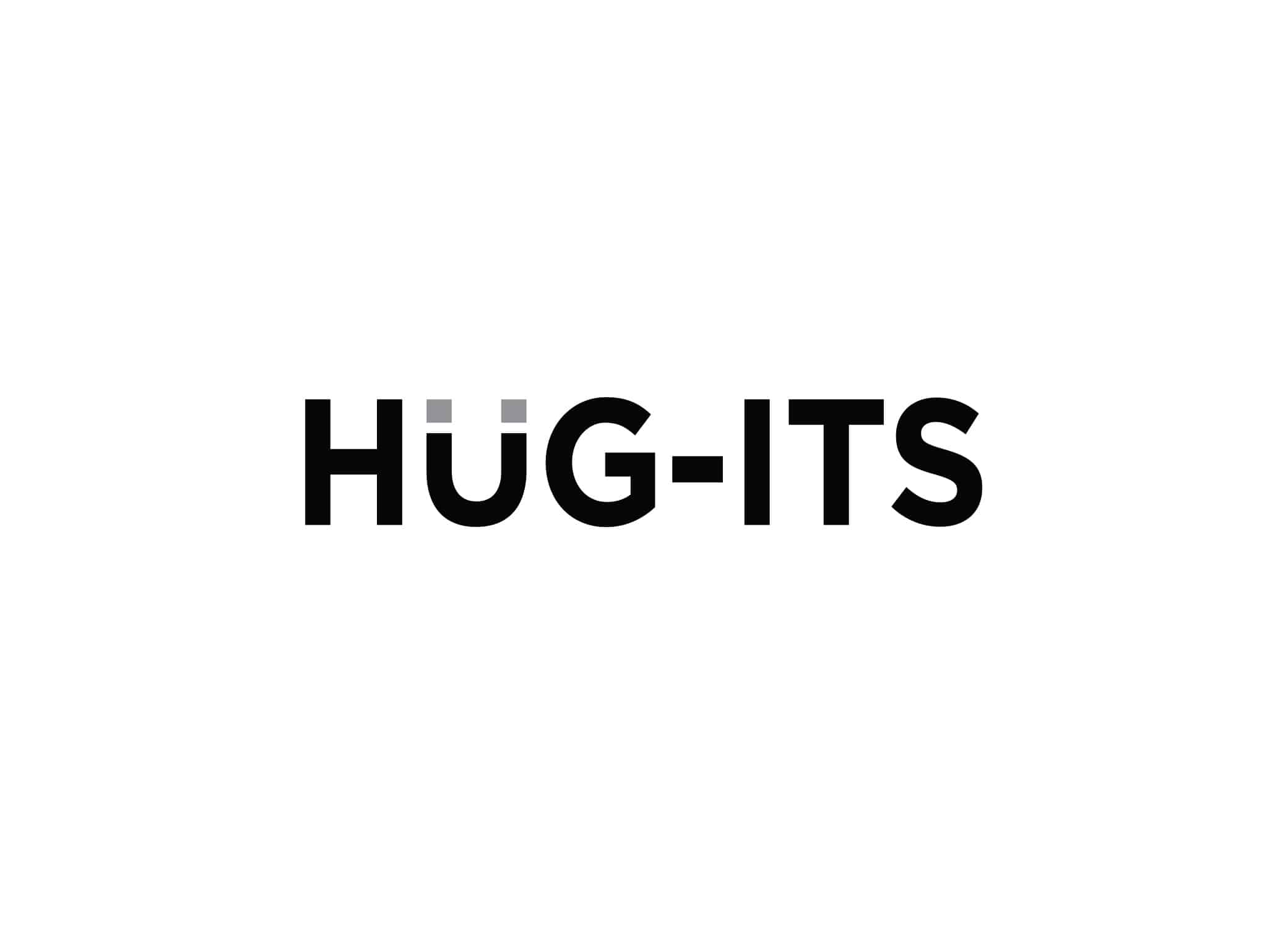 First of all, we wanted to establish the brand as practical but alluring. The simple logo design catches the eye and evokes a sleek and chic feel. We turned the letter "u" into a magnet, providing an intriguing element and giving the customer a hint about the product.
For the typeface, we modified Gotham Bold, a commanding and clean font. The "U" stands out from the rest, highlighting the magnet icon. We chose black and gray for the colors, reflecting sophistication.
Package Design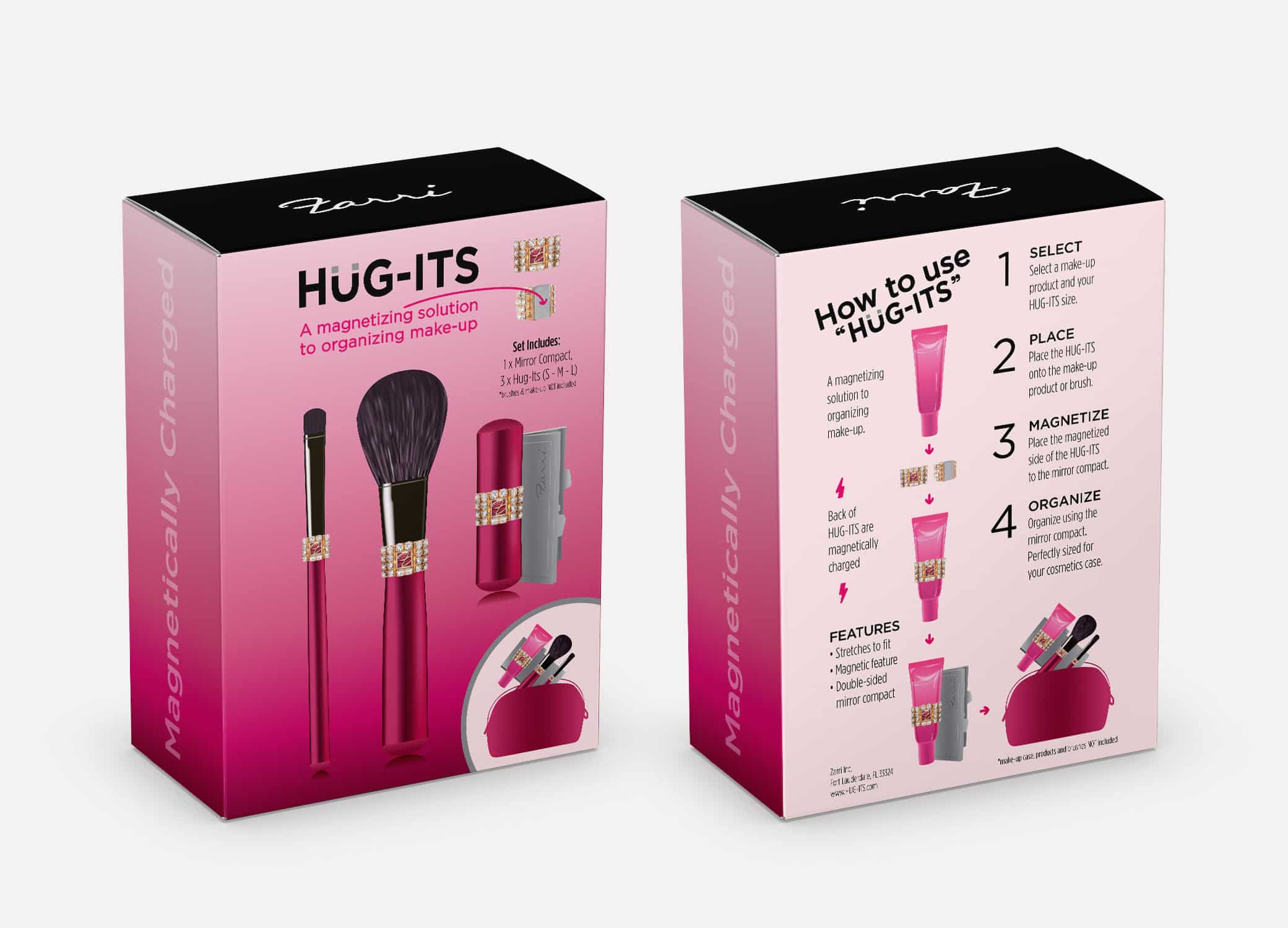 The package is designed to offer visual appeal and highlight how the product works. The pink ombre box is attractive and inviting. The product images pop on the vibrant pink makeup brushes, showing both the practical and the fashionable aspects of the holders.
The sides of the box offered another opportunity to catch the eye and engage the customer. The bold statement, "Magnetically Charged" piques curiosity and encourages the customer to learn more.
On the back, we incorporated a "how to" for the product, with images and copy that showed the customer the benefits of the product and how it works.
Print Design
The company also needed marketing material that explained the product and offered a visual look at the features. We designed sell sheets that flaunted the fashionable look of the product and offered insight into the functional value.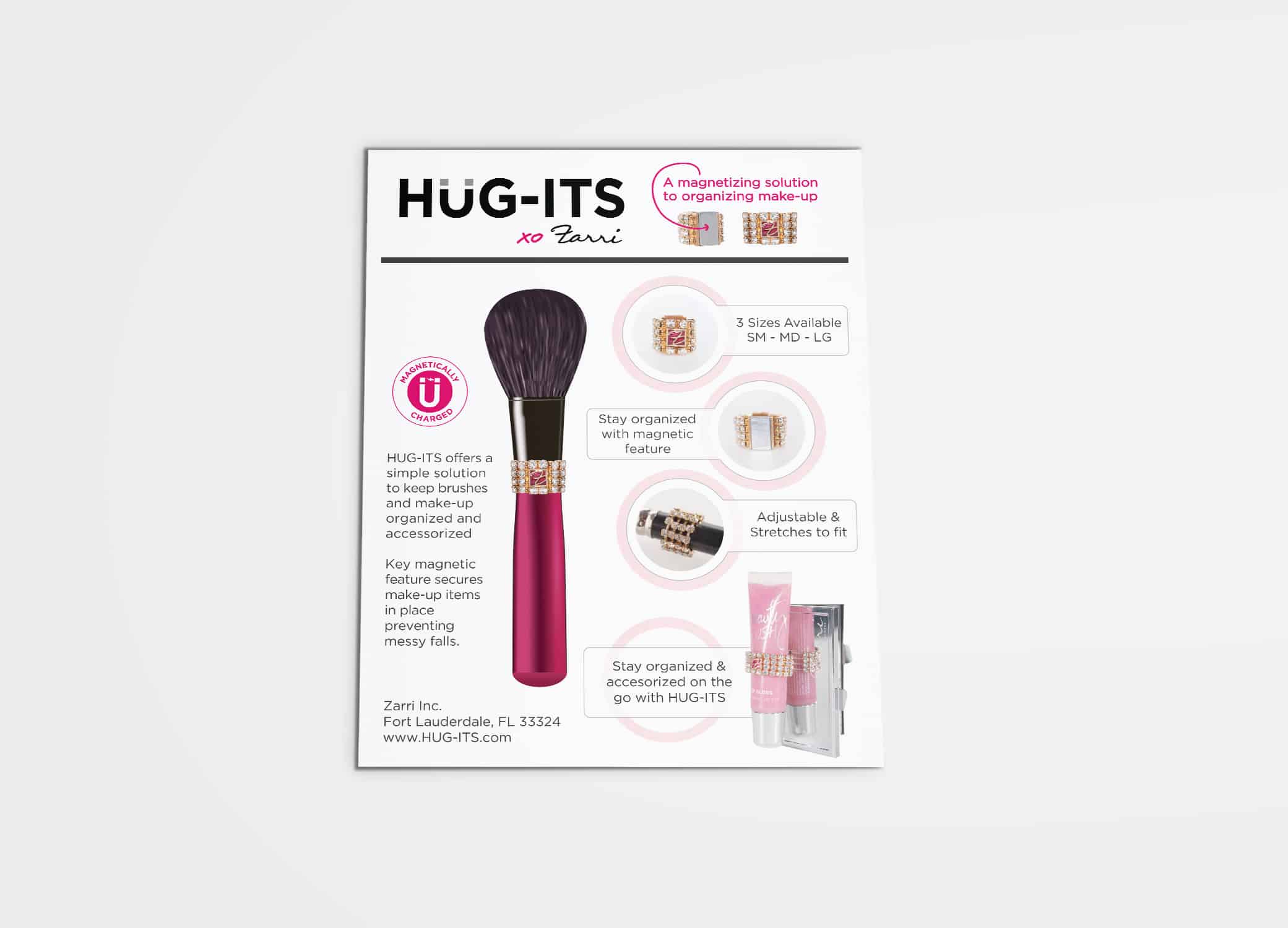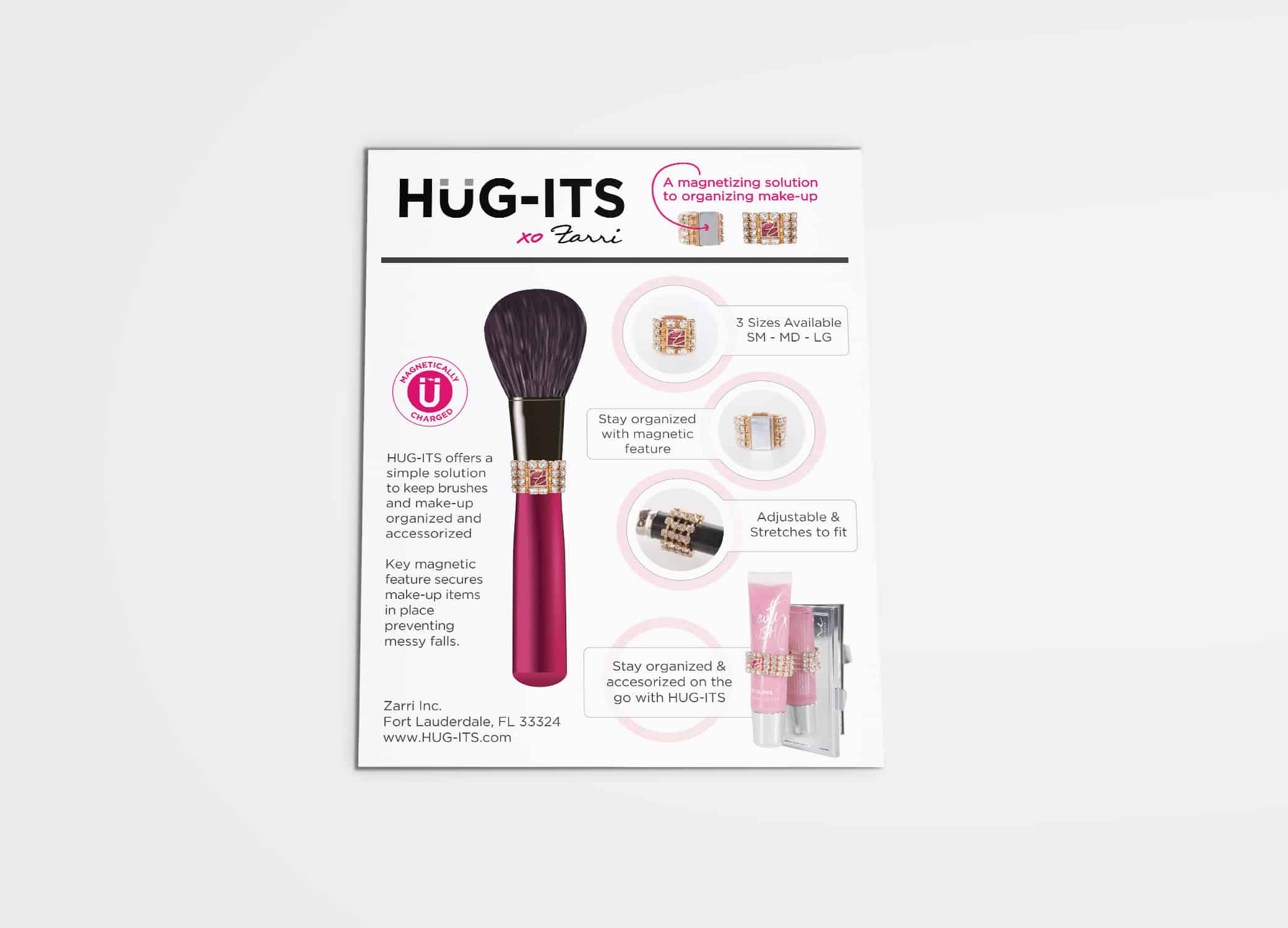 We also designed postcards for the brand to mail out, building interest and attracting customers.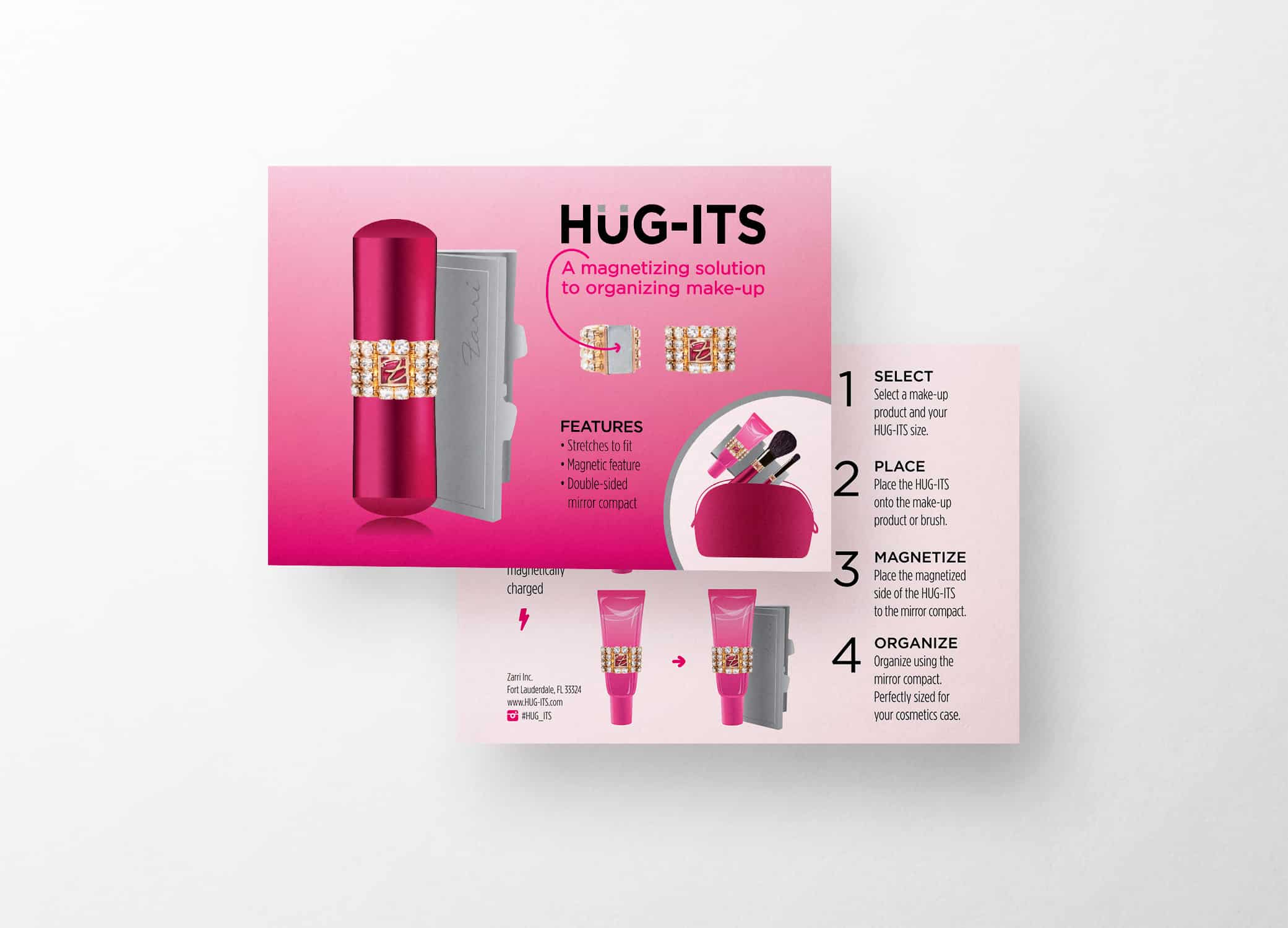 The Results
The designs laid the foundation for the brand to grow online, providing a professional and stylish brand image that appealed to busy women who loved fashion and makeup. The marketing collateral contributed to the cohesive branding and attracted new interest and customers.