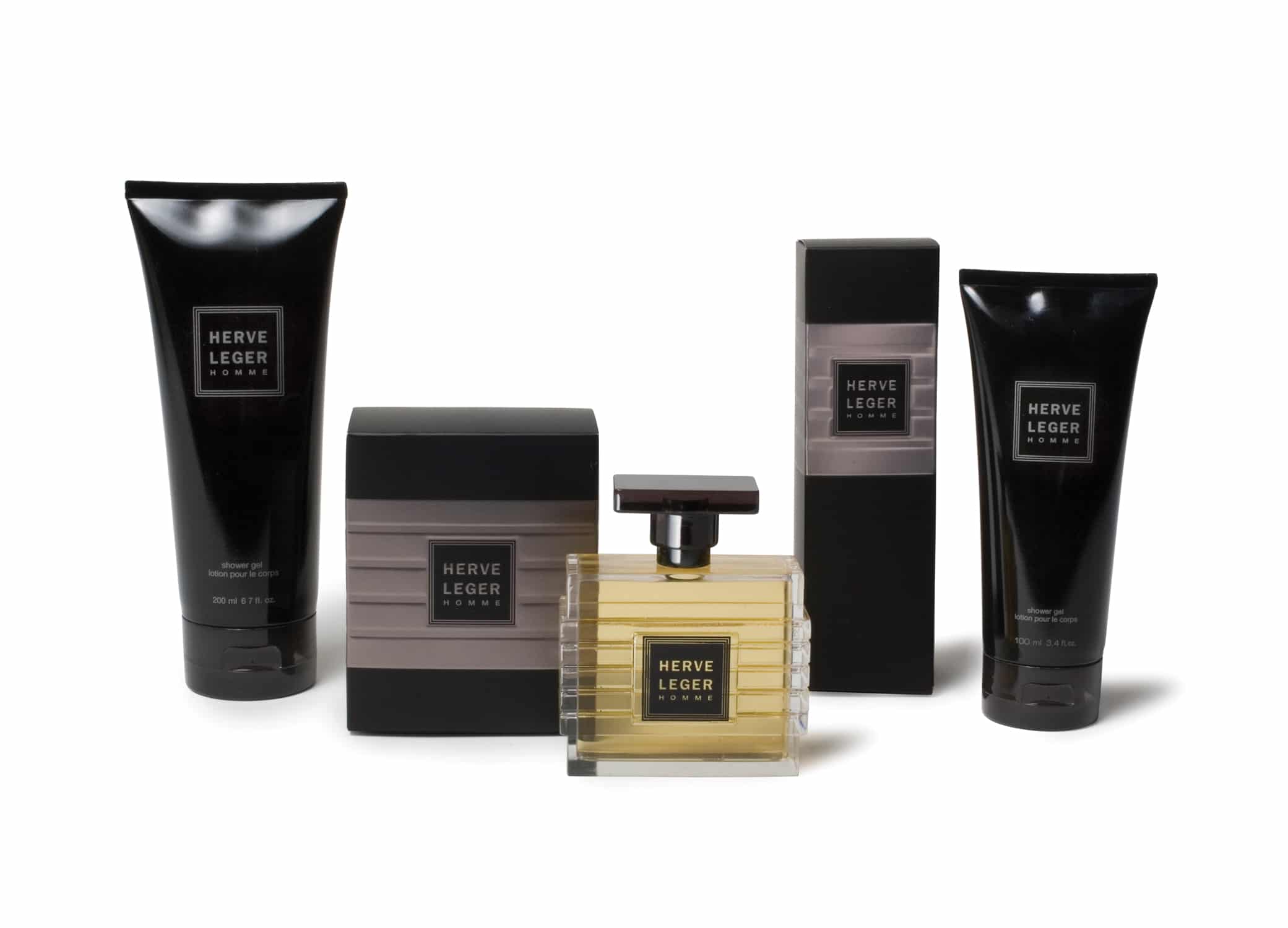 Project Info
Brand: Hervé Léger
Client: Avon
Industry: Beauty & Cosmetics
Designed by: Lauren Casgren-Tindall and Avon design team
Location: New York City, New York
Creative Deliverables
Package design
Product design & development
The Challenge: Custom Made Glass Perfume Bottles and Packaging for Hervé Léger
Hervé Léger Peugnet founded the French fashion house Hervé Léger in 1985, specializing in draping techniques and innovative materials that highlighted women's figures. His most iconic design is the bandage dress—a powerful and popular feminine style at red carpets around the world. In 2010, Hervé Léger and Avon collaborated to release a new fragrance line. The first two scents were Hervé Léger Homme for men and Hervé Léger Femme for women. As part of the Avon design team, I managed the process for the custom made glass perfume bottles for Hervé Léger and designed the package design.
The Project
Hervé Léger Homme is a woody-spicy blend created of Indian ginger, Japanese yuzu, woody notes and amber base. Herve Leger Femme is a woody-floral fragrance combined with Chinese magnolia, Sicilian pink grapefruit, orange blossom from Morocco, honeywood, hot benzoin tears, cypress, and vanilla. The designs needed to capture the striking, high-end, haute couture of Hervé Léger while also reflecting the personality of the individual fragrances.
Product and Package Design: Hervé Léger Homme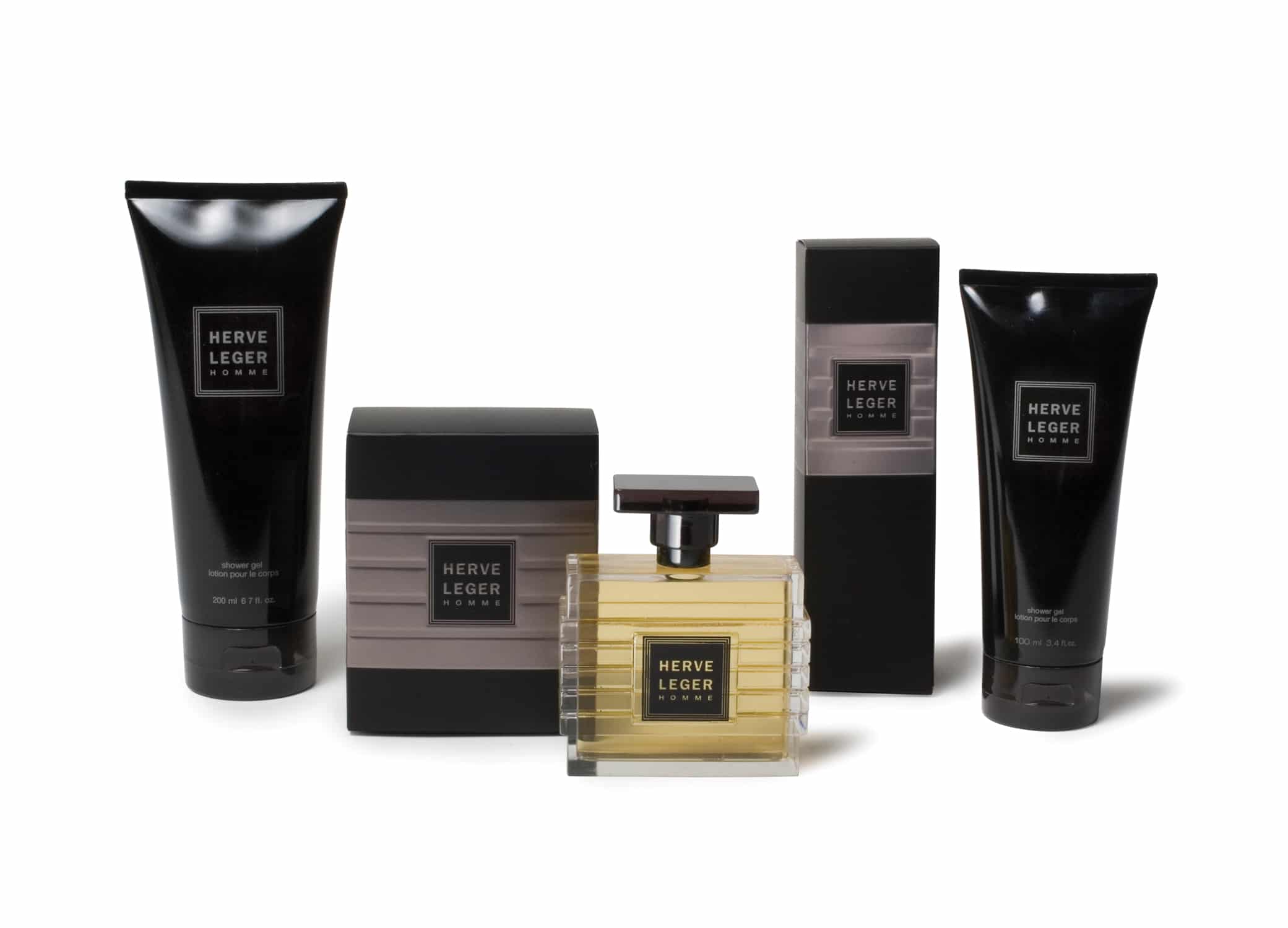 Hervé Léger Homme was an elevated, masculine scent. To create strong and sophisticated designs, I selected a palette of gunmetal gray and black, evoking power. The geometric lines of the gray squares and the texture on the bottle are dignified and captivating. The designs are bold and polished, without clutter or distractions.
Product and Package Design: Hervé Léger Femme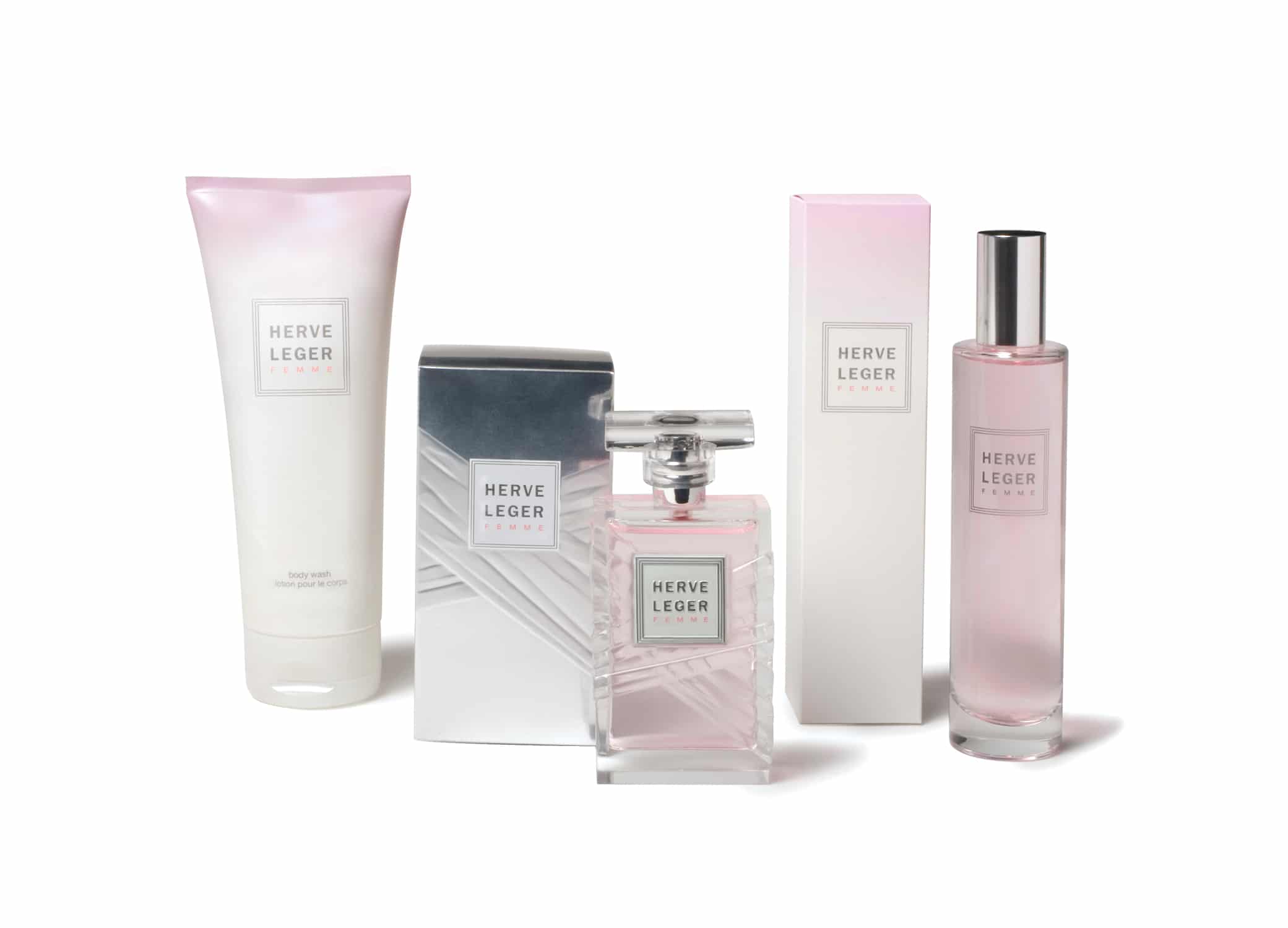 Hervé Léger Femme is seductive, delicate, and enticing. We chose a color palette of light pink, clean white, and dark grey, creating a sense of sensitivity and feminine strength. The pattern on the box and bottle was inspired by Hervé Léger bandage dresses—irresistible and elegant.
The Results
The designs were a success, laying the ground for the successful launch of the Hervé Léger line from Avon. The line sold well and the collaboration continued for two additional fragrances in the following years.