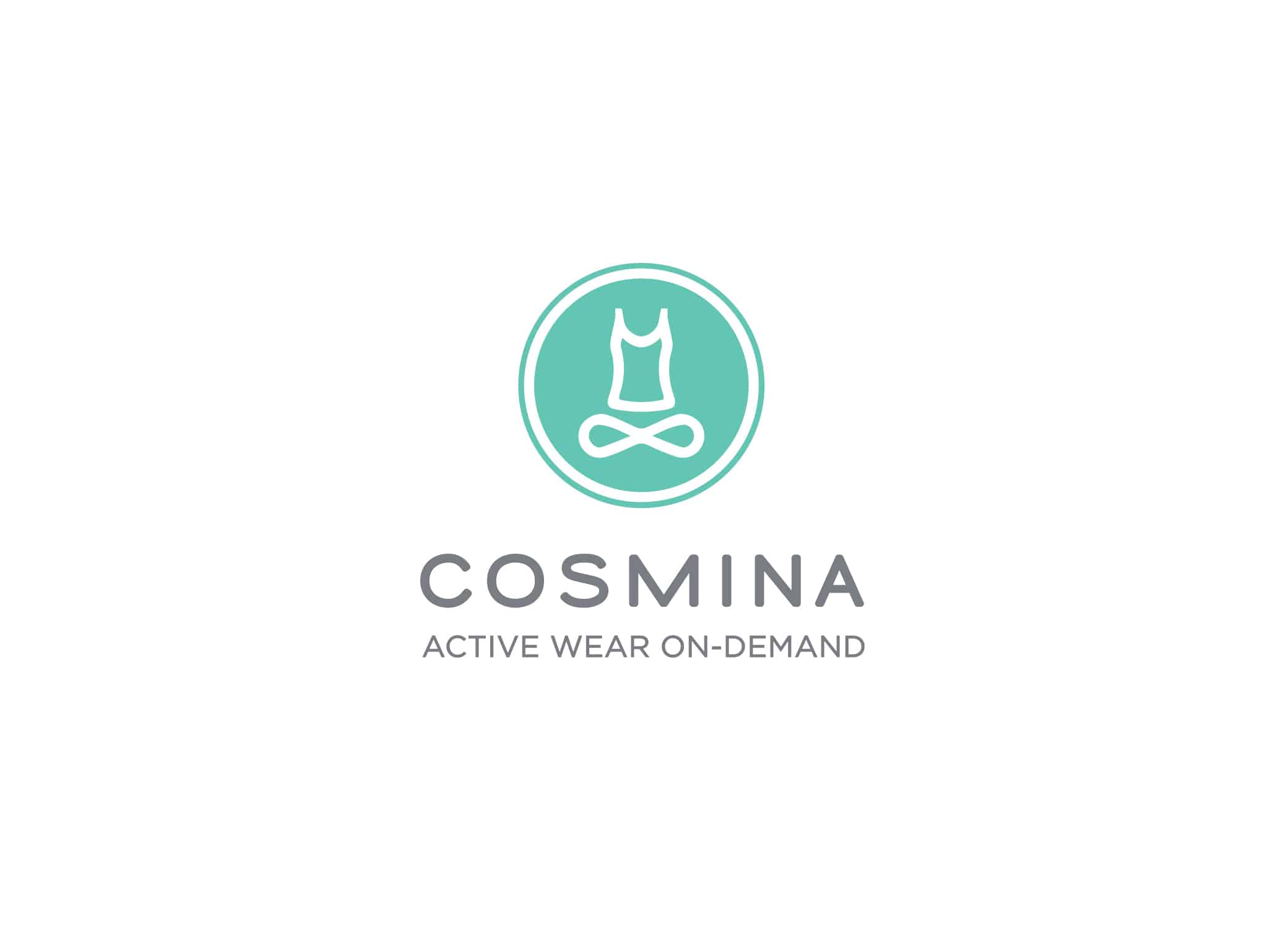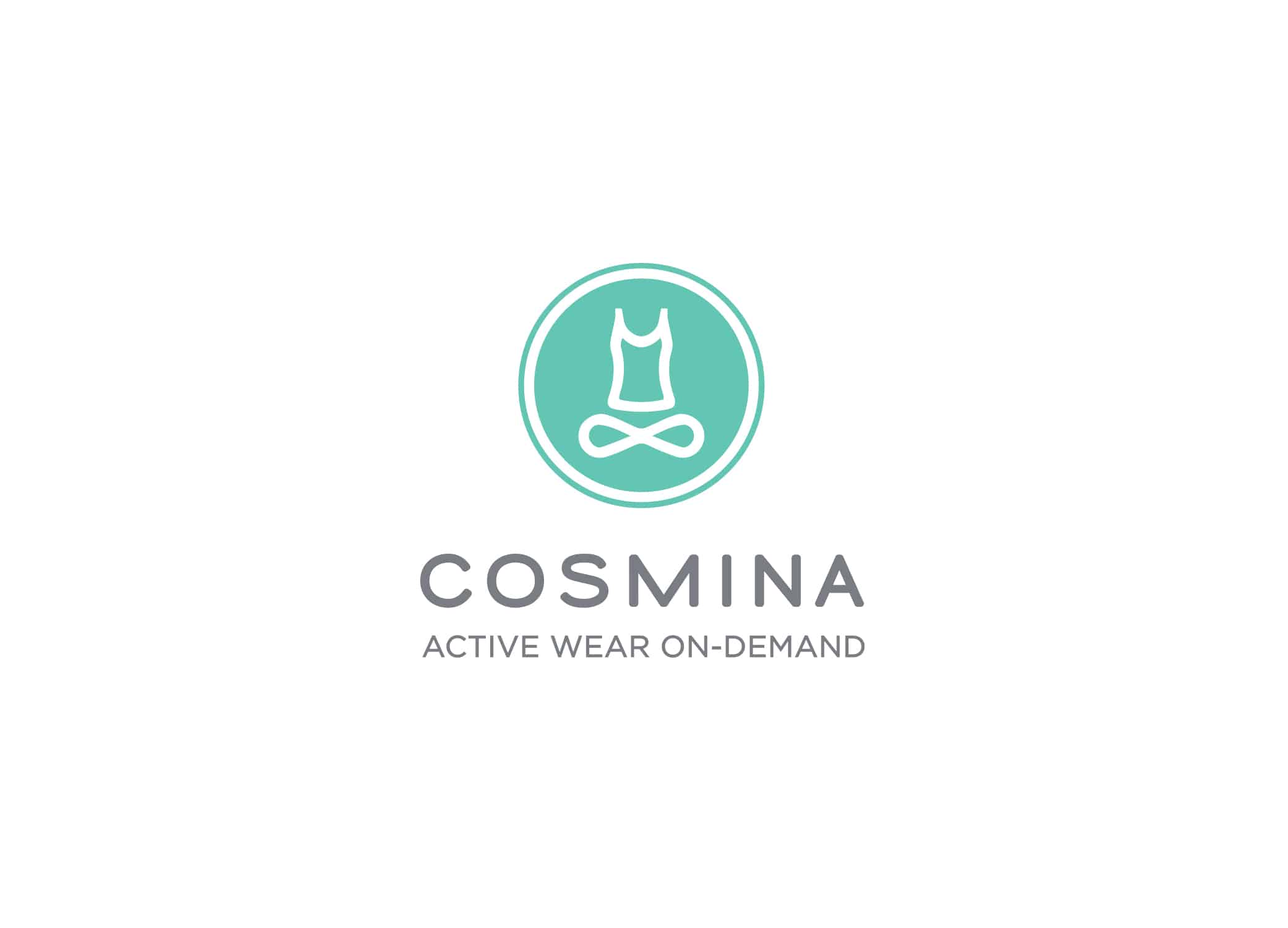 Project Info
Brand/Client: Cosmina
Industry: Business & Retail
Designed by: Crème de Mint
Location: Miami, Florida
Creative Deliverables
Logo design
Tagline
Sticker for the shipping box
Print ready artwork mechanicals
The Challenge: Client Logo Design for an Active Wear Startup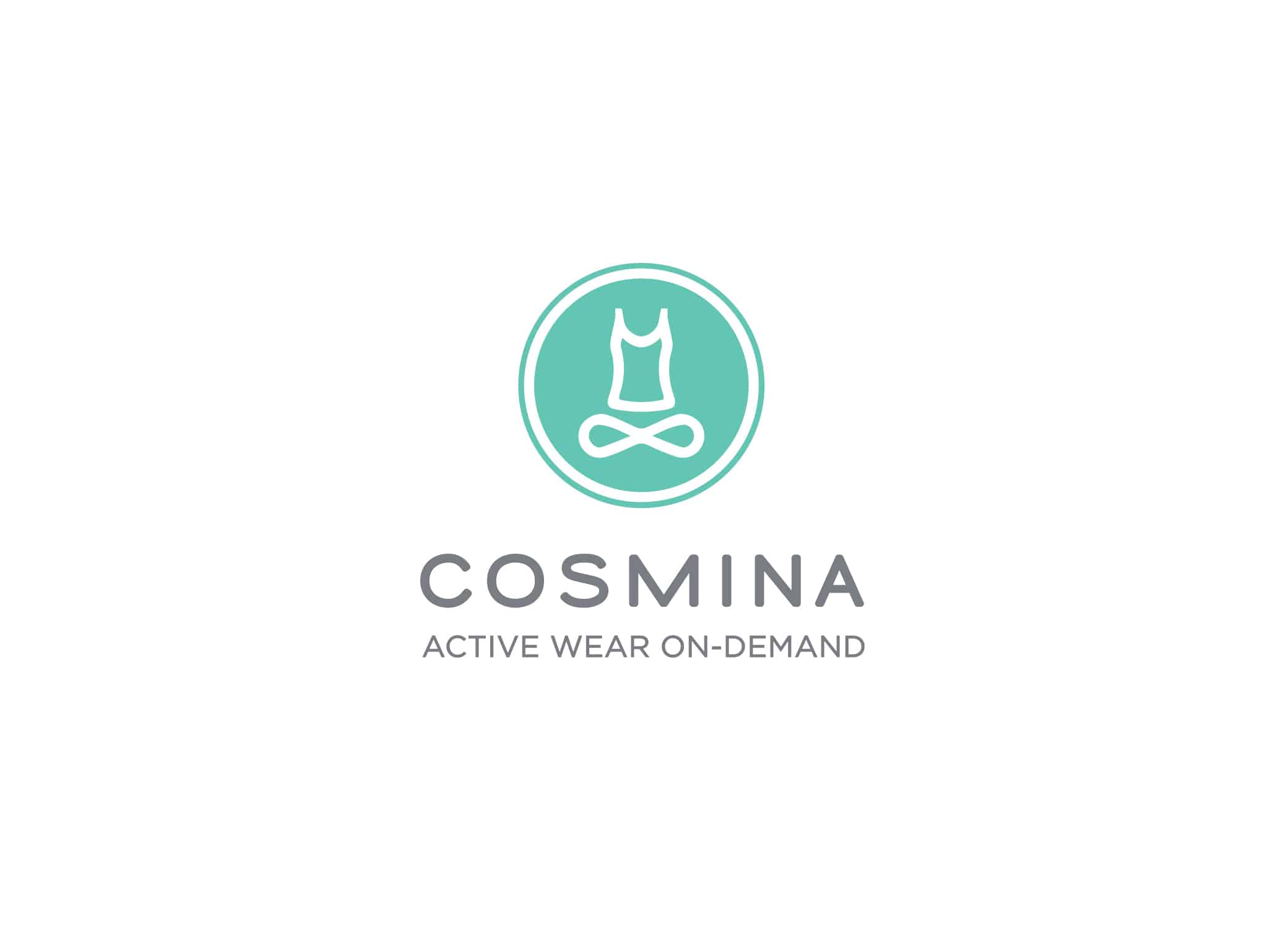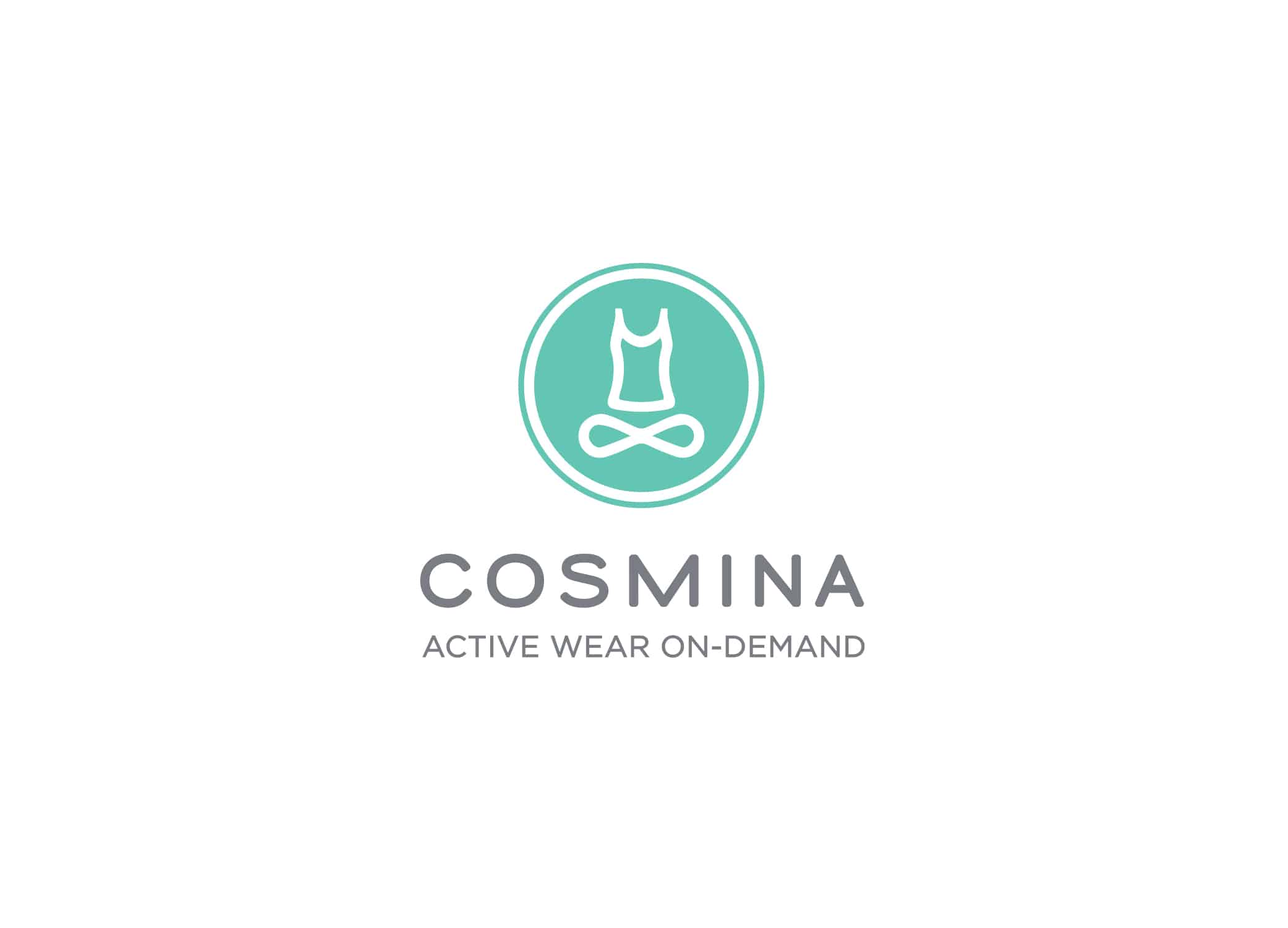 Cosmina was an activewear startup for women. They provided monthly subscriptions of clothing delivered to homes or yoga studios, so women could have access to an affordable variety of stylish activewear. When customers no longer need the clothing, they sent it back to be recycled to help those in need. The brand also needed a logo and tagline that reflected their values and told the world about their business model. Crème de Mint crafted the logo design for the client that captured the essence of their brand—a commitment to yoga, wellness, sustainability, and giving back.
The Project
Brand Identity and Logo
The company wanted to appeal to yoga studios, forming partnerships to offer customers fresh, clean, stylish clothes right in the studio. Cosmina's values were the backbone of the brand, and we wanted to highlight those in the designs. Our goal for the logo was thus to reflect the brand's dedication to wellness, active wear, and sustainability, and to appeal to their target customers (yoga studio owners).
Our logo design for Cosmina was a symbol with dual meanings. It mimics the lotus position, creating a connection to the yoga world. The "legs" in the lotus position are also inspired by the infinity sign, symbolizing the continuous clothing cycle, both for the customer as they receive their subscription, and the act of returning and recycling the outfits.
We chose a soft blue-green as the primary brand color, evoking tranquility and respect—major principles of yoga and of the company. The balance of bold typeface with regular font represents balance in life, in yoga, in health, and in sustainability.
Tagline
The tagline needed to give an idea of how the business worked—we wanted customers to understand right away that this was a subscription style process. We created a tagline that offered clarity on the business model and explained the type of clothing the company provides:
ACTIVE WEAR ON-DEMAND
The Results
Our designs established the brand identity and gave the small startup a direction for their branding. They were able to put a professional foot forward and present themselves to yoga studios they wanted to partner with. Our work also helped the company shine a light on the values that drove the brand.