A Captivating Carnival-Inspired Fragrance
Avon Brazil Beat personifies the vibrant essence of Brazil. This new fragrance launch was dedicated to carnival and inspired by Brazilian music. The country in fact gave birth to several unique music genres—bossa nova, samba, sertanejo, and more. Consequently, the new Avon perfume needed creative branding and packaging design that encompassed all these elements. As part of the Avon design team, I designed and managed the creative perfume packaging design, product designs, and brand identity for the project. The scent is filled with sparkling fruits, joyful florals, and energetic woods. I wanted to capture and celebrate the spirit and liveliness of Brazilian culture, as well as reflect the fragrance's vitality and charm. 
Lauren Casgren-Tindall & Avon Design Team
Lauren Casgren-Tindall & Avon Design Team
THE PROJECT:
Creative Perfume Packaging
Design for New Avon Perfume
The fun tropical fragrance expressed vitality, zest, and energy. To begin with, I wanted the logo to be playful, informal, and animated. So, we selected a handwritten typography that popped with personality. In addition, the color palette of bright pink, orange, and yellow evoked passion, enthusiasm, and exploration. 
Product And
Packaging Design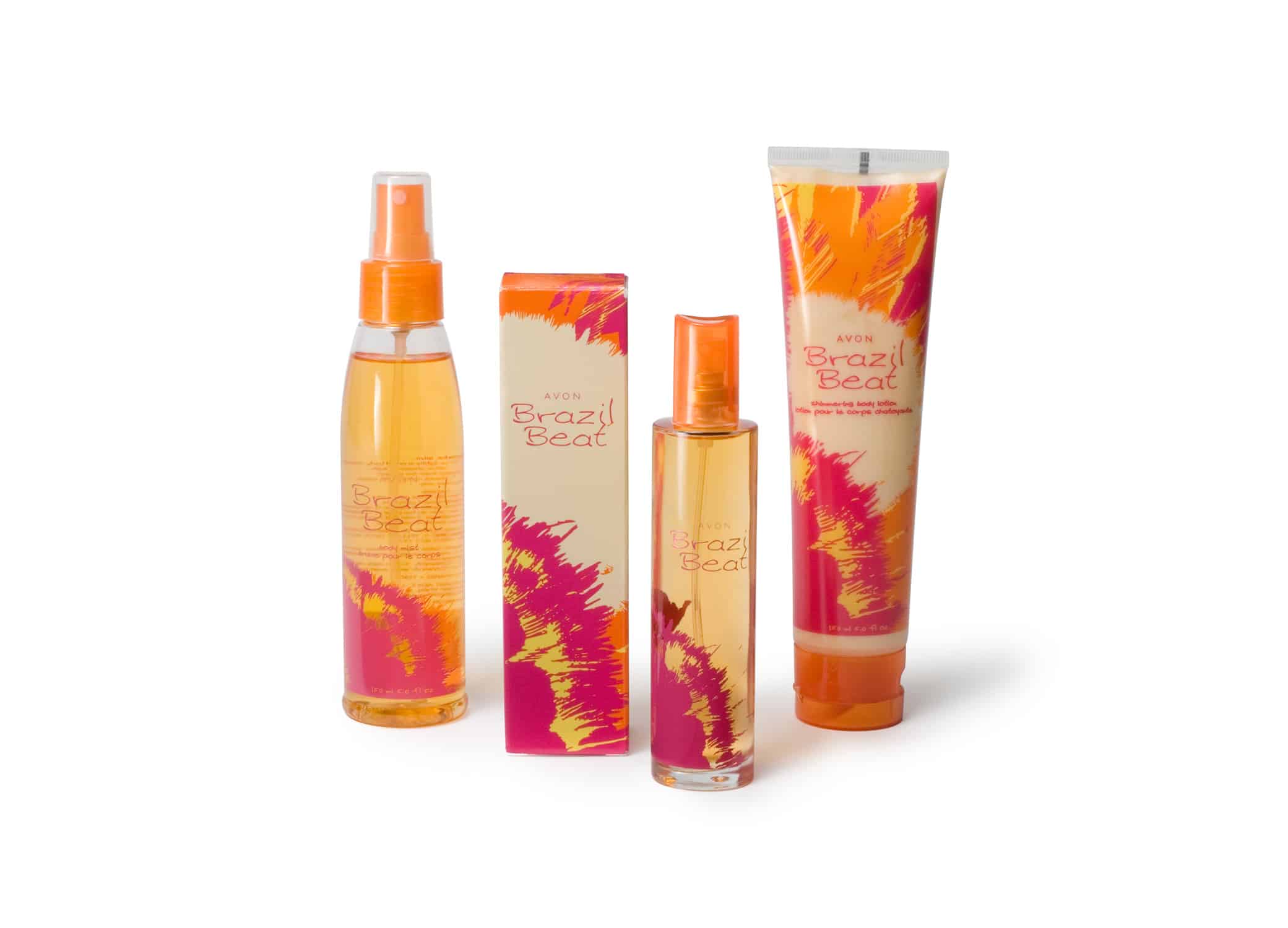 The creative perfume packaging design and bottle were inspired by Brazil's musical vibes, the melting pot of nationalities, and the festive celebrations. So, I incorporated feather imagery, reminiscent of colorful headdresses, feathered parade floats, and flamboyant costumes used in carnivals. The vivid colors create an eye-catching blend, further matching the energy and beat of Brazil. 
As a result, the creative perfume packaging design sets the stage for the launch of the effervescent new fragrance, enticing customers and sharing the Brazilian energy. Brazil Beat remained a popular spring and summer fragrance for several years.
Great aesthetic, highly creative packaging – always delivers and is a pleasure to work with.
— Patricia Demnisky-Green, Director of Global Package Design, Avon Products