Graphic design can have a big impact on your business, but how do you choose the right designer? We've put together a guide on how to choose a graphic designer.
You want to find someone with the experience, knowledge, and talent to help you bring your visions to life. Your designer should also be passionate and connect with your style.
Most importantly, your designer needs to know how to execute a successful project from start to finish, and how to guide you through the process.
Read on to find out how to uncover the right fit for your business!
1. Why Should I Choose You as a Graphic Designer?
This question might seem irrelevant on the surface—after all, every designer will think you should choose them. However, asking this question can give you plenty of insight into a designer's business and how they work.
They will probably discuss their style and their experience, both of which are important factors in your decision.
But it's also important that they talk about you and how their designs can impact your business. Experienced designers understand that their work should be client-centric.
This question also gives you the chance to determine if you click with the personality of the designer. Anytime you collaborate with a creative, it's important to find the right fit for you.
2. Can You Work Within My Budget?
Hiring a designer can be an investment, but it also needs to be realistic for your budget. Get clear on what you can afford to spend before you sit down with designers and agencies.
Ask the designer about their rates and packages. They should either give you a clear estimate, provide you with a rate sheet, or be willing to verbally walk you through what they offer. Make sure you understand how many design options and revisions are included.
Be upfront about your budget. Sometimes agencies can create custom packages specifically for you.
3. What Is Your Turnaround Time?
It's also vital to get clear about turnaround time for your project. Some agencies keep a waiting list, but others can take your project on right away.
Depending on what you need, the design process can take a while. The designer will need to research, create and perfect your designs, as well as prepare your files for print or web use.
If you have a deadline, see if your designer can work within your time constraints. Setting early expectations and getting clear upfront will help you find the right fit for your project.
4. How Will You Capture My Brand With Your Designs?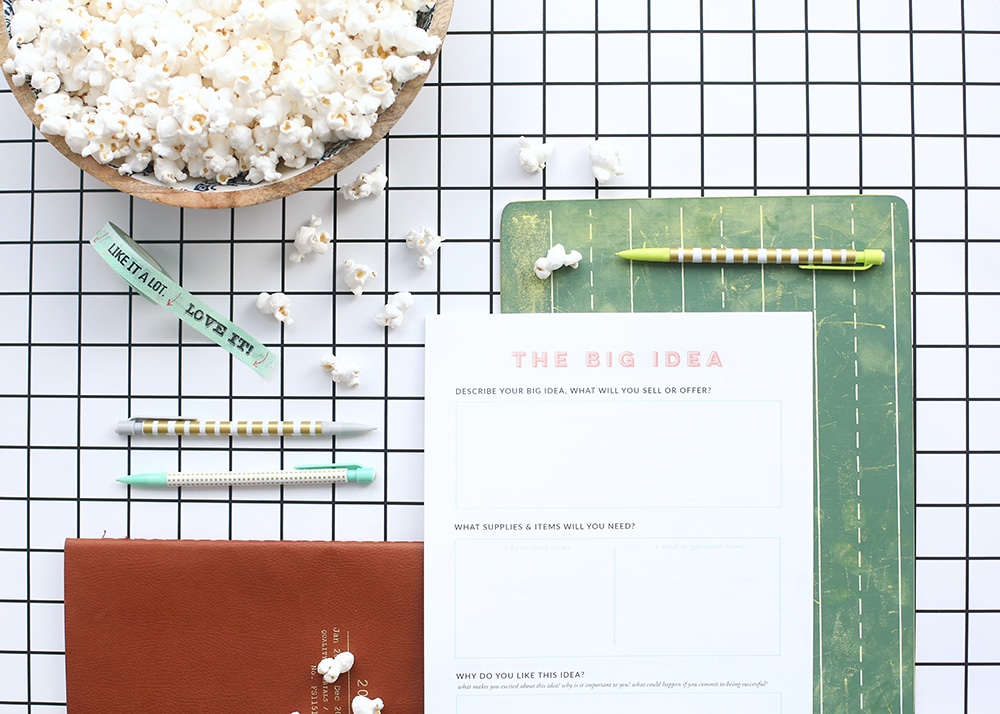 Even if you just need designs for a small project, don't think of it as a one-off. Your design needs to align with your overall brand image.
Whether you're launching a new brand or branching out with a new project for an existing business, your designer or agency should work to make sure the designs help tell your brand's story.
If you're starting a new brand, will they interview you to discover your story and style? If your brand is established, will they incorporate your brand colors, tagline, or imagery into the designs?
Your designer should uncover what sets your brand apart and weave the special elements of your brand into their work.
5. What Are the Final Deliverables?
Ask the designer or agency to explain what specific deliverables they will create. Depending on your project, you might need specific file formats. Make sure your designer provides everything necessary.
If you will be using your designs in print, make sure the designer understands the printing process and what the designs will be used for.
Take this time to clarify what else is included—how many design options you will receive and how many rounds of revisions they offer.
6. Can I See Your Portfolio and Reviews?
One of the most important factors in how you choose a graphic designer is the portfolio. Your designer or agency might have a portfolio on their website, or they might share a private portfolio with you.
Look through the designs, paying close attention to their style. Does the designer have experience creating images or branding that resonate with you?
For example, if your style is formal and concrete, but their portfolio only has abstract designs, they might not be a good fit.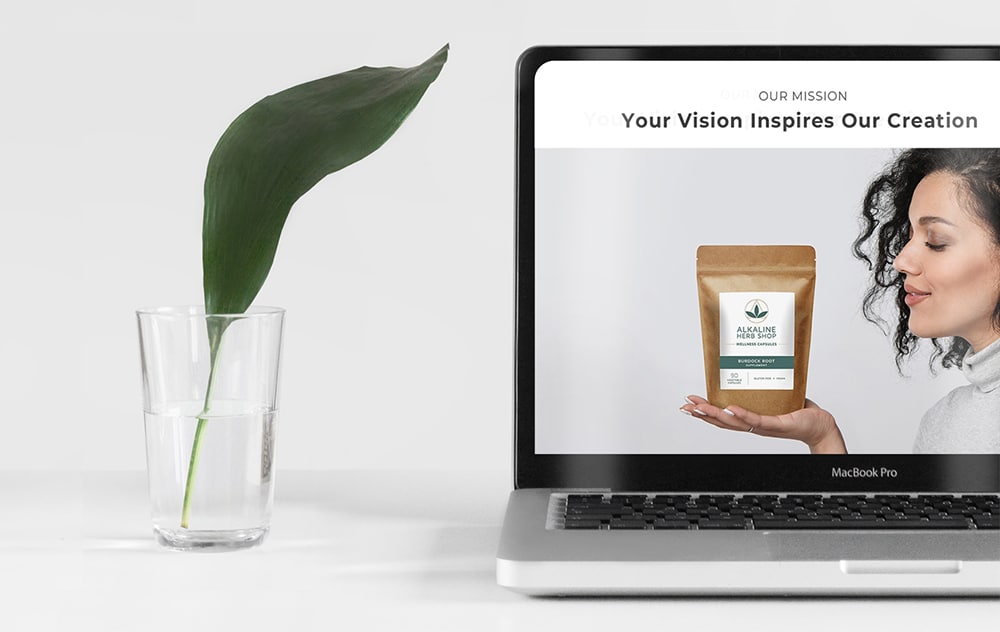 This will also give you a chance to make sure the designer is experienced in your industry.
Also, read the designer's reviews before you make a decision. See what their clients valued most about them and whether that fits with what you want.
7. What Is Your Favorite Design From Your Portfolio (and Why)?
Ask your designer which projects they are most proud of. This will give insight into their thought process and their passions.
A good designer is able to communicate why they created a specific design and what makes it powerful. Why did they choose specific typography or colors? How did those elements reflect the brand? What inspired the imagery?
Their answers will give you insight into how they will execute your project as well.
8. What Is Your Design Process?
Ask the designer or agency to walk you through the design process step by step. Experienced designers know how to organize a project from beginning to end.
Will you be involved throughout the process or just give feedback at the end? Does the designer conduct research on their own or do you provide everything? How does the revision process work?
If the designer does not have an established and organized process, they probably are not experienced. This could lead to snags along the way.
9. What Other Services Do You Recommend (and Do You Provide Them)?
Designs are an important part of branding, but there are other elements that will help make your project and brand successful.
Other services might include copywriting, photography, social media branding, and web design.
Find out what the designer recommends and whether they also provide those services.
Choosing a designer or agency with a range of expertise ensures that your branding stays cohesive.
10. What Will You Need From Me?
A successful project requires input and collaboration between you and the designer. Find out what your designer will need from you along the way.
You will likely need to either fill out a questionnaire or brief, or join them for a discovery call to walk through your brand story and vision. If you have existing brand elements, you will probably also be asked to provide those.
Most designers will ask for any research you have—market research, competitor research, and persona research. The more information they have about you and your brand, the better design they can create.
It's wise to understand what the designer expects from you before you sign a contract. Clear expectations lead to a seamless project.
How to Choose a Graphic Designer that is Right for Your Project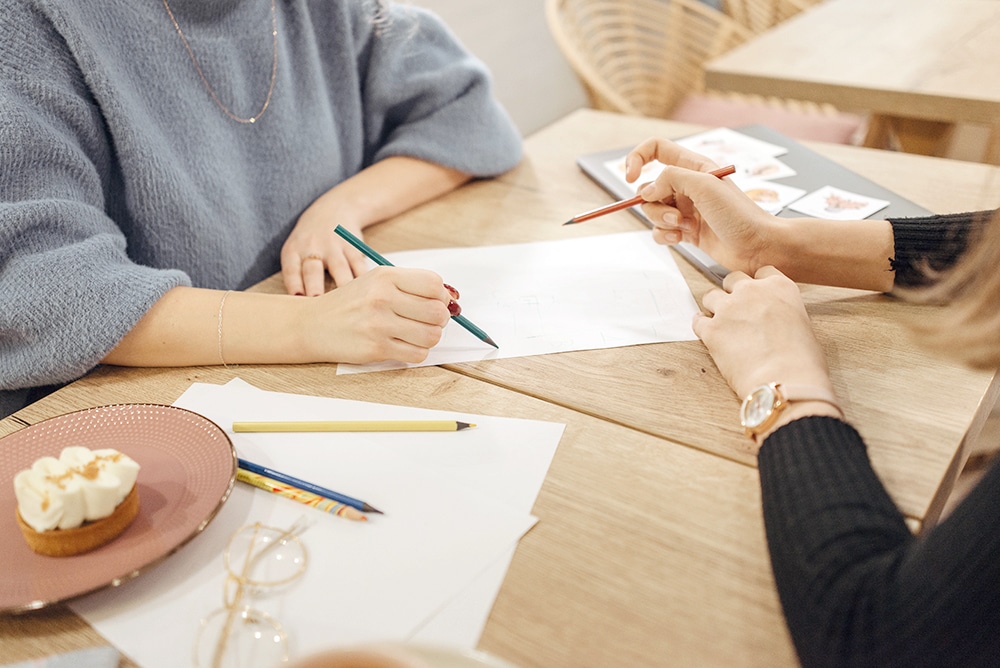 Finding the right fit in a graphic designer is important. A designer or agency's style, vision, experience, and expertise will impact the way your project unfolds. At Crème de Mint, we have over a decade of experience creating successful design projects to help businesses thrive. We'd love to work with you on your next design project. Contact us today to get started.