Our Mission
Our mission is simple. We want to help your brand stand out. Through listening and understanding your business's goals, we create compelling designs and powerful strategies. This brings integrity and relevance to your brand. In a competitive marketplace, it's our commitment to build meaningful brands that your customers connect with and gravitate towards.
About Crème de Mint

Crème de Mint is a boutique graphic and web design studio. Our agency sets itself apart with its unique branding and packaging. We create well-developed designs for product-driven companies mainly in the beauty/cosmetics, food/beverage and wine/spirits industries. Our specialized, highly-skilled creative professionals are ready to serve all of your in-house design needs, whether you are a one-man operation, a small start-up, or a major corporation.
For international clients we offer an opportunity to grow in English-speaking markets. Our expertise in the US will provide insight to companies interested in expanding their brands into the American marketplace.
About Lauren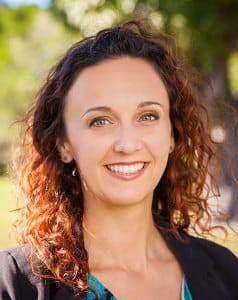 Hi, I'm Lauren & we are here to help you.
An award-winning design firm, Crème de Mint specializes in the specialty foods/beverage/supplement and the health/beauty industries. We work with clients who want to augment their marketing or design department and/or expand their resources to take their company to the next level. Our approach? First we understand your audience, then design.
Are you a Creative/Marketing Director/PR person: Need extra support or a fresh perspective? As a design partner to your creative or marketing department, we help ensure your design is fresh and powerful. We'll take the stress off you, by making it easy to get the work done. See the ways we can work together.
If you're a business owner or entrepreneur who needs help defining your brand image—we can help. We want to learn about your business and understand your story—so we can make your brand stand out from the competition.
Together, we'll design brands people crave. We will create your logo, product packaging, website, newsletter and marketing materials that will grab your audience's attention and leave them wanting more.
Not sure what you need? Don't worry, we promise to guide you, painlessly, through the process.
Ready for a free 30-minute consultation?
Lauren's Background
International Design Background
I have been creating powerful, innovative designs over the past 14 years for companies such as Avon, Victoria's Secret, Bliss and Benihana. For Victoria's Secret I created gift set packaging using my knowledge in graphic design and costume design to design giftable handbags, boxes and re-designed the packaging for Dream Angels and Pink. Then for Avon I worked on packaging for Ironman, Patrick Dempsey, Reese Witherspoon, Herve Leger, and Fergie.
In addition, I have worked as an international design consultant for clients in Australia, the Caribbean, the UK, and the Netherlands. Istudied at Pratt Institute for product design, followed by a course at Central Saint Martins (London) and NABA (Milan). This landed me working in Holland for about a year and a half, where I began my design company Creme de Mint Design. While overseas, my passion in branding and packaging of specialty foods and beauty products grew stronger and when I moved back I launched Crème de Mint design agency in the US.
Entrepreneur & Business Consultant
I understand what it takes to be an entrepreneur. From having a design business in Holland and then Miami, to running an entrepreneur group for people starting their own product line, to being finalist in the Miami Herald business challenge for one my own startup, I have an understanding of the process you are going through. I can help brainstorm ideas, test your ideas and help you through the launching process. I launched an entrepreneur group for people starting their own product lines. For 3 years, I have been learning about entrepreneurship from the ground up. Listening to people stories, learning what works and what doesn't work.
Award-winning design
I am honored to have won over 14 awards for my work. From a Miami Gold ADDY from the American Advertising Federation for the logo I designed for CODE Miami to awards for my package design from HOW International Design Awards, Graphic Design USA Magazine, Core 77, and Print Magazine. This year my team and I won a Silver AMA Marketing Award for Agency of the Year, a Bronze AMA Marketing Award for Digital Marketing Campaign of the Year and Clutch Global Award for top global Creative & Design agency.
Community Leader
In addition to leading two entrepreneur groups, I am an active community leader. I am a board member of PRSA and have been a board member/committee member for AMA South Florida and AAF Miami. This has given me a key insight to the community and all aspects of a business.
I care about growing your businesses and pour my heart and soul into every aspect of your business as though it were my own—Need a creative partner? I'd love to help.